Optus Sport is an Australian-based sports streaming service that covers most of the popular live and on-demand sports content and popular sports leagues, including women's Super League, LaLiga, Premier League, and much more. You need to sign up for your account to stream and watch the content. However, people worldwide look for a Optus Sport free trial before subscribing to the plan. Unfortunately, Optus Sport stopped its 14 days free trial for new subscribers. In order to watch the content for free, you need to Sign up for an Optus Sports account.
Optus Sport Subscription Pricing
There are two different subscription plans on Optus Sports. You can subscribe to any of these plans. None of the Optus Sports services offers a free trial.
Non- Optus Member- 24.99/mon
Optus Customers- $6.99/mon
How to Sign Up for Optus Sports
[1] Open the web browser on your PC or smartphone and visit the official website of Optus Sports (sport.optus.com/au)
[2] Click the Sign-Up button and Select Sign up again to move to the next page.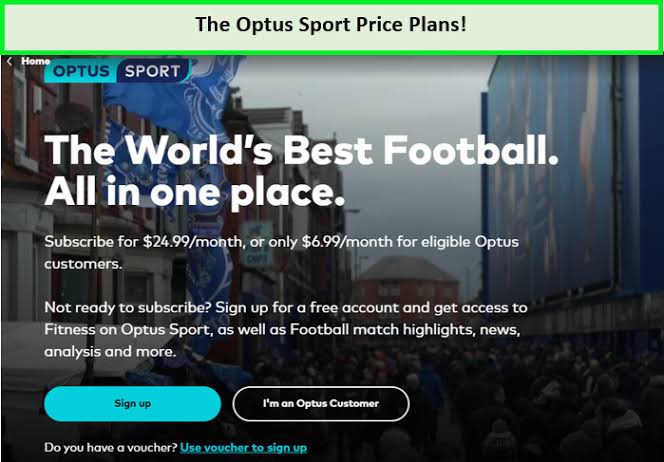 [3] Here, enter your registered email address and click Next.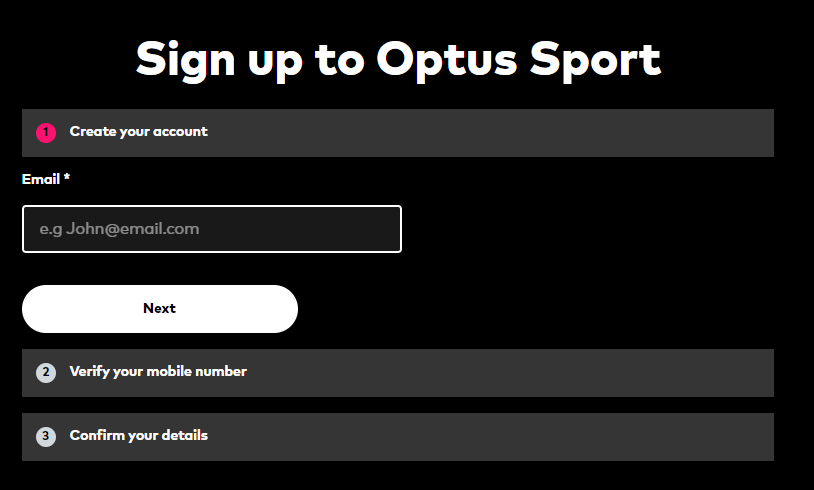 [4] Next, to complete the verification, provide your mobile number.
[5] Your account will get verified, and your Optus spt account will be created.
[6] Now, you can start to stream your favorite sports for free.

If you feel the subscription price is high or the content is as expected, you can cancel the Optus Sport subscription at any time. The best alternative for Optus Sports is Kayo, Stan Sport, and Foxtel Now. You can also get the Stan Sport Free trial, Bally Sports Free trial, and Fox Sports Free trial to enjoy watching Live TV matches.
FAQ
How do I cancel my Optus Sports subscription?
To cancel the Optus Sport subscription, log in to your Optus Sport and select Settings under the profile icon. Then, select Manage Subscription and click Cancel Subscription.
How many devices can watch Optus Sport at once?
As of now, the Optus Sports service only supports streaming to one device at a time.
Why can't I access Optus Sport?
Since Optus Sport is region-locked outside Australia, you can't watch it outside Australia. But you can use the VPN service and stream Optus Sport from anywhere.
Was this article helpful?