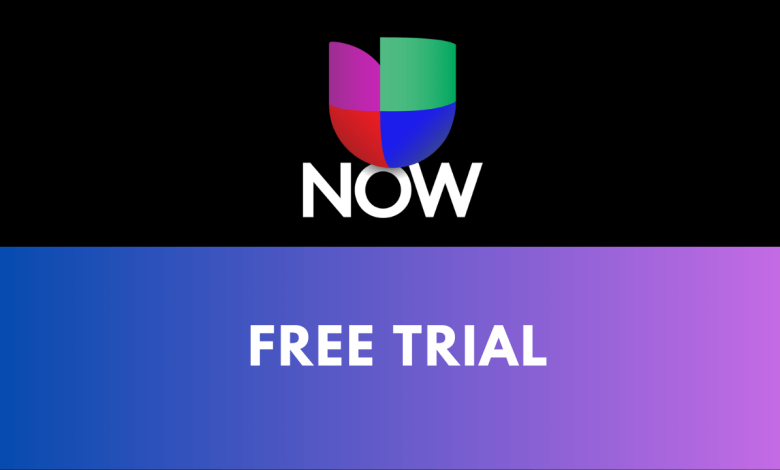 Key Highlights
There is no free trial for Univision.
You can subscribe to Univision to stream the content on Univision Now.
The Univision Now app also accepts TV Provider subscriptions.
Are you trying to get a free trial on Univision Now? Unfortunately, Univision is not offering any free trial to the users. To access Univision Now, you need to go with the subscription plan. Using a Univision Now subscription, you can access all the past 3 days of live streams, 24/7 live streams of Univision and UniMás, Local Univision streams from selected stations, on-demand prime-time shows, and more on Univision.
The good thing is that the Univision Now app is available on many devices, such as Android, iOS, Apple TV, and Roku. Additionally, you can choose to Airplay or Chromecast the Univision Now content.
Moreover, if you own a Cable TV provider, you can access Univision Now for free through the app or website using the TV provider credentials. Since Univision Now is only available with a few service providers in the US, before going into the process, make sure your Cable TV subscription comes with the Univision network.
How to Subscribe to Univision Now
You can subscribe to Univision Now for $10.99 per month through the official app or website.
1. Open the Univision app from your device's app store or visit the official website of Univision Now.
2. Go to Settings on the app or click on the profile icon on the website.
3. Click on the Subscribe button and choose Watch Now option.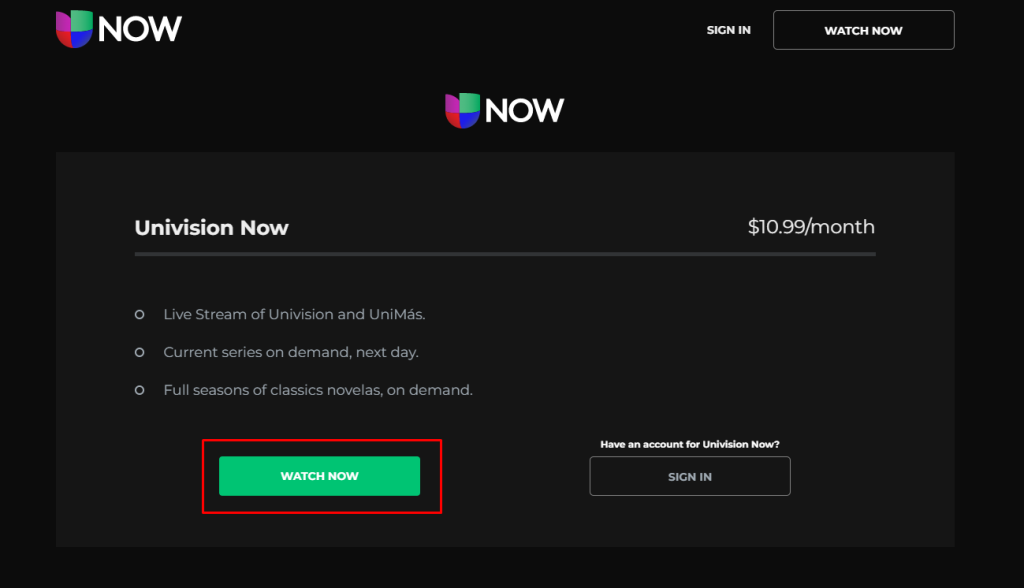 4. After that, Create your Univision Now account.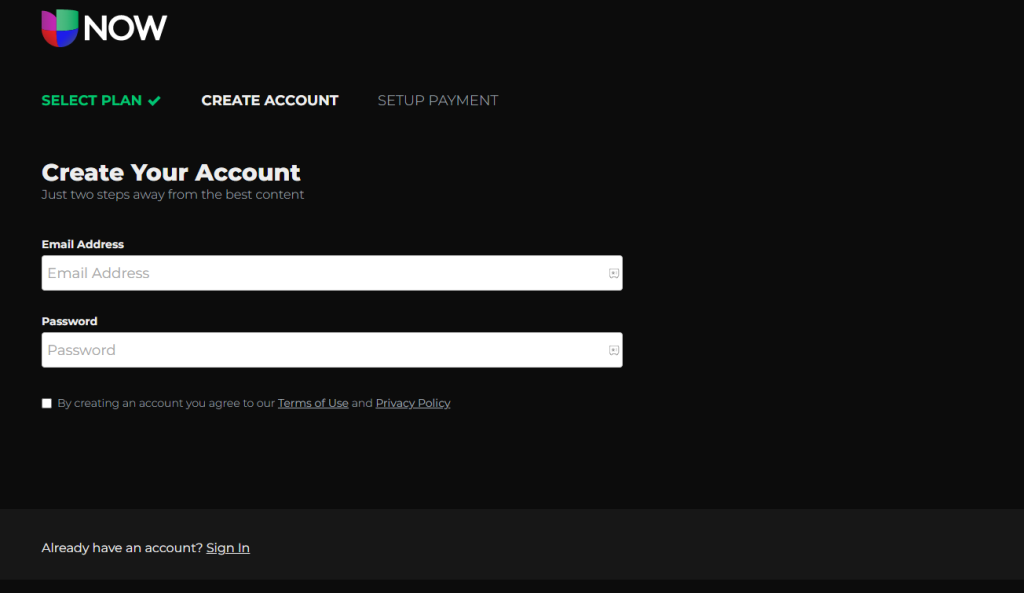 5. Provide your Payment details to set up the Payment on your Univision Now account.
6. Once done, you are successfully subscribed to Univision Now.
Note: If you have a promo code, you can redeem it through the Univision website while subscribing.
How to Stream Univision Now for Free Using TV Providers
After installing the Univision app, you will get the Activation Code to activate on the official website.
1. Using any of the browsers, visit the official website of Univision Now.
2. Enter the Activation Code displayed on your TV screen.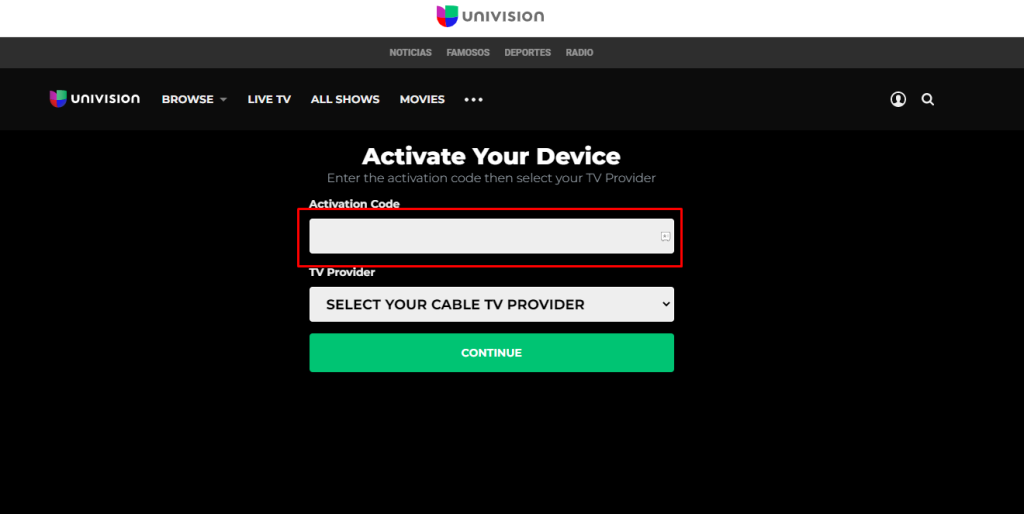 3. After that, select your TV provider from the drop-down menu.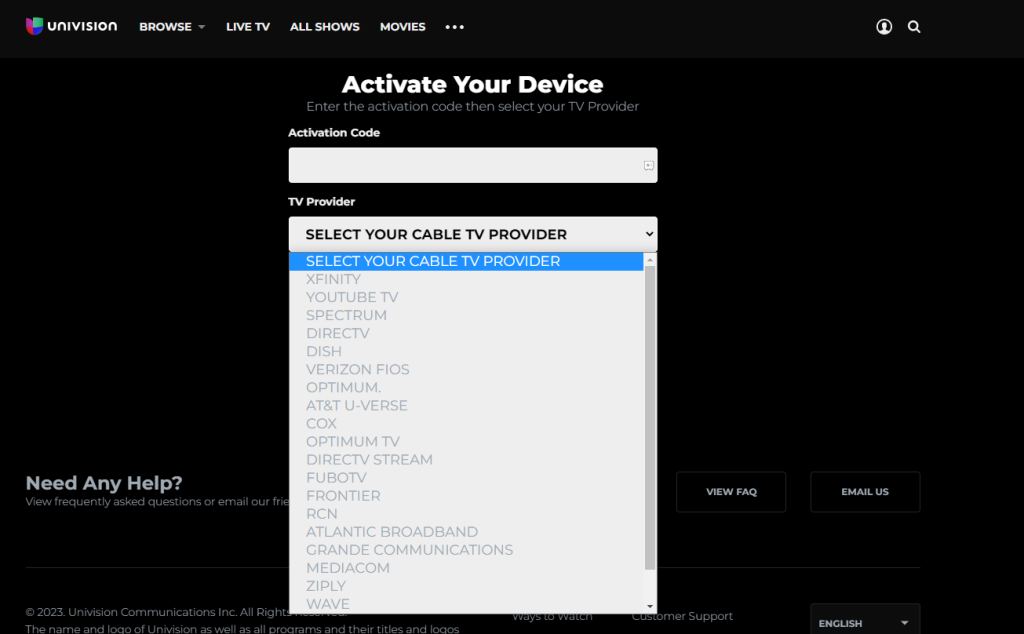 4. Proceed further with the process by clicking the Continue button.
5. Now select the Sign In button at the top of the page.
6. Enter your TV Providers username and password to start streaming Univision for free.
Univision Network Available TV Providers
List of TV providers supported on the Univision app or website.
Altice One
AT&T U-verse
Atlantic Broadband
Cox
DIRECTV
Dish
Fios
Frontier
Google Fiber
Grande Communications
Mediacom
Optimum
RCN
Spectrum
Suddenlink
Ziply Fiber
How to Cancel Univision Now Subscription
Univision Now subscription renews automatically. If you don't want to continue the service, you can cancel it before 24 hours to avoid being charged for another term.
1. Log in to your Univision Now using a web browser.
2. Click on the Profile icon at the top corner to open your account details.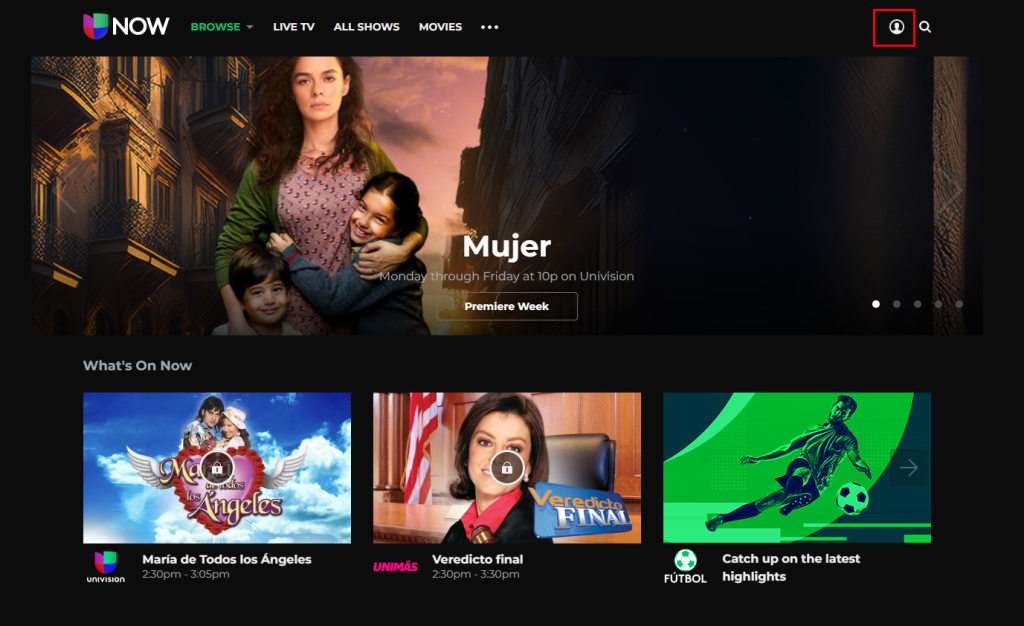 3. From the menu, select the My Account option.
4. Scroll down to find the Subscription section.
5. Finally, hit the Cancel Subscription button.
If you are unable to cancel the free trial or facing any issues while cancelling, you contact customer support at [email protected].
FAQ
Can I get a refund on Univision?
No, Univision does not offer any refund for their services.
Can I stream the Univision app on multiple devices?
Yes. Based on the TV provider, you can stream Univision on multiple devices at a time.
How to cancel Univision purchased via Roku?
To cancel Univision on Roku, go to the Roku official website. Log in to your Roku account and select Manage your Subscriptions → Univision → Unsubscribe.
Was this article helpful?