PlayStation Consoles (PS) is the most preferred gaming device by many gaming professionals. Sony entered the gaming industry way before its rivals. It was launched in 1994 while its arch-rival Xbox was launched in 2001. Even though you can play games on PS consoles without the internet, you need an internet connection for updating the firmware and to do some minor updates. If the internet is essential for a device, then the VPN is also essential. Installing a VPN on PlayStation is not like installing any game, it takes some workaround. In this guide, let us see how to install and set up VPN on PS4 & PS3 Playstation consoles.
Why you need a VPN on PlayStation
The first thing is to protect your internet privacy. With the VPN, you can protect the internet traffic that goes in and out of your PS console. The next thing is that you can spoof your location and access games that are restricted at your geo-location.
PS4 consoles can be used as a streaming device too. You can install streaming apps like Netflix, Amazon Prime Video, and BBC iPlayer. Streaming apps might have some content that is available only in specified areas. Using a VPN, you can easily access the restricted content.
Use VPN on PlayStation
You can't install any specified VPN app on your PS consoles as there are no VPN app available on the PlayStation Store. PlayStation 4, PlayStation 3, or any other PlayStation consoles offer two types of internet connectivity – through WiFi or LAN cable.
As of now, you can't have any VPN apps on your PlayStation but you can use VPN protected internet connection on your PS consoles. There are three ways of doing it.
Using Windows PC
Using Mac PC
By using the WiFi Router
VPN on PlayStation using Windows PC
This is the most common and most recommended way of using a VPN on PlayStation. But first, install any of the best VPNs available on the market. NordVPN, ExpressVPN are some of the best choices you have. Buy and install the VPN on your computer or laptop. After installing the VPN, connect one end of the Ethernet cable to your PC and the other end to the PS console.
Take a look at the best Free VPN for Windows.
(1) Now, open Control Panel and go to Network and Internet tab.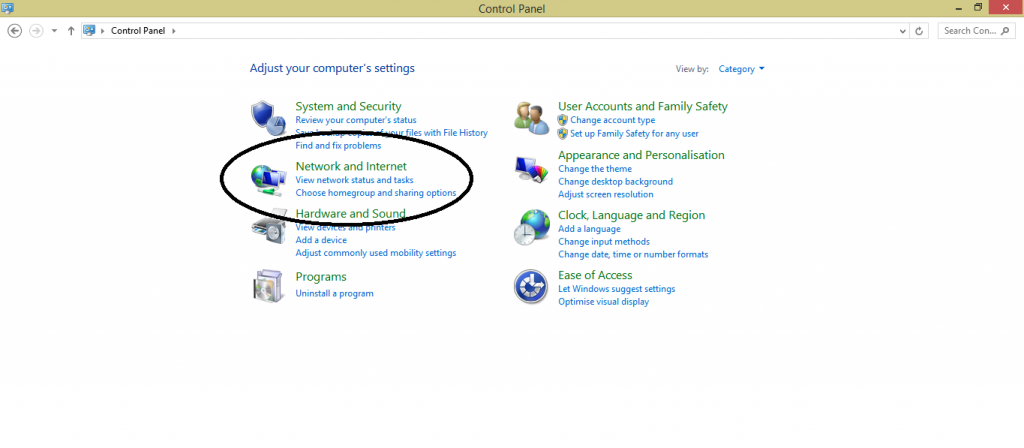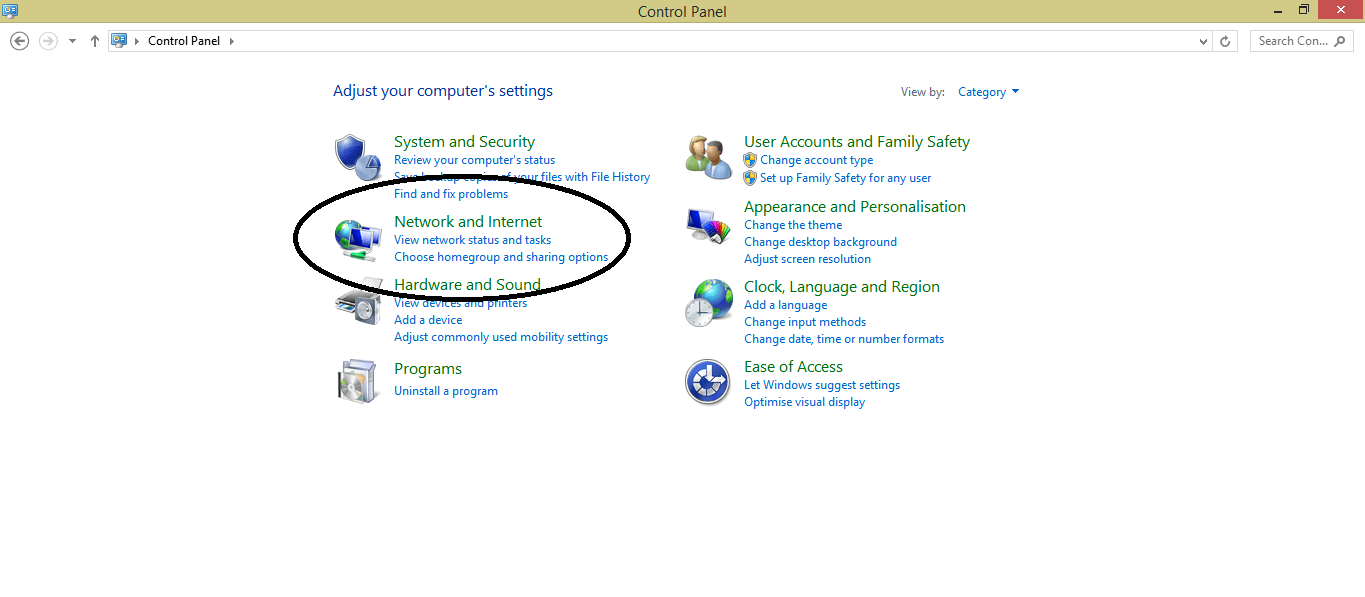 (2) Open the Network and Sharing Center.


(3) Clik the Change Adapter Settings on the left side of the screen.


(4) The installed VPN will appear. Right-click on it and choose Properties.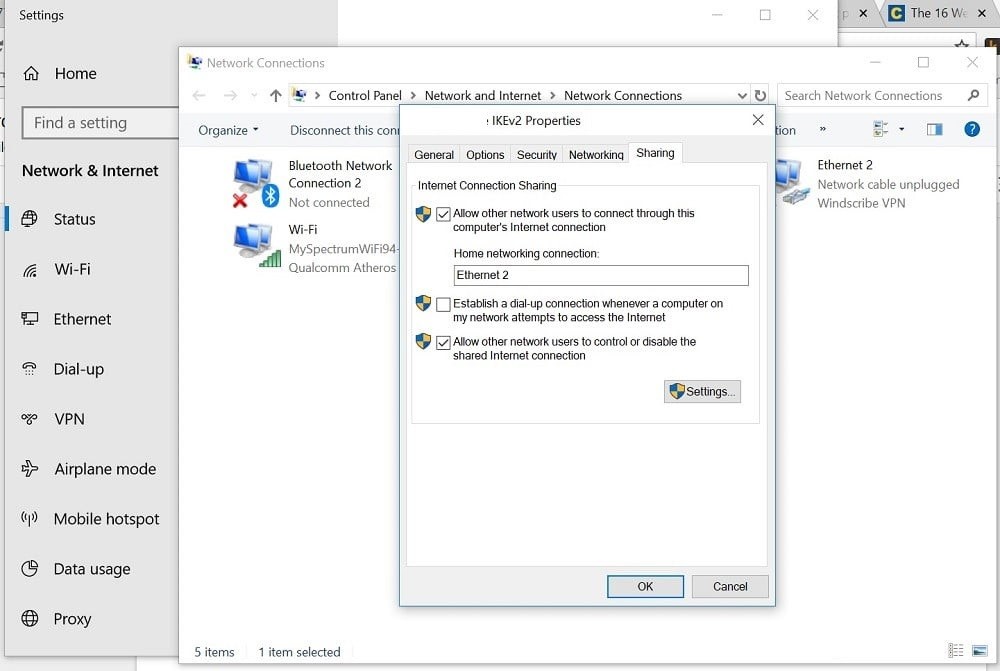 (5) Click the Sharing tab and tick the checkbox "Allow other network users to connect through the computer's Internet connection".
(6) Now, a drop-down menu with all the possible internet connections will appear. Choose the option that corresponds to the Ethernet adapter.
(7) Click OK to save the changes.
VPN on PlayStation using Mac PC
You can do the same in Mac PCs too. If you are Mac user, follow the below steps. Buy and install the VPN on your Mac if you don't have one.
(1) Go to the System Preferences option.
(2) Select Sharing and choose Internet Sharing on the left side.
(3) Click Share your connection drop-down menu and choose WiFi.
(4) Tick the Ethernet checkbox on the "To computers using" list.
(5) To share the internet connection to your PS console, tick the Internet Sharing checkbox. If it is successful, a green icon will appear.
(6) Now, turn on your VPN and choose your desired server.
How to Set Up a secured VPN connection on PS4 & PS3 consoles
At this point, you have set a protected internet connection on your PC and it is ready to share with your PS consoles.
(1) On your PS consoles, click the Settings icon on the Home screen.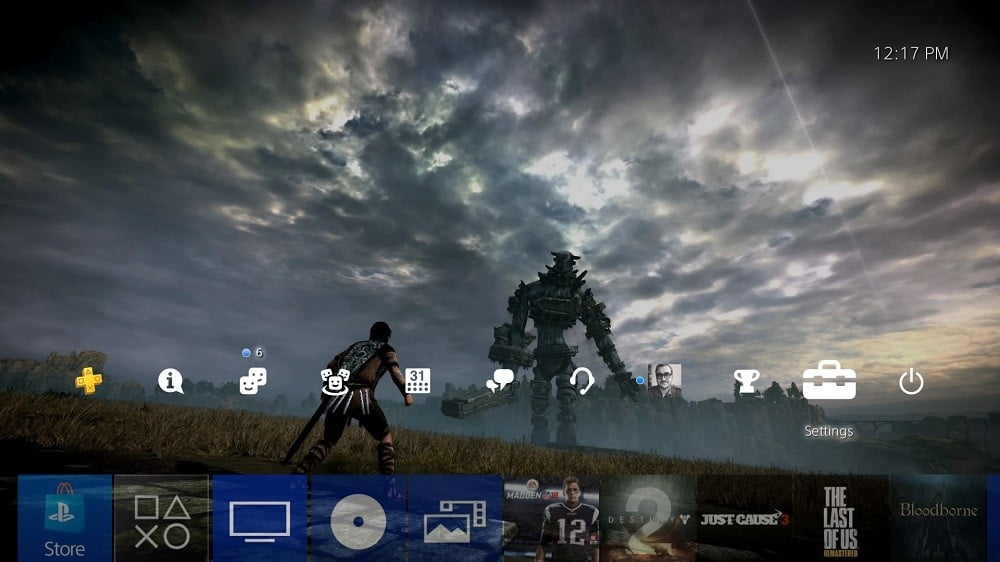 (2) Navigate to the Network Settings option.
(3) On the Network Settings, click on the Set Up Internet Connection.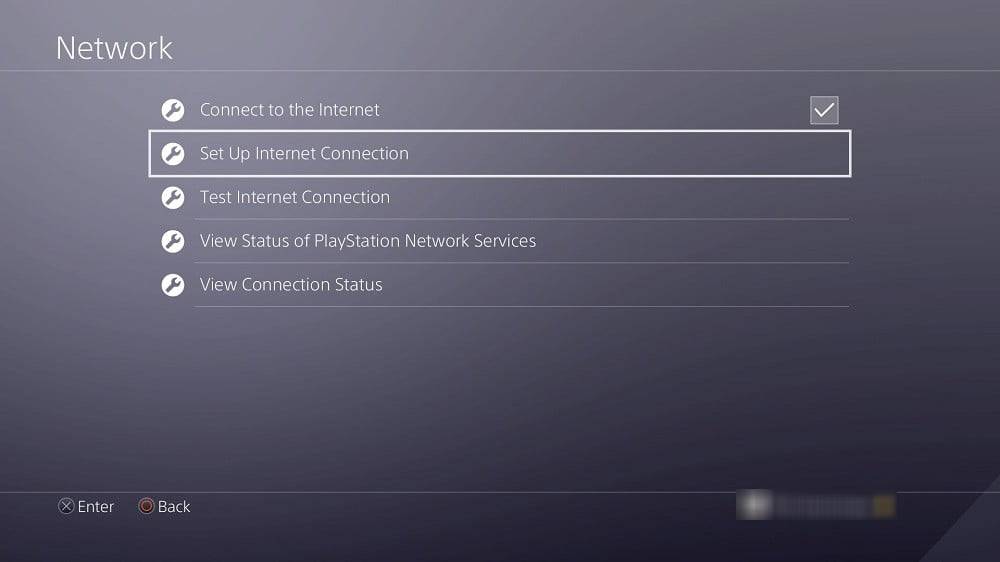 (4) On the next screen, choose the option Use a LAN cable and choose Easy Setup to scan all the possible internet connection.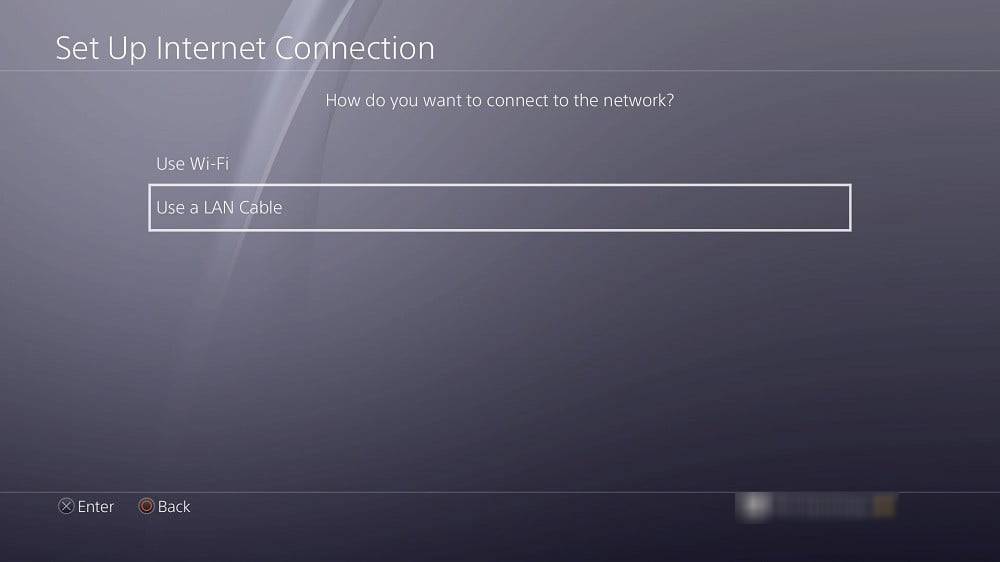 If everything goes right, your PS console will automatically connect to the LAN cable. If you encounter some pop-ups, you may have some connection issues. In that case, restart the whole process and try again.
After you get the successful Ethernet connection, test your internet by choosing the Test Internet Connection on the Network Settings. You will get the results similar to the below image.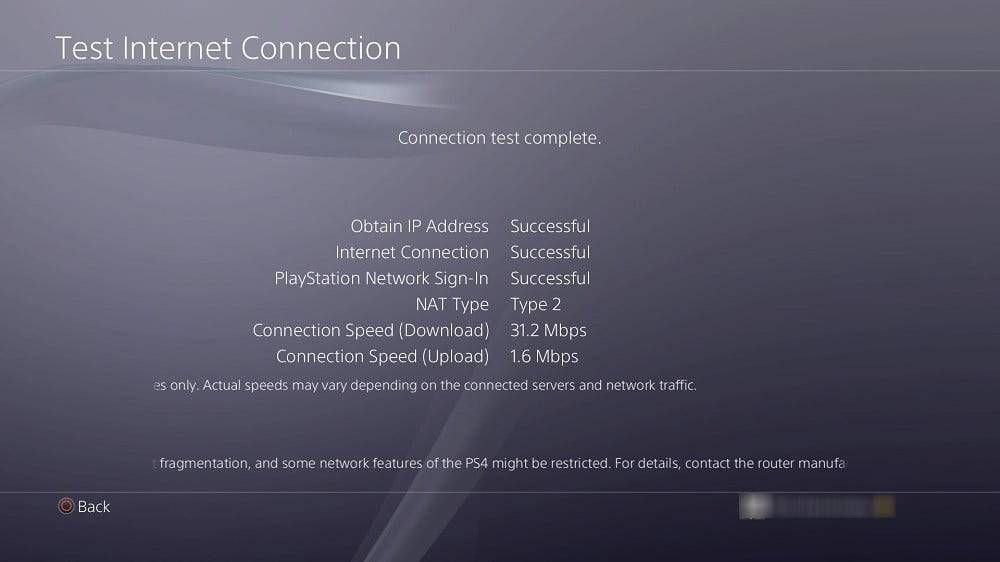 You can also use your smartphone to establish a secured VPN internet connection for PS consoles. But, the PlayStation console will swallow a high amount of data. You may end up losing all your internet data on your smartphone within minutes. To update the firmware in PS4, it needs at least 1.1 GB. So, there is no point in using your smartphone here.
Set Up VPN on PlayStation using WiFi Router
Some WiFi router allows you to customize the settings to set up a VPN on your router. In this method, you can use a VPN on PS4 & PS3 consoles without PC or phone.
To set up a VPN on your WiFi router, check whether your router has the VPN compatibility. Choose a VPN service that supports router connections.
The procedure for setting up a VPN on a WiFi router varies with the VPN service and the router's brand. In addition to that, it requires some technical knowledge. It may be harder for many.
First, you need to login to the admin portal of your router using the IP address. Second, you need to customize the router settings and add the VPN to the router. By doing this, you can protect your internet connection and use this internet connection on your PlayStation console.
But there are some major disadvantages to this method. In this method, you are protecting the whole WiFi router's connection with the VPN. So, all the devices connected to the router will get affected. If you choose the server in German location, all your searches will appear in German languages. Before going into this method, think wisely.
To conclude
These are the different ways with which that you can use a VPN on your PlayStation consoles. If you know any other way to use or install VPNs on PS consoles, share it with our readers using the comment box below. We recommend you to use your PC to have a secured internet connection for your PS consoles. Don't take unnecessary risks on your WiFi router as it may end up on situations where you have to reset your router. Follow us on Twitter and Facebook for more updates.
Was this article helpful?