Streaming is the way of watching videos and listening to audio content over the internet without downloading. Streaming videos and webcast of live events through the internet needs no wait for the download to play. Streaming is real-time and is more efficient than downloading media files. There are various streaming services are available, in which some of them are free and some are payable. Vimeo is one such video streaming platform similar to YouTube. In this article let us see what is Vimeo app and what does it have to offer you along with in-depth review in 2020.
TOC
What is Vimeo app?
Features of Vimeo App
Is Vimeo App Free?
Vimeo Subscription and Pricing
Does Vimeo App offer Free Trial?
How to watch Vimeo videos offline?
Vimeo app supported devices
Vimeo App Alternatives
Privacy Options
Is Vimeo is beneficial?
What is Vimeo app?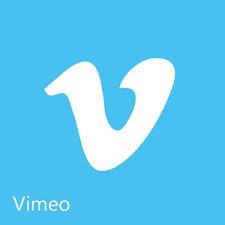 Vimeo app is an online video streaming service that allows you to watch and share media contents. It is the first media streaming service provider to support high definition video contents. It is a great tool for streaming, storing and sharing video contents. It is developed with powerful privacy features. Vimeo streaming app is free with optional in-app purchases.
Features of Vimeo App
#1. It permits the user to upload, host, share and watch their favourite contents.
#2. Live streaming of media contents without ad-interruption.
#3. Allows to watch and purchase the video file from its developers.
#4. You can track video play statistics, like and comments.
#5. It permits you to collaborate with other video makers.
#6. It allows the user to buy and sell the video files.
#7. Keeps your videos private with custom password protection.
#8. Allows you to Chromecast your video to big screen.
#9. Permits you to download videos to watch online.
#10. Facility to stream videos in high resolution including 4K and Ultra HD.
Is Vimeo App Free?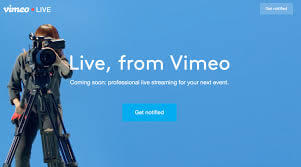 Yes, Vimeo is free but there is a premium version too. It offers free membership with the limit of 500MB of storage per week. Vimeo free version does not allow you to access live streaming. The user needs to pay for the subscription to access live streaming and to get unlimited storage space.
Vimeo Subscription and Pricing

Vimeo Basic Free: Free basic account for 500MB uploads per week and 5GB maximum per year.
Vimeo Plus: $12 per month and $84 per year, offers 5GB per week and 250GB per year, supports one user.
Vimeo PRO: $34 per month and $240 per year, offers 20GB per week and 1TB per year, supports collaboration up to 3 people.
Vimeo Business: $600 per year, no weekly storage space limit and totally 5TB, supports collaboration up to10 people.
Vimeo Premium: $900 per year to get live streaming support and offers 7TB total storage space, supports unlimited live viewers.
Does Vimeo App offer Free Trial?
Vimeo basic plan is totally free to access. If you wish to have more storage with more features, you can upgrade your subscription plan. You have to choose Vimeo Plus, Vimeo PRO, Vimeo Business and Vimeo Premium which includes unlimited free live streaming without advertisements. Yes, Vimeo offers 30 days of trial on all the premium subscription plans.
How to watch Vimeo videos offline?
Vimeo is the media streaming app which offers live streaming, on-demand video contents and also lets you save the videos for offline watching.
While streaming the video, click on the download arrow above the description of the video you wish to download and tap Make Available Offline option. Your video will start downloading, and once the download is complete, you can watch your video from the offline tab of your playlist.
Vimeo App Supported Devices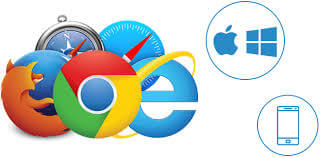 Supported browsers
Chrome 30+
Firefox 27+
Internet Explorer 11
Microsoft Edge
Safari 9+
Supported Operating System
Android – version 5 (Lollipop) or higher versions
iOS – version 9.3.5 or higher versions
Blackberry devices – HTML 5
MacOS 10.12 or higher
Streaming Devices
Android TV
Apple TV (4th generation or higher)
Chromecast (Via Android and iOS)
Vimeo App Alternatives
These are the best alternatives of the Vimeo streaming app.
YouTube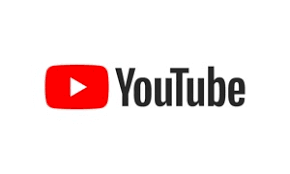 It is considered to be the best Vimeo alternative because it is same as the Vimeo with advertisements. It is the media streaming service that allows anyone to watch, upload, like, comment and download videos for offline watching. Subscribing to YouTube premium lets you watch videos without advertisements and can download videos to your local storage.
Facebook Live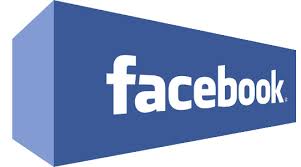 Facebook is the world's most popular social media network and with Facebook Live you can broadcast to the largest audience in the world. It is free to set up and you have to pay for the ads to promote your page and boost posts to reach the target audience. Anyone on Facebook can share your live video to their followers and friends. You can easily manage your pages on the Facebook app.
Wistia

It is the video marketing platform for business. It is the easy way to share your videos to the World through Social media networks like YouTube, Vimeo and many more. This app is free with optional in-app purchases. It is safe and secure with selective permission to access private videos.
Privacy Option
Vimeo is very safe and secure to use. It offers password protection to your contents. It offers variety of privacy options to the user for reviewing your content with clients and allows you to hide the contents.
Who can watch the video?
Anyone
Only me
Only people I follow
Only people I choose
Only people with password
Where can this video be embedded?
Anywhere
Nowhere
Who can comment on this video?
Anyone
No one
Only people I follow
What can people do with this video?
Download the video
Add to their collections
Is Vimeo beneficial?
Yes, Vimeo app is beneficial with its subscription. It is worth for those who want to sell their services and one who want to share and promote their work. It offers various features over YouTube, but you have to pay to get them. It offers a free trial to explore its features and at the same time, the basic plan is free with certain limitations. Vimeo pays 85% of its revenue to its creators to make money through Vimeo app.
Leave your thoughts about the Vimeo app in the comments below. Follow us on Twitter and Facebook for more updates.
Was this article helpful?