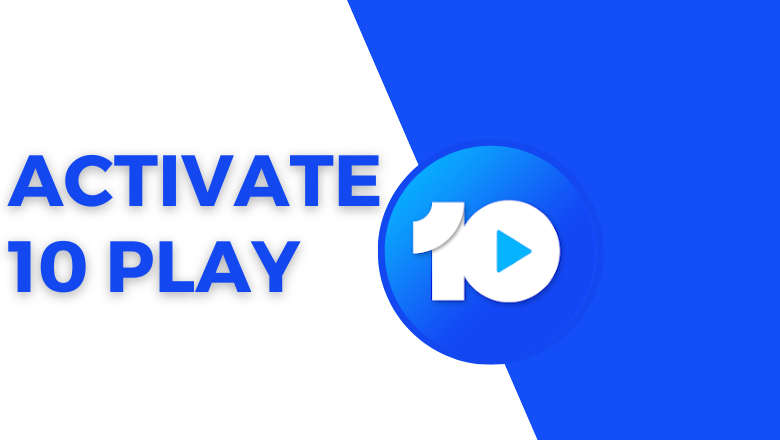 If you are looking for a free streaming platform with a vast content library, you must opt for 10 Play. 10 Play is an Australia-based streaming platform and part of Paramount Plus. You must activate the 10 Play app to stream the content if you have installed it on your device. The activation is simple and can be done in a few minutes.
How to Activate 10 Play App
[1]. Install the 10 Play app on your device from the respective app store.
[2]. Once the installation is completed, launch the 10 Play app on the device.
[3]. An activation code will appear on the screen. Make a note of it.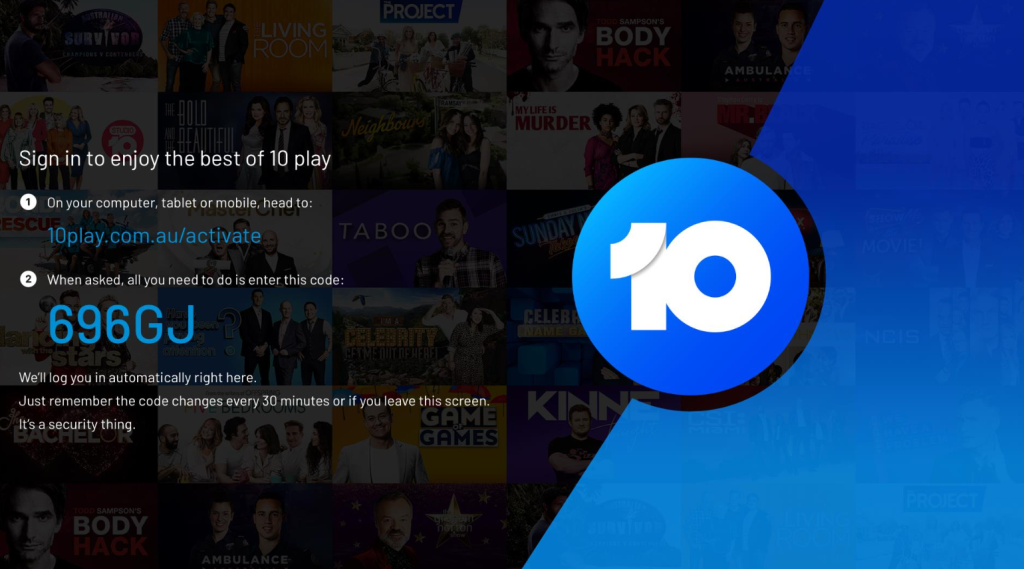 [4]. Next, open a browser on your smartphone or desktop. Head to the 10 Play activation site – https://10play.com.au/activate.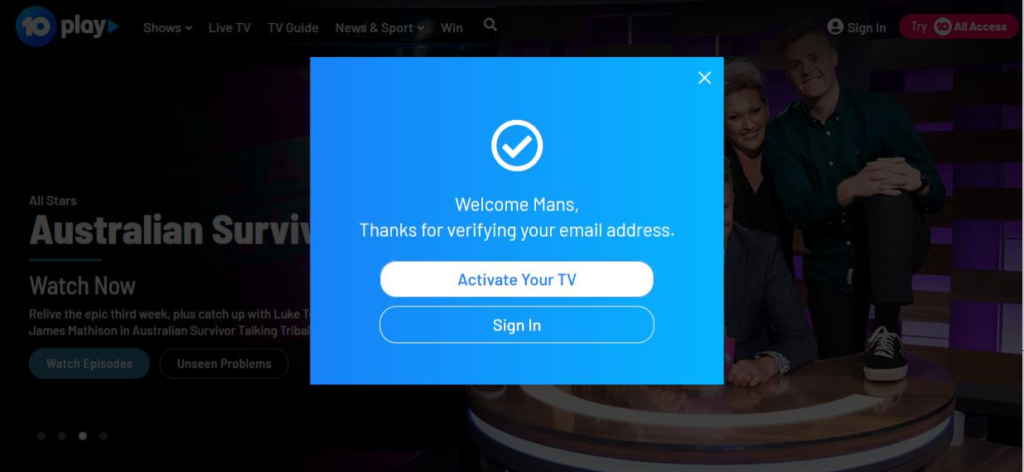 [5]. Enter the activation code that you have noted and click Activate.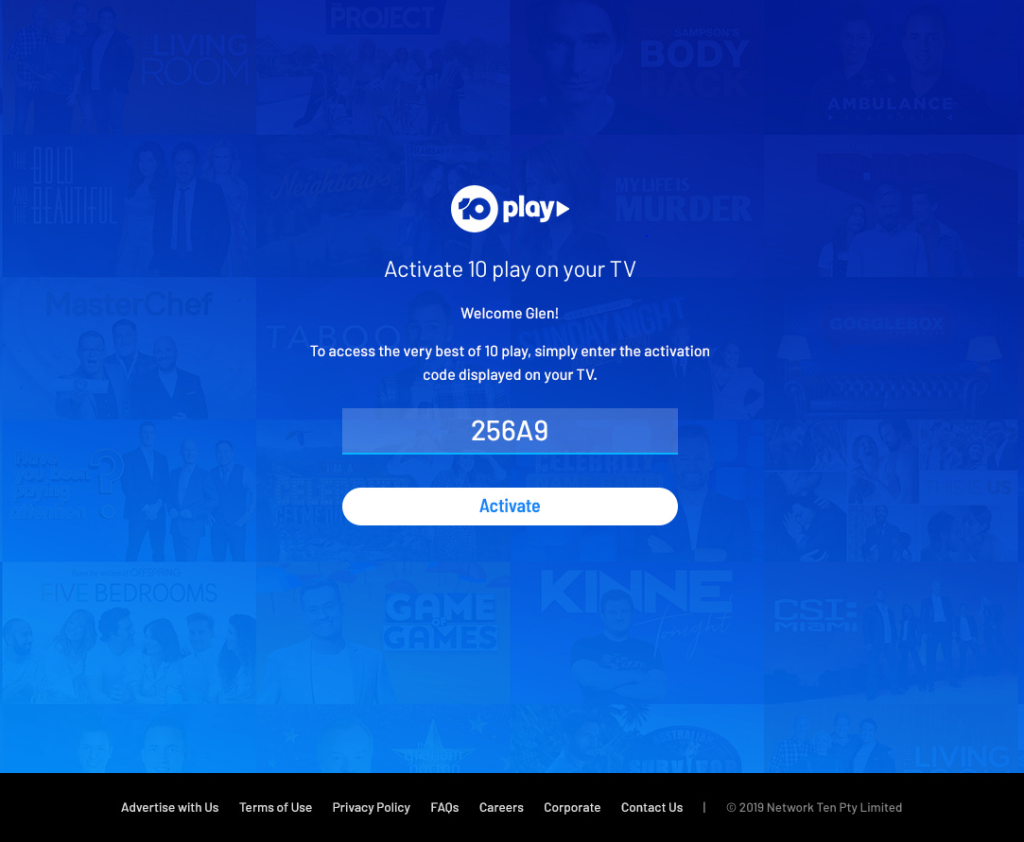 [6]. Now, log in to your account using the necessary credentials.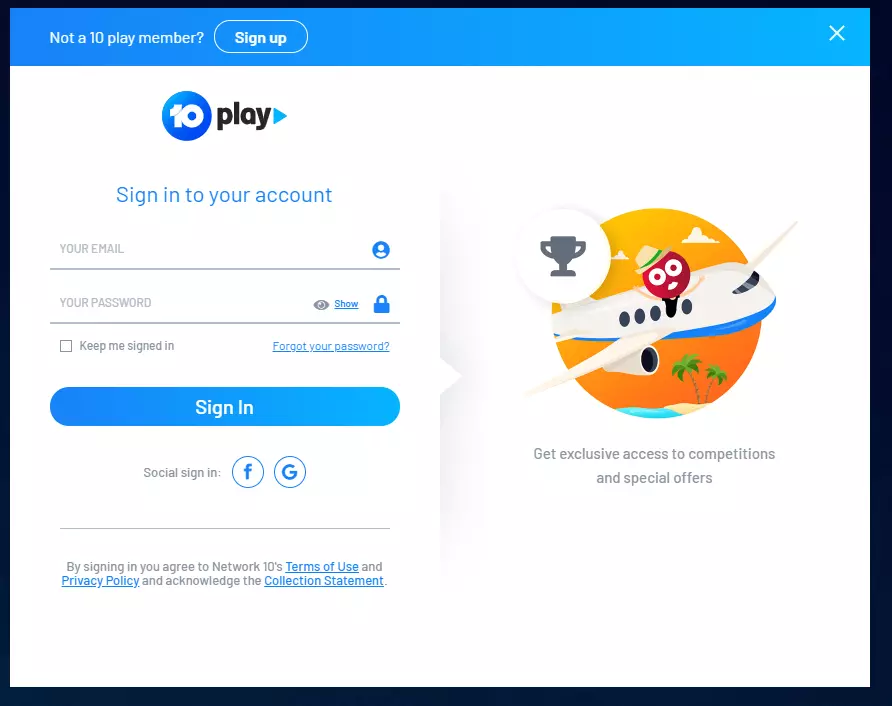 [7]. After signing in to your account, the 10 Play app will be activated.
That's it. You can now watch the on-demand content on your supported TV or streaming device.
How to Sign Up for an Account on 10 Play
[1]. Open the web browser on your device and head to the official website of 10 Play.
[2]. Click Sign In at the top right corner of the screen. Then select the Sign-up button on the pop-up screen.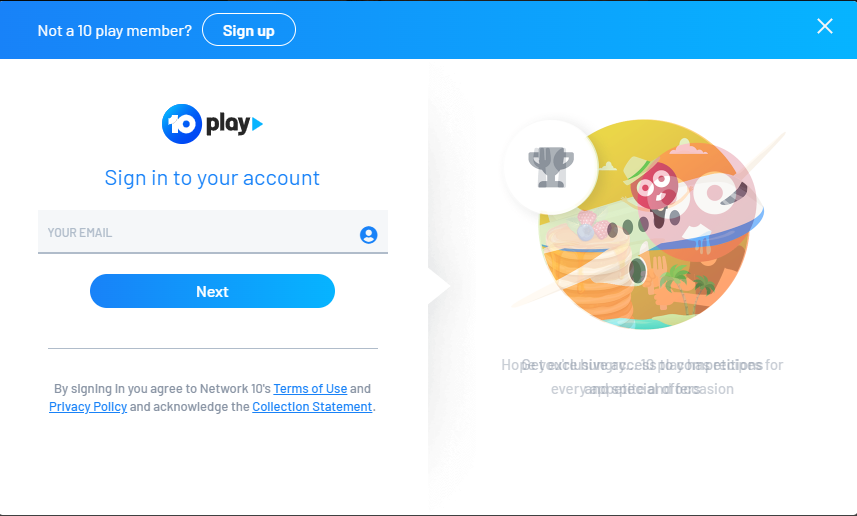 [3]. Enter the email address, create a password for your account and click Next.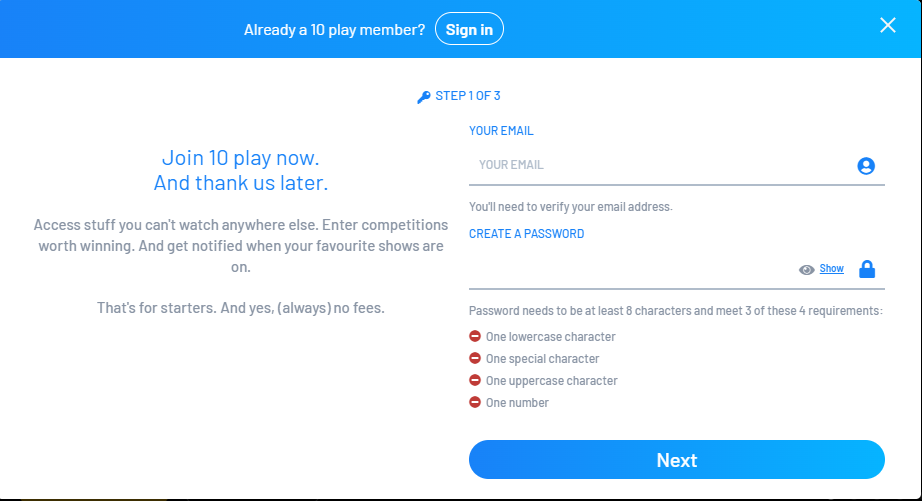 [4]. Next, fill in the details such as name, gender, date of birth, postcode, and favorite genre.
[5]. Tick the check box to accept the terms and conditions.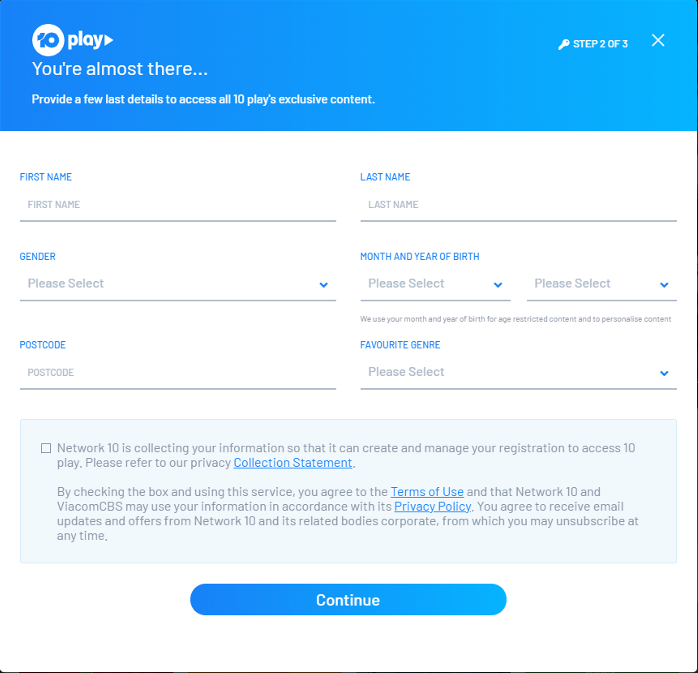 [6]. Finally, click Continue to sign up for a 10 Play account.
[7]. You will receive a verification email to your registered email address after signing up for a 10 Play account. Open the mail and verify your account.
[8]. On the next page, click Let's play at the bottom to get started.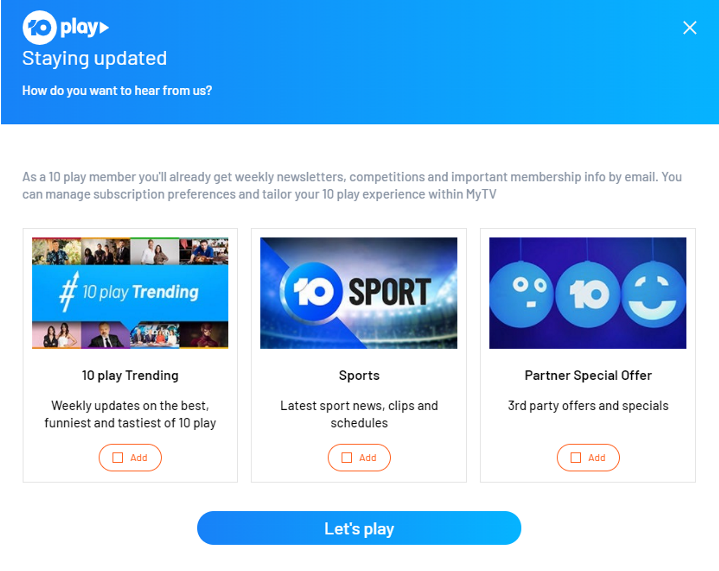 10 Play App – Supported Devices
Smart TV
Streaming Device/Set-top Box
Smartphone
Web Browser
LG Smart TV
Samsung Tizen TV
Android TV
Sony Bravia TV
Sony Blu-rays

Apple TV
Amazon Firestick
Xbox
Foxtel
Roku
Telstra TV
Fetch TV
Freeview Plus
Android / Tablet
iPhone
iPad
Google Chrome
Mozilla Firefox
Safari
Microsoft Edge
How to Fix 10 Play App Activation Not Working
If you are not able to activate the app on your Smart TV or streaming device, follow the troubleshooting methods to fix the issue.
1. Turn off the VPN service and force-close the 10 Play app. Launch the app again to get a new code.
2. Restart your device and the 10 Play app to get the activation code.
3. If you still receive the code, try to uninstall and reinstall the 10 Play app.
4. If the issue still persists, submit the ticket to reach 10 Play Customer Support to fix the issue.
Was this article helpful?