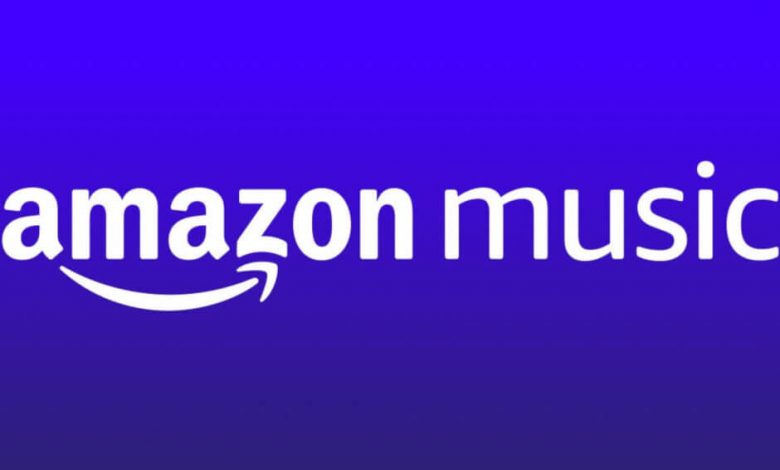 Amazon Music is a Music streaming application developed by Amazon. You can get unlimited access to the most popular songs and playlists. If you are an Amazon Prime member, Amazon Prime Music offers ad-free music, unlimited skips and even allows you to download unlimited songs for offline listening. Unlock more than 50 million songs with Amazon Music Unlimited, where you will find plenty of tracks to choose form. Amazon Music is made available on a large number of devices includes Android (mobile & tablets), iPhone, iPad, Amazon Firestick, Roku, Android TV, Apple TV and many more.
If you are using Roku, you can install the Amazon Prime Music app and link your Roku account with it. Once it is linked, the app will automatically refresh your music library and personalize your audio tracks with it.
Features of Amazon Prime Music
Availability of millions of songs to listen.
Updated regularly with new releases, so that there is something new to listen every time you open the app.
Provides ad-free listening and unlimited downloads with Prime.
Hands-free listening on your favourite devices.
Supports Alexa voice search.
It is a subscription-based service that offers 30 days free trial to new users.
Install Amazon Music on Roku
Amazon Music is an official app available on the Roku channel store. So it is very easy to install this app on your Roku channel list.
#1: Plug-in your Roku to the HDMI port on TV.
#2: Turn on it and make sure it is connected to the internet.
#3: Press the home button on the Roku remote, it will take you to the Roku home screen.
#4: Here you will find different menu options, select Streaming channels option.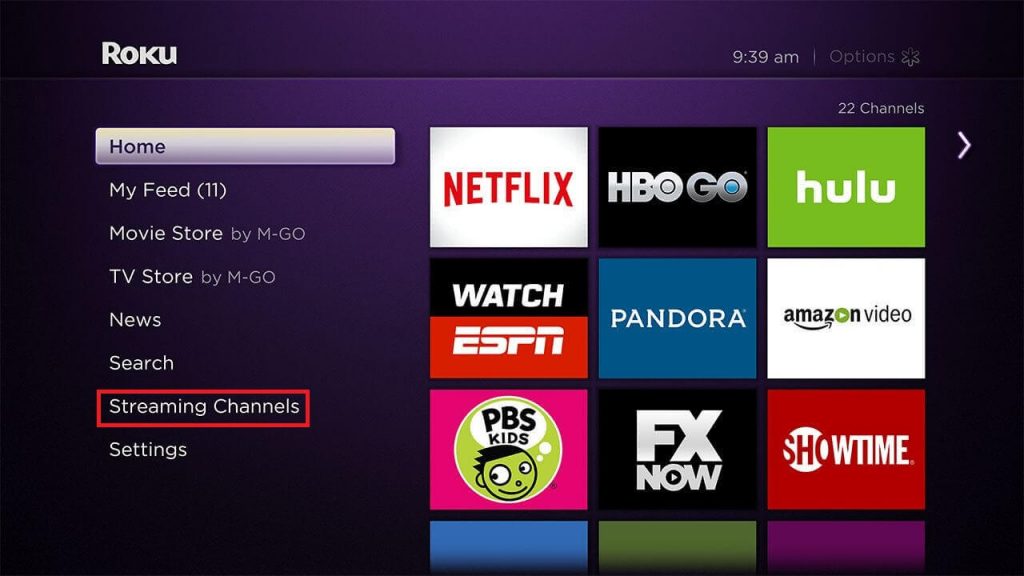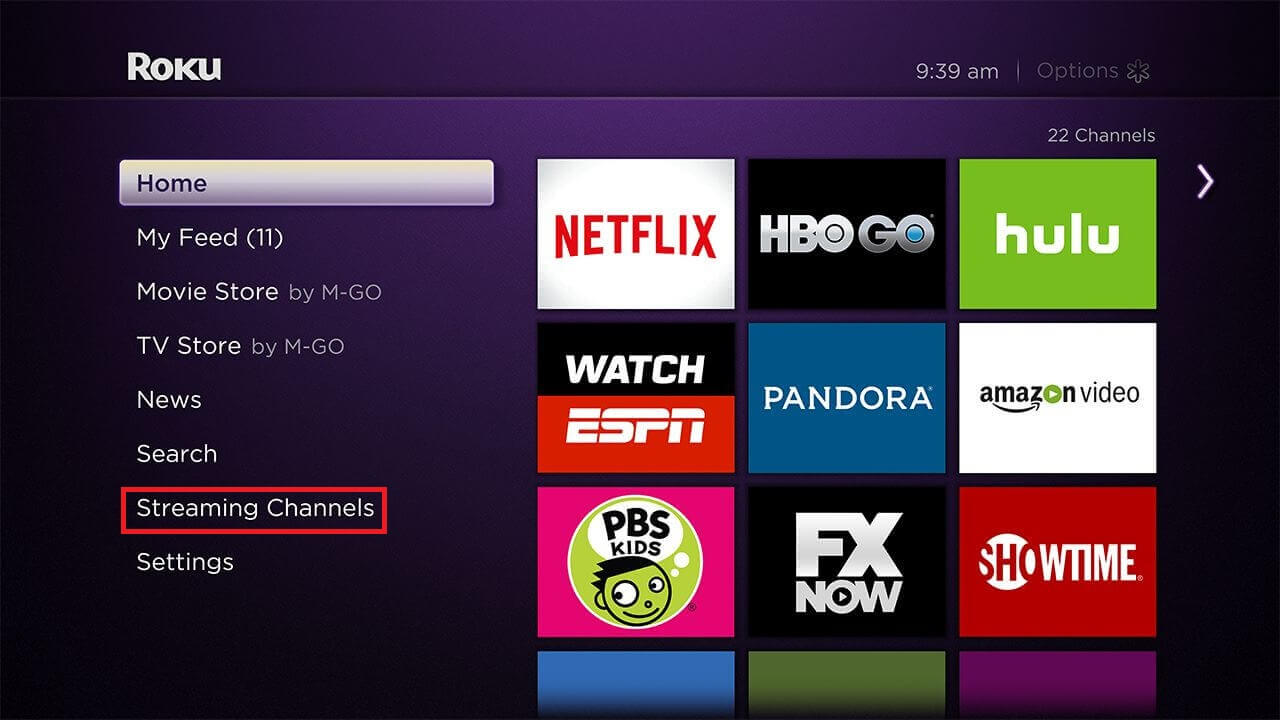 #5: Then scroll down and select Search Channels option.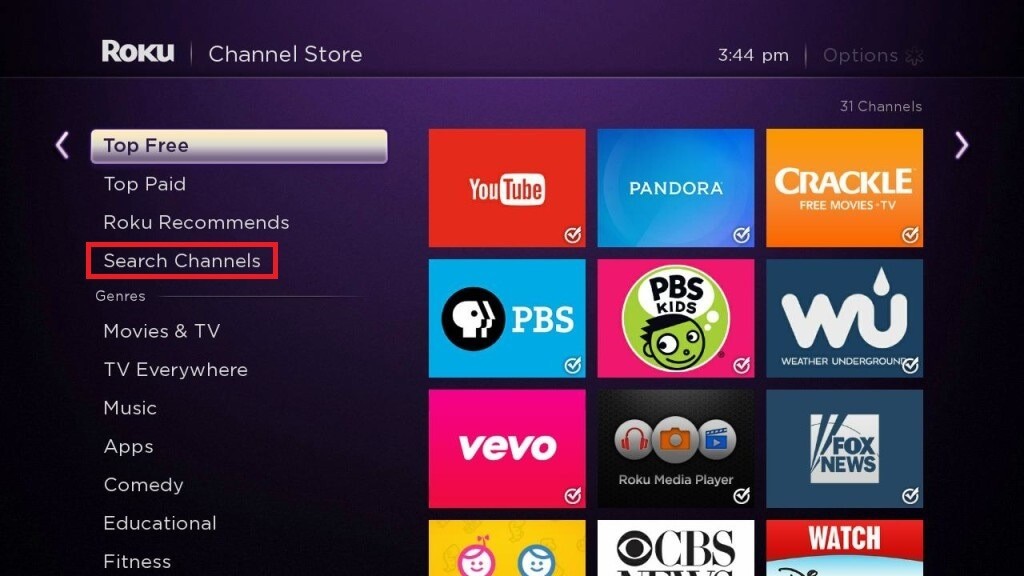 #6: Now type Amazon Music in the search bar and pick the Amazon Music app from the suggestion list.
#7: Click on Add Channel button from the Amazon Music app information page.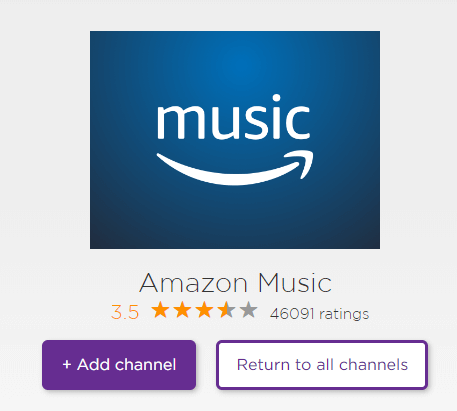 #8: After that click Go to Channels and the app will now get added to Roku Channels.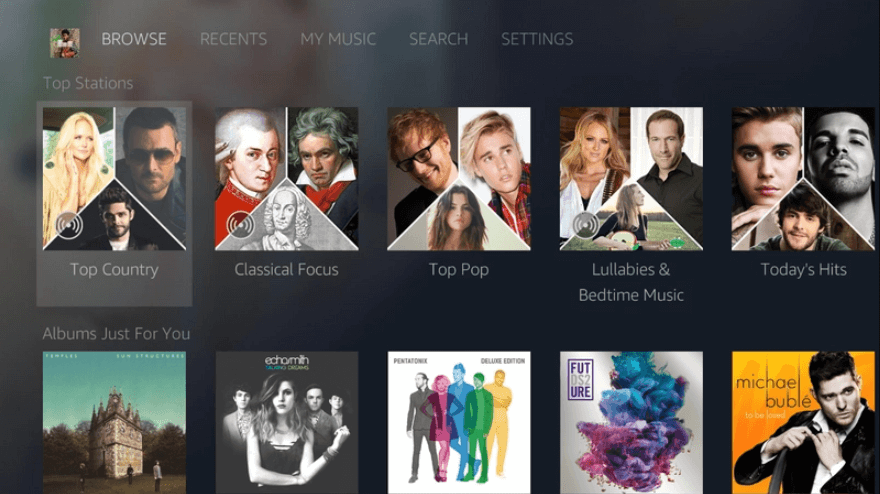 #9: Once the app is launched you need to enter the sign-in credentials to access this app on your Roku device.
That's it. The Amazon Music is now available on Roku streaming channels for you to stream music.
Our Opinion
Anyone can add Amazon Music app to Roku channel list by following the above procedure. As we said earlier if you launch this app on Roku for the first time, you have to link your Amazon Account to Amazon Music app. You can search for the favourite album, artists, songs, playlists and station recommendation based on your music preferences within it. To enjoy its complete library of music get either Prime subscription or Amazon Music Unlimited subscription to stream music.
Comment below your feedback and queries about the article. Follow us on Twitter and Facebook for more updates.
Was this article helpful?