WhatsApp Channels is the talk of the town, and people have started exploring the Channels on the app. Every registered club, brand, team, organization, and celebrity has launched their WhatsApp Channel. You can easily find those Channels on your WhatsApp and follow them to get personal updates.
Instead of finding the Channels in the Search, you can also check out the recommendations based on your location/ country and language preferences. You can browse the channels by using the filters under search, such as Most Active, Popular, and more. Since the creation of the WhatsApp Channels option is limited, you will see a lot more new channels in the upcoming days.
We have mentioned the simplest way to find and follow the WhatsApp Channels in this guide. You can also unfollow those channels when you are not interested in getting updates from them.
How to Find and Follow WhatsApp Channels on Smartphone
1. Launch the WhatsApp on your Android or iPhone.
2. Tap the Updates tab and select the + icon.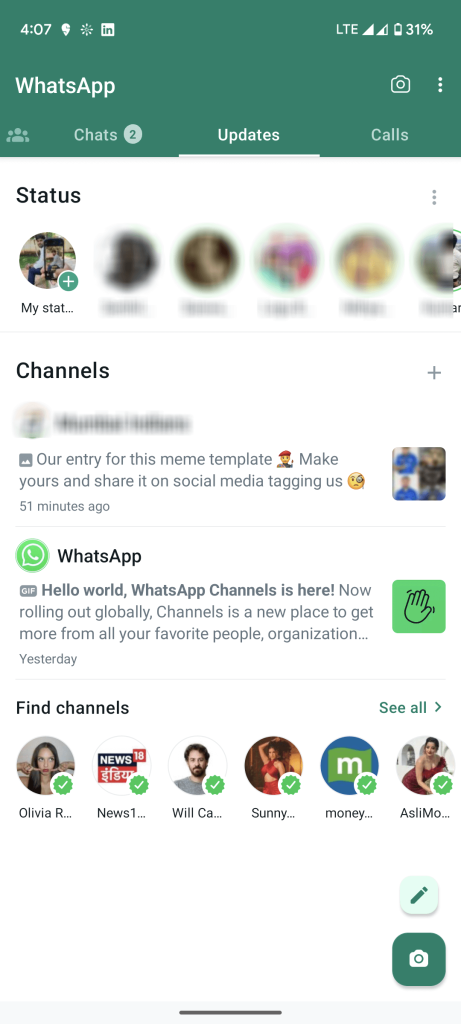 3. Select Find Channels and type the channel name that you want to find.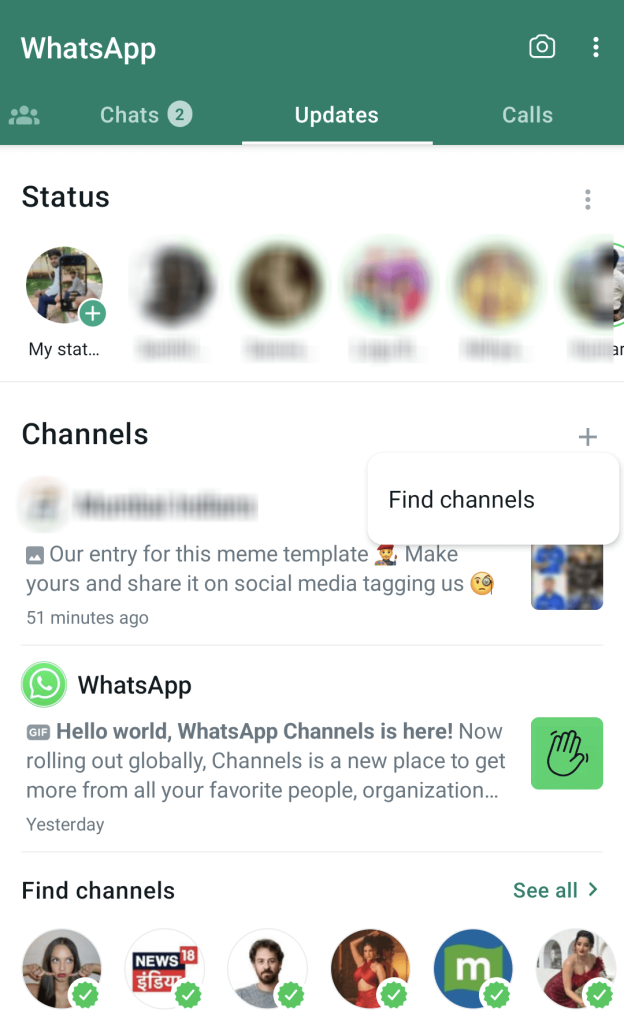 4. Look for the suggestions and choose the Channel to follow.
5. Tap the + icon next to the Channel name to follow the channel.
How to Find and Follow WhatsApp Channels on PC
1. Log in to your account on WhatsApp Web or open the WhatsApp Desktop app.
2. Select the Channels icon at the top.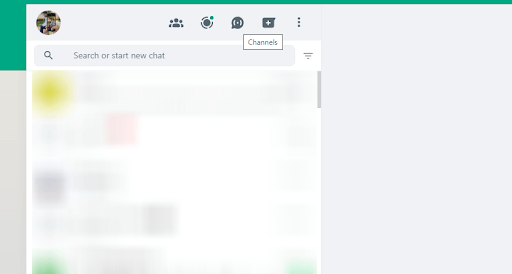 3. Click the + icon under the Channels section.
4. Select Find Channels and browse for the desired channel in the Directory.
5. Choose the Channel and select the + icon to follow the Channel on WhatsApp.
In case you can't find Channels for your search, make sure you have updated your WhatsApp since WhatsApp adds new channels in the directory then and there.
How to Unfollow Channels on WhatsApp
When you decide to stop receiving updates from certain Channels, you can unfollow them in the Channels. You can report the Channel on WhatsApp if you receive uncomfortable or triggering updates.
1. Go to the Channels on your WhatsApp.
2. Browse through the Followed Channels and select the Channel that you want to delete.
3. Click the Unfollow option at the bottom or select Following under the Channel name and click Unfollow.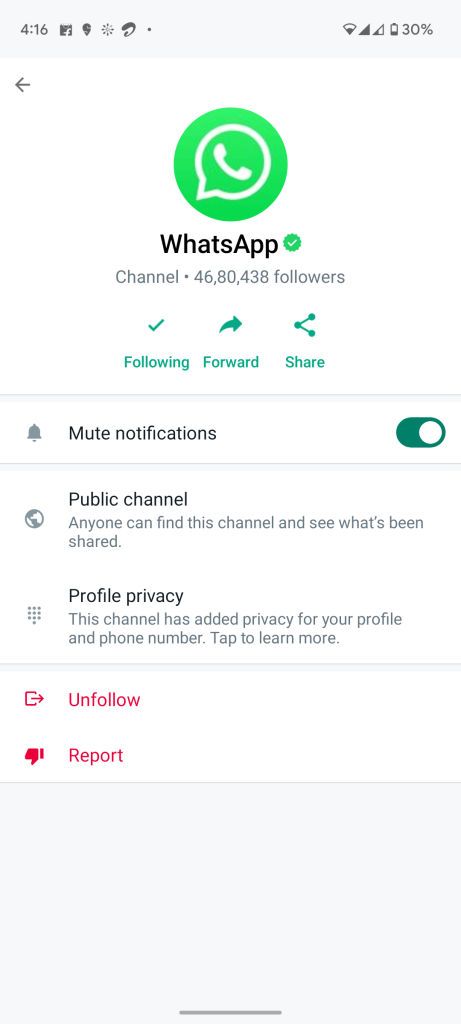 4. Again, select Unfollow to confirm the unfollowing of the Channel.
FAQ
How do you know about the WhatsApp Channel before following?
You can click the Channel Name to get a preview of the recent update. Also, select the Channel and click the three-dot icon → Channel Info to know more about the channel.
How do you identify the official Channels on WhatsApp?
You can see the Green Tick mark next to the Channel name for the verified official Channel of the brand, organization, or people.
Was this article helpful?