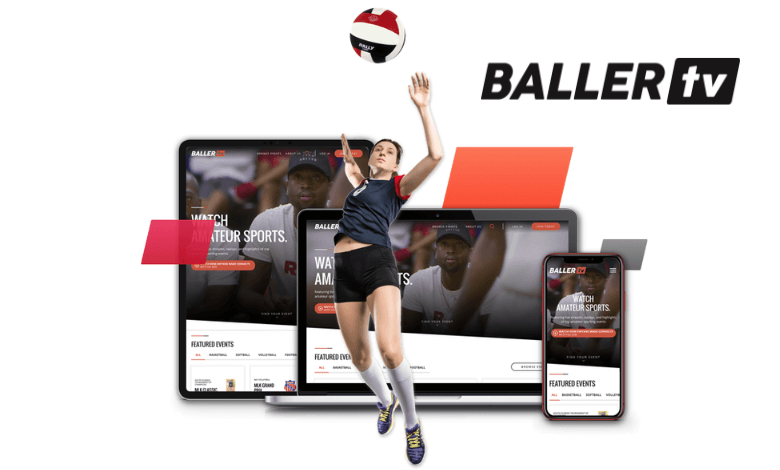 Key Highlights
Website: BallerTV website → Get Access → Sign up → Choose membership plan → Enter credit card details → Subscribe Now → Stream.
BallerTV is a subscription-based streaming platform where you can watch live and on-demand youth and amateur sports events. You can also stream the game highlights of your favorite teams and players. By subscribing to BallerTV, you can stream tournaments from various sports like Basketball, Volleyball, Soccer, Hockey, and more. However, the BallerTV platform doesn't offer a free trial to users. Besides looking for a free trial, sign up for the basic plan to stream the content on BallerTV.
BallerTV Subscriptions Plans
BallerTV offers two different membership plans to users:
| MEMBERSHIP PLANS | QUARTERLY PRICING | ANNUAL PRICING | LIVE EVENTS | DOWNLOADS | STREAMS |
| --- | --- | --- | --- | --- | --- |
| Pro | $14.99/mon (Billed $44.97 for every 3 months) | $9.99/mon (Billed $119.88 for every 12 months) | 1 | 3/mon | 3 devices |
| Recruit | $29.99/mon (Billed $89.97 for every 3 months) | $19.99/mon (Billed $239.88 for every 12 months) | Unlimited | 5/mon | 5 devices |
How to Avail BallerTV Subscription
[1] Open a web browser on your PC and visit ballertv.com.
[2] From there, click Get Access at the top-right.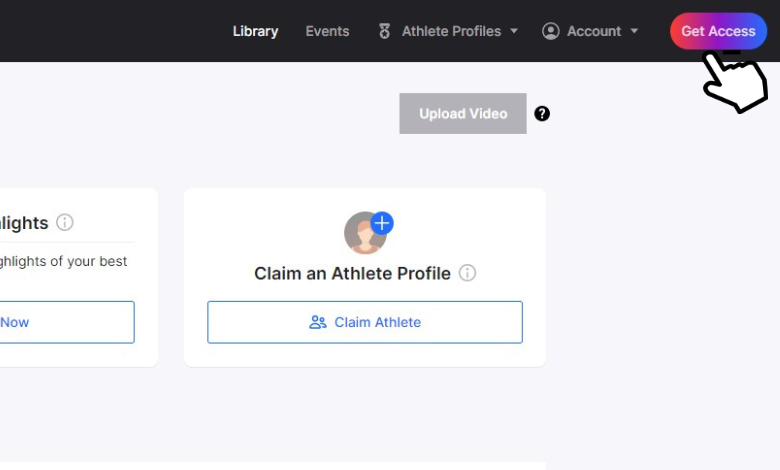 [3] Then, choose your role and sign up with user credentials.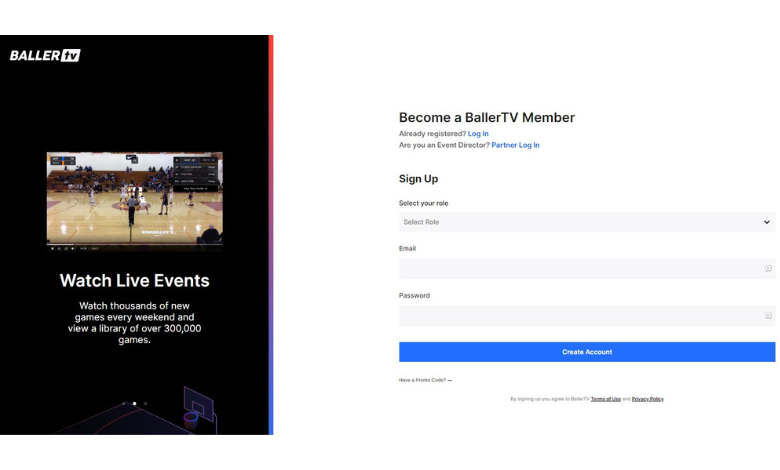 [4] Once signed in, choose the Pro plan.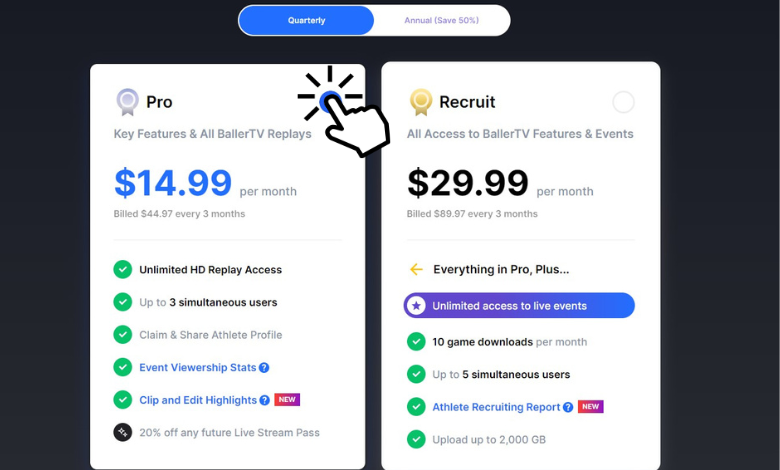 [5] After that, enter your credit card details to complete the purchase.
Note: If you have a Promo Code, you can purchase the BallerTV membership at a discounted price.
[6] Once entered the payment details, click Subscribe Now to avail BallerTV subscription.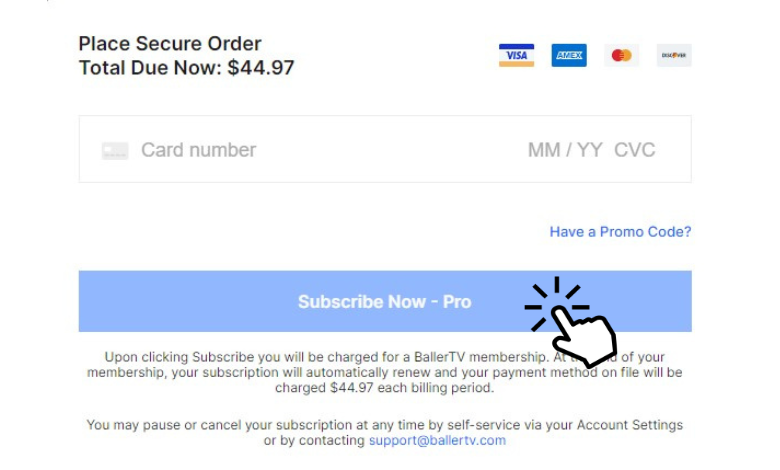 Tip! Get a 7-day free trial on FloSports and stream news, commentary, films, documentaries of 25+ sports.
How to Cancel BallerTV Subscription
If you get bored of using BallerTV, you can cancel the membership plan on the website whenever you want.
[1] Navigate the Settings menu and choose Manage Subscription.
[2] Select Cancel Subscription.
[3] From the pop-up, select No thanks, I want to cancel option and click Continue.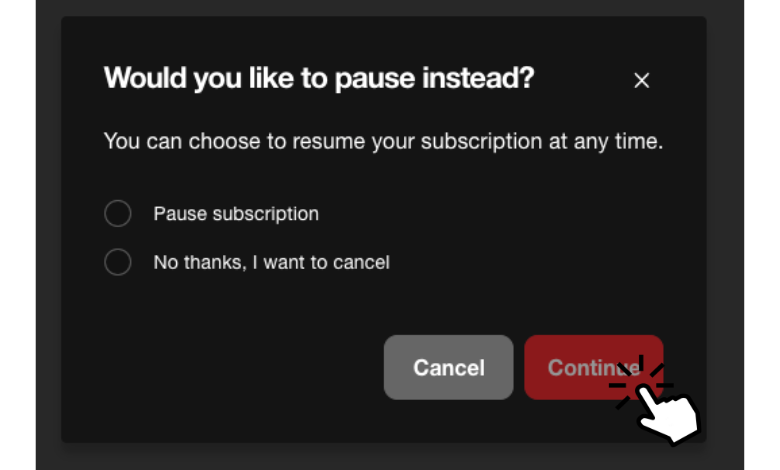 [4] Now, choose your reason for cancellation and click Confirm Cancellation.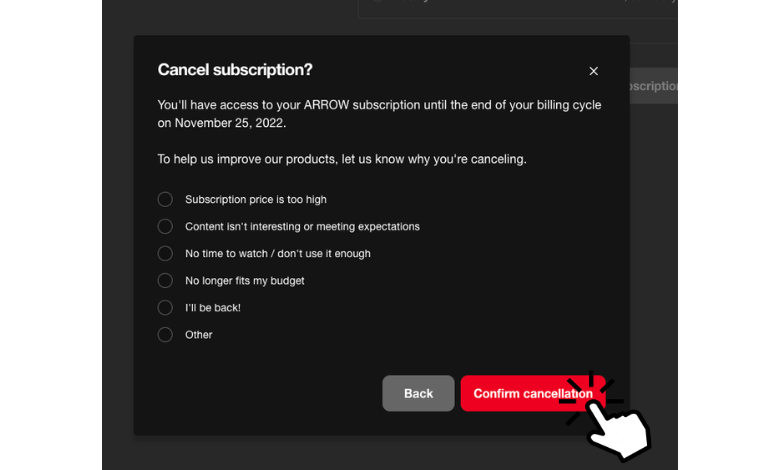 [5] After that, you'll see a confirmation window indicating your BallerTV subscription is terminated.
Tip! You can sign up and install Bally Sports on your Roku device to stream regional sports events.
Was this article helpful?