Music is a big part of everyone's entertainment. A good music player is essential to enhance the music streaming experience. Finding the best music player is not an easier task. If you're a user of Ubuntu computer and want to download the best music player, here we have picked top five players that will suit your requirements.
Best Music Player for Ubuntu
Below are the best Music Player for Ubuntu:
Clementine
In arguably, Clementine is the best music or audio player that you can download on systems running Ubuntu OS. It offers various features like creating a playlist, customising the interface, search option, create & save multiple playlists and many more. Along with streaming the local audio files, it also supports importing media files from online streaming services like Spotify. Clementine will fetch the cover art for your music automatically or you can also add it manually. It also collects and displays the artist information and song lyrics for all your songs. If you want a complete music player on Ubuntu, then Clementine will be the first choice that you have to look for.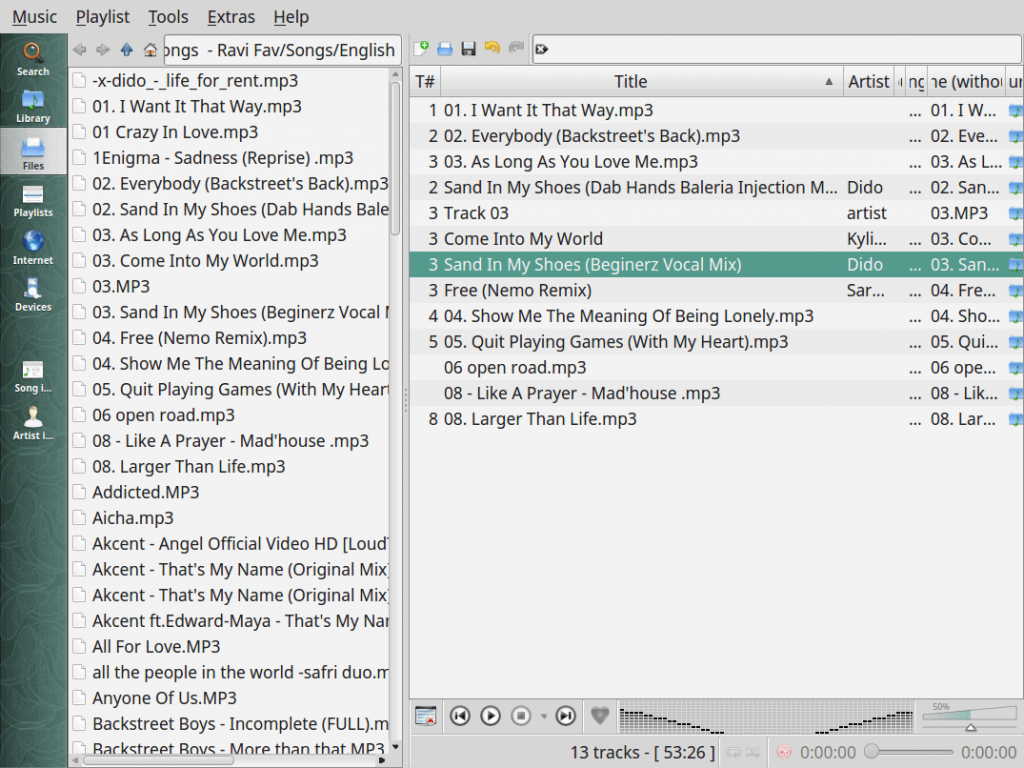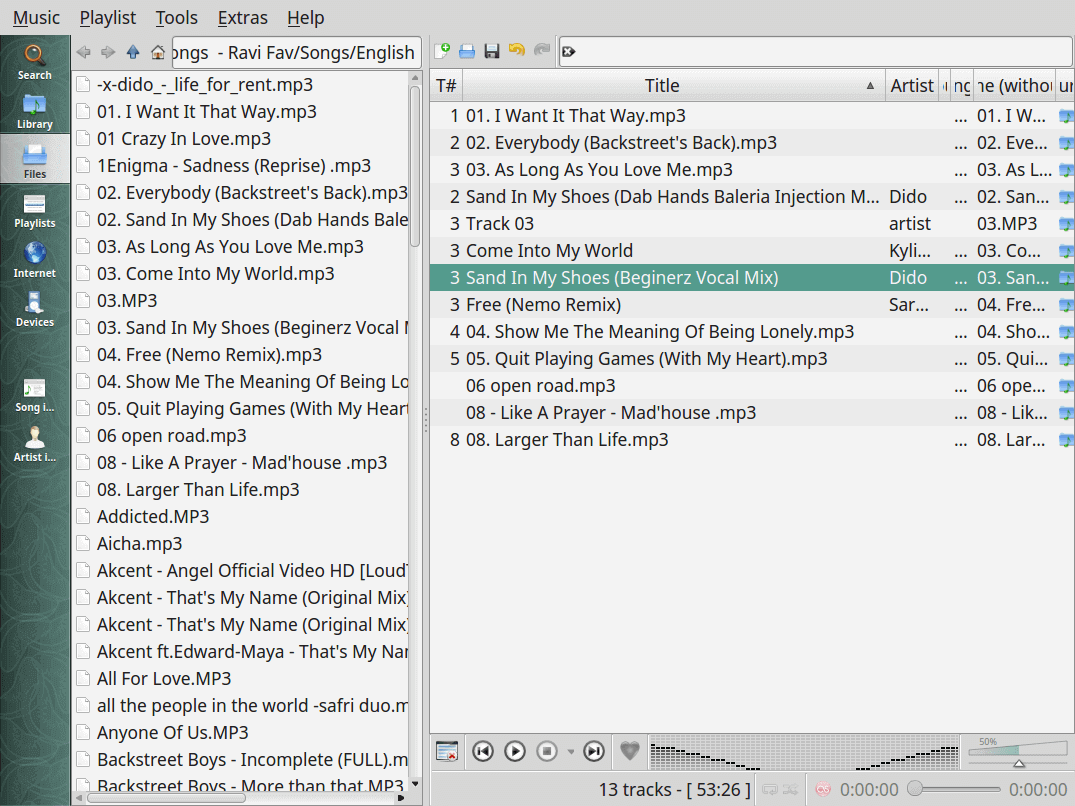 Rhythmbox
Rhythmbox is the default music player on Ubuntu and other Linux based systems. More than playing the local music files, it provides options to stream internet radios and podcasts online. One of the major highlights of Rhythmbox is that you can customise the interface by adding plugins. By default, the app will stream the music files stored on ~/Music folder. You can also add new audio files by dragging them into the player. The simple interface lets you navigate the app with ease.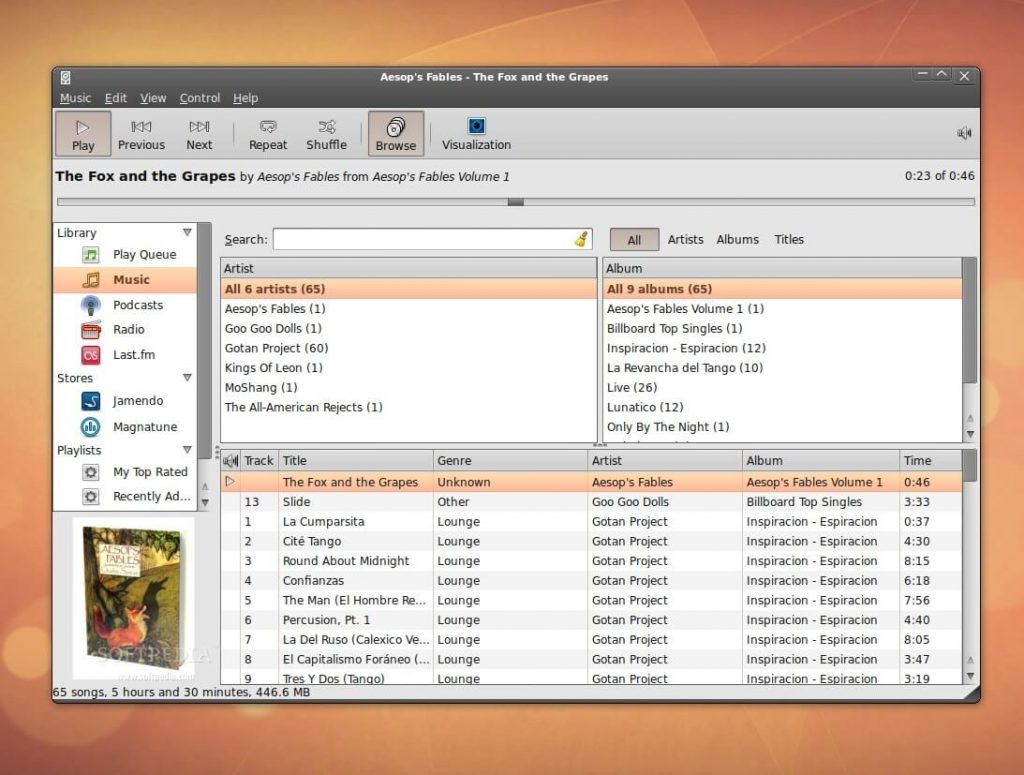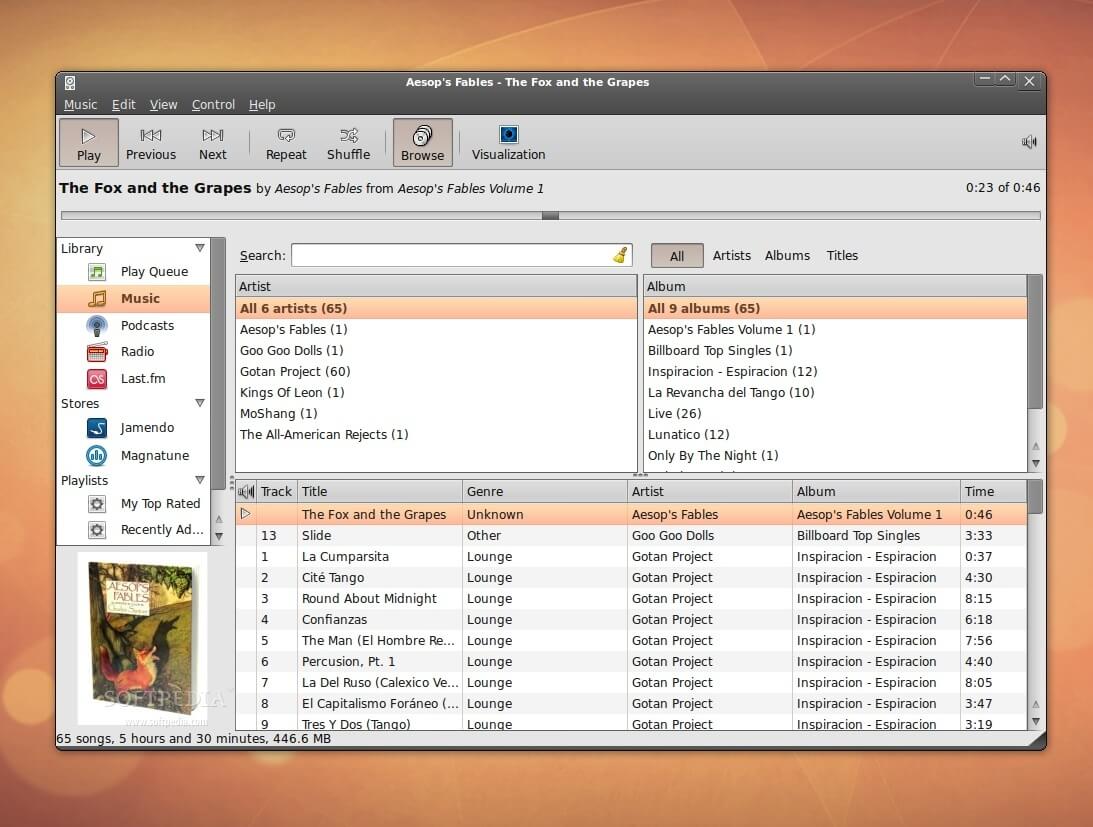 Audacious
Audacious is an open-source music player which comes with modern features and several advanced plugins. All the basic options (pause, skip, repeat & shuffle) are stacked at the top of the music player and it supports streaming all kind of audio formats. By selecting the directory, it will sort out the songs with various categories like artist, album, and genre. You can also use the search menu to find your favourite songs with ease. Since the application is light-weight, it will take only 20-25 MB on your system storage. With the help of plugins, you can fetch the lyrics for your song, set an alarm and much more features.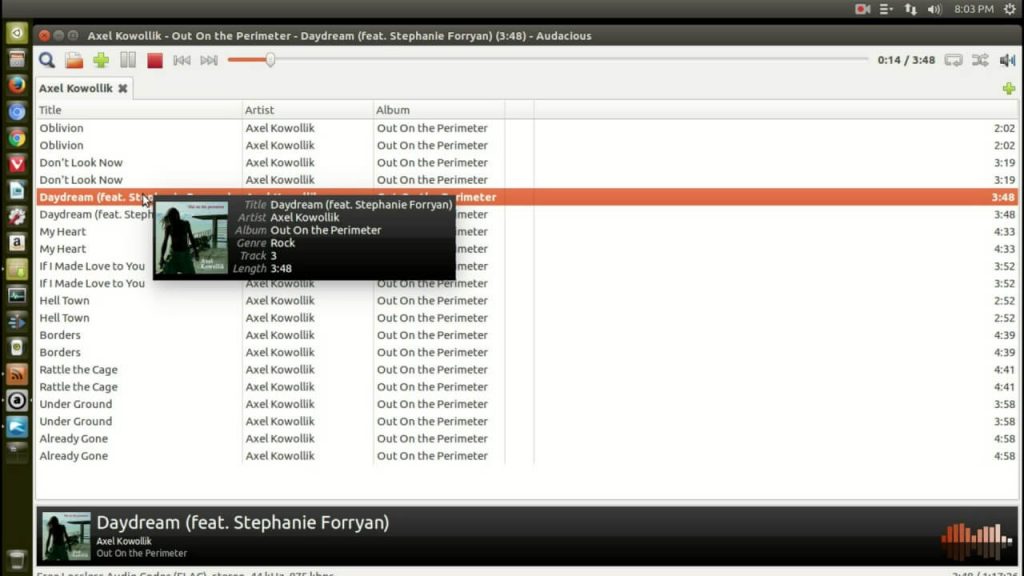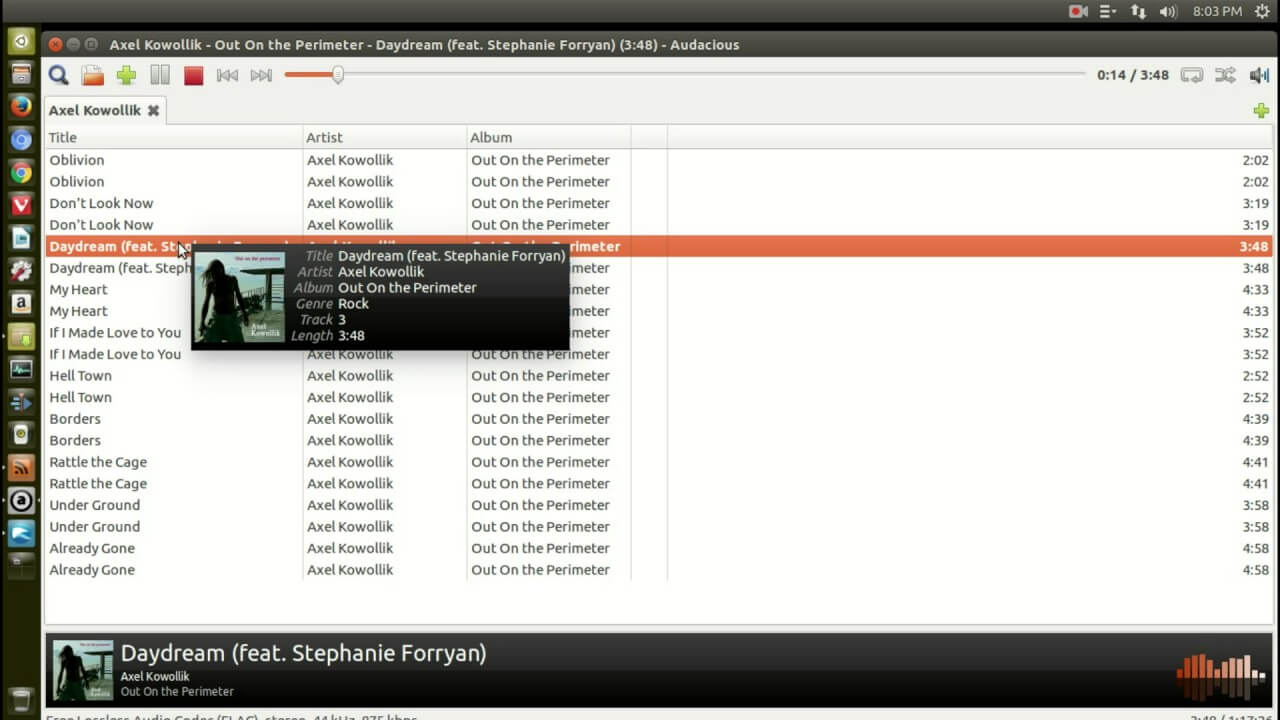 VLC
Everyone knows the VLC media player is capable of all kind of video files. But, it also supports streaming all kind of music files including MP3, FLAC, WMA, ALAC, M4A, AAC and many more. Just like other media players, it also supports streaming the online audio files. To alter the audio, you can use the built-in audio filters and equalizer. VLC is completely free to use and also compatible with other platforms like Windows, Mac, Android and a few more. With-in the VLC media player, you can't find any song or playlist. You have to import files from your directory to stream them.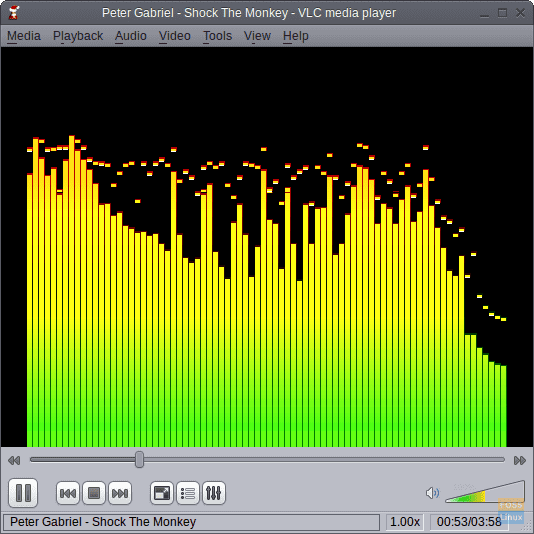 Spotify
How can I conclude the post without mentioning the world's biggest music streaming service? With the help of the Spotify app, you can hear nearly 35 million songs from one place. You can also download your favourite songs for offline access. In addition to online streaming, you can also use this app to stream the audio files which you stored locally on your Ubuntu computers. The only disadvantage of Spotify is that it consumes more space and internet while streaming online.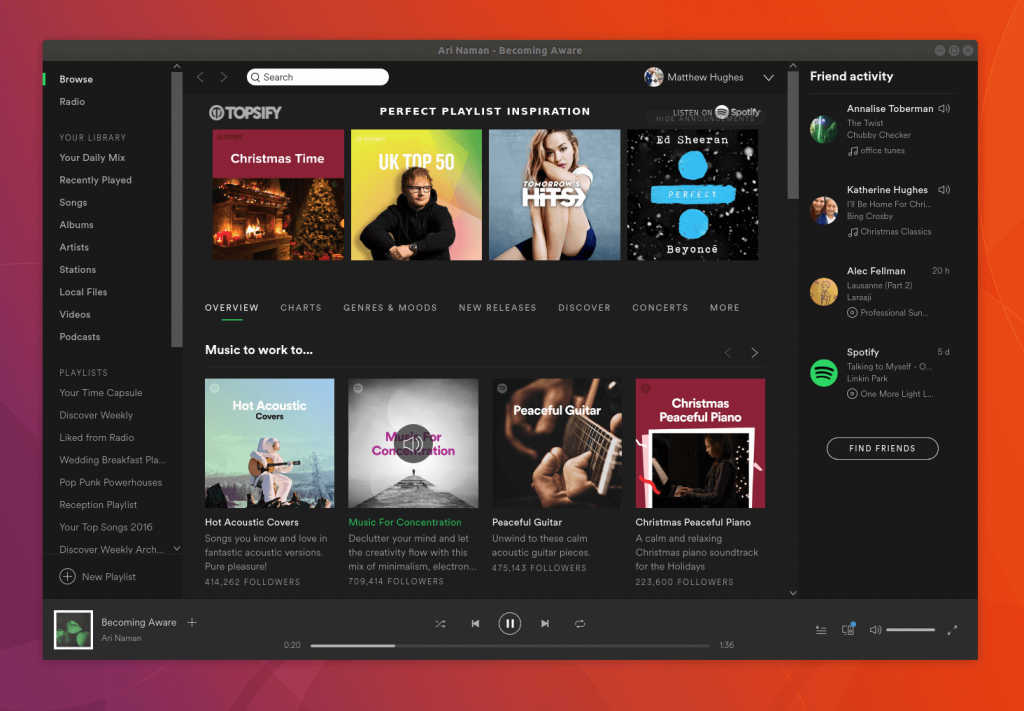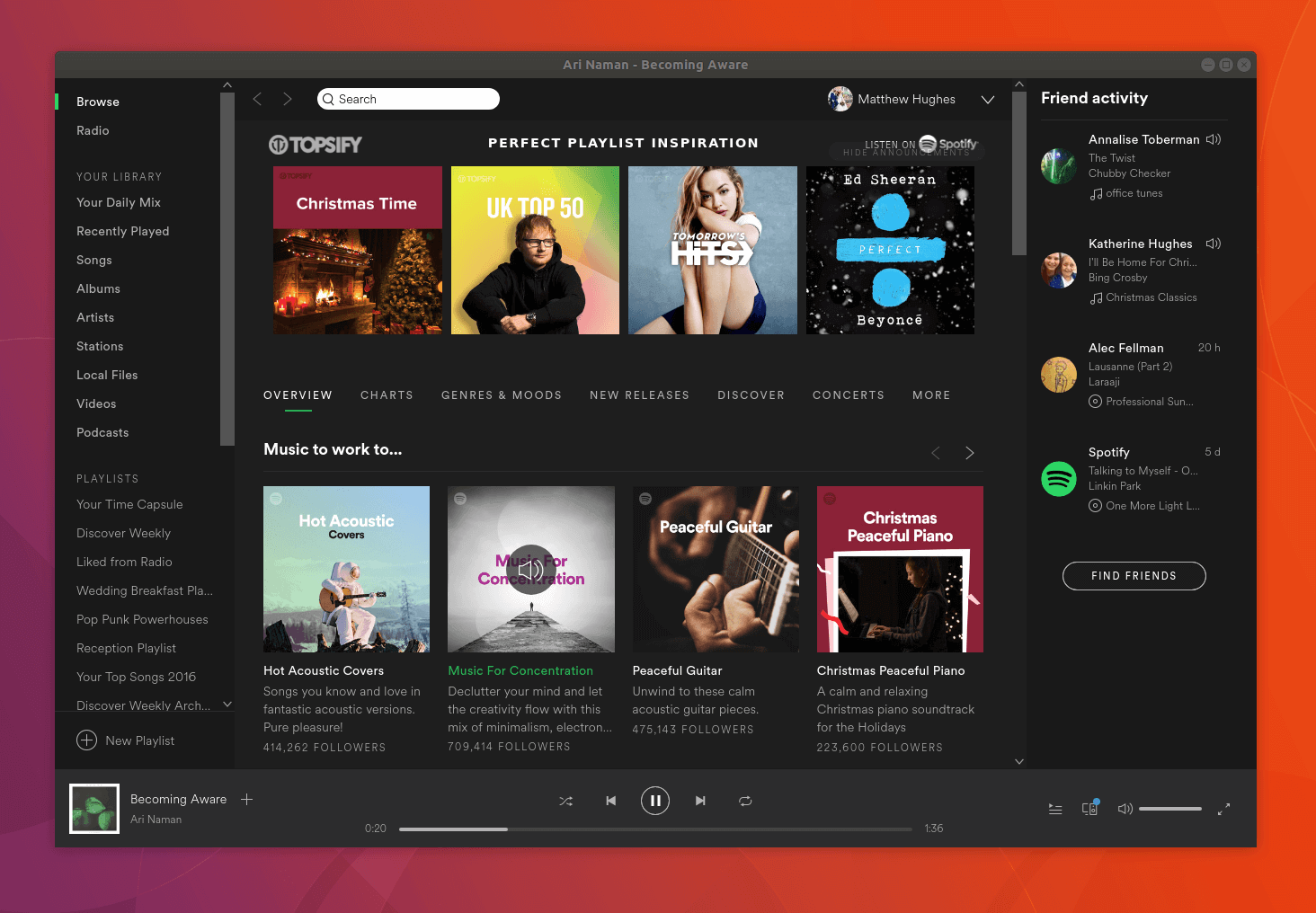 These are the 5 music players that we recommend you to download on your Ubuntu computers. Try these apps and mention your favourite in the comments section. Also, follow us on Facebook and Twitter to get our articles instantly.
Was this article helpful?