Key Highlights
Get Binge Free Trial: Binge website → New to BINGE? Try us free → Provide your Details → Enter the Verification code → Payment Details → Start Subscription Now.
Binge streaming service is a great choice when it comes to streaming British blockbusters, love dramas from the US, European crime series, and more. However, not everyone wants to dive directly into the paid subscription, especially when they do not know about the service. Luckily for new users, Binge offers a 2-week free trial, and the free trial option is available for all subscription plans. In addition, you can change the subscription plan during the free trial without paying any extra charges.
How to Sign Up for 2-Week Free Trial on BINGE
1. Visit binge.com.au from a web browser on your Windows or Mac.
2. Click on New to BINGE? Try us free button.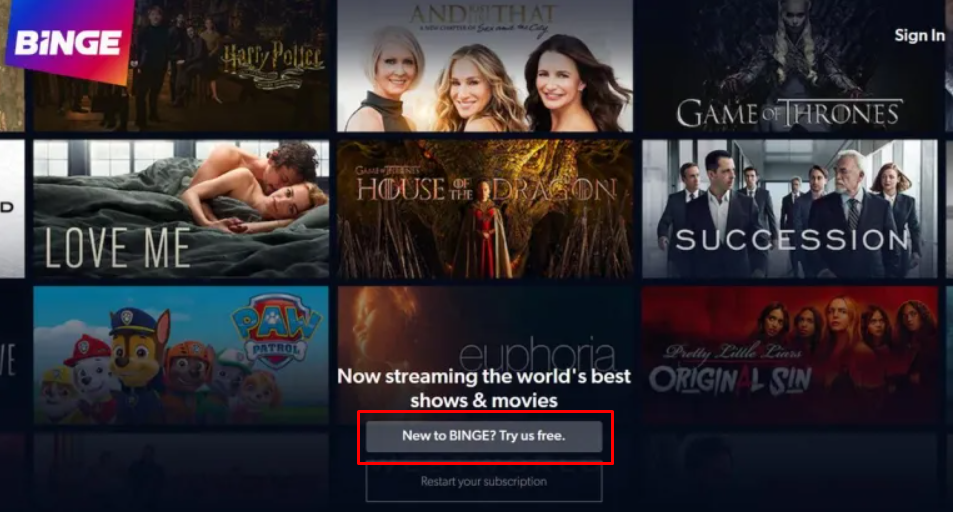 3. Select a subscription plan (Basic, Standard, or Premium) and click on Continue.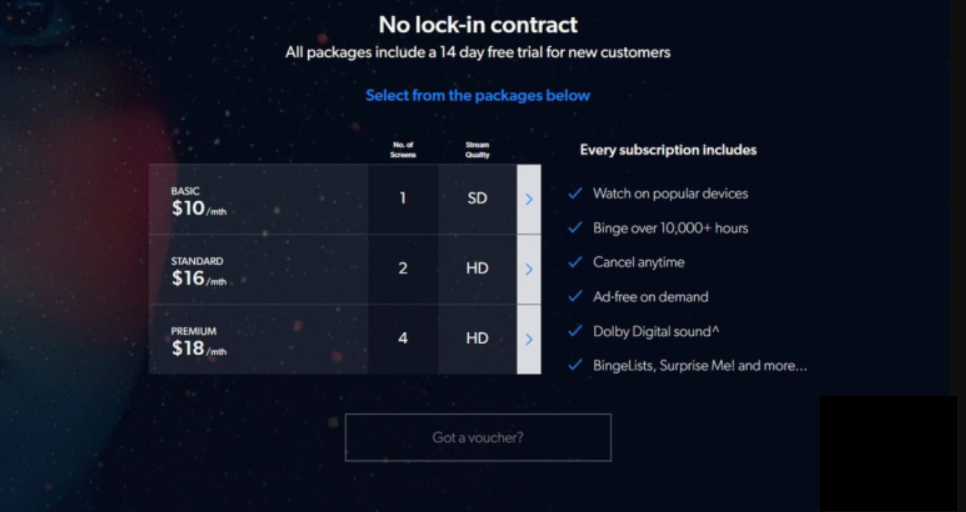 4. Drop in your details such as Email Address, Name, Password, Mobile Number, and Birth Year. Then, tap Agree & Continue. Now, a verification code will be sent to the registered phone number.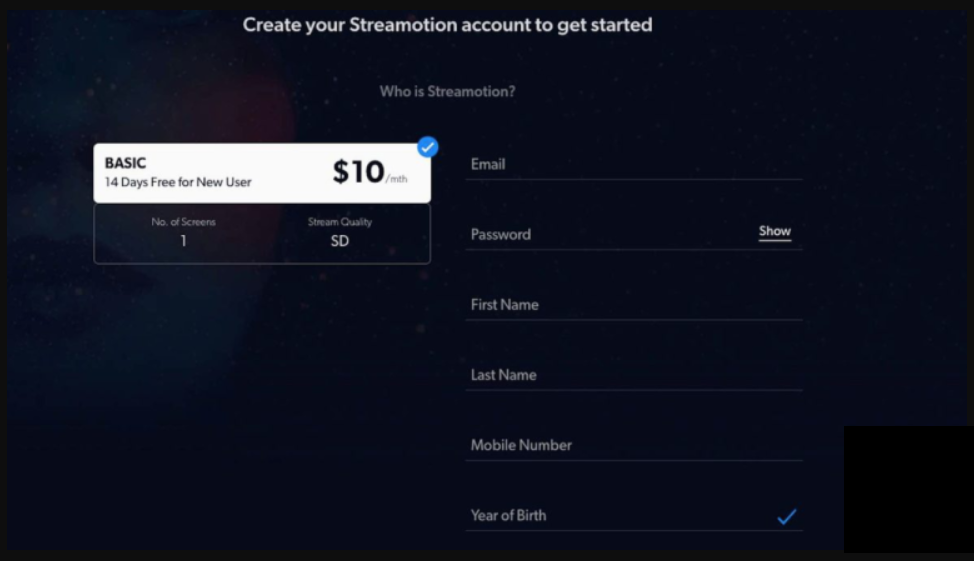 3. Enter the Streamotion verification code received on your mobile.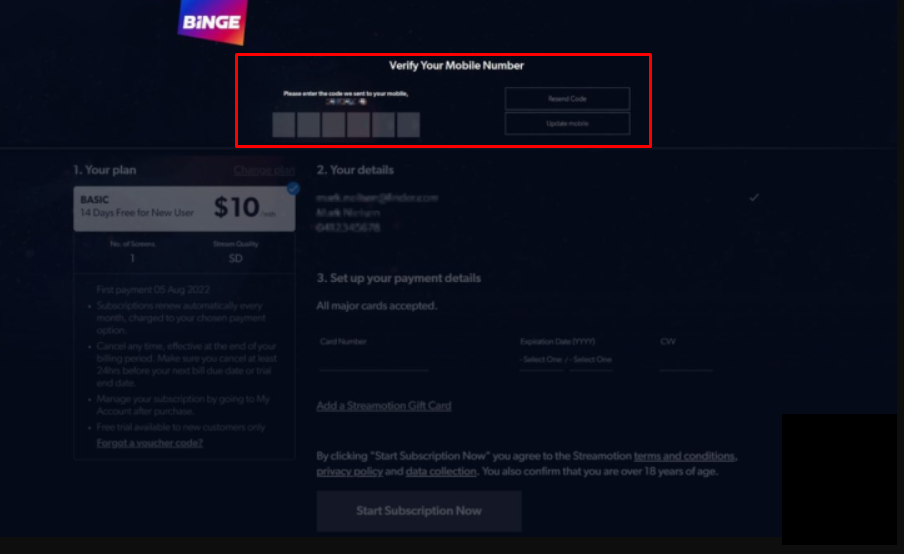 4. Provide your valid credit card details to activate your free trial.
5. Click on Start Subscription Now button and start streaming your favourite BINGE content for free.
If you have installed the BINGE app on streaming devices or Smart TVs, make sure to activate the Binge app to stream its content.
How to Cancel Binge Free Trial
Make sure to cancel your Binge free trial before 24 hours of the next billing cycle.
1. On your browser, go to the Binge official website.
2. Sign In using your Binge username and password.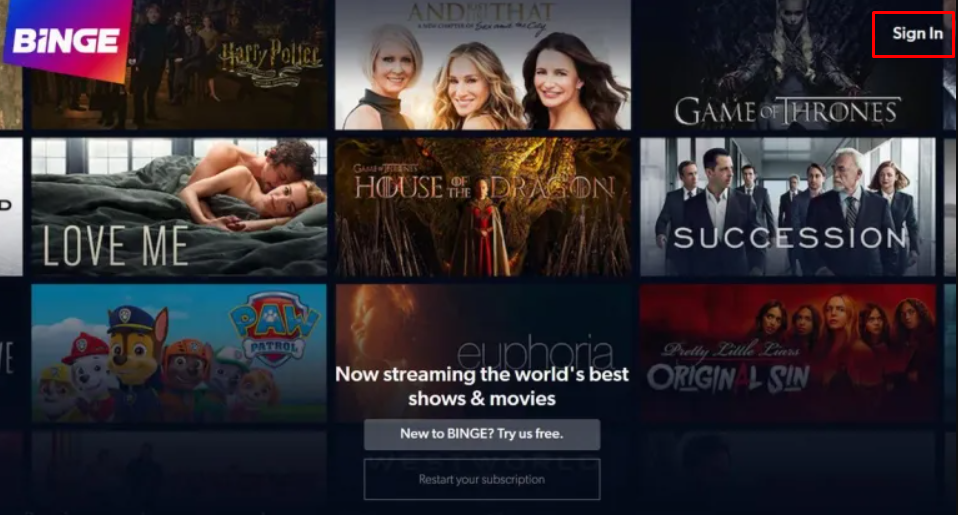 3. Navigate to the Menu and select the My Account option from the list. Then, tap My Account.
4. Tap your Profile and click on Cancel Subscription. Confirm the process by clicking I Agree.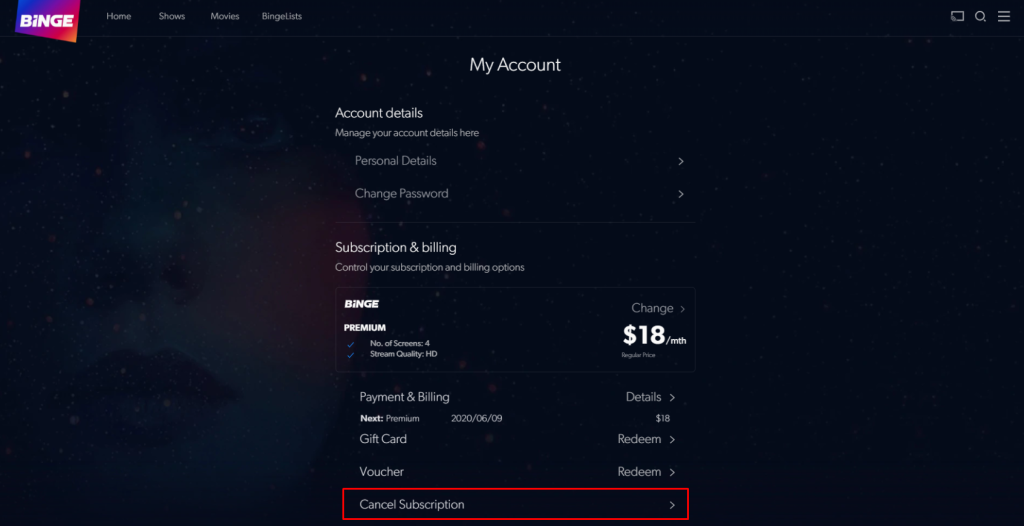 5. Fill in the reason for cancelling and complete the cancellation process.
Once completed, you will receive a confirmation mail to your registered email address.
Cancel Binge through App Store
If you have subscribed to Binge via App Store on your iPhone, you need to cancel the subscription or free trial through the App Store only.
1. Open App Store on your iOS device.
2. Click the Profile icon in the top right corner of the screen.
3. Select Subscriptions, and you will see the list of subscriptions.
4. Choose the Binge app and hit the Cancel Subscription option.
5. Finally, follow the on-screen prompts to cancel the BINGE free trial.
Binge: Plans & Pricing
If you wish to continue streaming the BINGE service after the free trial, choose any one of the below subscription plans.
| PLAN | PRICE | STREAMING QUALITY | NUMBER OF DEVICES |
| --- | --- | --- | --- |
| Basic with Ads | $10 per month | SD | 1 |
| Standard | $16 per month | HD | 2 |
| Premium | $18 per month | HD | 4 |
Features of Binge:
Binge includes more than 3000 TV series, award-winning TV shows, documentaries, movies, dramas, kids' content, live TV Channels, etc.
This app is equipped with Parental Control options.
You can add your desired video content to the My List section and can stream the content anytime.
Enable or disable captions of movies and shows according to your preferences.
With Binge, you can watch additional interesting content from your favourite shows and movies like cast interviews, making videos, behind the scene footage, and more.
FAQ
Why am I charged during my Binge free trial?
You may be charged $1 for your card validation process by the financial institutions, and it is not charged by Binge. Usually, the amount will be reverted before 14 days.
Can I reactivate my Binge Subscription?
Yes, you can reactivate your Binge subscription through your Binge account whenever you want.
Does BINGE have a 30-day free trial?
BINGE doesn't offer a 30-day free trial.
Does Binge available to stream outside Australia?
No, you need to be in the Australian region to stream Binge content.
Was this article helpful?