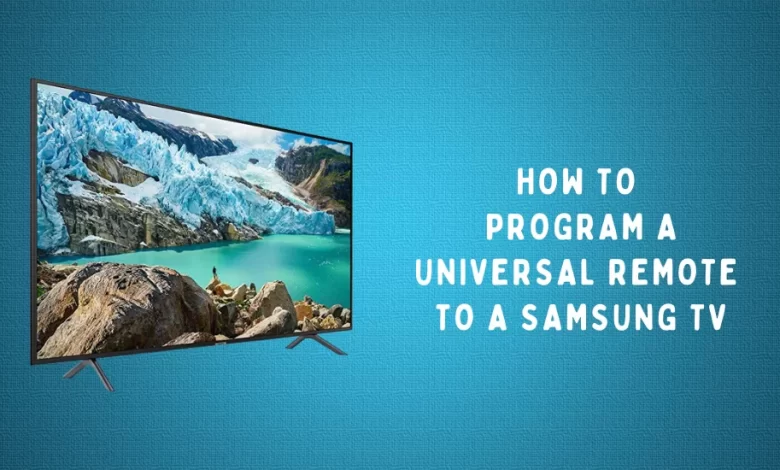 Samsung TV has a simple user interface, and you can perform functions on it easily. The device itself has a well-designed remote that helps you carry out all the operations. If the Samsung TV remote doesn't work, you can replace it with a universal remote. With a universal remote, you can control more external devices as well. You need to program your universal remote to a Samsung TV so that you can control the device.
Universal Remote for TV Samsung
Universal Remote has other names like Multi-Brand Remote (MBR) or One Remote. When you connect the Universal Remote, you can use it to control external devices like gaming consoles, home theaters, or Blu-ray players. If the Samsung TV that you have is brand new, the initial setting for the MBR setting can be seen on your TV.
Does Universal Remote Work with Samsung TV?
If your Samsung TV remote doesn't work, you can always get a suitable Universal remote. Universal remotes are sold on various websites. You can find the same remote by searching the model number of the one that came with your Samsung TV. The IR remotes you can get online will work with different devices, including your TV.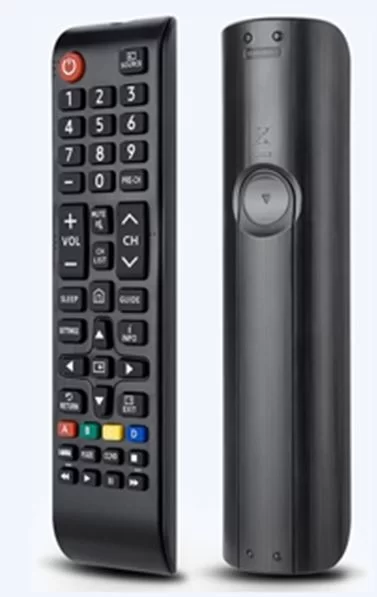 Update your Samsung TV regularly to keep it error-free and to access new streaming apps.
How to Program Universal Remote to Samsung TV
1. Press the Home button on your remote.

2. From the screen of your Samsung TV, select the Source option.
3. Next, select the Universal Remote icon on your screen.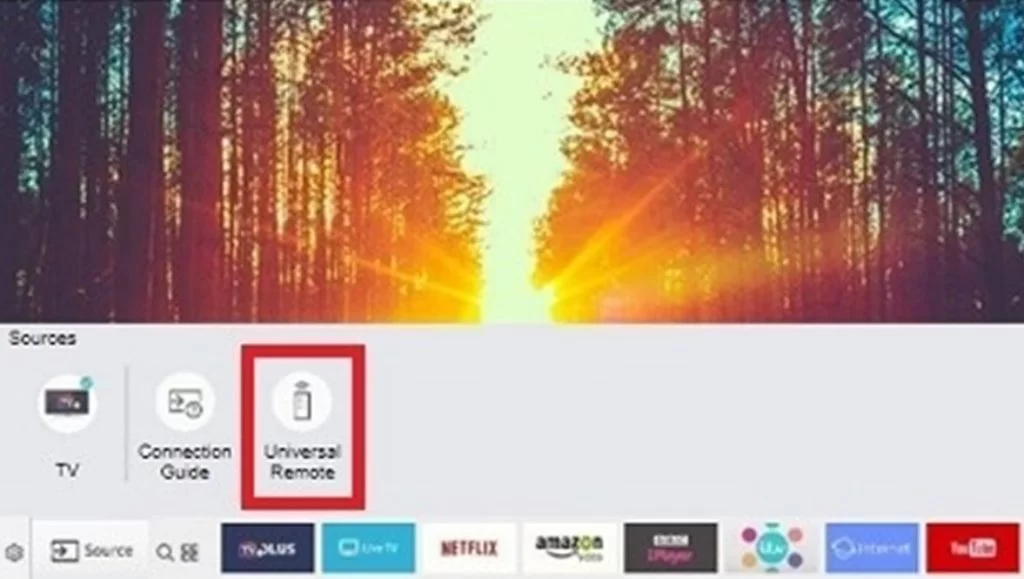 4. Select the New Device option and choose the device you are trying to connect the remote with.
5. Choose your TV brand and then the HDMI/AV port.
6. Follow the instructions and complete a test to ensure the device is connected.
7. That's it. You have connected the remote to the TV successfully.
Codes for the Samsung TV Universal Remote
Samsung TV Universal remotes might require you to enter three-digit, four-digit, or five-digit codes. You can use one of the following codes.
| | | | |
| --- | --- | --- | --- |
| 106 | 216 | 0009 | 0019 |
| 0030 | 0032 | 0037 | 0056 |
| 0060 | 0072 | 0090 | 0092 |
| 0093 | 0179 | 0150 | 0154 |
| 0156 | 0163 | 0178 | 0208 |
| 0217 | 0226 | 0264 | 0290 |
| 0329 | 0370 | 0448 | 0482 |
| 0519 | 0556 | 0587 | 0618 |
| 0625 | 0644 | 0702 | 0747 |
| 0774 | 0812 | 0817 | |
When you had issues with pairing the Universal remote, reset the Samsung TV to factory settings and then try to pair it.
How to Program Samsung TV With Codes
1. Initially, turn off all electronic devices you have, including the one you wish to operate.
2. Press the Mode button on the remote. If there is no Mode button, find a button corresponding to the device you wish to connect with.
3. Find the Set button on your remote or TV and press it.
Note: You might need to use a paper clip or a thin wire to insert it into the hole of the Set button on the remote control to press it.
4. You need to type in a three-digit device code. If the codes don't work, find more on the manufacturer's website.
5. Finally, press the Power button on the remote control to turn your TV on.
Alternative Method to Program Universal Remote Using Codes
1. Point the remote towards your TV and long-press the PROG button until the LED on the remote goes on.
2. Press and hold the INFO button on your remote, and an LED light will blink slowly, showing that the remote is in pairing mode.
3. Enter the three-digit code on your TV screen, and you can see a Success message on your screen.
4. If you can't see the message on your screen, you can use other codes.
You can also try the following method to program your remote as follows.
1. Initially, press and hold the PROG button.
2. Now, you can see a solid red light on your screen.
3. Press the TV key only once.
4. Type in code 0101 and check the four-digit and five-digit remote codes.
5. When you enter the code, the LED light will turn off.
Related Articles:
Frequently Asked Questions
How to program a universal remote to a Samsung TV?
You program a universe remote by pressing the Home button → Source → Universal Remote icon → New Device → choose the device, TV brand, and HDMI/AV port.
What is the 4-digit code for Samsung TV?
Samsung TV has different four digit codes including 0009, 0019, 0030, 0032, 0037, 0056, 0060, 0072, 0090, 0092, 0093, 0179, 0150, 0154, 0156, 0163, 0178, 0208, 0217, 0226, 0264, 0290, 0329, 0370, 0448, 0482, 0519, 0556, 0587, 0618, 0625, 0614, 0702, 0747, 0774, 0812, and 0817.
Was this article helpful?