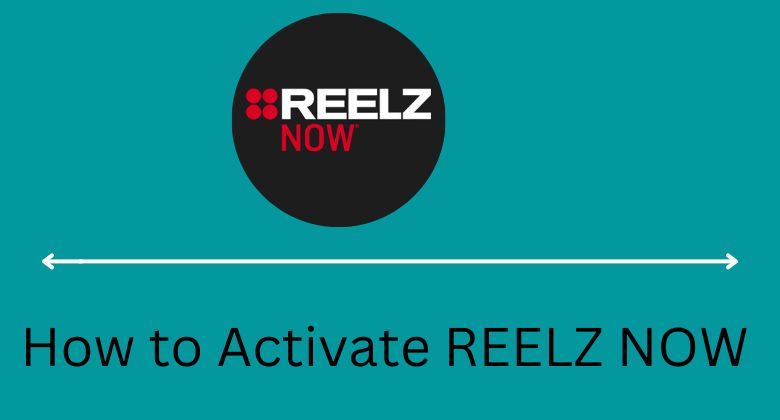 Key Highlights
Launch the REELZ NOW app → Note down the activation code → Visit the activation page → Enter the code → click on Activate → Choose the TV provider → Log in to the TV provider account → Watch the REELZ NOW contents.
REELZ NOW is the place to watch all your favorite REELZ shows live or on demand. With the participating TV provider, you can access the entire content on the REELZ NOW app for free. Unlike smartphones and web browsers, you can stream the REELZ NOW content on streaming devices directly. You need to activate the REELZ NOW app with your TV provider account using the six-digit code displayed on the screen.
How to Activate REELZ NOW on Your Streaming Device
1. Download and install the REELZ NOW app on your streaming device from the respective store.
2. Once installed, launch the REELZ NOW app and tap the Sign In button.
3. You will see the activation code on your TV screen. Note it down.
4. Launch your preferred web browser on your device and visit the REELZ NOW activation page (https://www.reelznow.com/activate).
5. Enter the activation code you received in the given column and hit the Activate Button.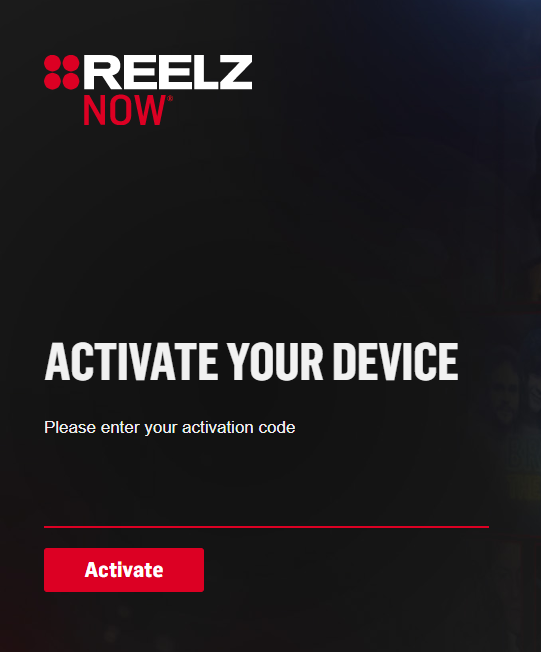 6. Choose the TV Provider you have and Sign In with valid credentials.
7. After signing in to the TV provider, the REELZ NOW app will display the media content on the TV.
REELZ NOW – Supported TV Providers
AT&T U-verse
Baldwin Lightstream
Bluepeak
CNSNext
Click! Cable TV
DIRECTV STREAM
DISH
EPlus Broadband
Glo Fiber
Hargray
AcenTek
Bevcomm
BrightRidge
CTC – Brainerd MN
Comporium
DIRECTV
Empire Access
Grantsburg Telcom
Hawaiian Telcom
BOLT Fiber Optic Services
Blue Ridge Communications
CL Tel
Celect Communications
Consolidated
D and P Communications
Frankfort Plant Board
HBC
Halstad Telephone Company
Home Telecom
Visit this page and find the entire list of supporting TV providers.
How to Watch REELZ NOW on Other Devices
Unlike streaming devices, you don't need to go through the activation process while streaming it on the browser or mobile apps.
1. Launch the web browser and visit the REELZ NOW website. If you have installed the app on your smartphone, launch it.
2. Tap the Sign In menu or select and play a title from the home screen.
3. Choose your TV provider from the available list.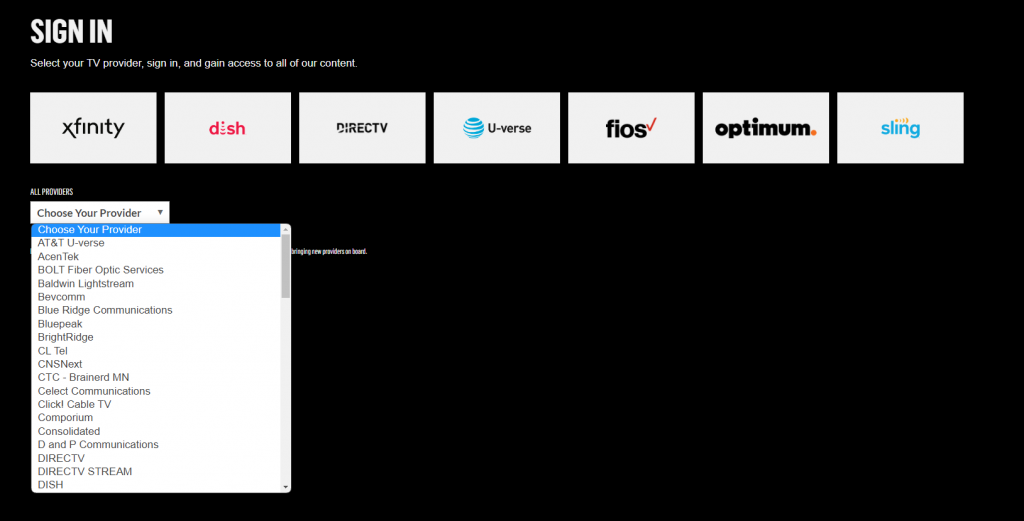 4. Enter the login credentials of the chosen provider.
5. After signing in, stream the content for free.
Frequently Asked Questions
Is it possible to watch REELZ NOW without cable?
Yes. You can watch REELZ NOW without cable using streaming services
→Sling TV
→Philo
→DIRECTV Stream
Is REELZ NOW free to use?
Yes. You can access REELZ NOW free by signing in with the supported cable TV provider.
Was this article helpful?