PBS Kids is one of the applications from America's popular telecom service named Public Broadcasting Service. PBS Kids provides access to various Kids' shows, including Sesame Street, Arthur, Curious George, and Odd Squad. With this app, you can stream your children's favorite programs anywhere, anytime. The Chromecast streaming device will allow you to stream PBS Kids' contents on a larger screen. Moreover, the PBS Kids has native cast support.
In order to cast PBS Kids, you would require the following things.
Chromecast PBS Kids from a Smartphone
1) Install the PBS Kids app on your Android or iPhone.


2) Log in to your account if necessary.
3) Connect your Chromecast device to the TV and make sure that it was connected to the Wi-Fi network where your Android device was connected.
4) Launch the PBS Kids app on your mobile.
5) Play the video that you want to stream on your TV.
6) Tap the Cast icon on the bottom left corner of the screen.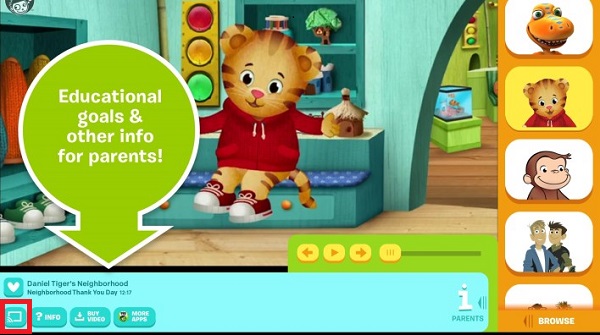 7) Choose the Chromecast device from the list of available devices. The video you played will cast on your TV.
Chromecast PBS Kids from a Laptop
1) Install and launch the Chrome browser on your Windows or mac lap.
2) On the address bar, type pbskids.org to visit the PBS Kids site.
3) Connect your Chromecast device and laptop or PC to the same Wi-Fi network.
4) Right-click on the browser screen and choose the Cast option.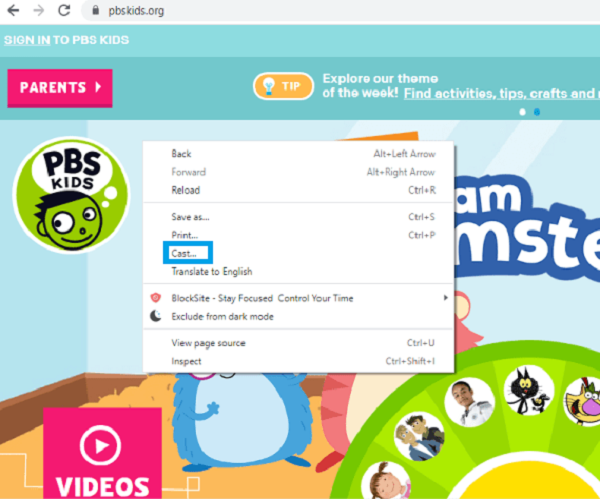 5) Once your Chromecast device appears on the list, select the Cast tab as sources and then tap on your device name.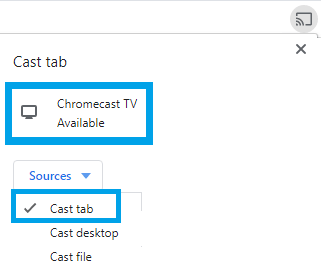 6) The browser will mirror on the TV screen. Now, play any video you want, and it will stream on the TV.
That's all about streaming PBS Kids on TV with Chromecast. If you have any queries, then write to us in the comment section below. Follow Techowns' Facebook and Twitter guides to read our Chromecast tutorials instantly.
Was this article helpful?