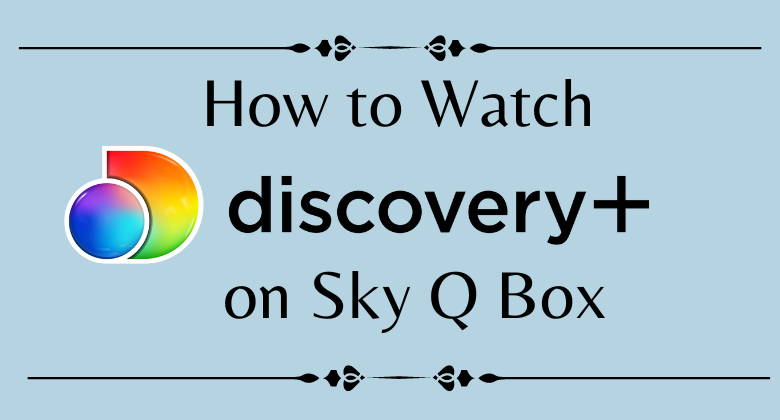 Discovery Plus is one of the streaming services for watching movies and shows from different networks. If you are a UK resident, you can install and stream the Discovery Plus app on the Sky Q Box officially. For new users, Sky Q offers 12 months of Discovery Plus subscription for free. Since Sky Q Box is equipped with built-in Chromecast support, you can also cast the content from your smartphone.
How to Watch Discovery Plus on Sky Q Box
Discovery Plus is a pre-installed app on Sky Q Boxes. You just have to link the app with your Sky account to get the 12 monthly subscriptions for free.
1. Press the Home button on your Sky remote.
2. Navigate to the Apps category and launch the Discovery Plus app.
3. Go through the on-screen instructions and enter the 4-digit pin of your device.
4. Scan the QR code displayed on your screen with the smartphone, and it will redirect to the Sky Go website.
5. Log in to your account with the necessary credentials.
6. Now, restart the Discovery+ app on the Sky Q box and tap on Continue with Sky Activation.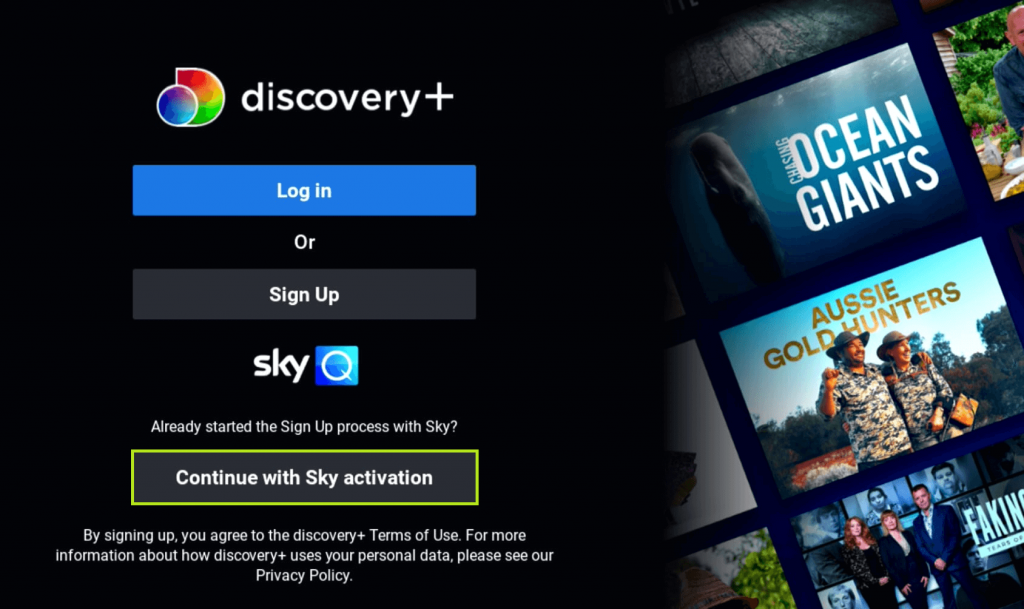 7. A six-digit code and an activation link will appear on the screen.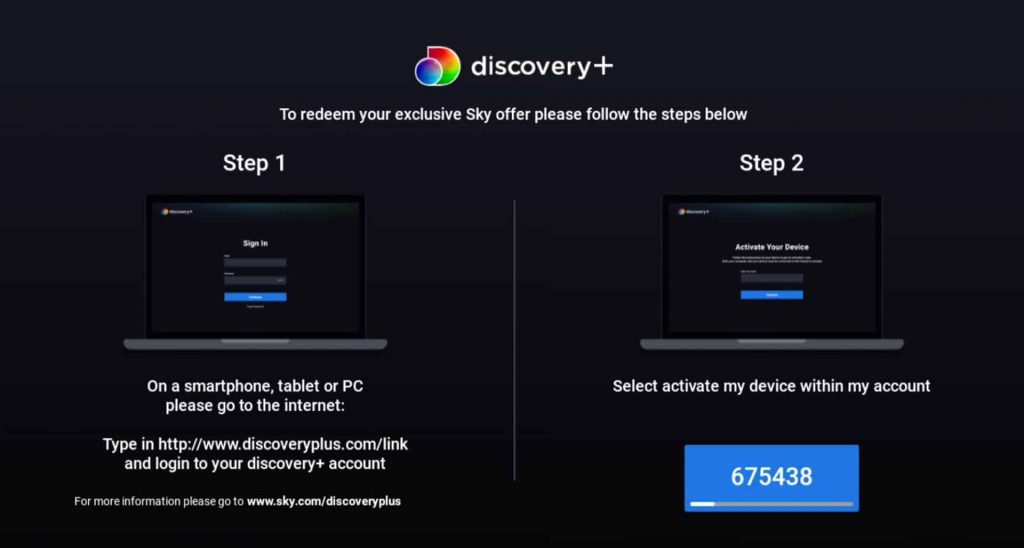 8. Visit http://www.discoveryplus.com/link on your smartphone.
9. If you're logged out, sign in to your Discovery account and enter the activation code.
10. After signing in, you can stream the Discovery+ content on your TV.
Cast Discovery Plus to Sky Q Box
As we mentioned, the Chromecast feature is built into all versions of Sky Q boxes. You can use it to cast the Discovery+ content from an Android or iPhone. You just have to connect the devices (Sky Q Box and smartphone) to the same network.
1. Open Discovery Plus app on your smartphone.
2. Click on the Cast icon.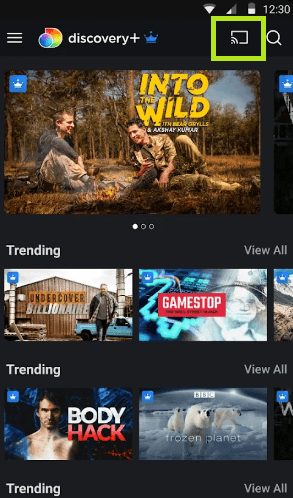 3. Choose your Sky Q Box from the list.
4. Play the video you want and watch it instantly on your TV.
Tip! Like Discovery+, you can also access Netflix on Sky Q box to watch all the latest movies, shows, and originals.
Troubleshoot Discovery Plus Not Working on Sky Q Box
Sky Q users may experience several issues while trying to access Discovery Plus. When you have an issue, try certain troubleshooting solutions before contacting the support team.
Restart your Sky Q Box.
Discovery Plus requires a strong internet connection. So check the internet connection and make sure that you have enough bandwidth.
Clear the device cache and data.
If you can't log in to your account, open a browser and reset your Discovery Plus password.
Reset the Sky Q box and access the Discovery+ app again.
Approach the support center if the issue is not fixed with the above solutions.
Frequently Asked Questions
Is Discovery+ available on Sky+HD?
Unfortunately, Discovery Plus is not available on Sky+ HD. You must upgrade to Sky Q or Sky Glass to access this app.
Why won't Discovery+ work on my Sky Q Box?
It may be due to a temporary bug on the device. Restart the device and fix the issue immediately.
Was this article helpful?