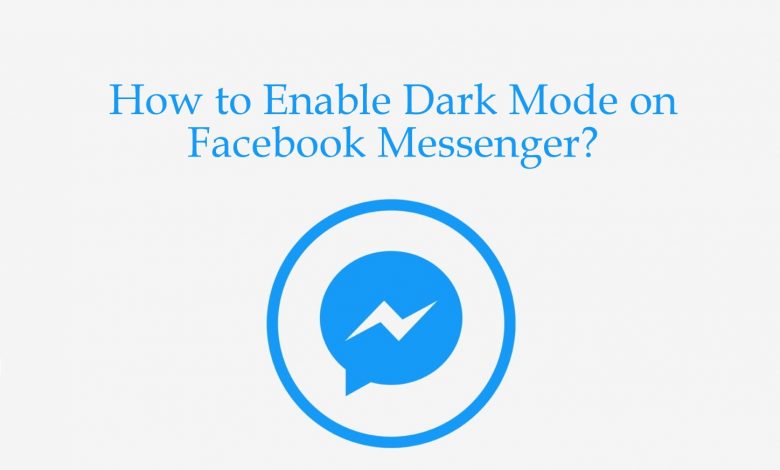 The dark mode is one of the best features available on your Smartphones and computers. By enabling dark mode on your devices, you can protect your eyes from strains. The dark mode also saves your battery life as well. Most of the devices like Android, iPhone, Windows and much more have added dark mode as one of the features. Apart from devices, app developers started adding the dark mode as one of the features. The popular apps like Whatsapp and Twitter have added dark mode in their recent updates. Facebook is yet to add this feature but the Facebook messenger app allows you to use the dark mode. You can easily enable dark mode on the Facebook Messenger app.
The Messenger app is used to communicate with your Facebook friends. It shows who are all currently active on Facebook. It is one of the best communication tools which has plenty of features in it. The Dark mode is one such feature.
How to Enable Dark Mode on Facebook Messenger?
To turn on the dark mode, you have to update your messenger to the latest version. Follow the steps below to enable dark mode on your Facebook messenger.
Note: This method is applicable to both Android and iOS (iPhone/iPad).
(1) Open the Facebook Messenger app on your Android or iOS Smartphones.
(2) If you have messenger login, then login with your username or password. If you have logged in on your Facebook account, then you can use Facebook login to sign-in on the messenger app.
(5) The chat page is the home page of your messenger. Click on the profile icon on the top of the screen.


(4) You will find the dark mode option on this page. Click on the "Toggle" button to turn on the dark mode.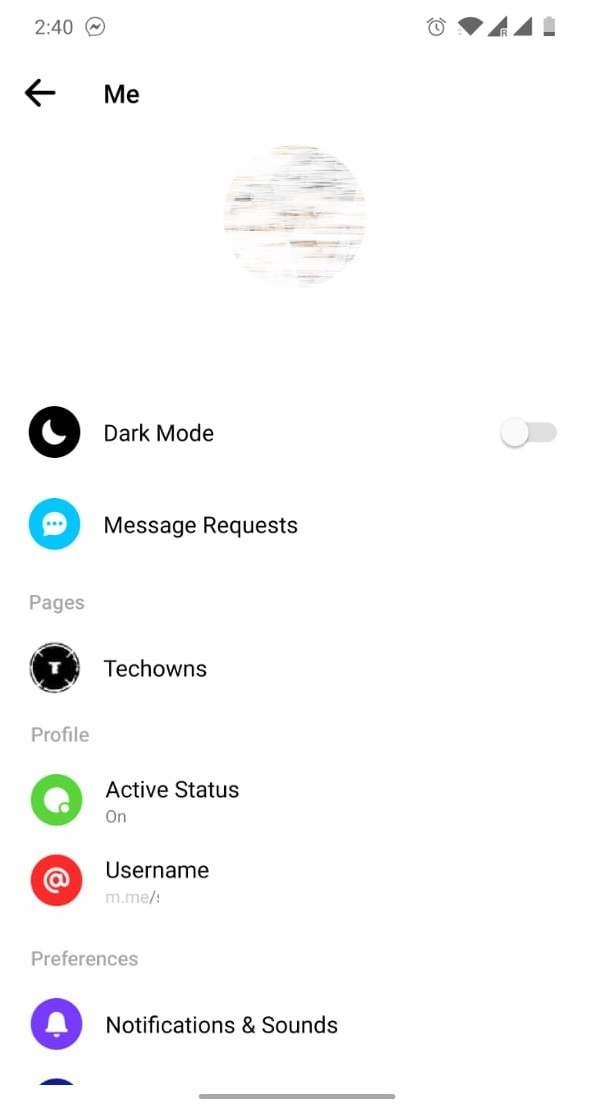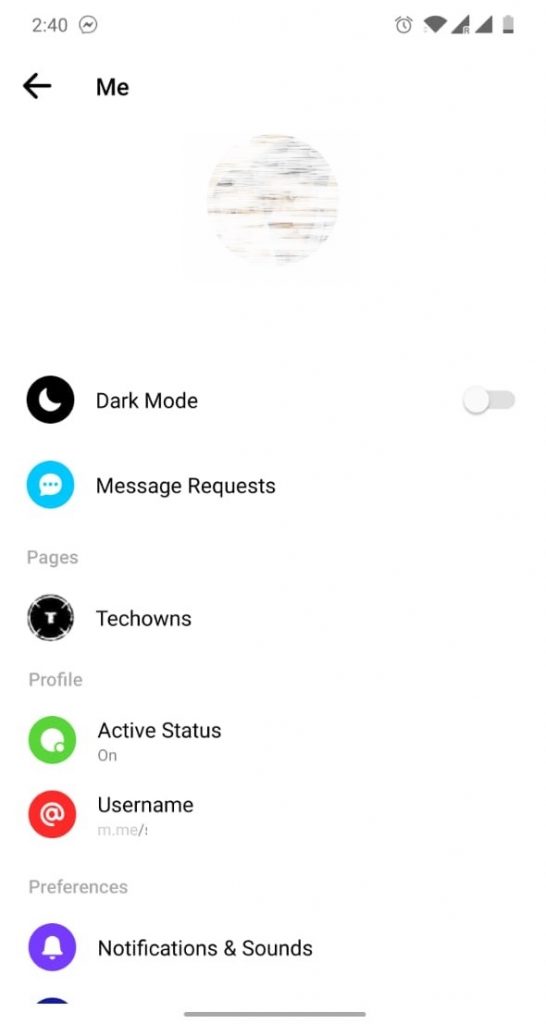 The dark mode will be turned on on your Messenger app.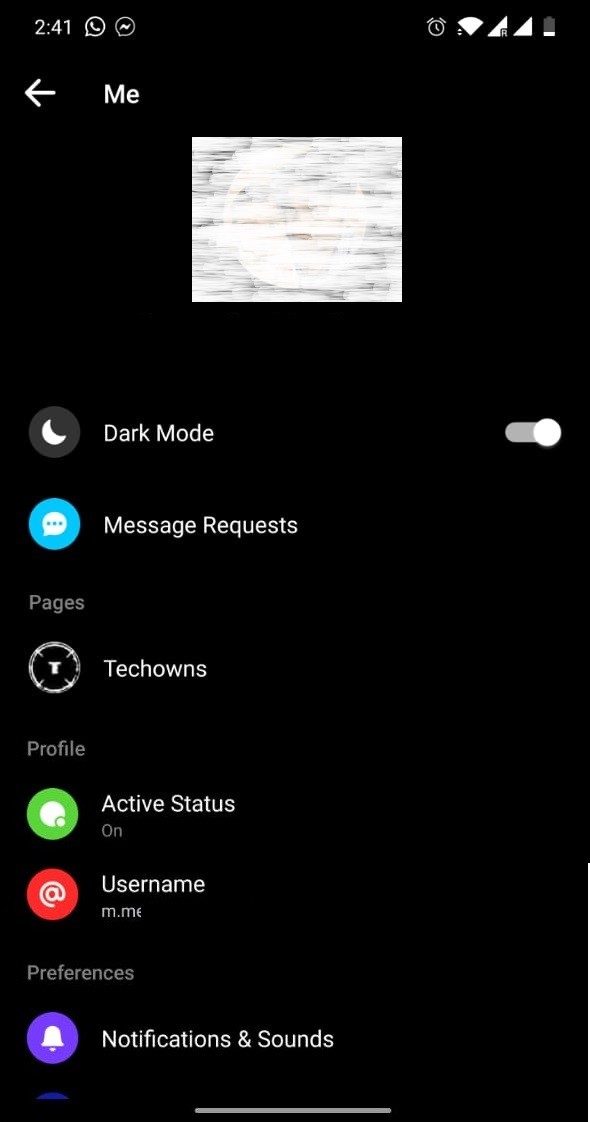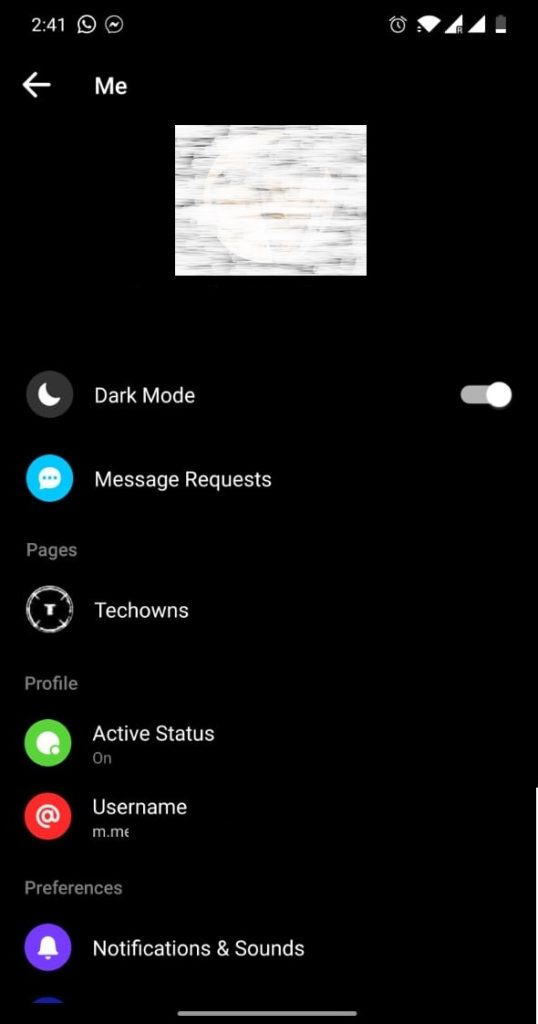 Note: If you want to disable or turn off dark mode, go back to your profile settings and tap the dark mode toggle button again.
You can also enable dark mode on iPhone to enjoy complete phone on dark mode.
Our Opinion
By following the above method, you can enable dark mode on your Facebook Messenger. With dark mode on your messenger, you can protect your eyes from strain. If you are using messenger for the long term, you can enable dark mode to save battery life.
If you have queries or feedback, tell us about it in the comment section. Stay tuned with us on Twitter and Facebook page for more updates.