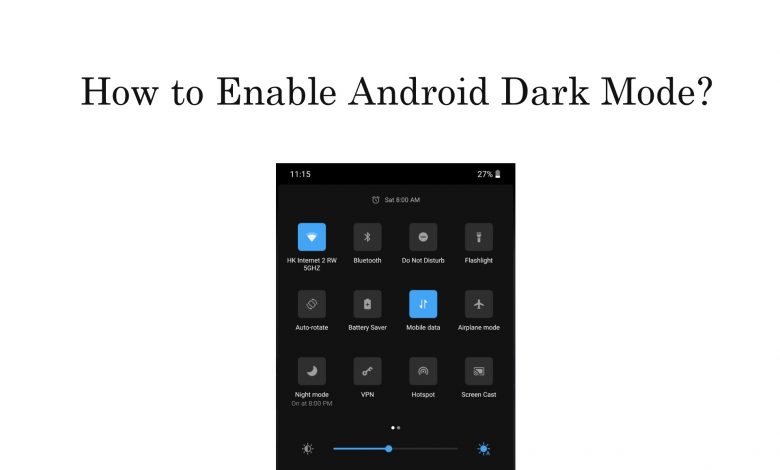 Android device is the most used smartphone operating system. All of us rely on the handhelds for every other online need with the growth of the internet. Android device has lots of useful features and supports customization. You will find no issues while using the Android device in a bright environment. However, it isn't the case if you are using during low light or at night. The blue light emitted by the Android device will likely bring you eye problems. This will lead to eye irritation, insomnia, confusing brain, and more such problems. Hence came the dark mode as rescue and enabling it will prevent your eyes from getting strained. In addition to this, Android Dark Mode will save your device battery.
As of now, Play Store has only a few apps with dark mode option built-in. However, the latest Android OS features dark mode by default. All you need is to enable Dark Mode. If you want to know how to enable it, then this article is for you.
How to Enable Dark Mode on Android?
If you have Android 10 or above, then you can enable dark mode. Get into the section to know more. Don't have Android 10? then skip to the next subheading.
(1) To begin with, open Android Settings app.
(2) Select the Display option.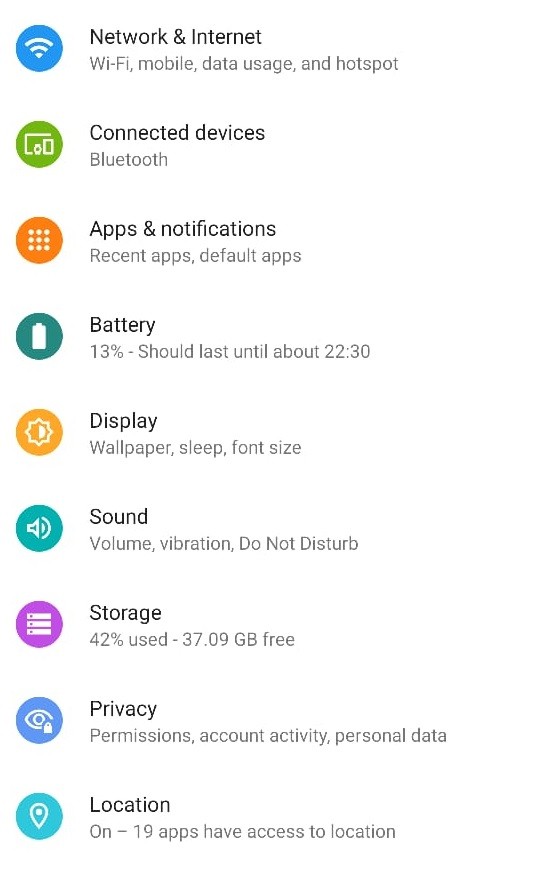 (3) Tap on the toggle to enable Dark theme.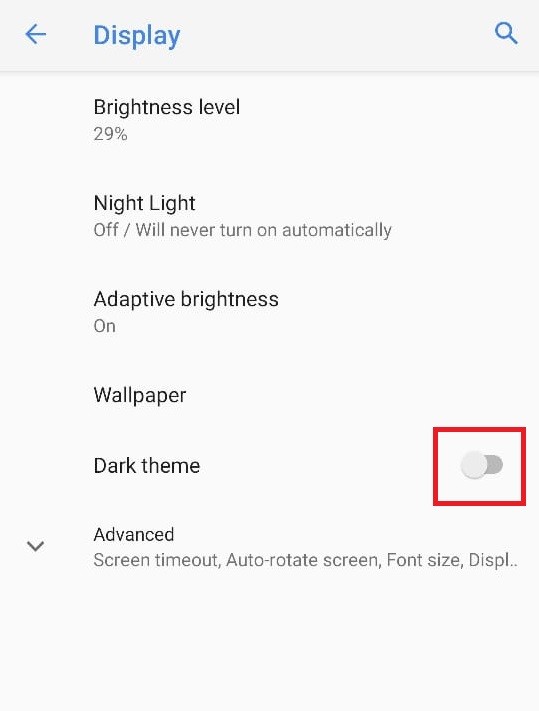 Note: This method varies depending on the phone model. But most the phone follow the above method. If you are not sure about where to find the dark mode settings, then search it in the settings menu.
Try This Way!
(1) Pull down the notification bar on Android device.
(2) Click on the Pen icon available at the bottom of the drawer.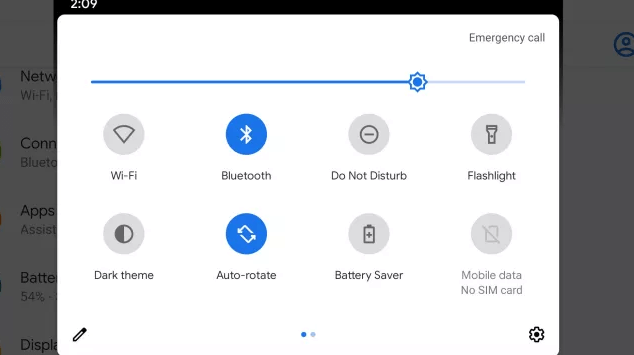 (3) When you get a list of icons, you can add it to the tile. Just hold and drag the Dark Theme icon to the main line up. Drop it near the top of the grid.
(4) Now, Dark Theme will be available on the notification bar.
Note: Every time, you can pull down the notification bar to enable Dark Mode on Android device.
If you have Android 9 Pie, then you can enable Dark settings. Here is how.
(1) Go to Android Settings and select Display.
(2) Choose the Advanced option.
(3) Look for Device theme and click to activate Dark Setting.
How to Install Dark Mode on Android below Android Pie?
If your Android device doesn't support dark mode by default or isn't available on System Settings, then it is a good deal to install the Dark Mode app from Play Store.
(1) Open Play Store from the apps section of your Android device.
(2) Use the search bar to look for Dark Mode app.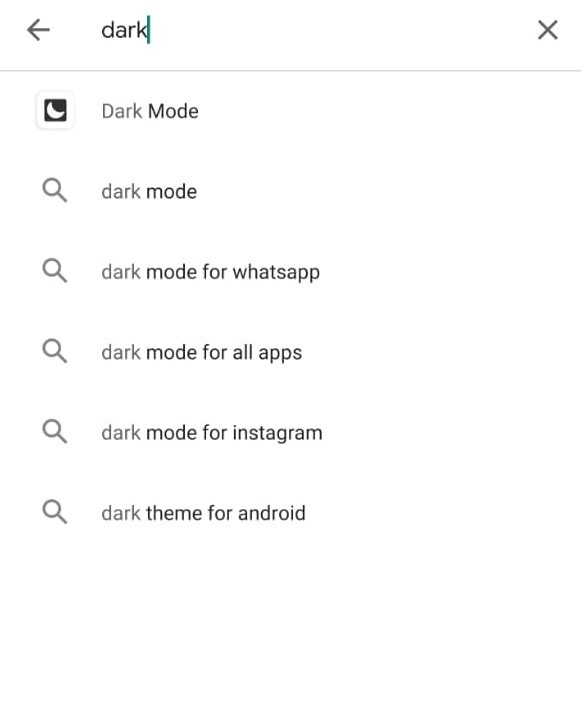 (3) Select the same from the suggestions list.
(4) Click on the Install button to start downloading it.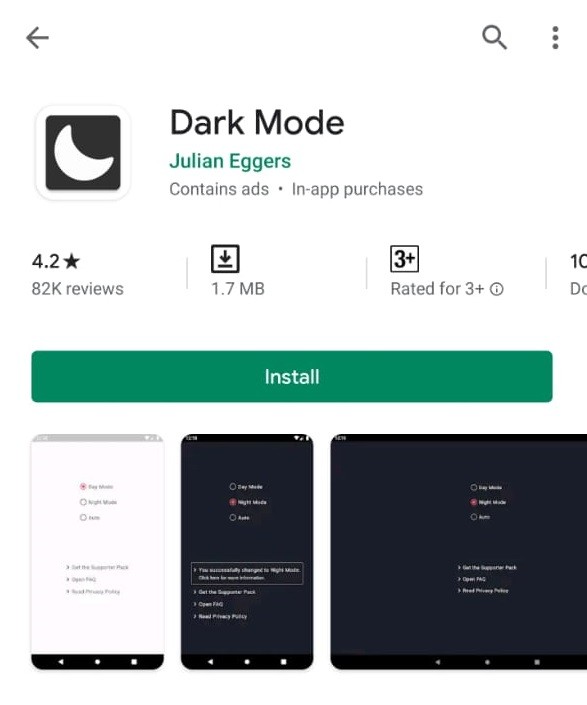 (5) When prompted, press the Accept button.
(6) Finally, hit the Open button to launch it and enable dark theme.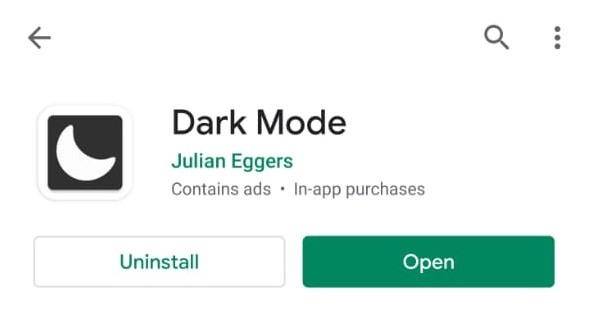 Other Apps to Get Dark Mode on Android includes,
Blue Light Filter
Night Mode
Night Screen
Darker and more.
Dark Mode Supported Android Apps
Gmail
Google Assistant
Clock
Duo
Keep Notes
Photos
Play Store
Snapseed
YouTube
Telegram
Facebook Messenger
Google Drive
Opera
AccuWeather
Kindle
Edge
Shazam
Evernote
Pocket
Outlook
Reddit
That's all. Enabling Dark Mode on Android is simple and easy.
Have this article provided useful information? Let us know it from your comments. For more article updates, connect with us on Twitter and Facebook.
Was this article helpful?