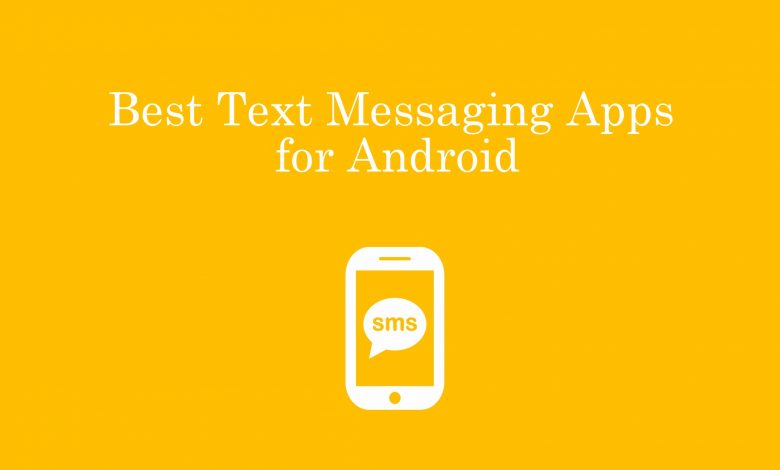 Messaging is the easiest way to connect with people all over the world. Sharing text messages is more fun and is a way convenient than a phone calls conversation. Like any other phones, the Android operating system also comes pre-installed with a messaging app. Not all the built-in apps let you share MMS like photos, videos, etc. Need not feel upset if you feel its basic features aren't enough. You can look for a feature-rich substitute to get involved in messaging anyone. There are hundreds of third-party messaging apps came into existence. But we have reviewed and given you the best messaging apps for Android here.
Best Messaging Apps for Android
Below are the best messaging apps for Android which will replace the existing default SMS apps.
Messages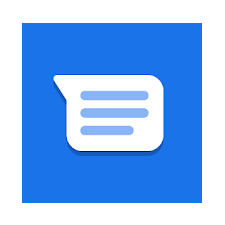 Google's Messages is one among the best messaging apps for the Android platform. In addition to SMS and MMS, it supports RCS chat with supported operators. It is a reliable tool to connect with anyone through text messages. Messages app has a clean and intuitive interface and supports instant notifications, smart replies and more. Using this tool, you can choose or take photos and videos from within the app and share it. It supports sharing audio, stickers, emoji, and location as messages.

Chomp SMS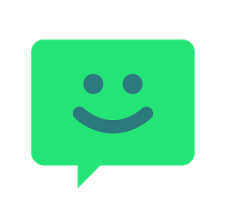 If you want an alternative to the stock SMS or MMS app on Android, then get Chomp SMS. It includes great features and is an ultra customizable messaging app. Chomp SMS includes some exceptional features like passcode lock, schedule SMS sender, blacklisting, quick reply popup, and more. It provides better MMS and group messaging, backing up, privacy options, etc. Chomp SMS customization feature includes changing screen colour, LED colour for notification, text size, wallpaper, etc.

License: Free & Offers In-App Purchase
Pulse SMS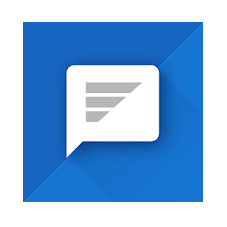 An interesting messaging app to try on Android is Pulse SMS. It is works fast and packed with loads of customization options. Pulse SMS on Android is free to use and it free from ad pop-ups. With cloud support, you can access messages from anywhere. It supports sharing all media files like photos, videos, GIFs, location, contacts, etc. Pulse SMS features a beautiful and intuitive interface with maximum features. It supports device integration and you can share SMS and MMS. Customize the colour, notifications, etc. Pulse SMS supports delayed sending, night mode, blacklist, smart replies, etc.

License: Free & Offers In-App Purchase
Textra SMS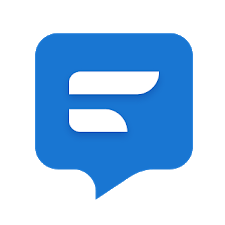 A super-fast text messaging app for Android includes Textra SMS. It is a feature-rich app that can be used as an alternative to the stock Android messaging app. The impressive features of Textra SMS app include schedule SMS and MMS, stop sending the message, bubble and app icon colours, dark, light and auto mode support, etc. Further, it supports quick to reply to SMS and MMS group messaging, blacklisting, message blocker, etc. It supports customizing preferred theme and bubble colour, notifications, signatures, etc.

License: Free & Offers In-App Purchase
YAATA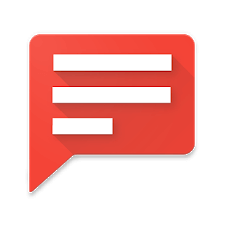 Get customized messaging in every other aspect with YAATA on Android phone. It lets you share SMS as well as MMS and you will never be limited with sharing anything. YAATA is powerful and is a reliable messaging service with a user-friendly interface. It supports group chats, converting SMS to MMS, archiving, send Delay, etc. at no cost. The premium features of YAATA on Android includes scheduling messages, night mode, blacklisting, and more. It will provide repeat reminds for the missed messages. YAATA is customizable and lets you set a notification, blink rate, LED colour, themes, etc.

License: Free & Offers In-App Purchase
QKSMS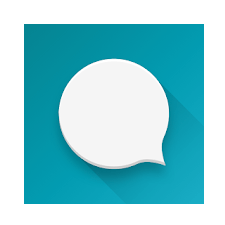 Get the most of messaging feature on Android device with QKSMS app. It is one of the best messaging apps for Android to replace the built-in messaging app. Focus on messaging as the interface of this app is simple, intuitive, and clutter-free. It is open-source and works even on dual SIM or multi-SIM phones. The customization option works on colours, contact notifications, etc. QKSMS supports sharing MMS, photos, stickers, and more. It supports backing up and restoring messages, block conversations, and managing blacklists.

License: Free & Offers In-App Purchase
Mood Messenger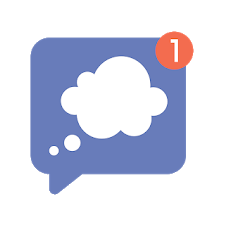 You can choose Mood Messenger as the best alternative to the default messenger app on Android. It is a simple, effective and smooth tool with lots of customization option. Mood Messenger is just more than a standard messaging app. Because it supports sharing SMS, MMS, emoji, themes, and more. Its other features include spam message filtering, blacklisting, dark mode, and more. Mood Messenger on Android support backing up, restoring, SMS encryption, typing indicator, group conversation, and more. It works on dual SIM mobile and blocks spam, schedule messages, delay sending, etc.

License: Free & Offers In-App Purchase
Handcent Next SMS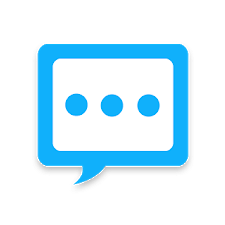 One of the best messaging app to use instead of stock messenger on Android is Handcent Next SMS. It has lots of handy features and thus communicating with others is easier than ever. Handcent Next SMS supports group text messaging and MMS. It supports ultimate customization and you can change bubble style, fonts, LED colour, pattern, and more. Supports sharing full-size MMS using MMS plus and thereby save the multimedia file on a cloud server. It lets you reply to messages quickly even on the lock screen. Handcent Next SMS is totally encrypted and can be accessed with passcode only. It supports backing up and restoring all MMS and SMS.

License: Free & Offers In-App Purchase
Signal Private Messenger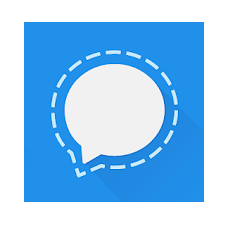 Connect with anyone instantly from an Android phone using Signal Private Messenger. It supports sharing high fidelity messages, makes video and voice calls, and more. Messages shared over Signal Private Messenger will be delivered quickly and reliably. It is highly optimized and works with your existing phone number. You can send disappearing messages, texts, audio, video, GIFs, and any other file type. With Signal Private Messenger on Android, you can focus on things that matter to you. It supports dark themes, built-in image editing, and more.

Techowns Tip: If you looking for Best Chat Apps for Android, click this link.
Our Opinion
Play Store has infinite messaging apps. However, we have covered only the best of all to make your conversation better. All of the messaging apps include great features. Not everyone looks for the same features in the messaging app and thus is hard for us to tell one among the 10. Just pick the one which impressed you the most.
Have we convinced your quest for the best messaging app for Android? Share us your comment. Get instant article updates from our Facebook and Twitter page.
Was this article helpful?