Connecting with someone you love from your Android wouldn't be possible without the right chat apps. They are seen as the replacement of the oldest means of messaging like SMS and MMS. Chat apps let you share unlimited text messages for free while messages sent through the classic messaging apps cost you. Just with the internet connection, you can stay in touch with anyone across the world through voice and video calls. While there are hundreds of such apps available, we help you choose from the top best feature-rich chat apps for your Android phone & tablet.
Best Chat Apps for Android
After testing different chat apps, we have the list of free Android chat apps that include social chat apps, apps to chat with strangers, apps that let you chat without a phone number and with more other features.
WhatsApp Messenger
Undoubtedly, WhatsApp Messenger is the #1 social messenger app preferred by a countless number of people across the world. It uses your phone number and internet connection to connect with other WhatsApp users. WhatsApp on Android is a reliable chat app and you can share your on-the-go life moments as a story that disappears after 24 hours.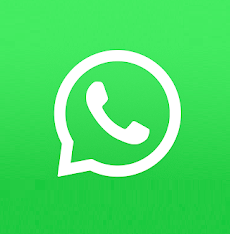 Salient Features of WhatsApp Messenger:
Free forever and no username or pin required
Sharing unlimited text messages
Make voice or video calls at high-quality
Chat with a group of people over messages and calls
Share media files like photo, videos, music, and file
Messages are end-to-end encrypted
It lets you share location as a message
Multi-platform app with web version support
Telegram
Android users can access a pure instant messaging app called Telegram. It is one of the fastest and secured chat app to connect with people. Telegram on Android is entirely cloud-based and keeps you sync across all the devices. It is the best app to connect with anyone even in remote locations.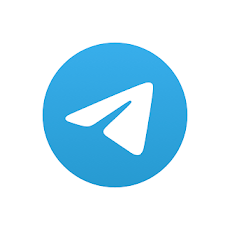 Salient Features of Telegram are:
Uses a unique distributed network of data centers to connect people
Share media files without any limitation with the size and type
Lets you chat in groups with up to 200000 members all at once
Send self-destructive messages with a timer that disappears automatically
Share larger files, documents, & videos one-on-one or to the group
It has no ads, no subscription fees, and is free forever.
Encrypted with AES, RSA and Diffie Hellman security key exchange
Cross-platform support with web version
Snapchat
Sharing your moments with anyone is made easy with Snapchat on Android. With unique chat features, it is rated as one of the best chat apps for Android device. The users need to capture photo or video and send as snap. Snapchat is all about sharing snaps that self destruct by default once it is read.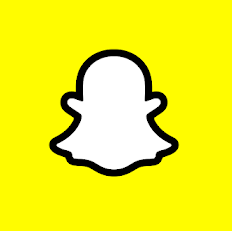 Salient Features of Snapchat are:
Apply lens and filters that are added every day to your photos
Users can create your own filters and add them to the photo or video
Stay connected with anyone with the live messaging feature
Supports video chat with up to 16 friends all at once
Use Friendmojis to share it exclusively with your friends
Create stories, edit them and share it to the world or save them to Camera Roll
Discover live Stories from the community and share yours to the world
Watch original shows, breaking news, community stories, and more
Skype
If you frequently chat with friends or family over a video call, then get Skype on an Android device. It is the choice of millions of users to connect with anyone and chat over face-to-face. With Skype, users can not only talk but also indulge in chatting and collaborating with people. It is the top-rated video chat app to communicate with anyone.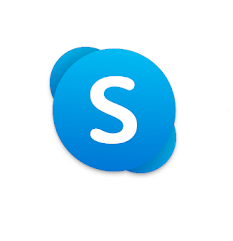 Salient Features of Skype:
Set up conference video calls with up to 24 friends all at once in the HD quality for free
Use Voice call feature if you feel shy about chatting over video call
Choose Giphy or emoticons to liven up your conversation
Share instant messages, photos, videos as a message using Skype app
Call to non-Skype users from across the world at a reliably low calling rates
LINE
Yet another best chat app for Android includes LINE. It is a widely preferred choice from around the globe with its impressive feature list. LINE on Android lets you indulge in chatting with anyone with unlimited free messages and calls. It supports both one-on-one and group chat.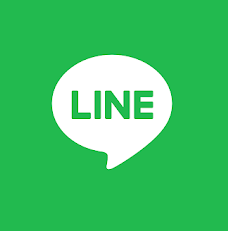 Salient Features of LINE includes:
Share what you feel exactly with 10000's of stickers and emoticons
Create polls, avoid lengthy discussions and make a decision instantly
With LINE OUT, make calls to non-LINE users at affordable call rates
Share your daily moments as a message, photos or video in Timeline
With official LINE accounts, stay up-to-date about brands and celebrities
Store your personal data in Keep and share them with friends easily
Use face filters and effects to make your chat better
Get the latest news about current events, sports, entertainment, etc.
Messenger
Facebook's Messenger is one of the best chat apps for the Android platform. It lets the users chat over messages without sharing your phone numbers. You can use it even to communicate over video and voice calls for free. Messenger will let you stay together almost from anywhere to anyone.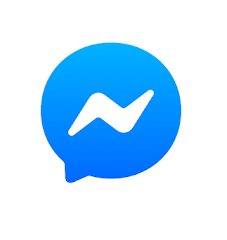 Salient Features of Messenger includes:
Use Messenger Camera, capture your moments, add filters, and share it
With polls, you can make plans, split bills, share location, and more
Express yourself with stickers, GIF's, emojis on your chat
Record an audio message and share it with anyone instantly
Share your moments as stories and keep up with friends anytime
Discover in-games, challenge friends, and climb leader board
Share money securely via PayPal or debit card from selected countries
Viber
Viber Messenger is a simple yet powerful chat app for Android device. It is all about free and secured calling and messaging features. You can use Viber to keep your conversations going on from anywhere in the world. Viber is just more than messaging as it has endless chat features. Pin messages to stay at the top of your group screen. Viber on Android supports replying to a specific message in the group.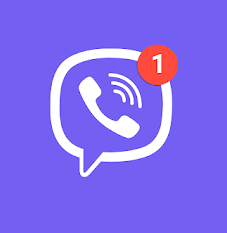 Salient Features of Viber includes:
It is completely free and works with WiFi or internet connection
Make high-quality audio as well as video calls to chat with anyone
With Viber Out, you can call landlines and non-Viber users at low calling rates
Communicate playfully and expressively with stickers and GIFs
Share music, videos, and lots more as chat extensions in your chat
Delete those messages even if it is read by the recipient.
Send self-destructive secret chats and let it delete once it is read
Viber is end-to-end encrypted and your data remains safe from third-party
WeChat
Get to communicate in an all-new way using WeChat messenger. It is the best chat app on the Android device to chat over instant messages and calls. With WeChat on Android, you will stay connected with your friends and family irrespective of the distance and time. All it requires is a phone number and internet connection.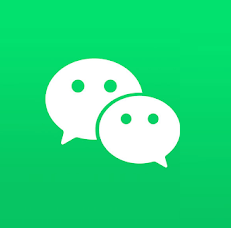 Salient Features of WeChat are:
You can message, share photos, voice, video, real-time location, and contacts
Supports group chat with up to 500 participants in a single group
Make high-quality group video calls in WeChat with up to 9 people
Use WeChat OUT to call anyone across the world at low calling rates
Choose from unique and custom stickers and Selfie sticker feature
Follow tons of official accounts to stay up-to-date with original contents and news
Play Mini-Games and Tencent games to compete with friends
Kik
One of the never miss chat app on Android device is Kik. It lets you not only connect with your existing friends but also helps you make new friends. If you want to connect and communicate with someone new, then Kik messenger is all you need.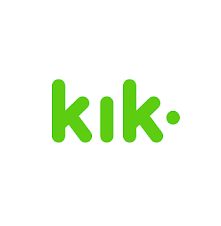 Salient features of Kik:
Kik is all about username and you don't require your phone number
Share instance messages with your contacts and other Kik users
You can start or join a group to chat about the interesting things
Choose pictures, emojis, GIF, etc, to express what you feel exactly
Meet new friends on Kik who shares similar interests as like you
The integrated web browser will help you open hyperlink without leaving the app
Tango
If you want to stay connected with people all over the world, then select Tango on Android. It is a live video broadcasting app to stay in touch with anyone using Tango on their device. Tango is the instant messaging app with lots of other features required to stay in touch with others.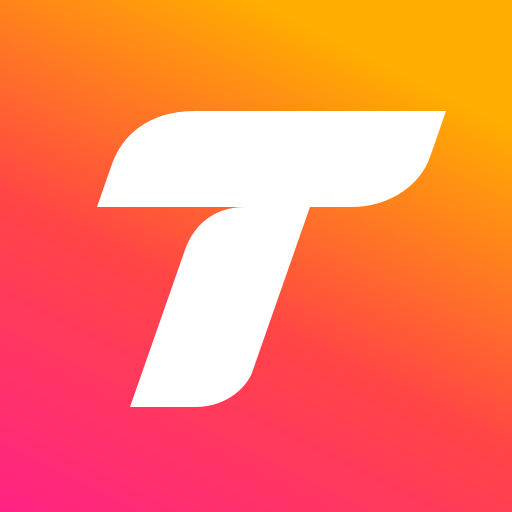 Salient Features of Tango are:
Broadcast your life as a video on Tango and make money
Share live contents and start an instant communication
Become a real-time broadcaster by starting a live streaming
You can play, share, and engage with fans directly
Tango users provide gifts and it can be redeemed for real cash
It is a platform to showcase your talent and thereby connect with the world
Tango supports playing games, listening to music, using filters and GIF's
Endnote
If you don't have any of the best chat apps what we have for you, then you are definitely missing out the real fun. Choose your favourite chat app that listed above to connect with anyone you love at any time right from your Android device.
Has our list included your favourite chat app? Let us know what you think in the comments. Follow us on Twitter and Facebook to know about the latest updates.
Was this article helpful?