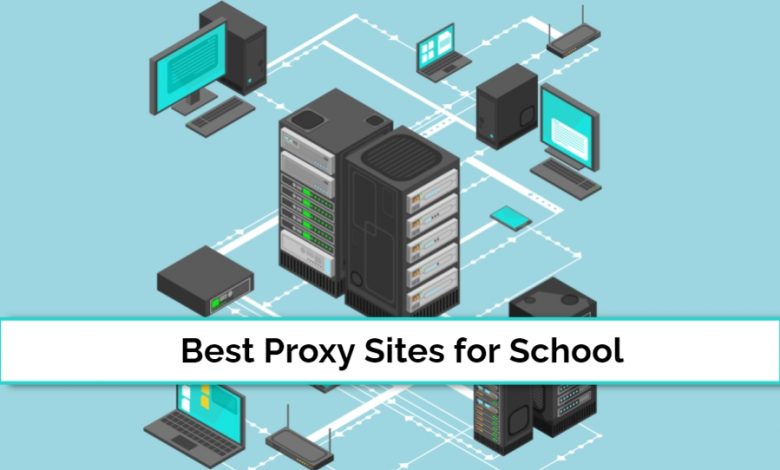 Proxy sites help users to maintain online anonymity and allow them to access blocked websites. In schools and colleges, a lot of research paper websites and journals will be blocked to avoid plagiarism. But what if you want to refer to an important research paper that is blocked by your school? In that case, you need to use the proxy sites on School WiFi to unblock the websites. These proxy sites will mask the existing IP address on Windows PC or smartphones. Let's discuss the best proxy sites for school.
How Does Proxy Site Work?
When the user visits any URL using a proxy site, it automatically randomizes the IP address by masking the existing IP address. By using the randomly generated IP address, the access request will be forwarded to the server and receive the information from the target. Now, users can remotely connect to the website through the network (masked IP) and access the URL anonymously.
List of Best Proxy Sites for School
The users have a lot of choices when it comes to choosing a proxy site for school. Here are some of the proxy sites available and the most dependable so far.
Smartproxy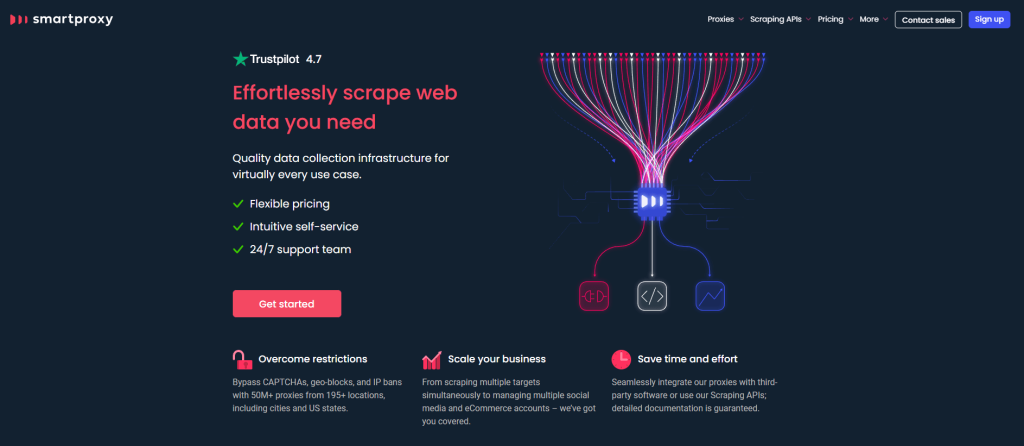 Smartproxy stands first in delivering the best proxy web service. It has server locations in 195+ countries to easily bypass the geo-restrictions. The quick response time of Smartproxy makes browsing much easier without any lag. The stability in the connection provides interruption-free browser access. It has a Chrome Browser extension and Firefox Add-on support.
Pricing:
$40/month – Residential plans
$38.5/month – Mobile plans
$23.1/month – Datacenter plans
$5.77/month – Dedicated DC plans
IPRoyal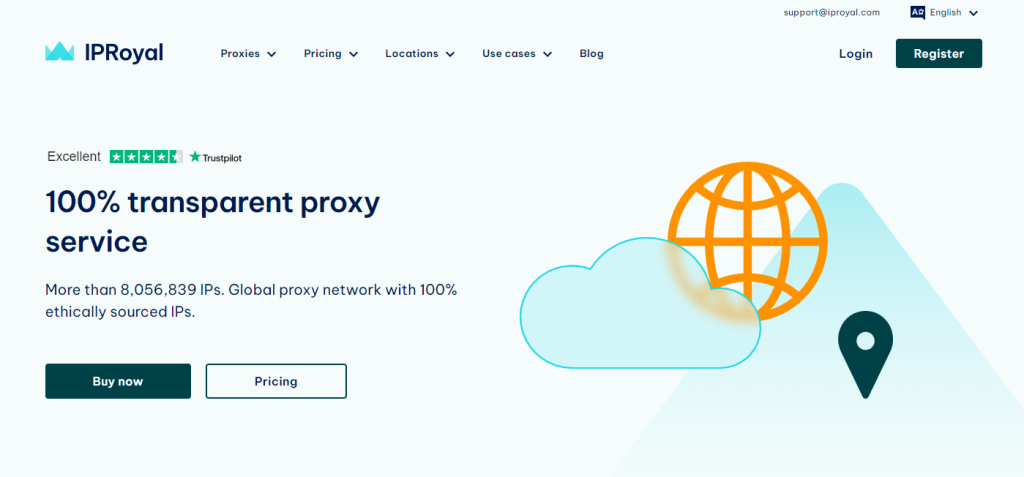 IPRoyal is the go-to proxy site for accessing any type of site. The user can choose the server location from anywhere in the world since it offers servers in 195+ countries. It improves your search efficiency through high-speed connectivity and ad removal on websites. The IPRoyal provides stealth protection to user data and eliminates the possibility of data breaches. You can get unlimited bandwidth along with 99% uptime.
Pricing:
From $1.75/GB – Residential Proxies
From $2.40/proxy – Static Residential Proxies
From $1.39/proxy – Datacenter Proxies
From $1.00/proxy – Sneaker Proxies
From $81/month – Mobile Proxies
Free Proxy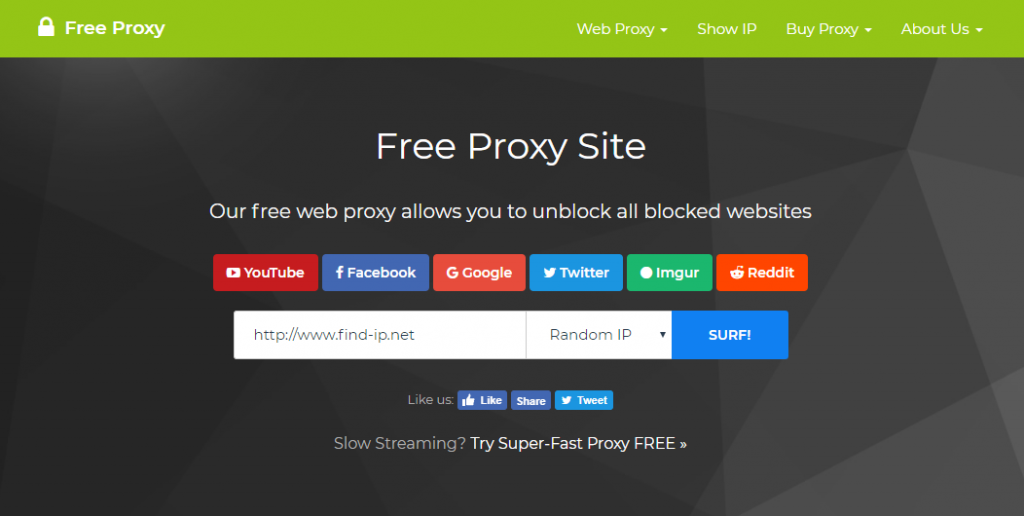 The Free Proxy offers a greater speed and user experience while the users access the web pages or URLs blocked in schools. It maintains the users' privacy by masking the real IP address and location. Hidden proxy encrypts the websites' URLs and the contents of the targeted websites to ensure security from hackers trying to steal users' information.
Pricing: Free
New IP Now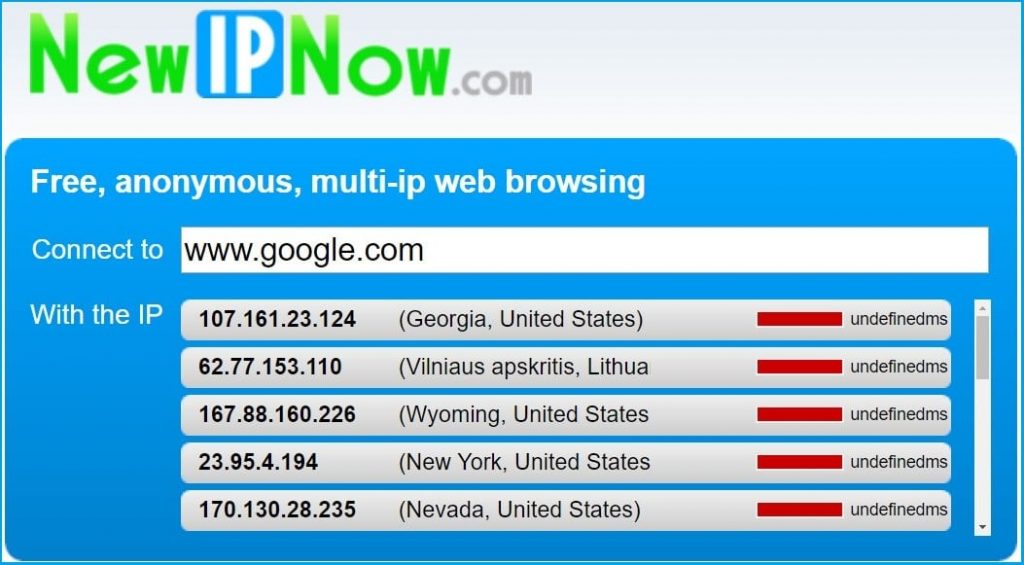 The New IP Now proxy site protects the online identity and provides diverse locations for the users browsing activity. It helps by securing the browsing history with URL encryption and allows the user to browse with a newly generated IP address as a part of the multi-browsing services. It also gives the users a seamless experience while utilizing the proxy sites.
Pricing:
$8.80/month – 10 private proxies
$22/month – 25 private proxies
$44/month – 50 private proxies
$88/month – 100 private proxies
Proxify
Proxify is a prominent proxy site for school students that work by masking the real IP address and allowing the user to browse anonymously. It allows users to browse from any convenient location and appears from over 1300 locations. This proxy ensures encrypting data and protects the user's information by using the unique proxy system.
Pricing:
Proxify Pro – Pricing will vary depending on the number of users.
SwitchProxy – Pricing will vary depending on the number of HTTP requests.
Proxy Site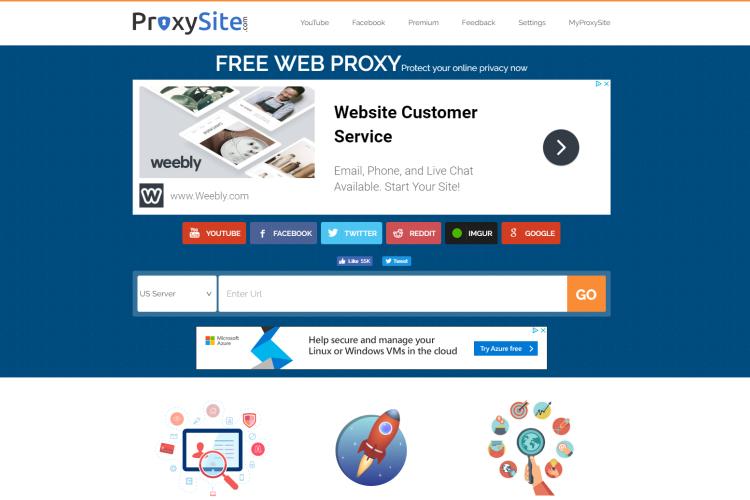 The Proxy Site is another popular web proxy site that protects online privacy and provides maximum speed and security. The user can browse web pages with Secure Socket Layer encryption and connect from different places. This proxy site is accessible worldwide, and the user can browse using this website from schools, colleges, or offices around the world. It is compatible and supports browsing movies, games, and music websites. It also supports popular social media platforms, including Facebook, Twitter, Pandora, Spotify, and YouTube.
Pricing:
Free – Limited features
One month – $9.99
One year – $71.88
CroxyProxy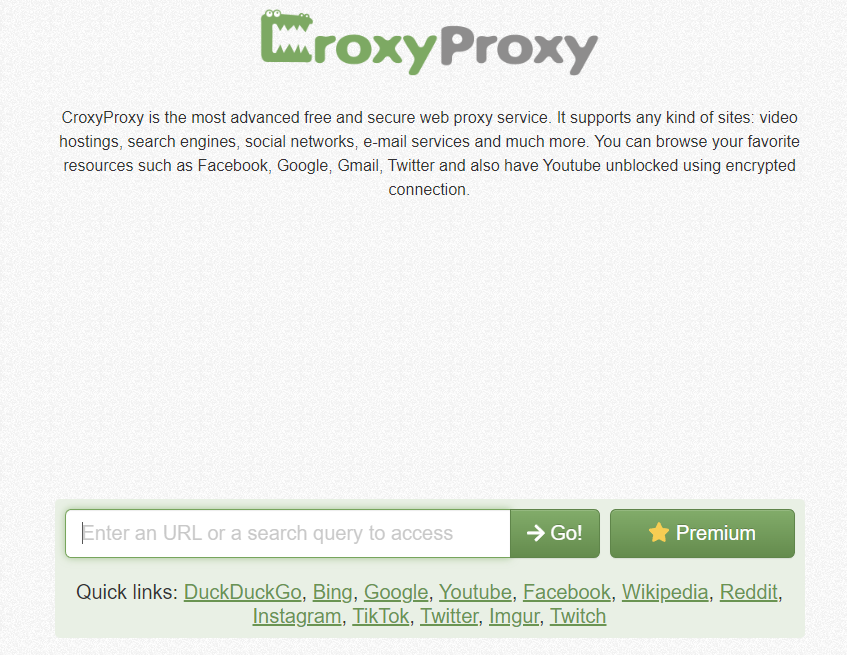 CroxyProxy is a free and advanced proxy site to unlock sites in your school or any other organization. The homepage includes a quick link to popular sites like Twitter, YouTube, Facebook, Instagram, TikTok, and many more. Since the connections are encrypted, your identity will remain hidden, and no one can track your info. Even though the free version is more than enough to unblock the basic sites, you can purchase the premium version to remove ads, pick fast servers, HD video playback, and a few more features.
Pricing:
Free – Limited features
One month – $3.50
ProxyBoost.net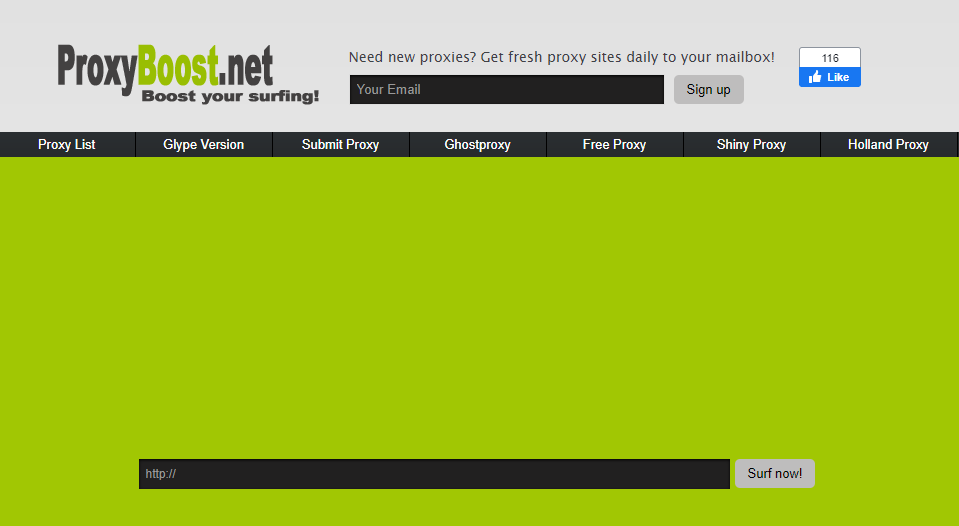 A lot of proxy sites will slow down the internet and load the webpage for a longer time. But, with ProxyBoost.net, you will experience only a minor lag in internet speed. Using ProxyBoost.net or American Proxy, you can access any restricted website with ease. As ProxyBoost.net is based in the US, it is one of the best proxy sites for US students.
Pricing: Free
HideMyAss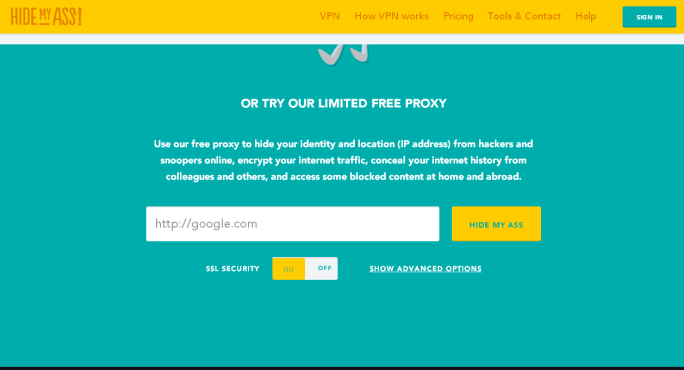 HideMyAss is a secured proxy site that helps students unblock various sites in school and also protects the device from hackers and snoopers. It is a secure tool that allows users to access websites at greater speed and is also compatible with all PC browsers. Basically, this proxy site hides the user's current location and makes all the websites accessible from any part of the world without any difference.
Pricing: Free
UnblockVideo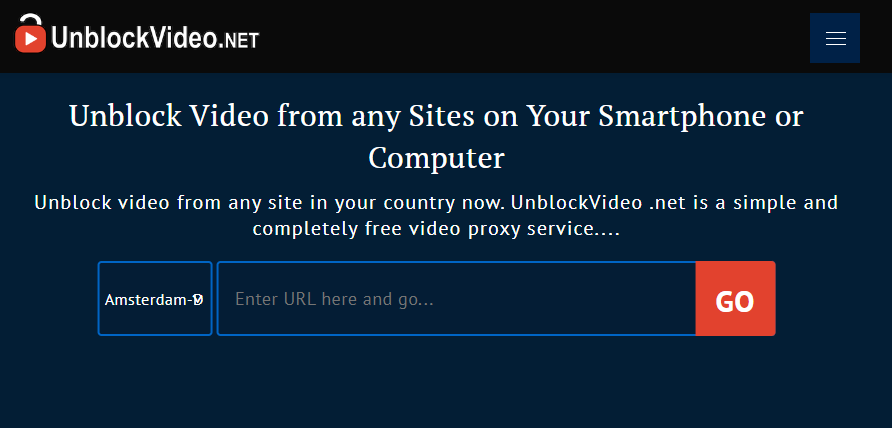 It is one of the dedicated proxy sites to unlock the video from a website on your school or college. You can choose the server between three places: Canada, Amsterdam, and Singapore. The only drawback with this service is that you can't use it for YouTube. But you can use it to unblock the video from Tumblr, Pluto TV, and many more.
You can also use this to access third-party streaming services without leaving personal information.
Pricing: Free
Kproxy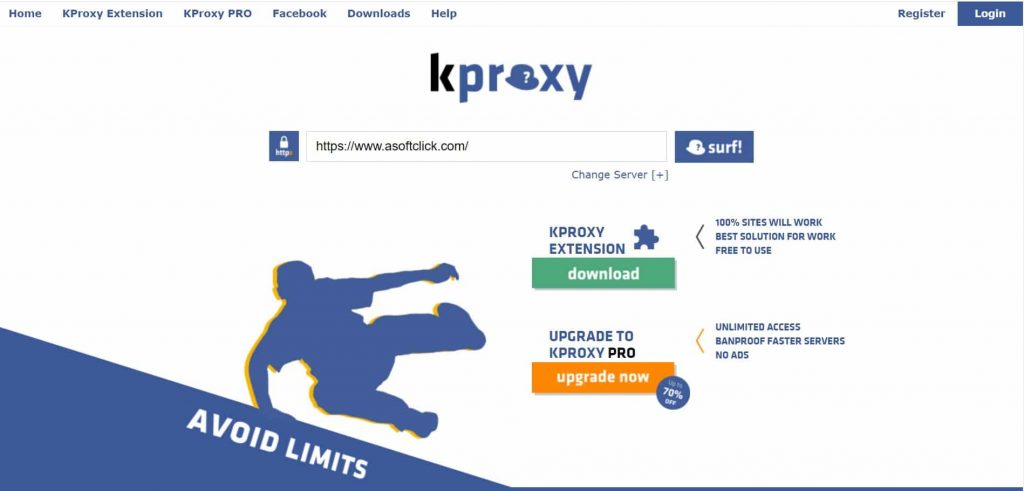 Kproxy is a free proxy service used to unblock websites blocked by the school authorities. It can bypass any sites with users from any location and helps in securing the network from public WiFi connections. It ensures safety for the users by protecting users' passwords, card details, or any other confidential information.
The best thing about Kproxy is that it offers a dedicated extension for PC browsers like Google Chrome, Microsoft Edge, and Mozilla Firefox.
Pricing:
Free – Limited features
Basic Plan (10 days) – $5.00
Premium Plan (30 days) – $10.00
VIP Plan (180 days) – $30.00
TurboHide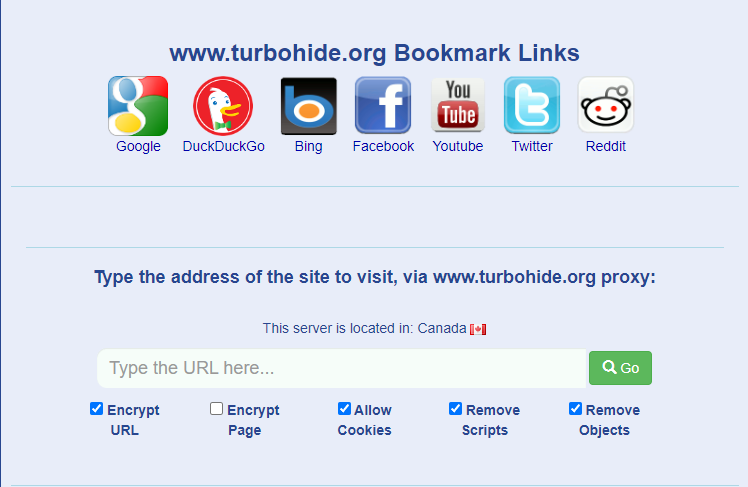 It is a perfect and simple Proxy Site to use in schools, colleges, workplaces, and anywhere. Your browsing data and personal information will remain hidden while visiting the blocked sites, and it has the ability to bypass all firewall restrictions. The home page has bookmark links for sites like Google, DuckDuckGo, Bing, Facebook, YouTube, Twitter, and Reddit.
Pricing: Free
SSL Unblocker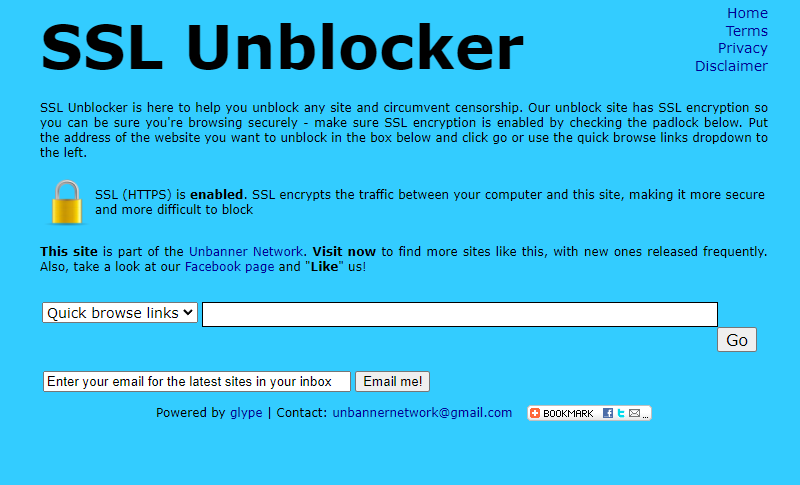 SSL Unblocker offers extreme privacy and security to users while browsing blocked sites. It also encrypts the data from the web page before transmitting it to the user's end. This proxy site ensures security from getting leaked by masking the user's existing IP address and location. It is one of the best options to overcome and unblock restricted web pages.
Pricing: Free
4everproxy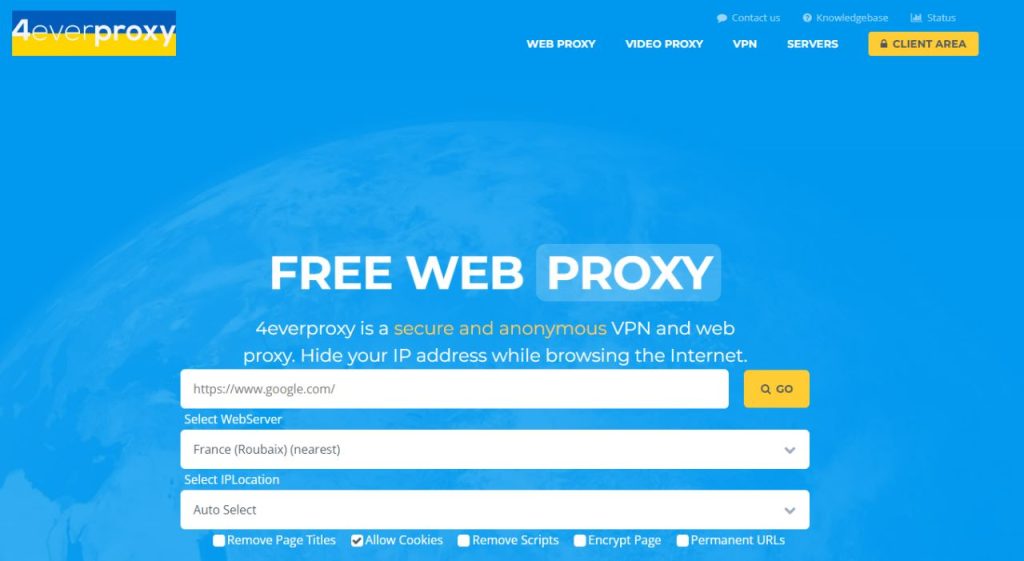 4everproxy is one of the most advanced proxy sites for school students. Here, you can choose the server and country to bypass geo-restrictions. The proxy site also offers built-in VPN support. If you want to search for a restricted video, you can use the dedicated Video Proxy platform. You can access the 4everproxy site on all web browsers.
Pricing:
Free – Limited features
One month (Basic) – $3.95
One month – $9.95
One year – $83.40
Two years – $47.40
DontFilter

The DontFilter is an anonymous web page unblocked that helps in protecting online privacy. By doing this, the users will be able to access any of the blocked websites by the school authorities or a region. This is the go-to option and is exclusively utilized by school students for completing research and project work.
Pricing: Free
Anonymouse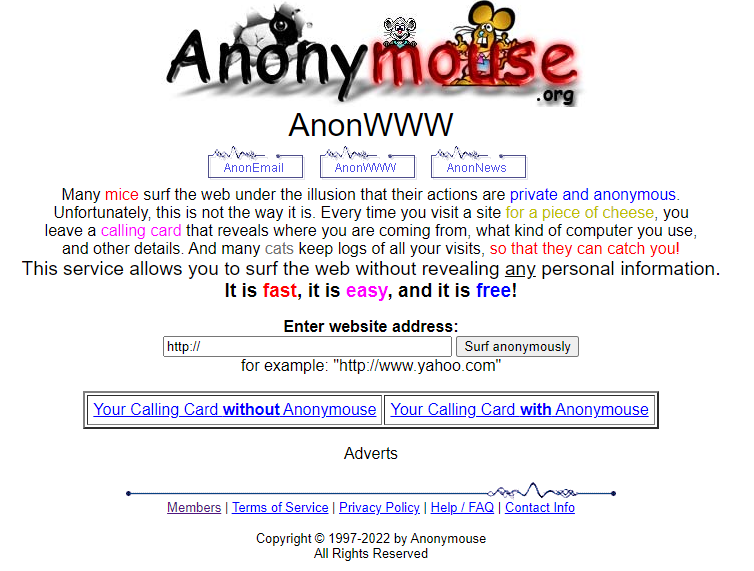 Anonymouse is yet another Proxy site that you can be used with or without a premium subscription. If you want to visit blocked websites at school without leaving any personal data, Anonymouse is the best proxy site. The premium version provides ad-free surfing along with fast servers. It also offers an interesting feature called AnonEmail. With this feature, you can send anonymous emails without using your personal email account.
Pricing:
1 Month – $6.00
6 months – $25.00
12 months – $38.00
FilterBypass

FilterBypass is a feature-rich proxy site that can be used for educational purposes. The proxy sites offer one server from both the UK and the USA. For quick navigation, the webpage offers built-in buttons for popular platforms like YouTube, Twitch, Reddit, Facebook, and more. They even have an official Twitter page to get the latest updates and news.
Pricing: Free
How to Unblock Websites at School
Here is the simple step-by-step process of unblocking websites at school using a proxy server. By doing this, the users will be able to access the sites blocked for usage by the school authorities.
Open the URL of the proxy site on the available browser and make sure to pick the best possible option from the list.
Now, the user can enter the blocked URL into the proxy site address bar.
Press the Enter key on the keyboard, and the users will be redirected to the webpage.
Finally, users will be able to access it anonymously.
Frequently Asked Questions
Is it legit to use proxies at school?
No, accessing any blocked sites by the authority would be illegal. So the students should get permission from the high authority in advance if needed for research purposes.
Was this article helpful?