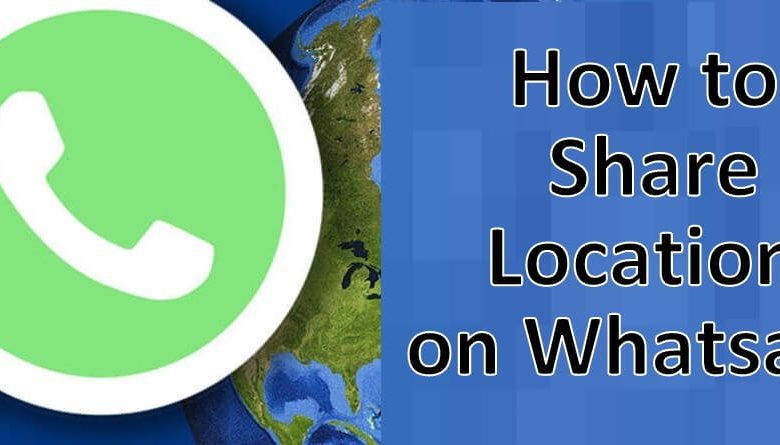 Whatsapp is a popular free messaging app that is available for both Android and iOS smartphones. It is the simplest of all apps as it can send and receive text messages in WiFi, 4G, 3G, 2G, and EDGE internet connection. Whatsapp is not only the text messaging tool, but you can also share photos, videos, documents, contacts, and location. Yes, you read that correct, you can share location in Whatsapp. You can share your location and also live location to your contact list or group. If you want to share the location, follow the below steps.
On October 17, 2017, Whatsapp rolled out its new feature that allows users to share the location with other people. With location sharing, you can share live location, your own location, and nearby popular location with others.
Whatsapp: Share Live Location
Share Live Location is used to share your location to tell your friend that you are in that location. Live Location can't be shared all the time, it has three timestamps for it. 15 mins, 1 hour, and 8 hours. The fascinating feature of Share Live Location is that it will change your location if you physically change your location. Once the time expires or click Stop Sharing, your live location will be ended. It is used for temporary purposes when you are travelling or when you need to tell your location to others.
Whatsapp: Send Your Current Location
Send Your Current Location sends your location at the time when you send it. Once you send this message, it will not track or update the location where you are. It is mainly used to tell your friends that you are in the location. This will be greatly helpful in situations like picking up your friend or to know the exact location for a meetup.
Whatsapp: Share Nearby Places
Share Nearby Places is a map-like feature that is available on Whatsapp. It is used to send a nearby popular location to your contact. This feature is used to find and share nearby popular locations.
The steps involved in sharing the location is the same for Android and iOS smartphones. The style of the icons may vary according to the devices.
Steps to Share Location on Whatsapp
Step 1: Open the Whatsapp app on your smartphone.
Step 2: Choose the person that you want to share your live location with.
Step 3: Click the Paperclip icon if it is Android smartphones, click the + icon if it is iOS smartphones.
Step 4: Tap on the Location option. On Android smartphones, the name with an icon appears. On iOS smartphones, the name only appears.
Step 5: Choose any of the three options. Share Live Location, Share Your Current Location, Share Nearby Places. If you choose to Share Your Current Location or Share Nearby Places, it will directly send a message to your contacts.
Step 6: If you choose to Share Live Location, you need to specify the timestamp and you may or may not give a caption to it. Click the Send button to send the location.
You can use Whatsapp on PC. For that, you need to connect your Whatsapp mobile to Whatsapp Web. After connecting, you can send, receive messages in PC, but can't share any location from your PC. Whatsapp has its own app for PC. But still, you can't share the location from a PC but you can view the shared location on a PC.
That's all about the sharing location in Whatsapp. So, the next time you need to share your location with your friends or colleague, do it easily as seen above.
Have any doubts, mention it in the comments below. For more related articles follow us on Facebook and Twitter for more updates.
Was this article helpful?