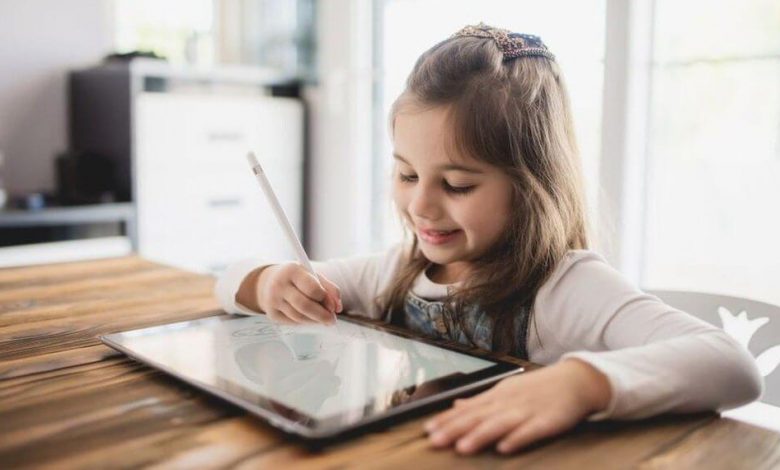 It is a wonder if you find children who don't use smart devices at the very early stage of their life. Technology and the internet aren't new to them in the current era. While the iPad is mostly used for educational and business purposes, it has also become an essential thing for the kids. They are more attracted towards it with a large number of apps available on the App Store. It is important for any parent to take utmost care when it comes to picking the right app for the kids (10-year-olds & below). Introduce them to the apps that are useful and interesting for your kid. Apps for kids are classified under different genres and we have listed the best iPad apps for Kids from different categories.
Techowns TIP: Best Educational Apps for iPad in 2020
Best iPad Apps for Kids
Our iPad app recommendation for kids are as follows.
Endless Alphabet
If you want your child to learn alphabet, then get Endless Alphabet on iPad. It has an interactive interface and kids will find nearly 100 words to learn and play. Endless Alphabet on iPad will help kids learn ABC's and build vocabulary skills. Words in this app features an interactive puzzle game with talking letters. Also, the words will have a short animation that illustrates the definition. Endless Alphabet is designed to work with your child's own pace. So, parents need not worry about highest scores, limits, stress and failures.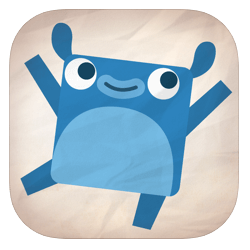 Alternative: Elmo Loves ABCs
Elmo Loves 123s
Let your kids explore and learn number with Elmo Loves 123s on iPad. This app is all about numbers in the form of songs, videos, coloring pages, and games. Kids can identify number, trace numbers, count objects, add and subtract, solve problems, etc. With Elmo Loves 123s app, kids can slide, swipe touch and trace sixty classic Sesame Street clips, sixty coloring pages, jigsaw puzzles, hide and seek, etc. The 123s tracker will let parents track what your 4-year-old child is learning.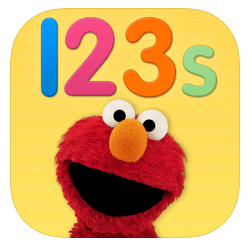 Alternative: Eddy's Number Party! HD
Tynker
Make your grown up kids involved with the coding on iPad with the Tynker app. It has step-by-step tutorials in which kids can learn coding. They can even learn coding via games and puzzles. Kids can use block coding to create games, math art, and more. Tynker app will help them learn program, Swift, and games. Kids can find treasure using loops, functions, conditional statements, and subroutines. By collecting candy, they can learn sequencing and pattern recognition.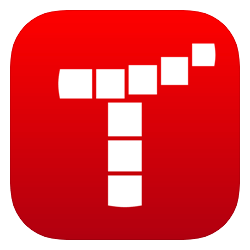 Cookie Monster's Challenge
A brain building game for kids to play from iPad is Cookie Monster's Challenge. It will challenge and engage children by letting them practice memory, focus, self control, problem solving, following directions, etc. In other words, Cookie Monster's Challenge on iPad is essential if you want your kids to be school readiness. There are about 10 mini games where each game will have an exciting challenge and gives an opportunity for the kids practice key skills in 12 levels.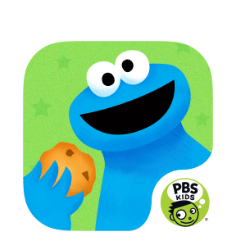 Alternative: Thinkrolls Space
Peekaboo Wild
Make your kids explore the world of wildlife with Peekaboo Wild on iPad. The interface of this app will have friendly animals and their babies. Kids have to tap on the habitat to find those animals that are hiding there. They can explore new regions, different animals that are excited to meet your kids. Your kids will love playing with animals on Peekaboo Wild app while learning about the cause and effect, names of the animals and their sounds. In the next level, children can guess animals with clues, spelling, and more.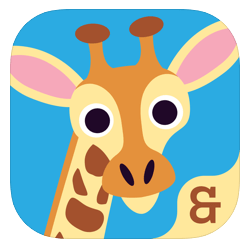 Alternative: Peek-a-Zoo
Techowns Tip: Top 10 Best iPad Apps for Toddlers in 2020
Think & Learn Code-a-pillar
With Think & Learn Code-a-pillar app on iPad, your kids will learn sequencing, problem solving and counting. Kids has to play maze and number games and thereby help Code-a-pillar to eat right number of leaves. It should meander through the obstacles by creating a path to reach his target with drag and drop command segments. By leveling up, kids has to unlock special coding segments and obstacles. Learning to solve problems is fun for kids with Think & Learn Code-a-pillar on iPad.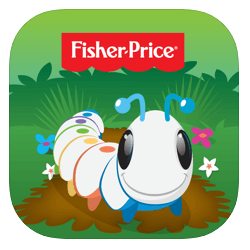 Alternative: Breathe, Think, Do with Sesame
Thinkrolls 2
If your kids love playing puzzle games, then get them Thinkrolls 2 on iPad. It has 270 levels of science filled mazes and kids have to navigate to 32 characters to get complex mazes. With this, kids will be introduced to new science concepts in addition to basic physics. Kids will gain confidence and master the game with the trail and error, navigating the twists, turns, and pitfalls. Thinkrolls 2 will let them experiment with acceleration, gravity, levitation, density, etc. It is the fun brain training game not only for the kids but for the whole family.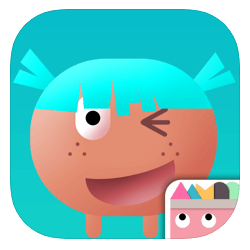 Alternative: Pettson's Inventions Deluxe
Zen Studio Meditation for kids
Get your kids involved in painting to help them focus and relax with Zen Studio meditation for kids. With this tool, kids will find the serenity via creation. Just a tap on screen will bring a new canvas and kids can pick a color to draw using their fingers. With the intuitive drawing tool, they can create endless number of artwork. So, they will get to know about shape, space, color, and symmetry. Every swipe on the Zen Studio will relax them with generative soothing music.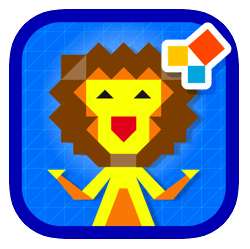 Alternative: Laugh & Learn Shapes & Colors
Little Fox Nursery Rhymes
Kids can sing along and make music fun on iPad with Little Fox Nursery Rhymes. It is a sing along songbook to feature 3 songs with more than 100 interactive elements. They can even sing their own song and record it by using different objects from the room. Little Fox Nursery Rhymes on iPad has included Karaoke mode and thus kids can sing along. It works without internet or WiFi connection.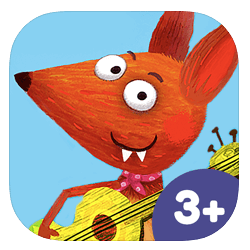 Alternative: Pango Musical March
Toca Nature
With Toca Nature on iPad, your kids will experience nature in the best form. It lets them shape nature and watch them develop. Similarly, they can plant trees to grow the forest and raise the mountain to view. Toca Nature will let children learn about the forest without actually going into it. While in the game play, they can collect mushrooms, nuts, berries, etc., to feed animals. They will get to know who eats what and discover more. Toca Nature has different landscapes and kids can walk through to become friends with a fox, new friends, and challenges.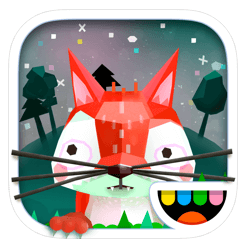 Alternative: Toco Life Town
To Sum Up
Our best iPad apps recommendations for the kids will let them excel in education, let them think smarter, play games, and do more. Choose anything that you feel your kids have to use on iPad from the list above and make them involved in productive things.
Are there any more best iPad apps for kids you have come across in 2019 or 2018. Share it in the comments. For more useful article updates, stay connected with our Twitter and Facebook page.
Was this article helpful?