Smartphones are no longer only for adults. With the development of toddler apps, it serves even for the kids. Make your toddler learn something interesting and introduce them to new things using the iPad. The best iPad apps for toddlers will let them indulge in fun learning activities. Toddler apps are not only engaging but they are educational as well. While there are uncountable number of apps available for the toddlers, it isn't that simple to pick the best one. But, need not worry as we have shortened the produce and let you deal with the top 10 best iPad apps for Toddlers. With the right amount of screen time, these Toddler apps will make your kids stay entertained.
Uses of Toddler Apps
Toddler apps are seen as the new-age learning tool and their usefulness are indeed higher in number.
It keeps the toddler's mind active and fresh.
They will stay productive and informative.
Toddlers will learn meaningful contents.
It will keep them socially interactive.
Parents can easily identify the toddler's interest.
Can a Toddlers Watch iPad Screen?
Yes. Toddlers can use the iPad to get informative knowledge. But this needs parents supervision and specific screen time. Without these limits, they will get into an addiction over time. Studies recommend that toddlers can spend up to an hour on digital learning. This will be helpful for them in early education as well as their personality improvement.
Best iPad Apps for Toddlers
Get any of the best Toddler apps on iPad from the below-given list.
1. Endless Numbers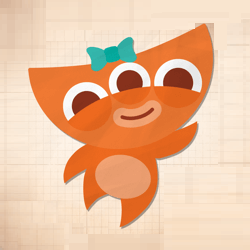 If you want your toddler to learn numbers, then Endless Numbers iPad app is all you need. This tool helps them learn and recognize the numbers, sequences, and numerical patterns in the form of adorable monsters. The animation on Endless Numbers app are easy and eye-friendly for kids. So, they will learn numbering, counting and quantity easily. Besides this, the interactive number puzzles will give them knowledge about the basic numbering.
License: Free & Premium
Price: Endless Numbers subscription starts from $6.99
Note: The developer of this app also has toddler apps related to alphabets, commonly used words, basic mathematics, etc.
2. Busy Shapes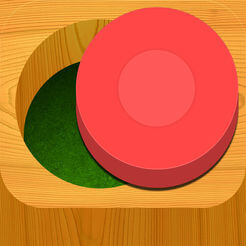 With Busy Shapes app on iPad, your toddler will learn just more than shapes. It is a reasoning skills app that will awake their intelligence and let them deal with the shapes in the form of simple puzzles. Busy Shapes has a real-time dashboard and you can monitor the progress of your toddler any time. One most important thing about Busy Shapes is that it has a digital exploratory playground that will keep your toddler engaged with different objects.
License: Premium.
Price: Busy Shapes cost $2.99.
3. Elmo Loves ABCs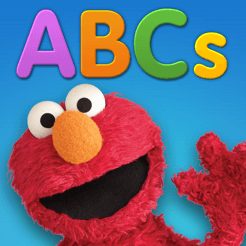 Keep your kids engaged and learn about alphabets with Elmo Loves ABCs iPad app. It has both fun and educational contents in the form of activities and videos. So, the toddler will be able to quickly learn not only the letters but also the letter sounds and words. Elmo Loves ABCs will give surprises if the toddler touches and traces a letter. Besides this, it offers more than 80 classic Sesame street clips, 75 coloring pages and 40 ways to play hide and seek.
License: Free & Premium
Price: Elmo Loves ABCs costs $4.99
4. Peek-a-Zoo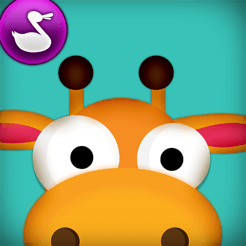 One of the best iPad apps for toddler includes Peek-a-Zoo. It is all about identifying the animals. The interactive interface of this education app will ask the kid to identify the animal that eats, dances, wags tails, etc. It is a great tool for the kids to learn about animal names like cat, dog, chicken, and more. In this way, the toddlers will not only find animal names, but will also know about their social emotions like smiling, crying, etc., actions like waving, winking, positions like upside down, backwards, and sounds.
License: Peek-a-Zoo is Free.
5. Farm123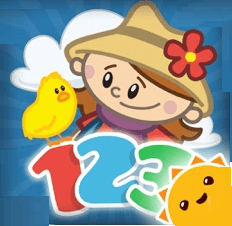 Learning to count is fun and easy with Farm123 toddler app on iPad. It is designed with toddlers and pre-preschoolers in mind. So, your child will learn numbers while still playing with the farm animals like giving them food, putting them in pen, chasing them, etc. So, they will eventually learn to help the farmer bringing up the animals. Farm123 app looks like a book and the toddlers can turn the pages. As they progress through games, they will be offered with stars. It is the best app if you want your kids to learn numbers in an interactive way.
License: Free & Premium
Price: Farm123 subscription costs $2.99
6. Pepi Bath 2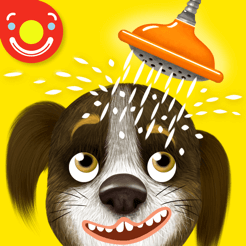 Make your toddlers and kids learn about the importance of personal hygiene with Pepi Bath 2 iPad app. It is a role-playing game that teaches kids about bathroom routines in a fun way. Also, they will learn to take off the cute little friends. There are about seven different scenes that cover different bathroom situations like at the sink, taking bath, dressing up, and more. There are four different characters involved in this fun learning app and the parents can play together with their kids.
License: Free & Premium
Price: Pepi Bath 2 costs $2.99
7. PBS KIDS Games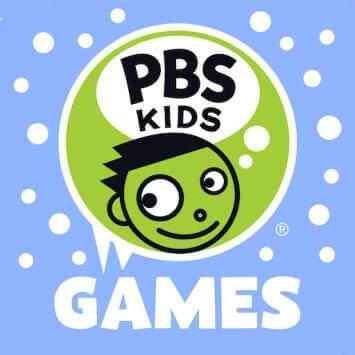 With PBS KIDS Games on iPad, your toddlers will be able to play educational games. They can play more than 100 free learning games with PBS KIDS characters. It is an all-in-one app to learn about math, science, reading, and more. The games in PBS KIDS Games app includes mazes, colouring, puzzles, dress-up, and more. The interface of this fun learning app is kids-friendly and they can play games anywhere.
8. Baby's Musical Hands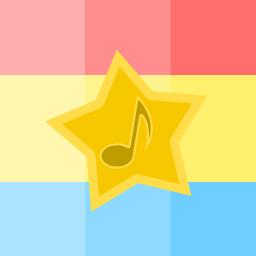 Introduce your toddler to music with Baby's Musical Hands iPad app. It is an award-winning musical toy app for the kids and toddlers to develop their own music. There are about six colors and six instruments that change as the toddler plays it. The user interface is designed to be really attractive and every time colourful stars will burst when they touch the screen using the fingers. Baby's Musical Hands supports multi-touch and is a new way for them to experience music.
License: Free & Premium
Price: Baby's Musical Hands costs $0.99
9. Toca Kitchen 2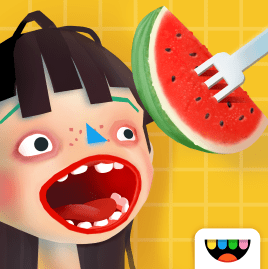 With Toca Kitchen 2 iPad app, your toddler will learn to make creative foods in a fun way. Not all the time kids need to be perfect and this app makes them relax by cooking foods as they want. By using this app, children can cook however they want. Toca Kitchen 2 will unleash their creativity by letting them come up with their own recipes and treating the guests. There are five different kitchen tools available and they can start preparing foods in a fun way. With the character reactions, they can add some ingredients to watch their reactions.
License: Free & Premium
Price: Toca Kitchen 2 costs about $3.99
10. Toonia Colorbook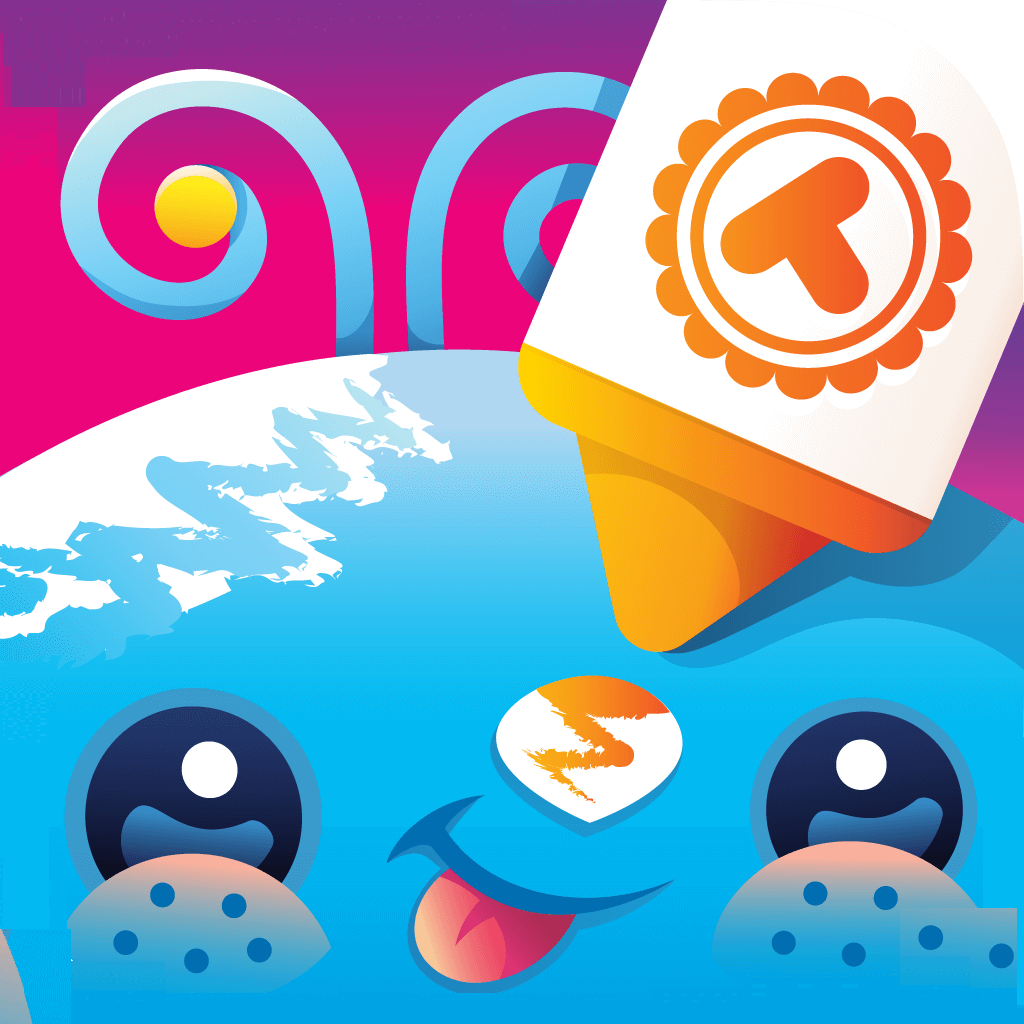 One of the best colouring app for iPad to boost your kids' creativity is Toonia Colorbook. It has more than 160 colouring pages with 20 different themes. The kids can use different colors to make them look beautiful. They can choose from more than 100 colors and patterns. Toonia Colorbook lets them color within the line or simply turn off the easy mode to color outside the line. With multi-touch support, it supports coloring together with friends. Besides this, the kids can recolor the pages for unlimited times.
License: Free & Premium
Price: Toonia Colorbook costs $1.99
Our Two Cents
Here comes the end. There are still many numbers of apps available for kids. However, the list of best toddler apps for iPad given here is based on our opinion. We haven't followed any order and so all the apps work the best-of-its-kind. You may choose anything to unleash your kids creativity, learning skills, and interest.
Is there any interesting and fun learning best iPad apps for toddlers available? Share it with us in the comments. For more related articles, stay connected with Twitter and Facebook pages for more updates.
Was this article helpful?