Like most of the Apple devices, Apple Watch has the battery issue. The maximum time that you can use the Apple Watch without charging is 18 hours. So, you need to charge your Apple Watch every day. To minimize the battery consumption on Apple Watch, there are a lot of customization settings and tips are available. This article deals with what is Power Reserver and how to turn off Power Reserve on Apple Watch.
What is a Power Reserve?
The Power Reserve on Apple Watch is the same as Low Power Mode on iOS devices and the Battery Save mode on Android devices. When you turn on, a lot of common functions on Apple Watch won't work. In Power Reserve, Apple Watch won't behave like a smartwatch, it is just a watch. When it is turned on, it will display the time alone that too by pressing the Side button. Your Apple Watch and iPhone won't be paired and you can't access any of the Apple Watch features other than showing time.
When your watch battery is down to 10%, it will ask you to put the device in Power Reserve. If you click Proceed, the device will enter Power Reserve. If you ignore the alert, your watch will automatically turn on the Power Reserve when the battery is about to die. You can also activate the Power Reserve manually.
How to Turn On and Turn Off Power Reserve on Apple Watch?
(1) Open the Control Centre by swiping up the watch face.
(2) Click the Battery Percentage indicator icon.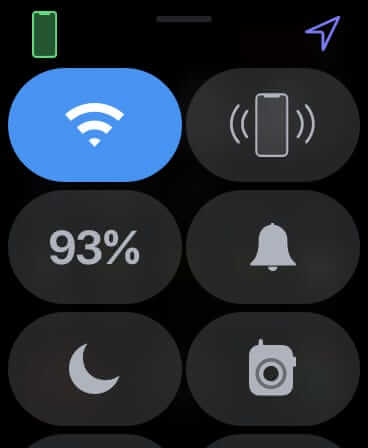 (3) The Power Reserver slider will appear. Drag the slider to the right.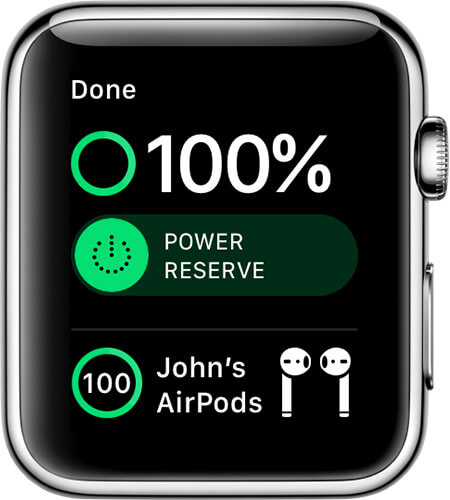 (4) It will ask for confirmation. Click Proceed.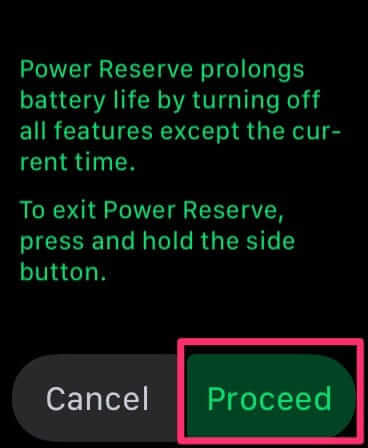 (5) Now, all the communication between the iPhone and the Apple Watch will be terminated. The watch will show only the time.
(6) If you click the Side button, it will show you the time.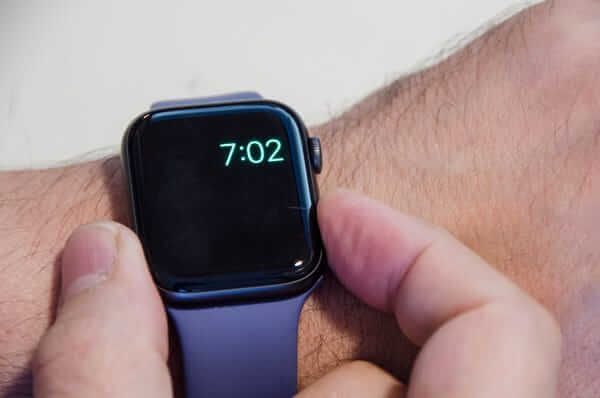 (7) If you want to turn off the Power Reserve on your watch, the only way is to restart the device. Press and hold the Side button until you see the Apple logo, Apple Watch will restart.
Note: If your Apple Watch doesn't have enough battery to restart, it will be turned off. You need to charge the Apple Watch and turn it on.
The procedure is applicable to Apple Watch Series 3, 4, and 5. To use your Apple Watch in an efficient way, check our guide on how to Save Battery on Apple Watch.
This is how you turn on and turn off the Power Reserve on Apple Watch. Use the Power Reserve only if it is necessary. If you need any assistance with the Apple Watch, tell us in the comments section.
Follow our social media profiles, Facebook and Twitter to more updates about Apple Watch.
Was this article helpful?