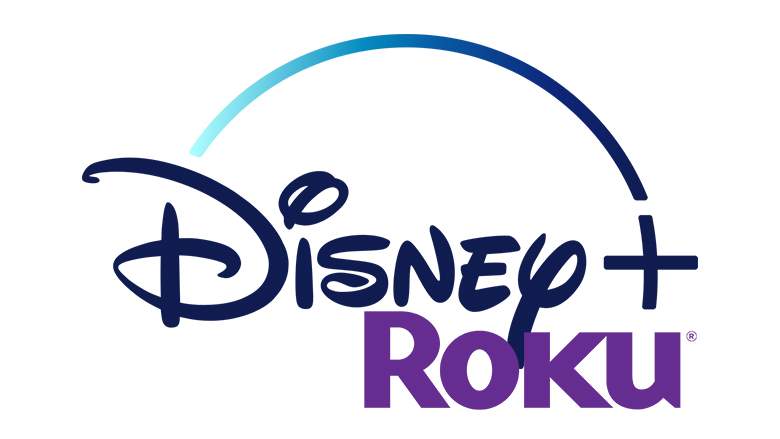 Lately, Disney+ or Disney Plus have made its entry on Roku OS. With this, Roku TV, as well as the Roku streaming player users, can stream Disney+ and its contents. It is a popular streaming service with which users will get endless hours of entertainment. With this, anyone can stream Disney exclusives at any time. In addition to this, Disney+ on Roku lets you stream Pixar, National Geographic, Star Wars, and more under one roof. The article will guide you with installing and watching Disney Plus on Roku device.
What's included with Disney+?
The most impressive feature set of Disney+ you get on Roku includes,
Watch classic movies and past seasons of different series.
Get access to exclusive new originals by master storytellers.
It is kids friendly and users can create Kids Profile.
Stream selected titles in 4K UHD and HDR resolution.
It supports unlimited downloads on 10 devices.
You can simultaneously stream Disney+ on 4 different devices.
Disney+ Subscription Plans & Pricing
Disney+ is free to download and offers a free trial for 7-days. It offers subscription plans for $6.99/month and $69.99/year. Users can opt for Disney+ bundle subscription at $12.99/month to stream Disney+ along with ESPN+ and Hulu.
Disney+ Compatible Roku Devices
The following devices will let you access Disney+ channel on your Roku. Make sure you have updated Roku OS.
Roku TV (all the models)
Roku Streaming Stick/Streaming Stick+
4K Roku Ultra/Ultra LT
Roku Express/Express+
Roku Premiere/Premiere+
Most Roku devices with number (Roku 1/2, etc.)
Roku Devices not Compatible with Disney+
Unfortunately, you cannot play Disney+ on the Roku devices listed below.
Roku 2 XS model 3100X
Roku HD 2500X/3000X/3050X
Streaming Stick 3400/3420X
How to Install Disney Plus on Roku?
Disney Plus is available for almost all Roku models updated to the latest version. Follow the step-by-step procedure to get Disney Plus on compatible Roku devices.
(1). On your Roku TV remote, press the Home button.
(2). Navigate below to highlight Streaming Channels option and Press OK.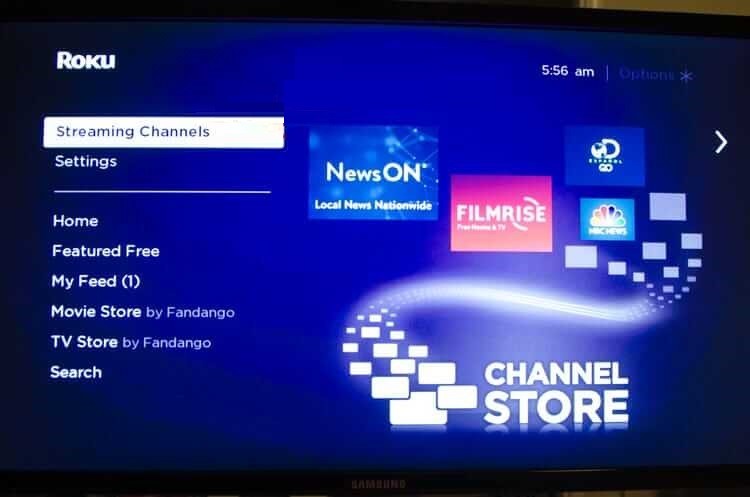 (3). Look for Search Channels and click OK button on Roku remote.
(4). Provide app name as Disney+ and a list of suggestions will appear on the right pane.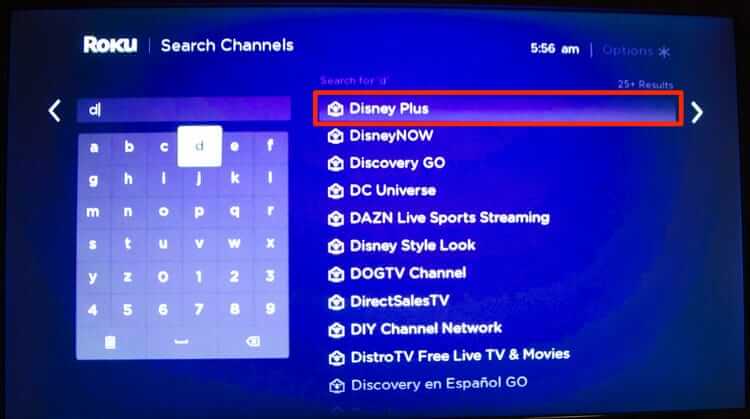 Note: If you don't find, then skip to Try the Alternative Method.
(5). Highlight Disney+ app and then select it by pressing OK button.
(6). When directed to app info screen, select Add Channel.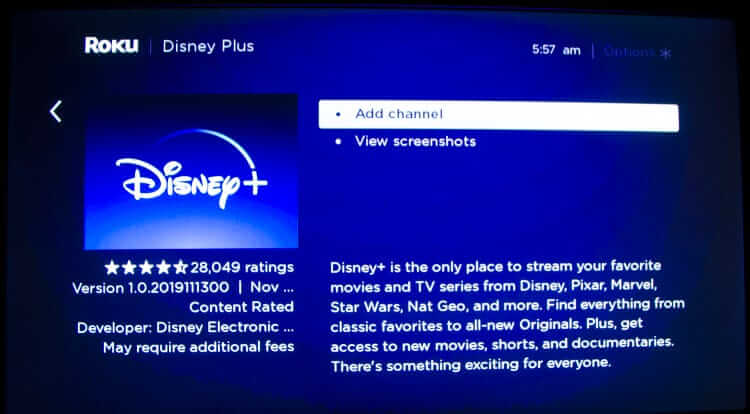 (7). Provide the Roku Pin when prompted to proceed installing it.
Try the Alternative Method
Roku device users can still access Disney+ with the help of Roku Mobile app.
Preliminary Needs:
Keep Roku and smartphone connected to the same WiFi
Same Roku account is linked on Roku TV and phone.
(1). On your Android/iOS, open Roku Mobile app.
(2). Go to the bottom of the screen to choose Roku Channels menu.
(3). Select Channel Store and search for Disney+.
(4). Choose Disney+ from the list of apps.
(5). Now, press Add Channel button to get Disney+ on Roku.
How to Activate & Watch Disney Plus on Roku?
After successfully adding Disney Plus on your Roku TV or player, you can watch it. Here is how to watch its contents.
(1). After it gets added, press Home button.
(2). Look for Disney Plus on the channel list and press OK to launch it.
(3). To sign up for free trail, enter your email address and agree to terms of subscription. Else sign into your Disney+ account.
(4). Provide Roku PIN to activate its free trail.
(5). Make a note of the activation code shown on Roku TV.
(6). Open web browser on PC or phone and visit https://preview.disneyplus.com.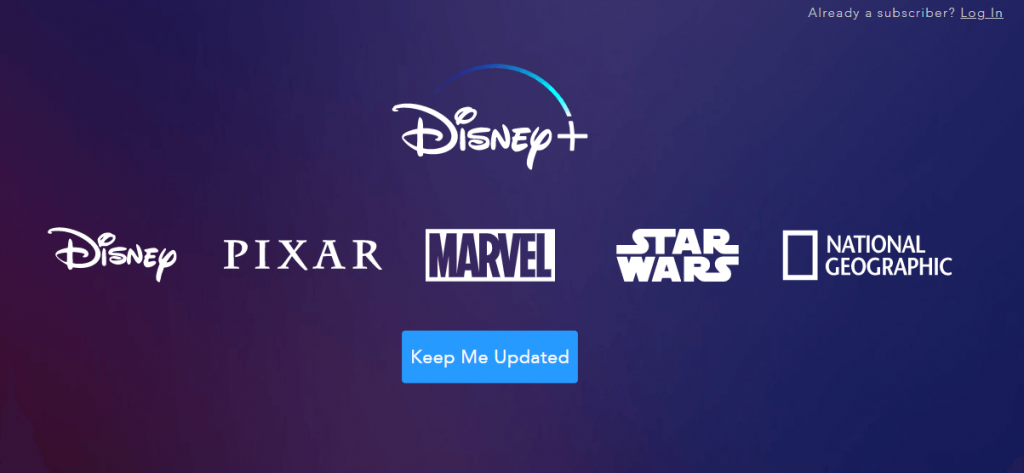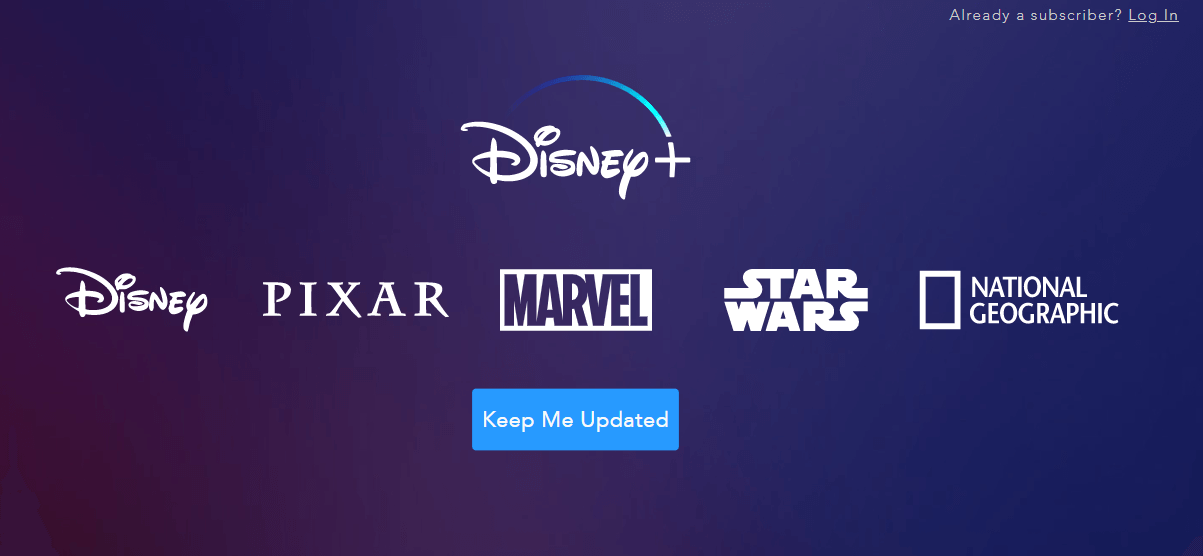 (7). Log into your Disney+ account and enter the code to activate Disney+ on Roku.
(8). Now, Disney+ channel will refresh on your Roku TV automatically.
(9). Choose any contents on Disney+ to stream it on Roku.
Note: After the trial, you will be charged for the Disney+ subscription.
How to Fix Connection & Playback issues with Disney+?
Disney+ is no exception when it comes to connection and playback issues. Such issues are temporary and it can be fixed upon troubleshooting. Do any of the following to get rid of the issues you are facing with Disney+ on Roku.
Close and launch Disney+ again
Check for the internet connection
Restart Roku
Useful links
That's it. You can now stream most of the TV shows, movies, and Disney originals on Roku.
Do you find this article interesting? Tell us your opinion about this article in the comments. Visit our Twitter and Facebook page to get up-to-date article updates.