Malwarebytes is one of the best antivirus software of all time. After its launch, it gained huge popularity among PC users worldwide because of the real-time virus scanning feature. Unlike other antivirus software available in the market, Malwarebytes stands out with the AI real-time protection against virus files on your PC. It also offers browser protection which does not allow you to visit malware sites. Due to its huge popularity, the price of Malwarebytes is increasing rapidly. So in this article, we explain how to get the premium version of Malwarebytes for free.
Malwarebytes is available for all devices such as Windows, MAC, Android, iPhone, and iPad. Don't worry. We will teach you how to get Malwarebytes premium for free on all of the devices.
Premium Features
It will protect you from being tracked by malicious sites and fraud websites.
The premium version will automatically rescue your virus-infected PC.
Automatically force stop the programs that are degrading your PC's performance.
Protects you from ransomware and hackers who are trying to access your PC with the built-in algorithm.
Automatically uninstall the programs that have been cracked or virus-infected files in it.
Pricing
Malwarebytes Premium has three types of plans.
Premium for one device – $3.33 per month (billed $39.99 annually).
Premium for five devices – $6.67 per month (billed $79.99 annually).
Premium + Privacy for five devices – $8.33 per month (billed $99.99 annually).
Apart from the individual plans, you can also get customized business plans starting at $49.99 per device per year. There is no lifetime plan available in the Malwarebytes.
How to Get Malwarebytes Premium for Free in Windows 10, 11
1. Go to Malwarebytes website and Click GET TRIAL.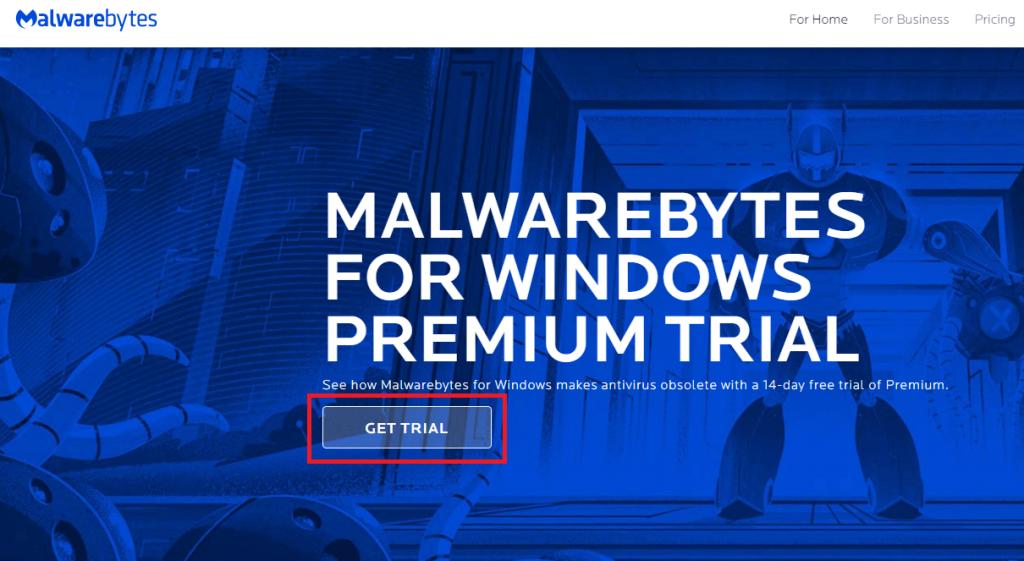 2. Open the app.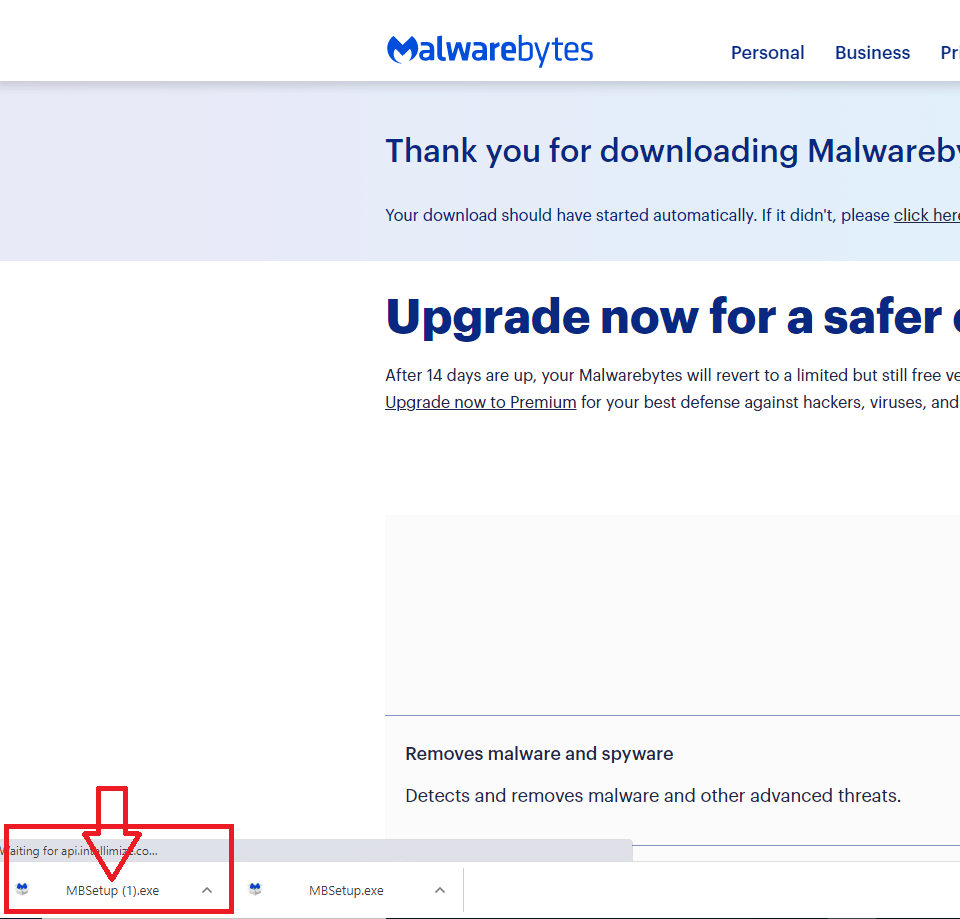 3. Select Personal Computer.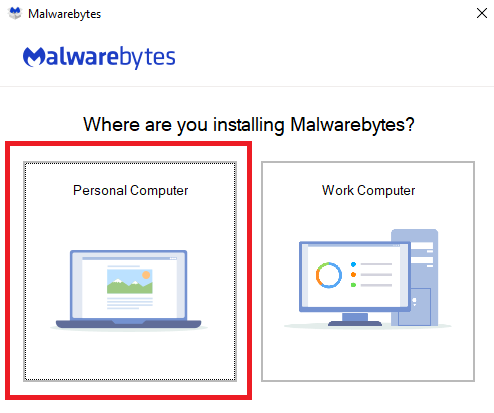 4. Click Install to begin the installation.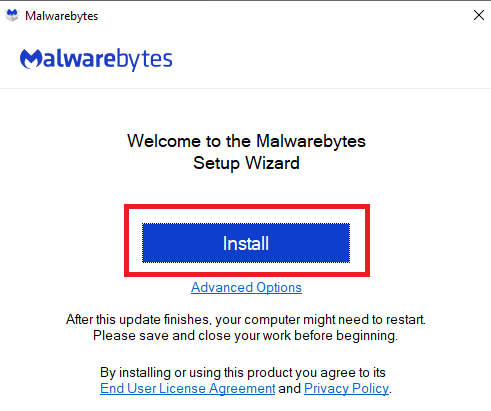 5. Tap Skip this to start the installation process.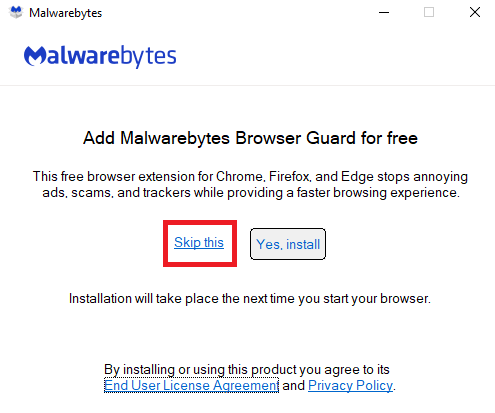 6. Wait for the app to be installed. It may take a few minutes.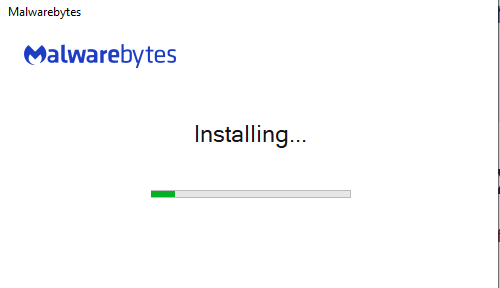 7. Click Get started.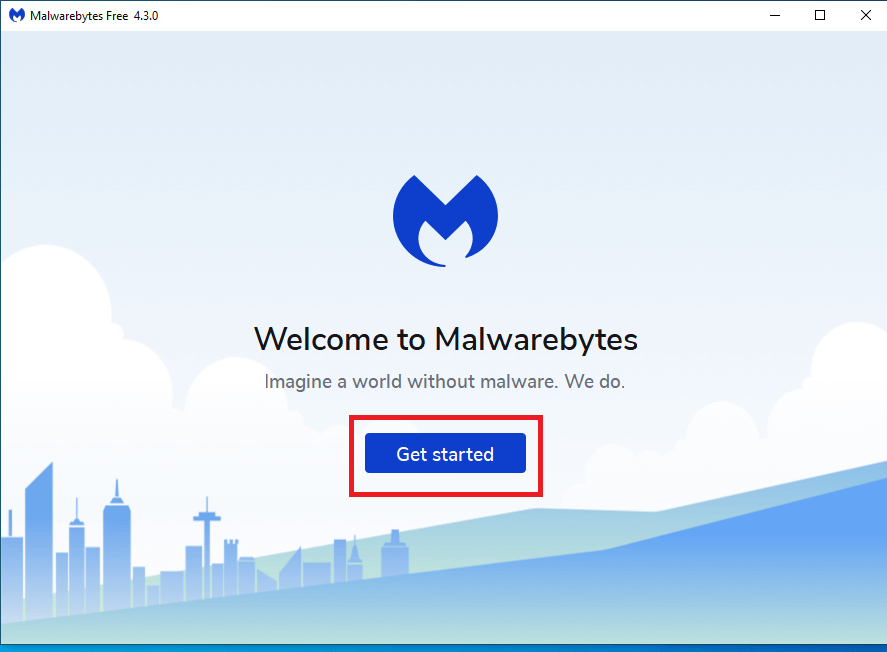 8. Click May be later button.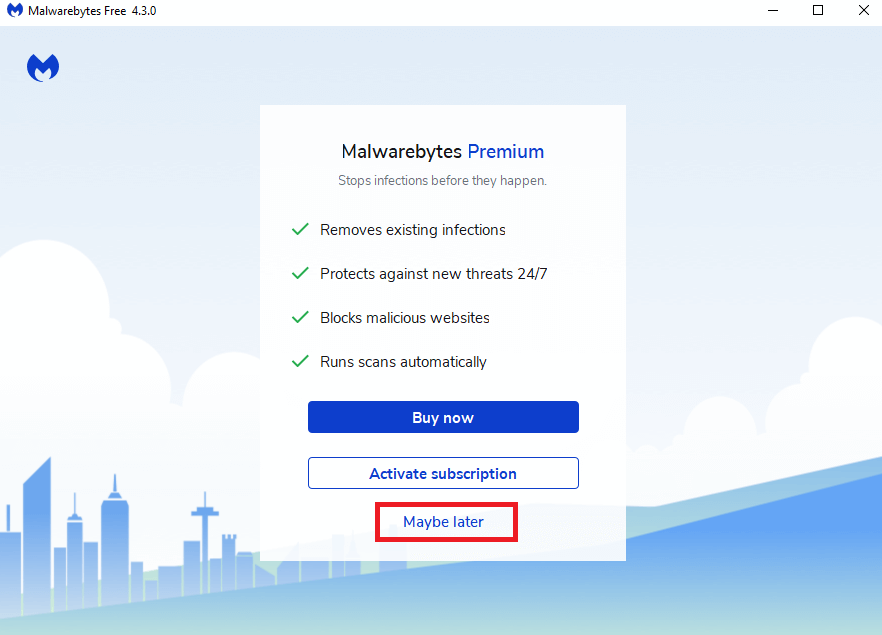 9. Select Get started.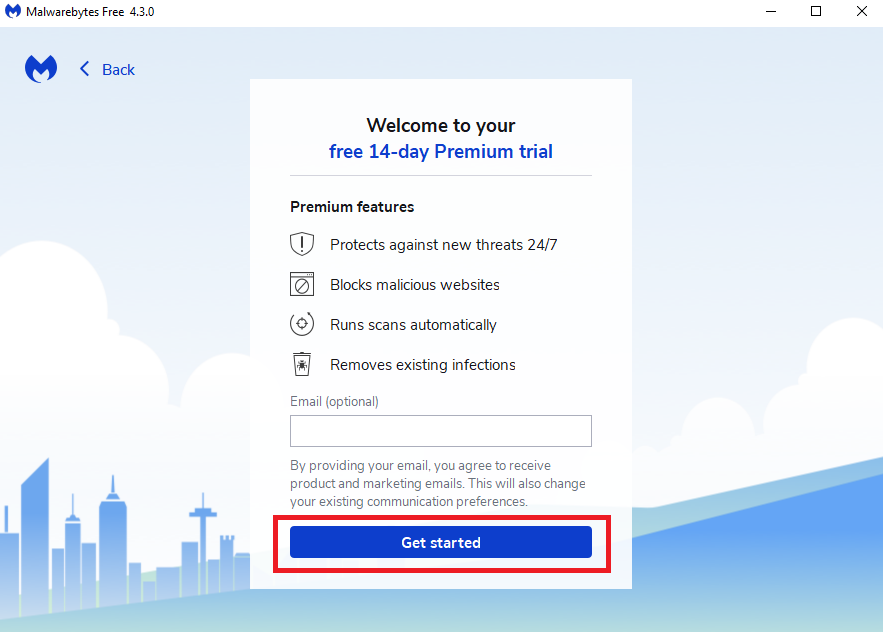 10. Now, you can access the premium version of Malwarebytes for 14 days left.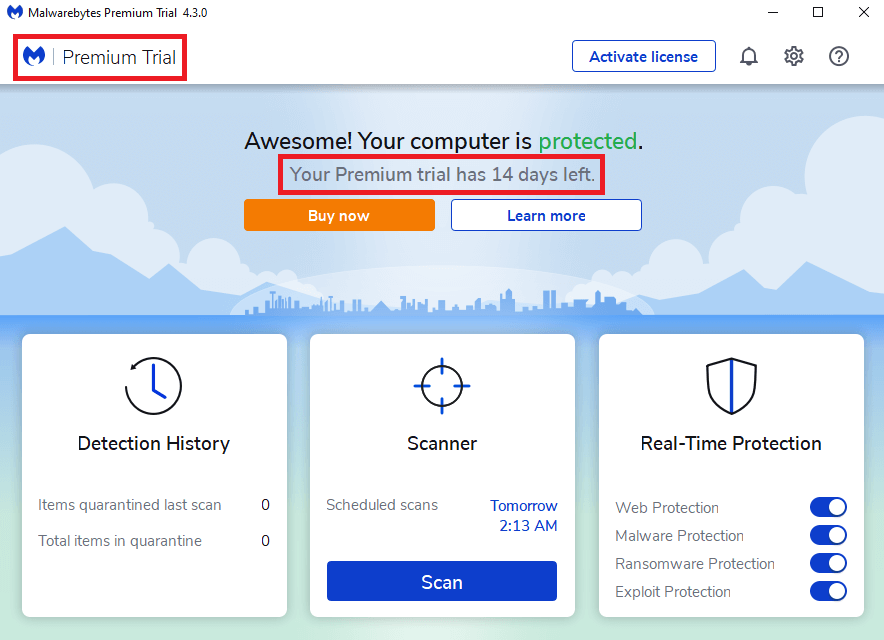 If you think the Malwarebytes Premium is too costly for you, you can look for the best Malwarebytes Alternatives for your devices.
Get Malwarebytes Premium for Free in MAC
1. Go to Malwarebytes website. Click FREE DOWNLOAD.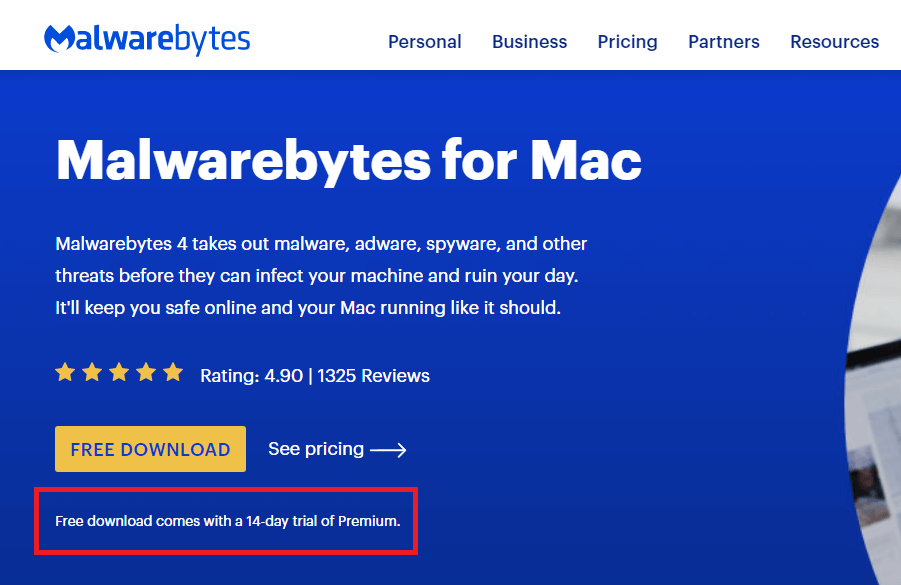 2. After downloading it, open the App to begin the installation process.
3. After successful installation, follow the on-screen prompts.
4. Now, you have successfully installed and activated Malwarebytes premium on MAC.
Malwarebytes Premium for Free in Smartphones
The app user interface is the same for both Android and iOS devices. Kindly follow the below steps on either your Android, iPhone, or iPad.
1. Go to Play Store or App Store and search for Malwarebytes.
2. Tap Install to install the app.

3. Open the app and click Get started.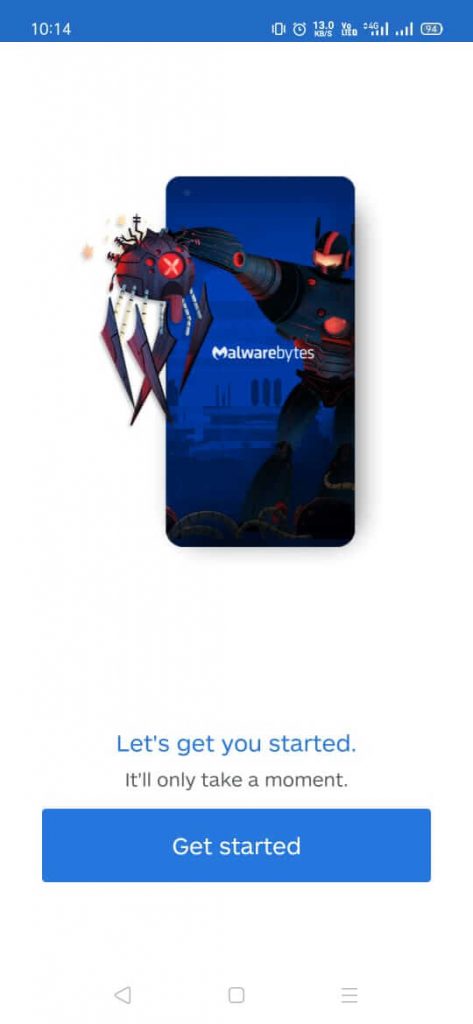 4. Select Give permission.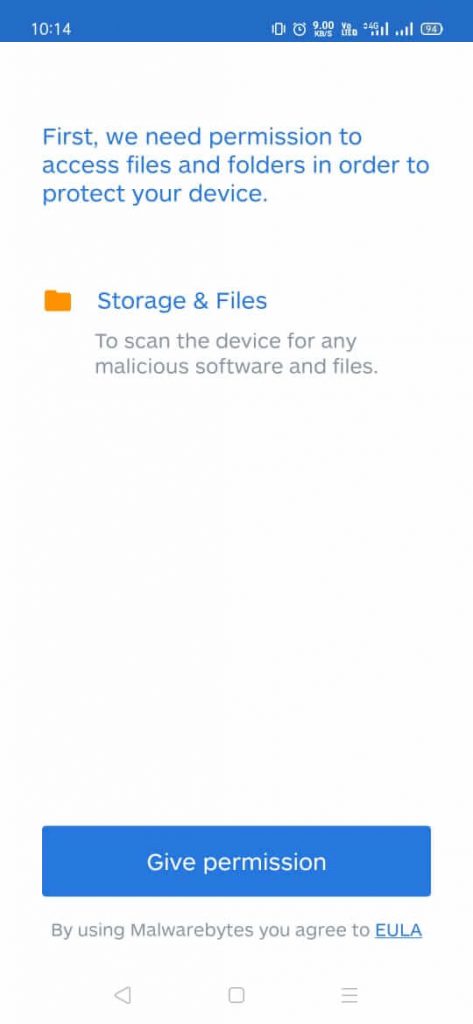 4. Click Allow.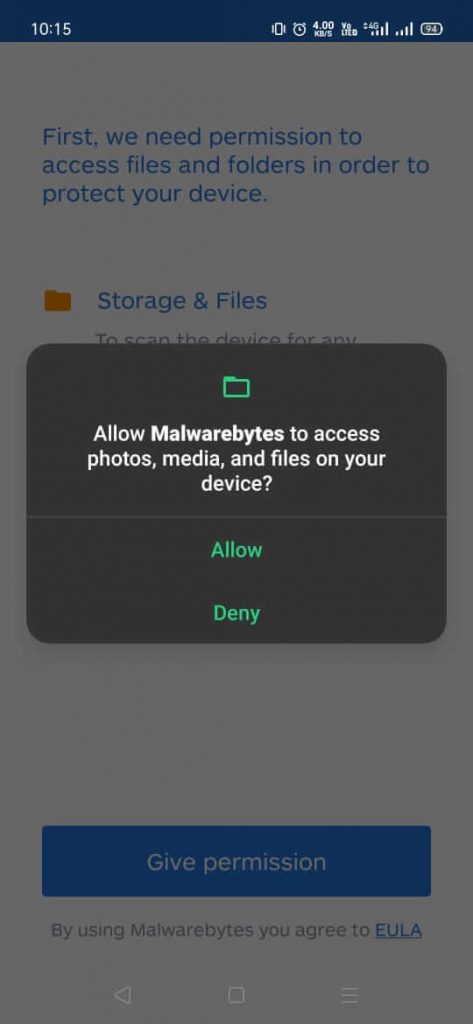 5. Click No thanks.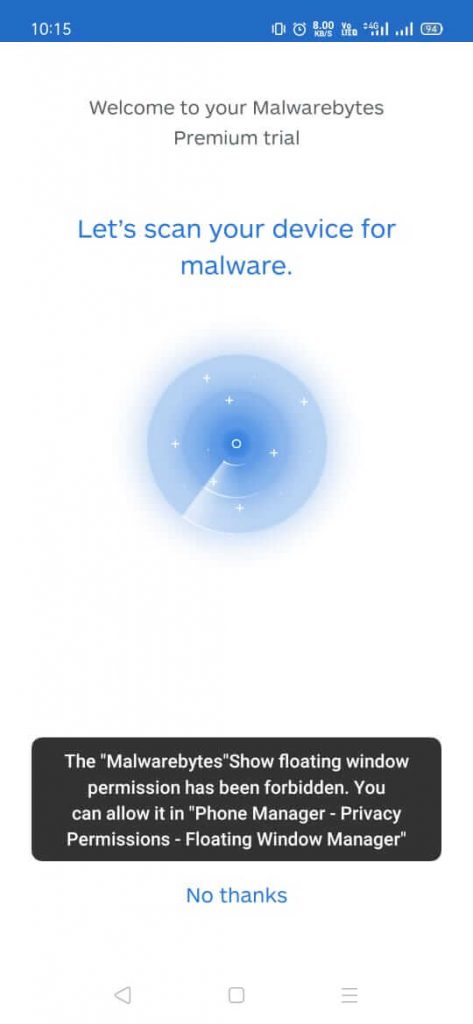 6. The home screen of Malwarebytes will appear on the screen.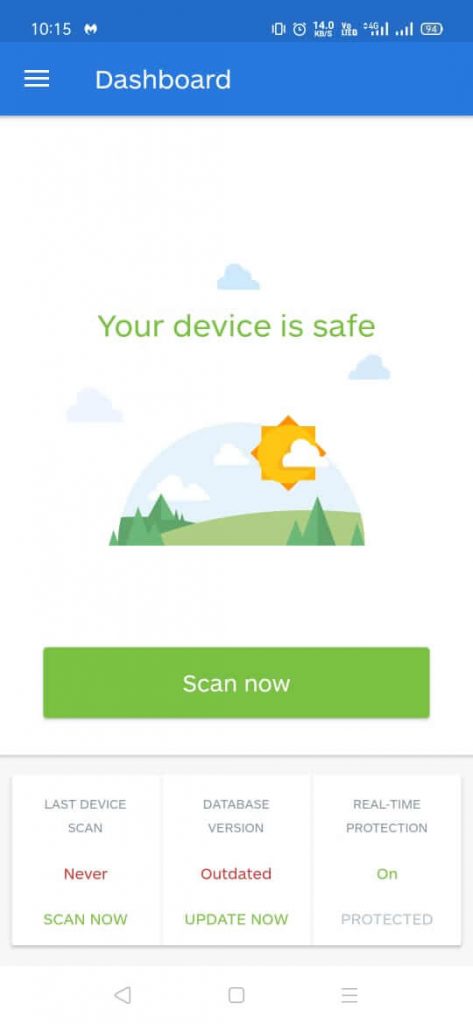 7. In order to check the features, navigate to Menu > Premium features.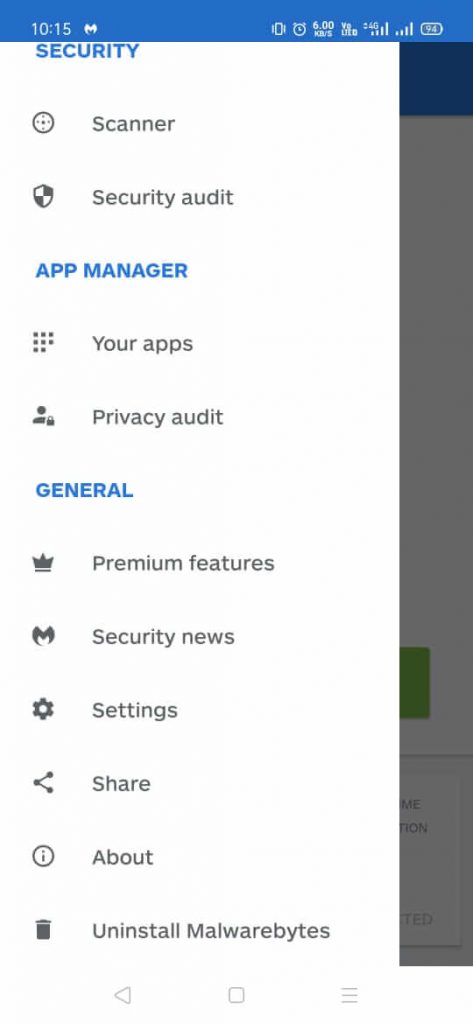 8. Now, you have 30 days left in the premium trial.
Just follow the same process on iPhone and iPad to get Malwarebytes premium for free.
Related Guide: Steps to Get Pandora Premium for Free
Bonus Tips
Once the free trial is over, you can get 60 days extra with the help of Malwarebytes Purchase policy protection. You can purchase any premium version and they will offer you a 60-day money-back guarantee with no questions asked. So just purchase the premium version and within 60 days cancel the subscription. You'll get your money refunded.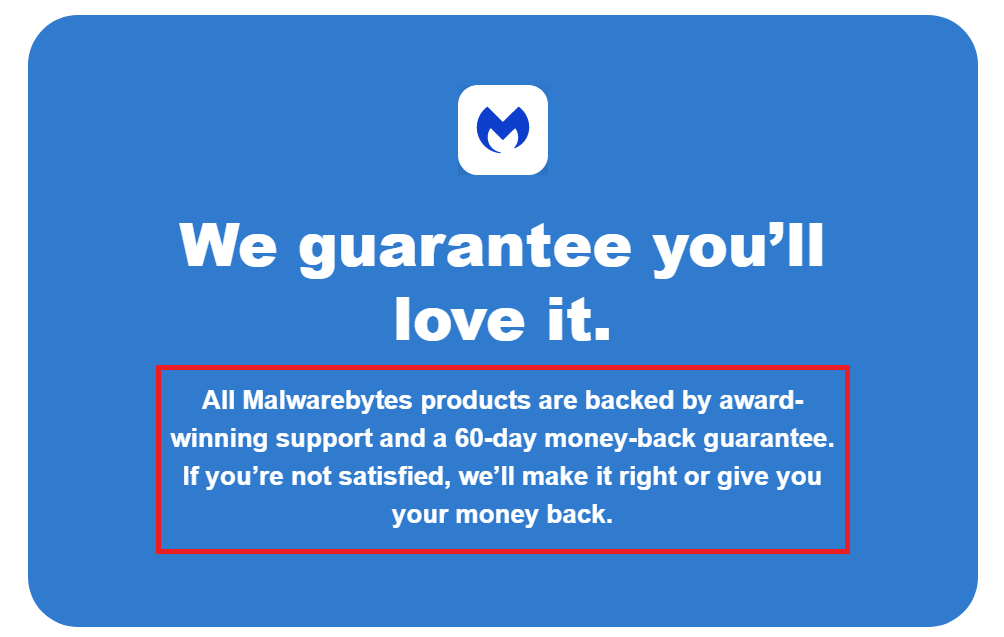 For Windows PCs and Androids smartphones, there is an alternate way to get Malwarebyte Premium for free. You can download and install the Malwarebyte MOD APKs from any of the websites and access the premium features for free. But, these MOD APKs themselves will have viruses and corrupted files. So, install them at your own risk.
Thus, we hope that the above article gives you all the available tips and tricks to get Malwarebytes premium for free on almost all of your devices. We assure you that all the above steps work perfectly for everyone and if you are facing any issues, kindly comment on the issues in the comment section below. Keep an eye on our Facebook and Twitter pages to get updates from us.
FAQs
1. Is Malwarebytes premium better than free?
Yes, you will get additional features in the premium version.
2. How long is Malwarebytes free?
You will get a 14-day free trial and a 60-day money-back guarantee policy. So, totally, you can use Malwarebytes premium for free for a period of 74 days.
Was this article helpful?