Almost all of the products developed by Apple have one or more advantages than any other devices. This is because Apple comes up with some unique feature built-in which is extremely useful. Apple TV is one such gadget that lets the user take advantage of streaming with tvOS13. This version has brought in lots of new enhancements like changes in the home screen, control centre, screensavers, etc. Yet another notable thing with tvOS13 is the addition of song lyrics feature in the Music app of Apple TV. With the real-time lyric sync, anyone can start karaoke on Apple TV. We are about to discuss on how to do it right below.
How to do Karaoke on Apple TV?
To perform Karaoke on Apple TV, you should get to know the information that we have covered in the section below.
Additional Requirements
Apple TV compatible Speaker
Karaoke Microphone
How to Enable Song Lyrics on Apple TV?
By default, Apple TV with tvOS13 will show the lyrics of a song or albumn playing through Music app. But the screensaver will hide the lyrics and you will not be able to see it. However, if you perform the below steps, then it will enable song lyrics on Apple TV.
(1). On the Apple TV Home Screen, click on the Settings.
(2). Select General from the menu.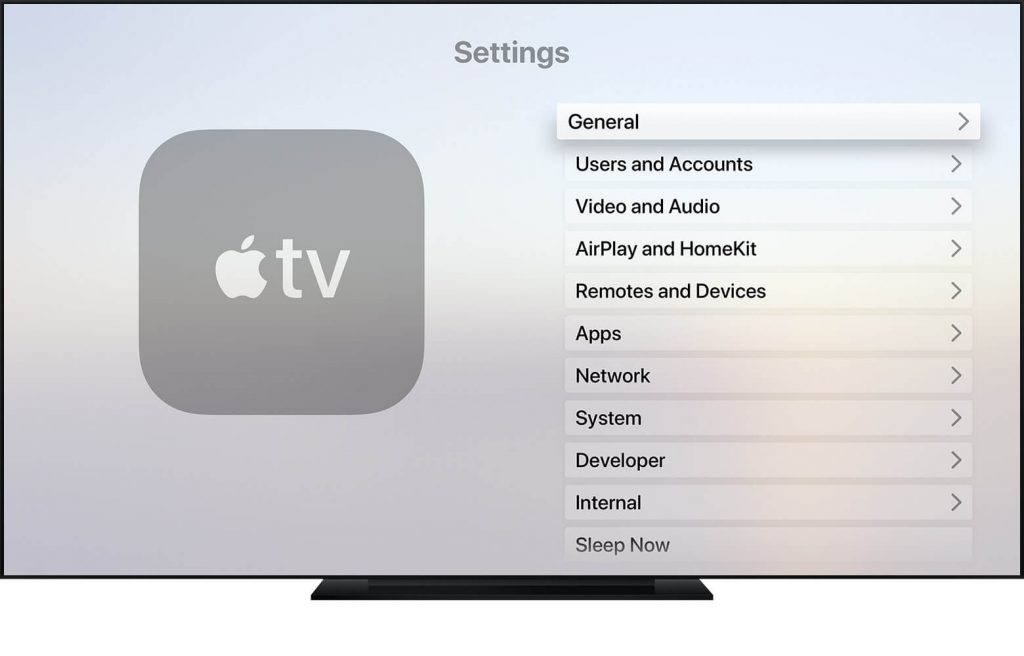 (3). Now choose Screensaver option.
(4). Click to Turn off Show During Music and Podcasts.
Now, your Apple TV screensaver will not play when a song or podcast is playing.
How to Pause (or Resume) Song Lyrics on Apple TV?
If you want to turn off or pause the song lyrics at any point on Apple TV, then follow the steps given below.
(1). Press the Pause button on the Siri remote while the Music app is playing a song.
(2). Just scroll up and select the Lyrics icon from the top-right corner to turn lyrics off.
Note: To resume song lyrics, click on the Lyrics icon again and it will turn it on.
How to Jump Between Lines in Song Lyrics?
It is possible to navigate to differect sections of the lyrics on Music app on Apple TV. To perform this, do the steps given below.
(1). To find the song location, use the Siri remote (glass surface) to scroll up or down on the lyrics when it is playing.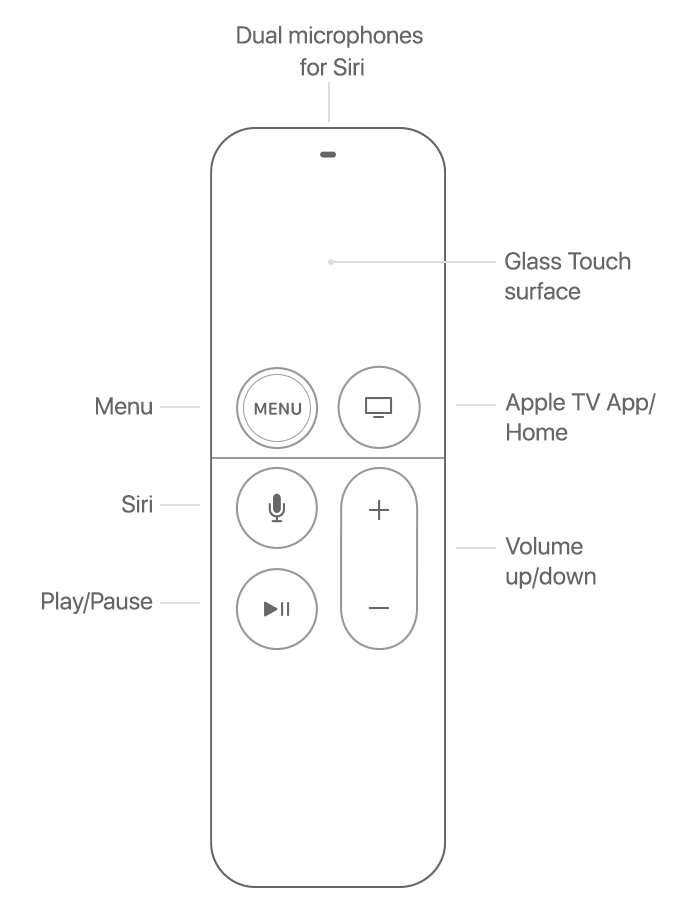 (2). Press the Play icon just above the lyrics location.
With this, the song will begin playing from that location and you can sing along the track.
FYI!
Before tvOS13, Apple TV users have done the following to perform Karaoke.
They connected the Karaoke machine to Apple TV through compatible cords.
Connected Karaoke apps installed on iPhone/iPad and used AirPlay to perform Karaoke.
They used YouTube account on Apple TV.
Karaoke Apps for Apple TV
Those who are looking for simple solutions to do Karaoke on Apple TV without any additional equipments can make use of these Karaoke Apps for Apple TV. Also, this method will be used to the Apple TV 3, 2 & 1 users who don't have official support for song lyrics on Apple Music.
Get any of these best Karaoke apps on your Apple TV, iPhone or iPad. If the app is available on your Apple TV, its well and good. Else simply download the app on your iPhone or iPad and mirror it yo your Apple TV.
Karaoke – Sing Unlimited Songs
StarMaker-Sing Karaoke Songs
Smule – The Social Singing App
AutoRap by Smule
Karaoke TV
Karaoke Party
Techowns Tip: How to Play Spotify Music on Apple TV [3 Simple Methods]
Our Opinion
With this, Apple TV users rely neither on a Karaoke machine nor iPhone/iPad. Not even screencasting or YouTube is required to sing your favourite song. The latest tvOS 13 will let anyone sing a song or do Karaoke right on Apple TV itself.
Hope you found this article useful and interesting. Share us your Karaoke experience as a comment. Get tech article updates on our Twitter and Facebook pages.
Was this article helpful?