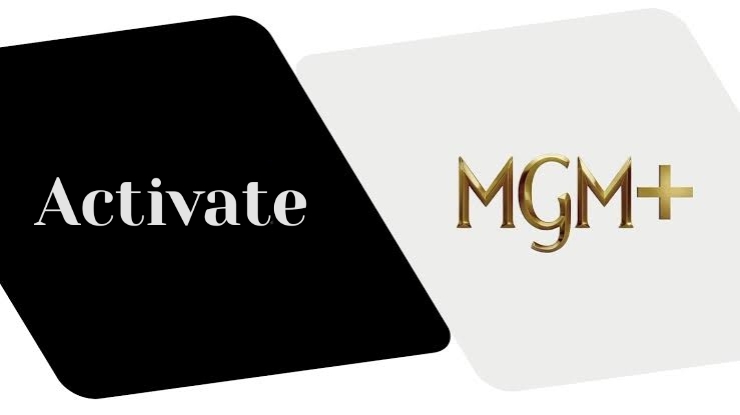 MGM Plus or MGM+ is the rebranded version of Epix, and it offers a huge collection of on-demand content like movies, shows, documentaries, and much more in SD and HD quality. MGM+ has a standalone app for Smartphones, Streaming devices, Smart TVs, and Gaming Consoles. Unlike smartphones, you can't sign in to your account on other devices directly. You need to activate or link the displayed code with your MGM Plus account to start streaming your favorite movies and shows.
How to Activate MGM Plus App
[1] First, install the MGM Plus app on your device from the respective store.
[2] Once installed, launch the MGM+ app on the device.
[3] An activation code will appear on the screen. If not, select and play a media title to get the activation code.
[4] Next, open a web browser on your device and visit the MGM+ activation site (https://mgmplus.com/activate/).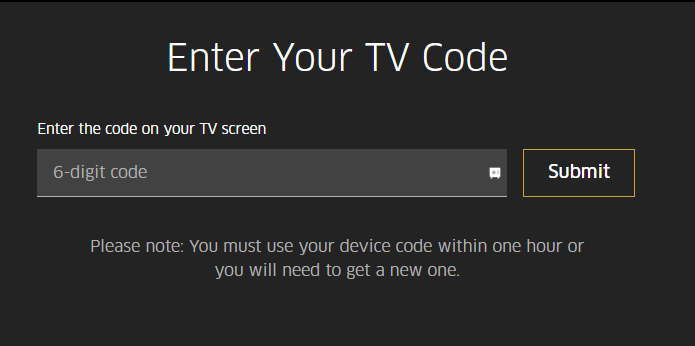 [5] Enter the code in the given box and click Submit.
[6] Log in to your MGM+ account using the necessary credentials.
[7] After signing in, the MGM+ app will refresh automatically to display the shows and movies.
How to Sign Up for a User Account on MGM Plus
[1] Open a browser and visit the https://www.mgmplus.com/ website.
[2] On the home screen, click the Subscribe button at the top right corner.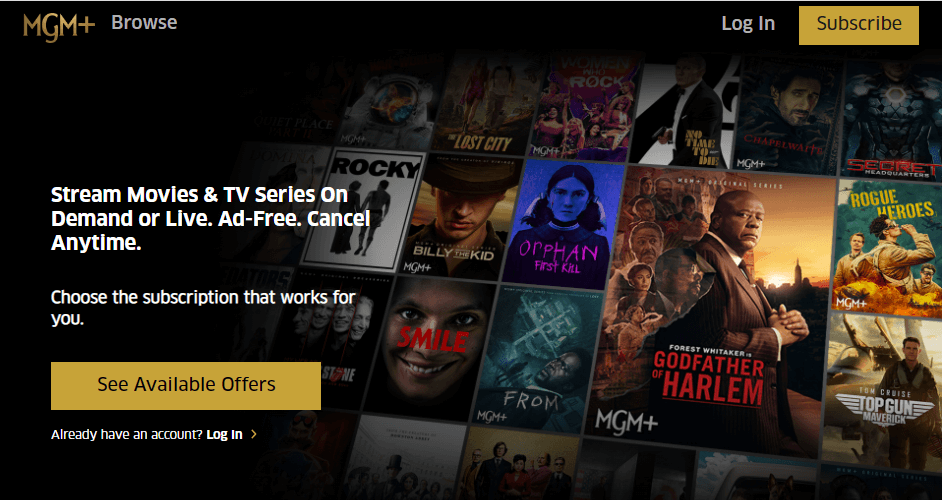 [3] Select either the Monthly or Annual subscription plan and click the Continue button.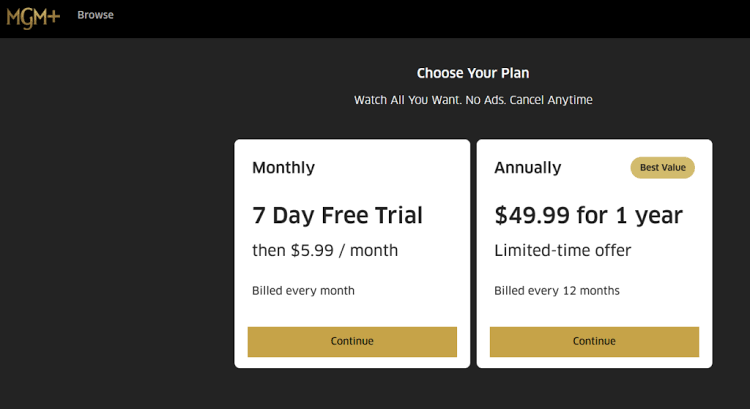 [4] On the following screen, enter an email address & password for your account, and click Continue.
[5] Next, provide your payment details, such as name, card number, and zip code. Click Subscribe Now to complete the sign-in process.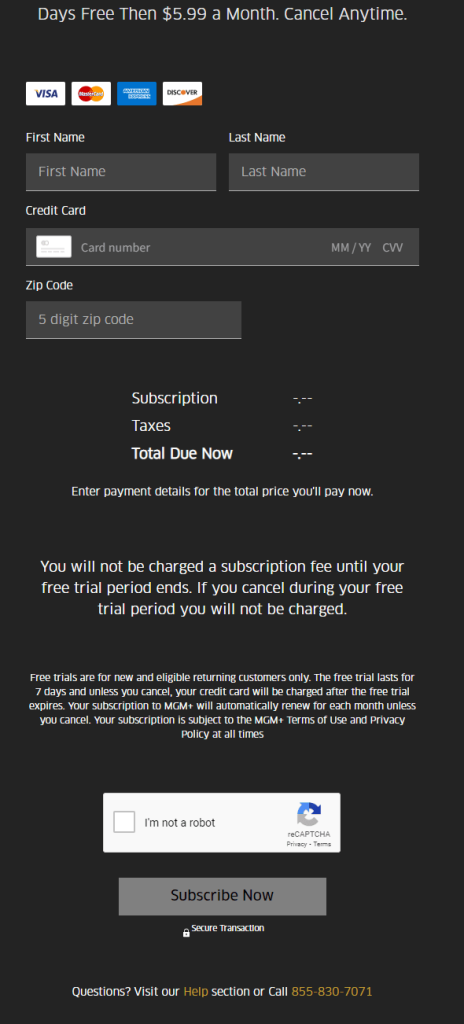 How Much Does MGM Plus Cost?
The MGM Plus subscription costs $5.99 per month and $49.99 per year. You can get a 7-day free trial on MGM+ while signing up for the first time. If you have already signed up for an EpixNow subscription, use the same login credentials to continue your membership.
Frequently Asked Questions
Can you watch MGM+ with Amazon Prime?
Yes. You can watch the MGM+ movies by adding it as a channel on the Prime Video account. The add-on cost for the MGM+ channel on Prime Video is $4.99 per month with the 7-day free trial.
Was this article helpful?