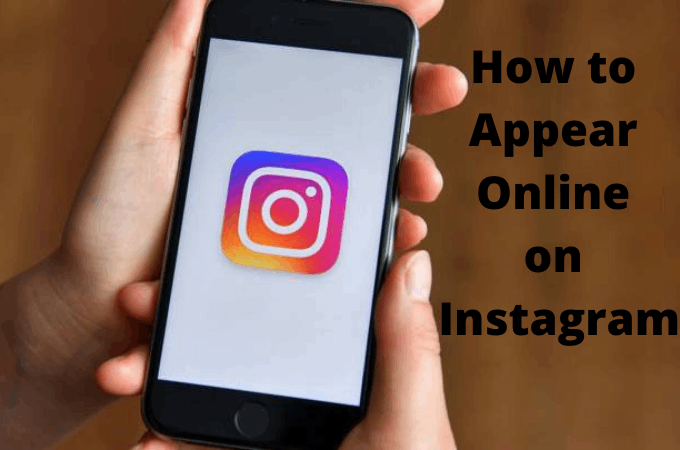 Without a doubt, we could say that social media rules the world. Scrolling the feeds and checking out the posts has become a mandatory thing for most of us. Instagram is one such alluring app that stands at top of the most downloaded apps list. One can easily bet that this app is the best time killer. If you want to sit back streaming feeds on Instagram without being noticed by your friends and family, Instagram offers you an amazing feature to appear offline.
Activity Status feature will let your followers check on your last active duration. Sometimes you might get annoyed when people start messaging you by seeing your online status. You can sort this out by disabling your online status. It might take a minute or two to turn off activity status.
How to Appear Offline on Instagram (Android or iPhone)
Quick Guide: Click the Settings > choose Privacy > tap Activity Status > Disable 'Show Activity Status.'
[1] Unlock your mobile device and make sure to connect it with a Wi-Fi network or mobile data.
[2] Open the Instagram app and log in with your Instagram account username and password.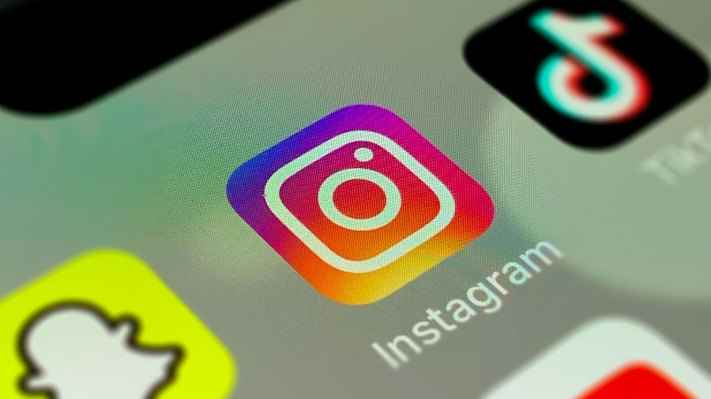 [3] Navigate to your Profile page and select three lines icon (Hamburger icon) on top of the page.
[4] Now, click on the Settings option.
[5] On the next page, select Privacy from the menu.
[6] Scroll down and find Activity Status and click on it.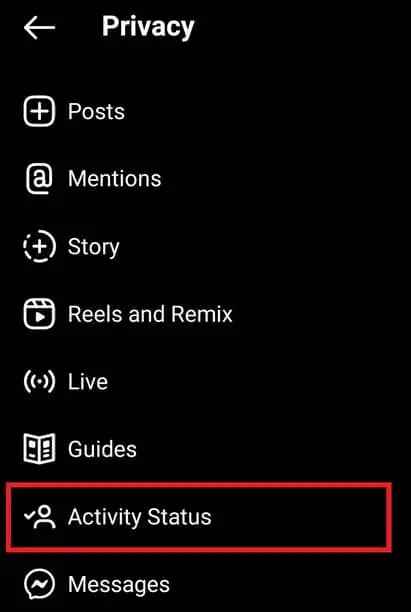 [7] Then, toggle on Show Activity Status to appear offline on Instagram.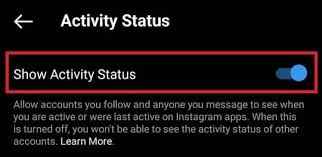 Note: When you turn off the activity status, you won't be able to see the activity status of others.
Related – How to mute someone on Instagram without unfollowing them
How to Appear Offline on Instagram (PC)
[1] Log in to your Instagram account on a web browser.
[2] Click the profile icon and choose the Settings menu.
[3] On the left-side menu pane, choose Privacy and Security.
[4] Under the Activity Status section, uncheck the box stating Show Activity Status.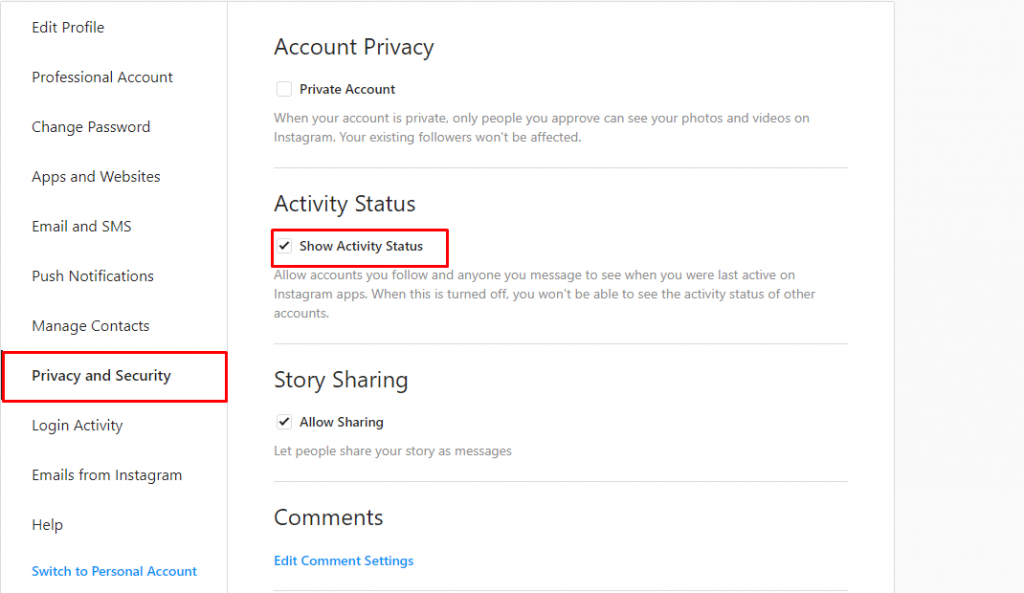 Instagram has many amazing features like vanish mode, activity status, and more. They are trying to meet up everyone's needs. If you are a private person with millions of followers, just disable activity status and enjoy scrolling videos on Instagram without being disturbed.
Follow us on Facebook and Twitter to get more tech-related articles.
Was this article helpful?