Key Highlights
Disable Instagram message notifications: Go to Profile → Hamburger menu → Settings → Notifications → Messages and Calls → Turn off.
Reading messages in Airplane mode: Launch the app → Message → Airplane Mode → Read messages → Log out → Disable Airplane Mode → Log in.
Unfortunately, Instagram doesn't offer the feature to disable read receipts, but you can still read the messages offline and don't get the read receipts. Howerver, you can turn off the Instagram read receipts in other ways by disabling the notifications or turning off the data. Also, make sure that you are using the latest version of Instagram. If not, you can update the Instagram app from the Play Store or App Store.
How to Disable Message Notifications From Instagram
By disabling the notifications on your Instagram account, you can easily terminate the read receipts.
1. First, launch the Instagram app on your smartphone.
2. Tap the Account icon on the bottom left.
3. Next, tap the Hamburger menu (top-right)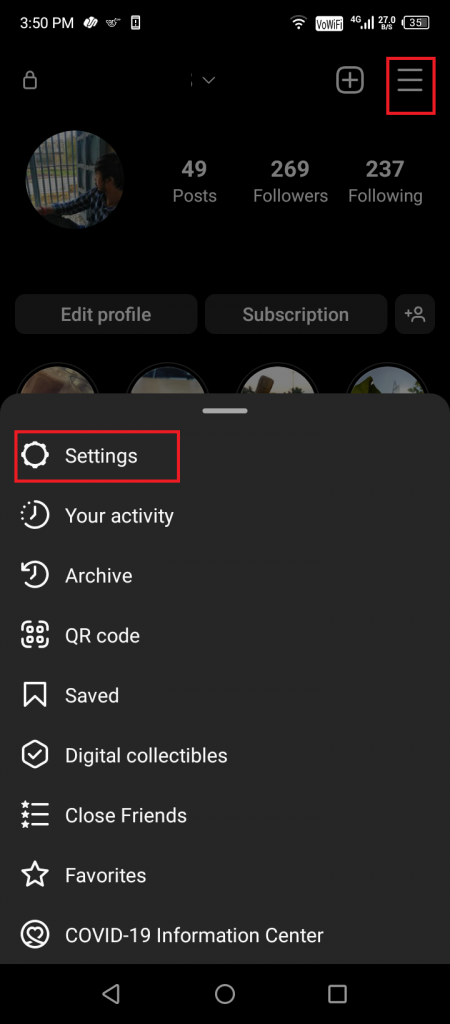 4. Further, tap Settings → Notifications → Messages and Calls.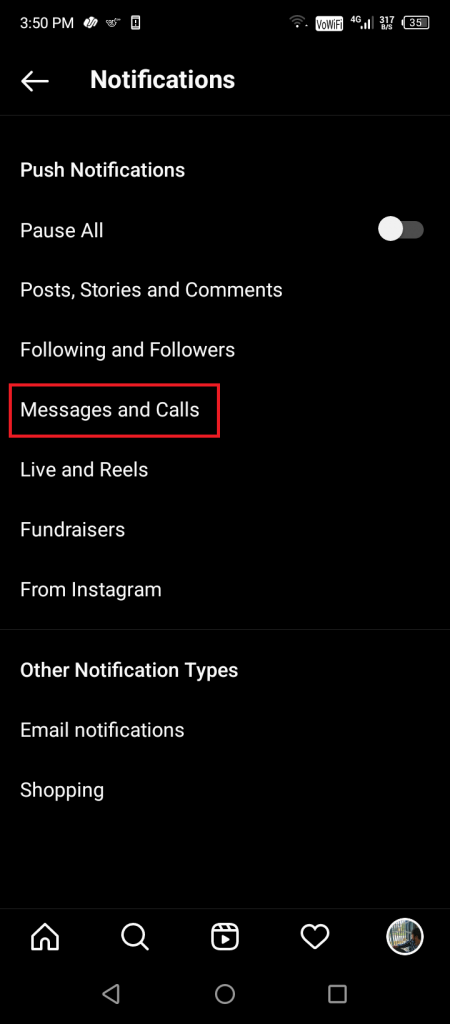 5. Disable Message Requests and Messages by tapping Off.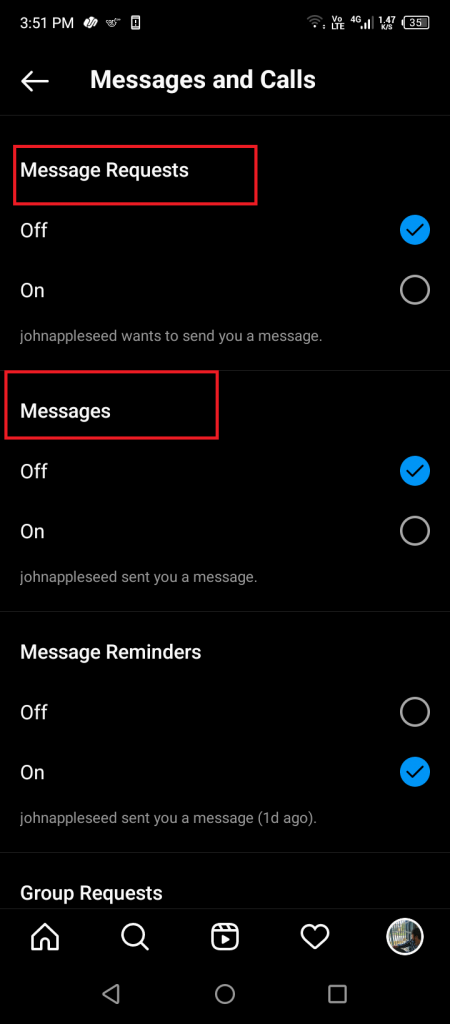 How to See Instagram Messages on Airplane Mode
This is an alternative method where you can read the messages in your Instagram inbox after getting into Airplane Mode. Therefore you can read the messages, and the sender doesn't get the read receipt until you disable Airplane Mode.
1. Go to the Instagram app (Android & iOS).
2. Tap the Message icon (top-left).
3. Turn on the Airplane mode (Android or iPhone).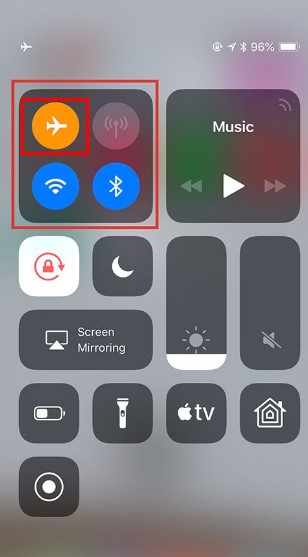 4. Once done, tap and read the desired messages.
5. Next, navigate to the Profile page → Tap Settings.
6. Click Log Out (at the bottom).
7. Close the app and disable the Airplane mode.
8. Turn on the mobile data or connect your smartphone to WiFi.
9. Again, launch the app and log in to your account.
Frequently Asked Questions
1. How to disable Instagram Reels on Instagram?
If you are frustrated with the Reels, you can disable the Reels on Instagram in six possible ways. Like disabling auto-update, hiding reels, using Instagram's older versions, Lite app, mod apps, and the browser.
2. How to enable Instagram dark mode on Android?
Enabling dark mode on Instagram is pretty simple. Launch the app → Tap Profile → Menu → Settings → Theme → Dark.
Was this article helpful?