How To
How to Become a CEO in BitLife [2022]
Enjoy being CEO in virtual World and rule the corporate world.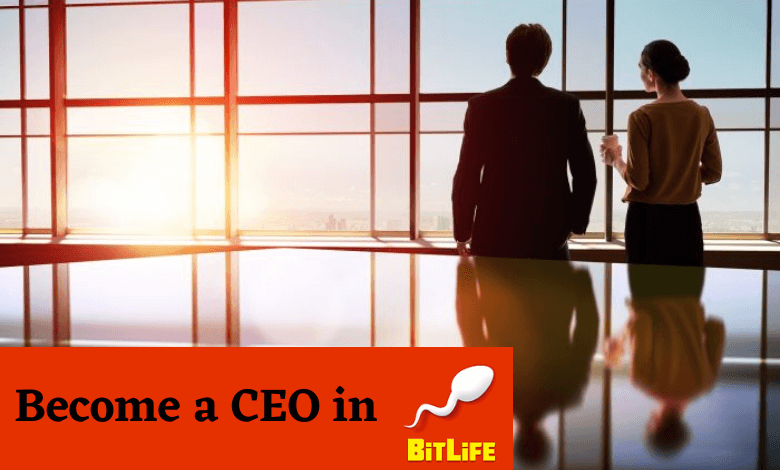 The CEO of a company seems so big in your real life and a once-in-a-lifetime opportunity. BitLife offers various career opportunities, including CEO in the virtual world. Based on your characteristics, it even suggests a career opportunity. But as long as you are into business studies, all you want is to become a company CEO. Well, BitLif will make you the CEO with some simple guidelines. It is a life simulator game and helps you become a CEO in the virtual world.
Quick Guide: Education in Business School > 15 years of work experience in a corporate company > Assistant Vice President > First VP > Senior VP > EXecutive VP > MD > CEO.
Become a CEO in BitLife
Becoming CEO is easy with BitLife, and the game will work as you want.
1. Create a Smart Character
A character must be born smart to become a CEO. If not, the character must acquire smartness with education. You must have an 80+ score in smartness. If not, you should restart the game again.
Make sure to be in rich countries like the USA or UK. The next best thing is having wealthy parents and highly educated parents like doctors, lawyers, or CEOs. It is required for you to pay the business school fee. All these cannot be acquired in the first attempt itself. You might want to restart the game several times.
2. Enter a Business School
Select a school in your area, and make sure to visit the library and start reading books in the early stage of life. Once you become old, you can't go to a college or university to continue your education. If you are not wealthy enough, you can even apply for scholarships to complete your education. Apart from the education, you need to keep your body and mind healthy so go to the gym, walk, meditate, etc.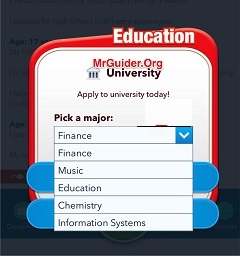 You can go for any business major like Finance, Marketing, Economics. Once you complete Under Graduation, enter a business school to proceed with higher studies. If you can't find any of the above majors, you need to start your life again. You can even work for part-time jobs to complete your studies.
3. Work in a Corporate Company
To get a corporate job in BitLife, you must apply for one or more corporate companies. The game will help you find jobs once you've completed your education. Apply for any junior or entry-level corporate jobs to commence your corporate career. You can find jobs in the following menu:
Occupations > Jobs > Apply for Junior Level Corporate Sector Job.
Now, you must get a promotion to a higher level. To climb the ladder of CEO, you must work in the same company for at least 15 years. You can hit the Work Hard button every year. If you work so hard, you can get promoted to the next level quickly.
4. Become a CEO in BitLife
The first step in becoming Vice President is to apply for an Assitant Vice President Job. With 15 years of experience, you can get this job. As an assistant VP, you also need to attend all decision-making meetings, company tours, conferences, etc., with your boss and colleagues. So make sure to accept every meeting whenever you see the pop-up. Then, work hard to go for the next position in becoming a CEO. The hierarchy goes as: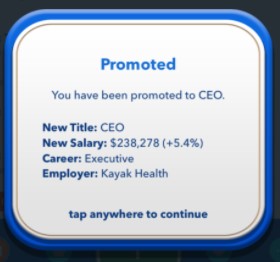 Assistant Vice President
Vice President
First Vide President
Senior Vice President
Executive Vice President
Managing Director
The Chief Executive Officer
How Much Does a CEO Make in BitLife
You can earn nearly $200000 to $250000 as a CEO and become one of the richest persons in BitLife. If you invest that income, you can even become a billionaire.
If you can't find a corporate job, all you need to do is restart the app again. Also, make sure to work hard to get faster promotions and become CEO in a quick time.
Frequently Asked Questions
1. What if I don't get Promoted?
If you don't get your promotion, you must work hard enough and attend all meetings or conferences to get those promotions.
2. What does a CEO do?
A CEO is the top head of any organization. They must make decisions and manage the overall activities of the company.
Was this article helpful?