Are you a vegan who is looking for better dietary recipes? You may think that Hellofresh didn't offer so, then you are always invited to cancel your HelloFresh plan. You all know that HelloFresh is a meal kit delivery service that delivers fresh ingredients along with recipes weekly. They cut down your meal planning and grocery shopping time.
They offer pre-portioned ingredients, including seasoning and sauces, for preparing your meals. You are able to choose any meal plan so that they can deliver you accordingly with the recipes. You can select up to 40 regular recipes to create your menu. This saves you time in selecting the recipes and wasting ingredients as Hello Fresh gives you the measured quantity of ingredients. If you are not satisfied with their service, you can cancel your plan anytime.
How to Cancel HelloFresh Plan on Android or iOS
1. Launch the HelloFresh app on your Android or iOS device. If you don't have the app, get the app from the Play Store or App Store.
2. Tap on Settings at the bottom right corner and click on the Cancel Plan option.
3. Select the reason for canceling the plan and hit the Continue button.
4. Click on the Cancel Anyway option. The prompt screen will appear that you have successfully canceled your plan.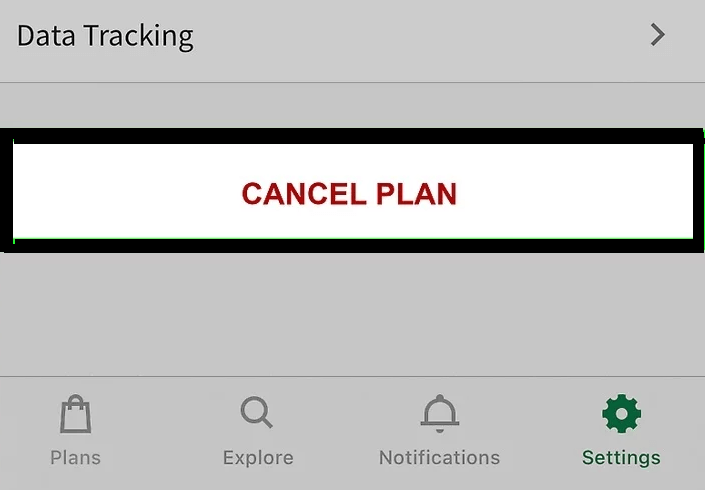 Note: Try to cancel the plan before the next scheduled delivery to avoid extra charges.
How to Cancel HelloFresh Plan on a PC
1. Go to the official website of HelloFresh on the desktop and log in with your details.
2. Tap on the Profile icon from the upper right corner and choose the Account Settings option.
3. Click on Cancel Plan under the Plan Settings.
4. Select the reason for canceling the plan and hit the Continue button.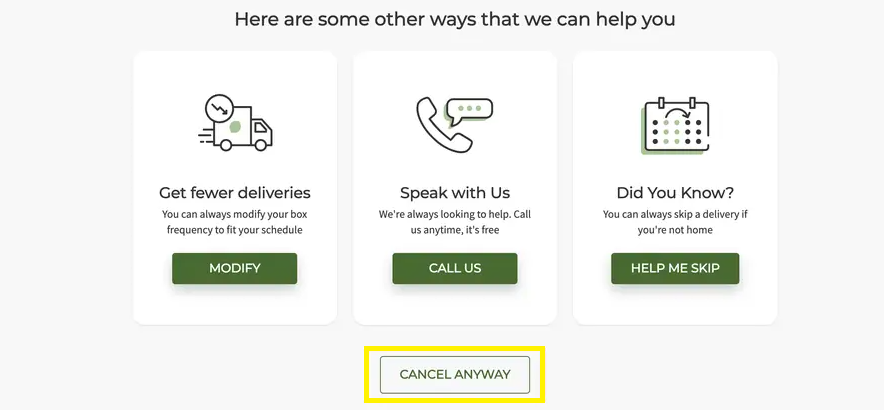 5. Tap on the Cancel Anyway option.
How Does HelloFresh Work?
HelloFresh offers a meal kit with pre-measured ingredients and a catalog containing the steps of the recipes. You can take a plan depending upon the number of people in your home. You can create up to 40+ personal menus from 20+ Chef created menus.
They offer you a meal plan based on four categories that are Meat and Veggies, Veggies, Family Friendly, and Calories Smarter. You can choose your plan according to the number of people you want to serve and the number of recipes per week. HelloFresh charges you 5 days of delivery time and delivers your meal kit between 8 am to 8 pm on the given day of your meal delivery.
Tip! Like HelloFresh, you can cancel your Freshly subscription using your smartphone and desktop.
Frequently Asked Questions
How can you cancel your Hello Fresh subscription after the first order?
You will be charged 5 days before your meal kit arrives. If you choose to cancel your subscription plan, make sure to do it before the next scheduled order.
Whether Hello Fresh offers you a meal kit for free?
No. HelloFresh doesn't offer any meal kits for free. Meanwhile, they give various benefits for your order, like giving 16 meals over the first seven boxes of your order and three surprising gifts along with the orders.
Was this article helpful?