Roku is a popular streaming device that allows streaming all your favorite content on the TV. It offers tons of streaming apps to stream the required media content. Like Google Play on Play Store, you can link an payment method with your Roku account to sign up for the subscription you want. Those subscriptions will be renewed automatically either monthly or annually, depending on the plan you have opt for. Roku also provides direct option to cancel the subscription that you're not going to use anymore.
How to Cancel Subscription on Roku
Regularly, managing your Roku subscription will help to avoid being charged unnecessarily. Here are some of the possible ways to cancel the subscriptions on Roku
Directly on Roku device
From the Roku website
Steps to Cancel Roku Subscription Directly on Device
[1] Turn on your Roku device.
[2] By using Roku remote, browse the channel where you want to cancel the subscription.
[3] Press the Asterisk button on your Roku remote.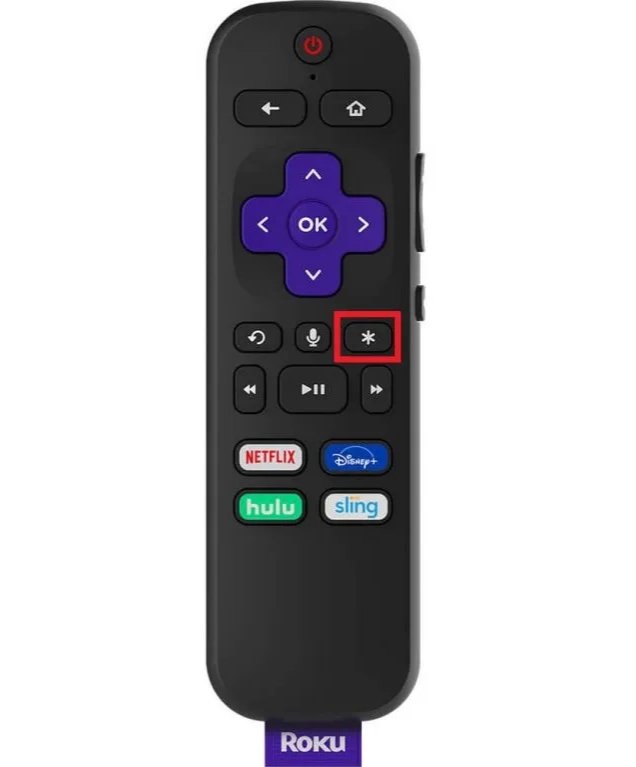 [4] Choose the Manage subscription option.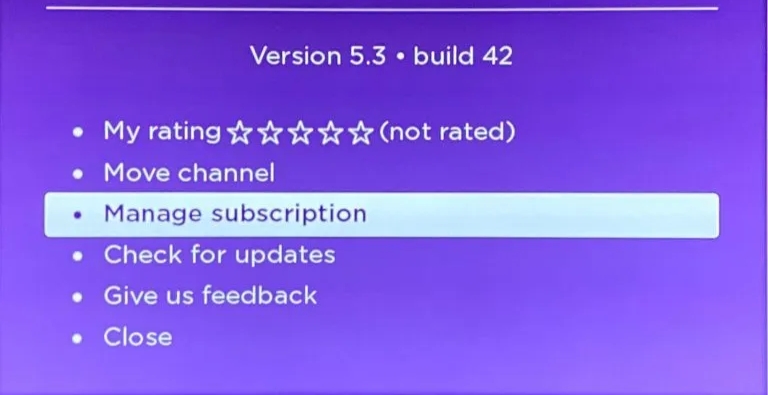 [5] On the Manage subscription page, select Cancel subscription.

[6] Confirm it by selecting Cancel subscription and click Done.
Steps to Cancel Roku Subscriptions Directly From Roku Website
[1] Visit my.roku.com on your smartphone or PC website.
[2] Sign in with your Roku account that you have linked on the Roku device.
[3] Tap the profile icon on the top right corner and click My account.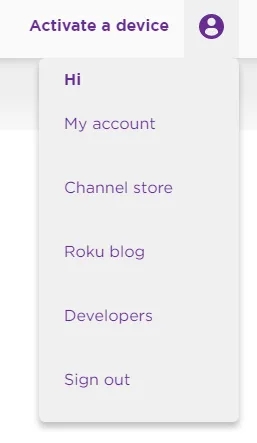 [4] Under the Manage Account section, choose Manage your subscriptions.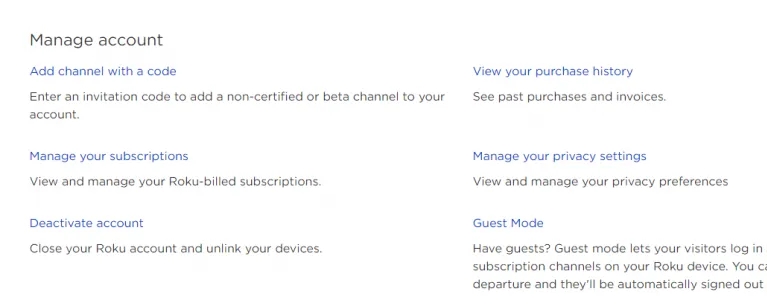 [5] Now, you will see the list of subscriptions purchased with Roku account.
[6] Click Cancel subscription next to the channel you want to cancel the subscription.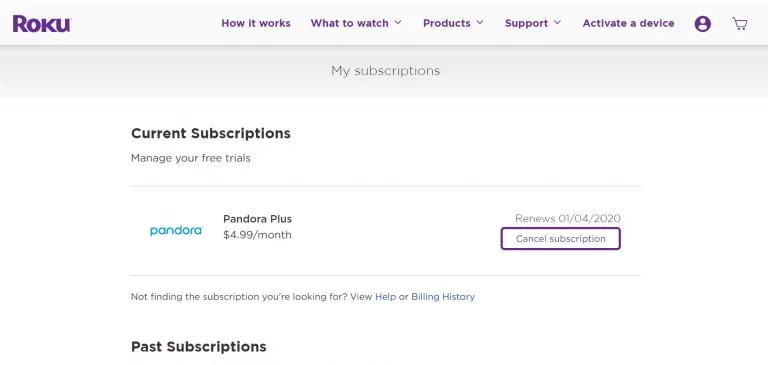 [7] Confirm the cancellation on the warning prompt.
Note: If you can't view the manage subscription or cancel subscription option for any Roku channel, it means you don't have the subscription for the channel, or you may have purchased the subscription with other payment mode.
By using these above methods, you can easily cancel Roku subscriptions at any time with ease. You can also restart the subscription plan anytime you wish for. If you had any queries regarding this tutorial, use the comments section we have provided below.
Follow our Facebook and Twitter profiles to stay connected with our tutorials.
Was this article helpful?