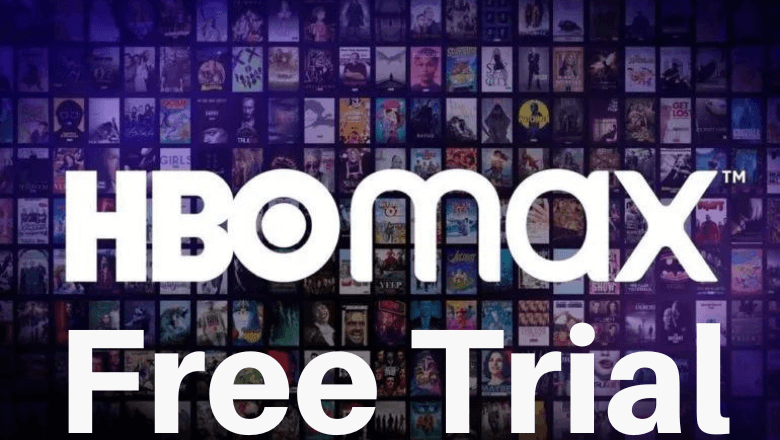 Key Highlights
As HBO Max has terminated the free trial offer, you need to create an account and subscribe to the plan to stream the content.
HBO Max is a popular premium subscription-based streaming service and it offers you to watch a massive collection of on-demand content on many supported streaming devices. To stream and watch the content, you need to sign up and activate HBO Max. However, people across the world look for a free trial before subscribing to the plan. Unfortunately, HBO Max stopped its free trial for new subscribers. They can access it only by subscribing to the available subscription plan.
HBO Max Subscription Pricing
There are two different subscription plans on HBO Max.
HBO Max With Ads – $9.99/mon or $99.99/annum
HBO Max With Ad-Free – $14.99/mon or $149.99/annum.
How to Sign Up for an HBO Max Account
[1]. Open the browser, go to www.hbomax.com, and click Sign-in at the top right corner.
[2]. Click Subscribe at the top of the screen.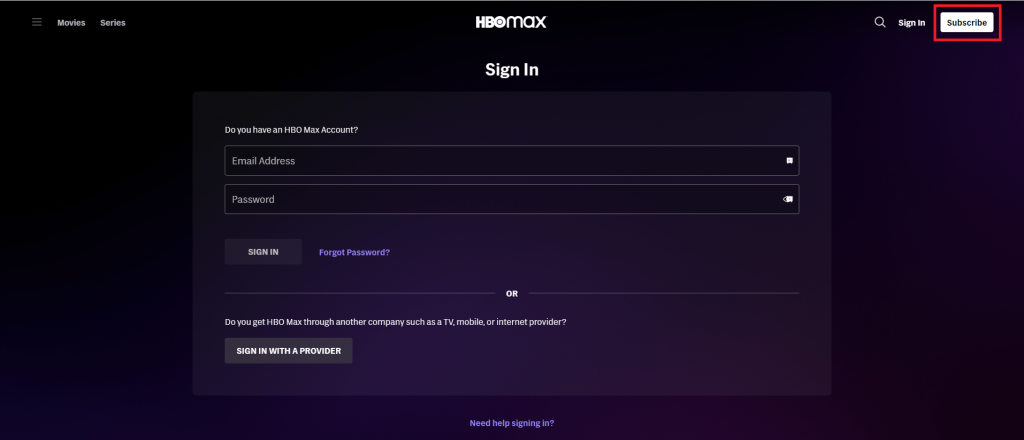 [3]. Click on Choose A Plan.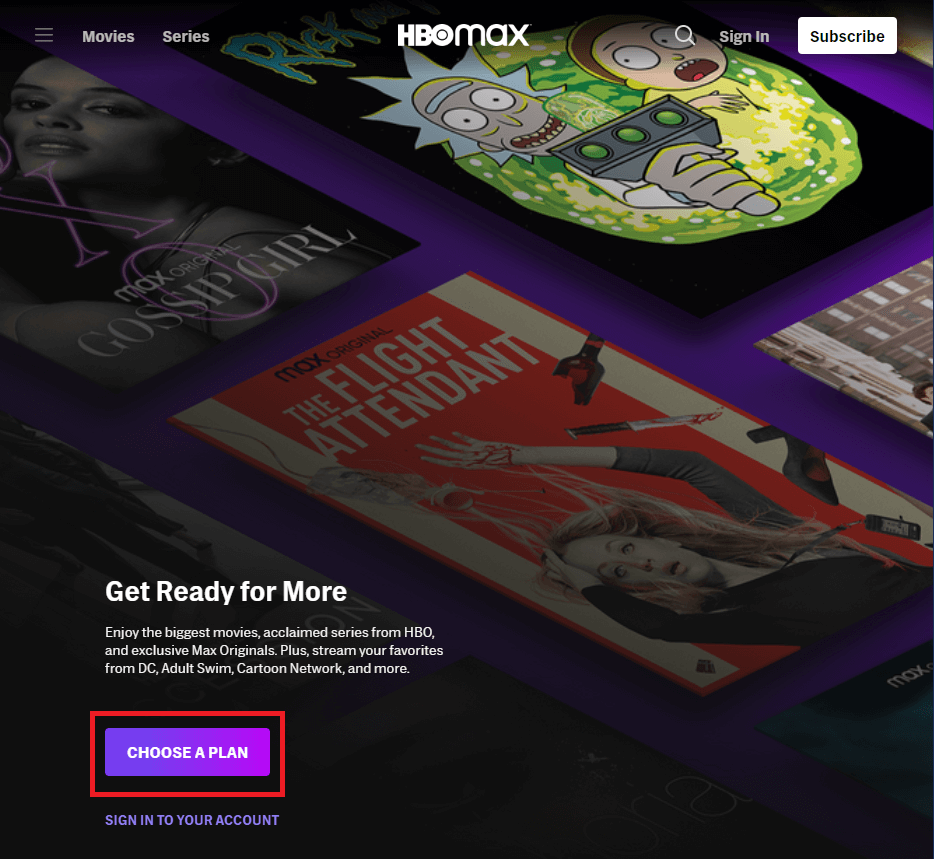 [4]. On the next screen, choose the billing type: Monthly or Yearly. Also, select the plan With ads or Ad-Free subscription, as per your choice.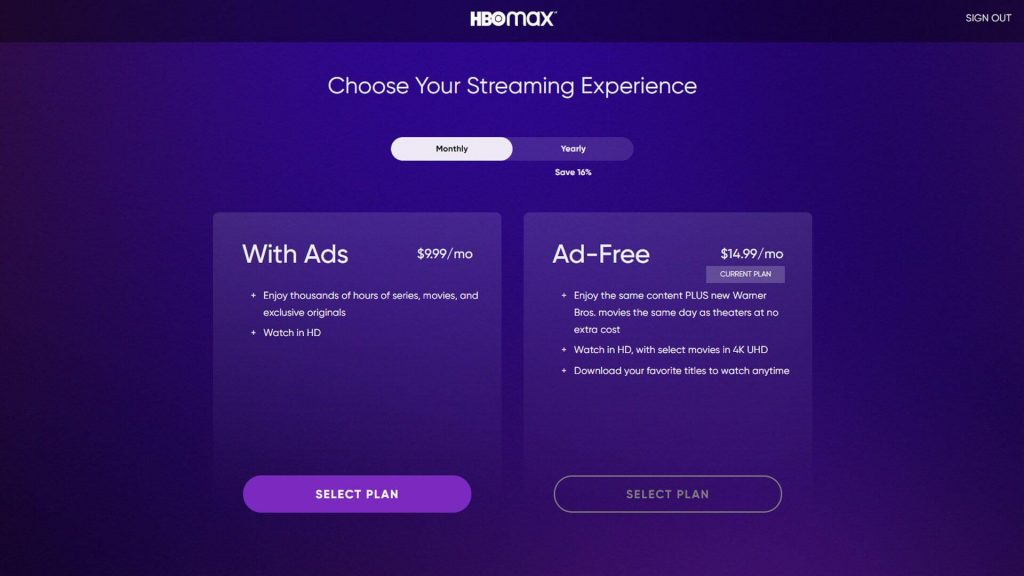 [5]. Fill out the required details like your name, email address, and password, and hit Create Account button at the bottom.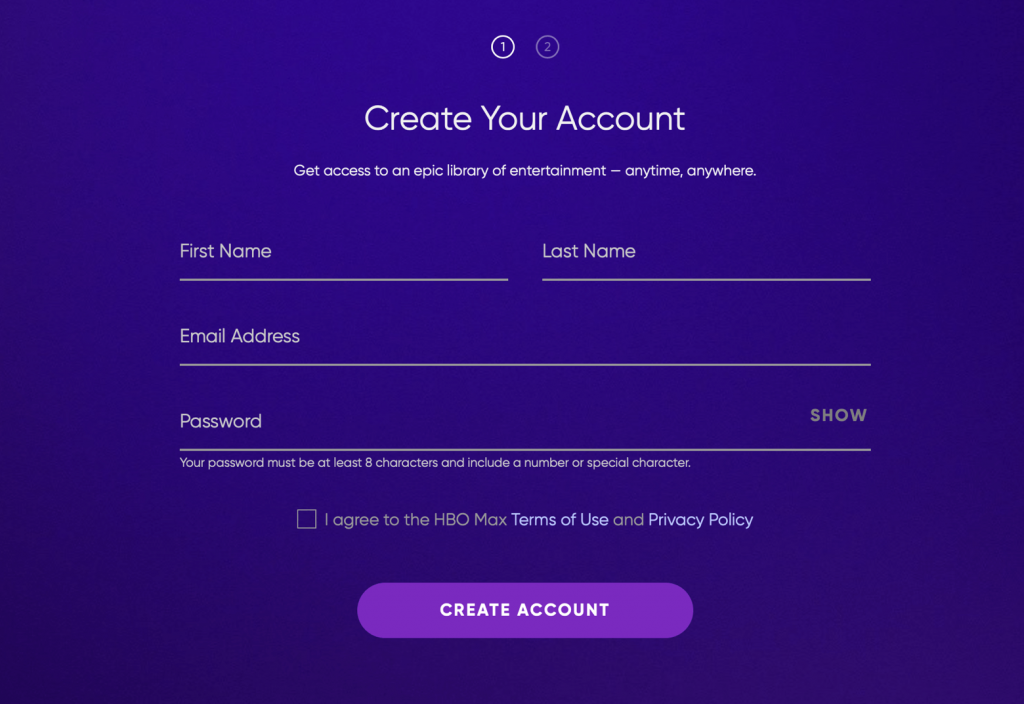 [6]. Select the billing method and enter the billing details.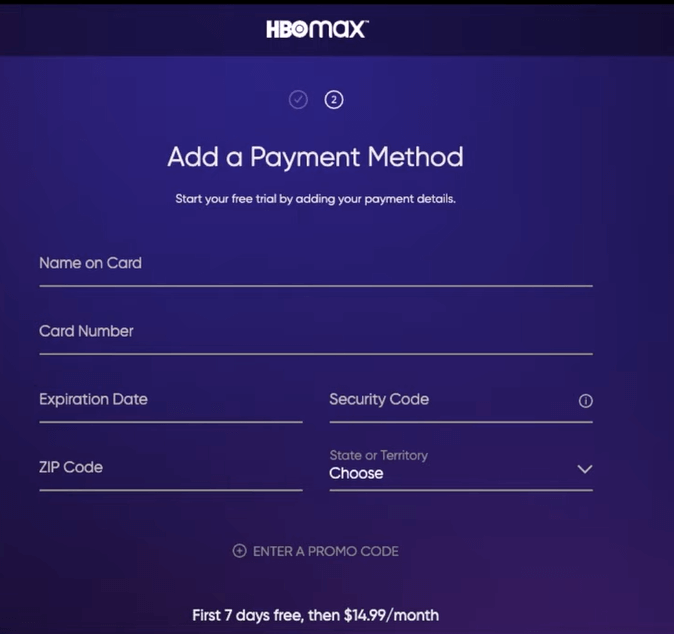 [7]. Make the payment and click Start Subscription.
[8]. Click Profile and start streaming the HBO Max content.
If you feel that the subscription plan cost is too expensive, then you can cancel the HBO Max subscription at any time.
Frequently Asked Questions
1. How to Cancel the HBO Max Free trial?
As the streaming platform doesn't have a free trial, there are no options available to cancel the trial on the platform. Instead, you can cancel the ongoing service subscription on your account.
2. Can I get an HBO Max free trial on Amazon Prime?
Yes. If you are an Amazon Prime subscriber, you can get a free trial along with HBO Max for 7-days and cancel anytime.