How To
How to Cancel Vimeo Subscription in Two Minutes
Not using Vimeo any more? Cancel your membership immediately to avoid automatic renewal.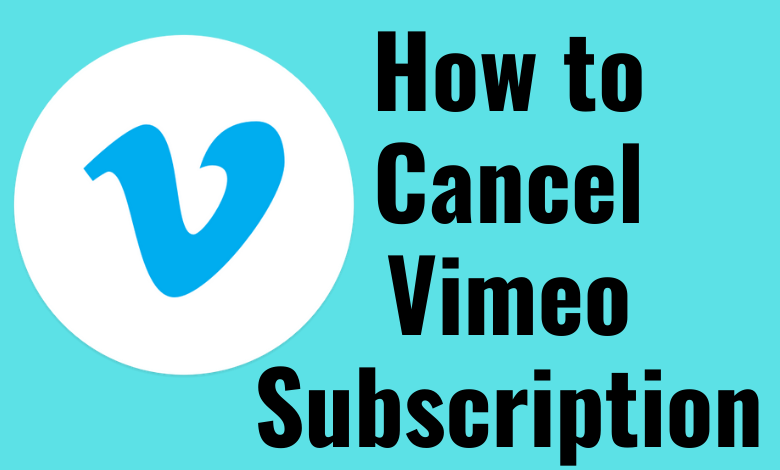 Vimeo app is an online video streaming service that permits users to upload, host, share, and watch their favorite video content. It offers videos for streaming in 1080 HD quality, and a few of them can be streamed in 4K. It also allows the user to buy and sell the video files. For offline streaming, you could save the videos. Vimeo offers both free and premium versions. Subscribe with the premium version and access live streaming along with unlimited storage space. If you no longer use Vimeo or you want to try another app, you have to cancel the subscription before the renewal date. Otherwise, you will be charged automatically even though you have uninstalled the app.
Steps to Cancel Vimeo Subscription from a Web Browser
[1] Open a web browser on your computer or mobile device.
[2] Visit the Vimeo website and log in with your account credentials.
[3] Click the My Profile icon at the top right corner of your browser.
[4] Select Settings from the dropdown menu.
[5] Click the Billing option from the menu list.
[6] Under the membership plan, click disable auto-renew or slide the toggle next to "Auto-renew on."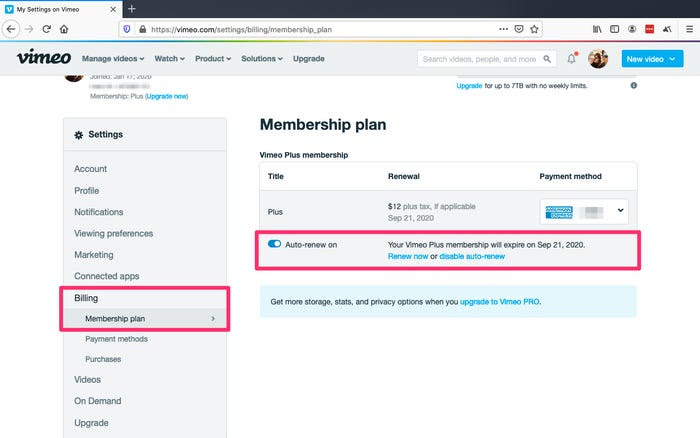 [7] Select Turn off auto-renew in the pop-up message to cancel the Vimeo subscription.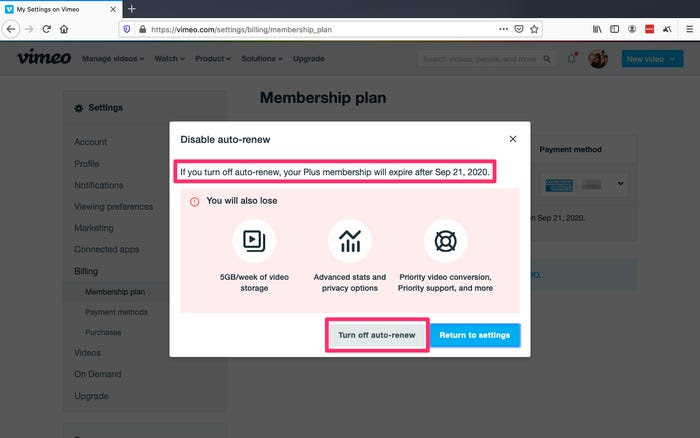 [8] Now, select the reason for canceling the Vimeo subscription and select the Turn off auto-renew button again to complete the process.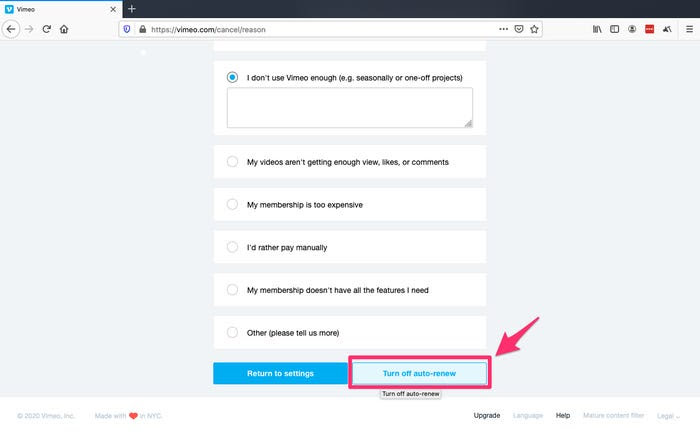 Steps to Cancel Vimeo Subscription on Android
If you subscribed to Vimeo through Google Play on your Android device, cancel the subscription with the below steps.
[1] Open the Google Play Store app on your Android device.
[2] Select the account that you have used to subscribe to Vimeo.
[3] Tap the three-lined Menu icon at the top left of the screen.
[4] Click Subscriptions on the left pane.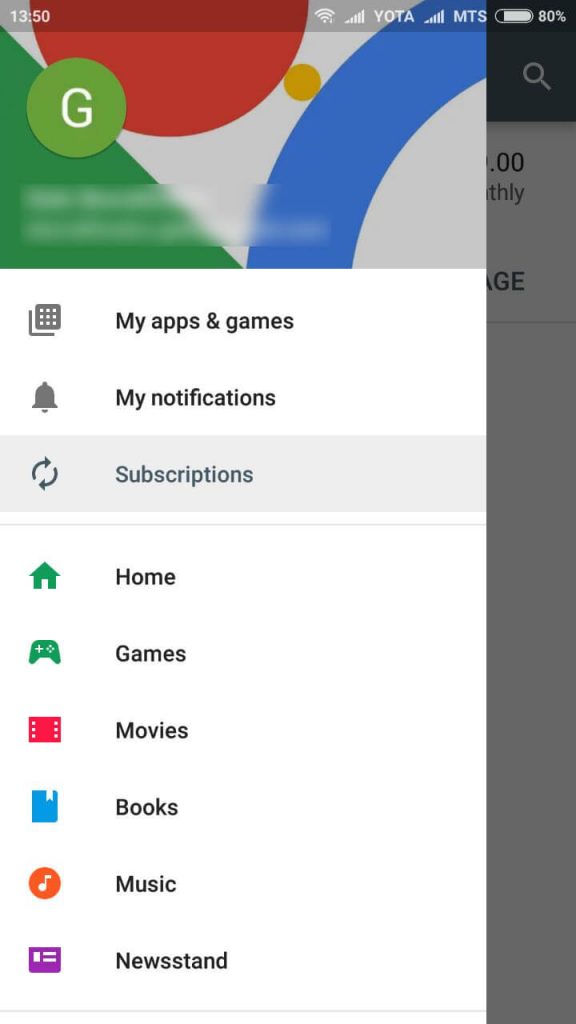 [5] Under subscriptions, select the Vimeo subscription.
[6] Select the Cancel Subscription option and click Confirm to cancel your Vimeo Subscription.
Steps to Cancel Subscription on iPhone/iPad
If you purchased the Vimeo subscription via iTunes on iPhone/iPad, you could cancel it by following the below steps.
[1] Open the Settings app on your iPhone/iPad.
[2] Tap on your Apple ID at the top.
[3] Click on the Subscriptions menu.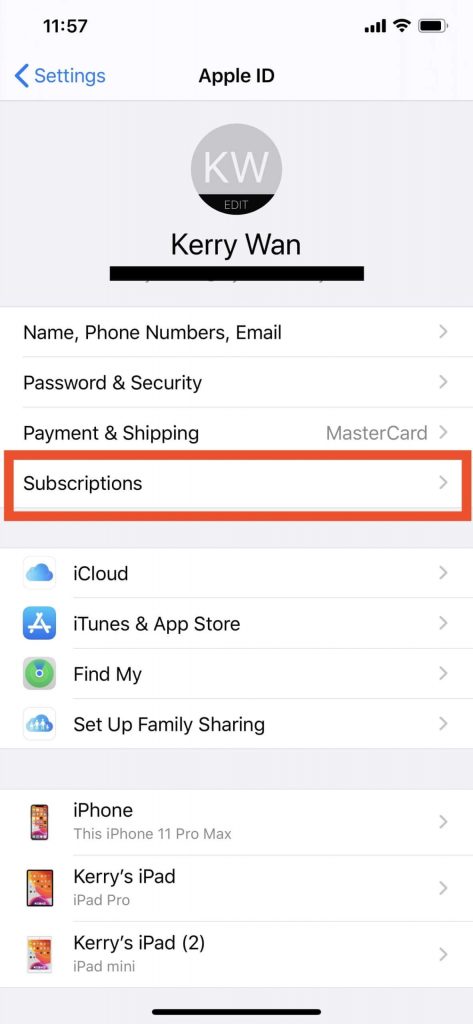 Related – Simple guide to cancel Funimation subscription
[4] Under subscriptions, choose Vimeo subscription from the list.
[5] Select Cancel Subscription and click Confirm to confirm cancellation.
These are the essential steps to cancel your membership with Vimeo at any time. If you have any doubts or queries related to the cancellation process, tell us in the comments section.
We are available on Facebook and Twitter. Follow our profiles to get instant notification on the latest articles.
Was this article helpful?