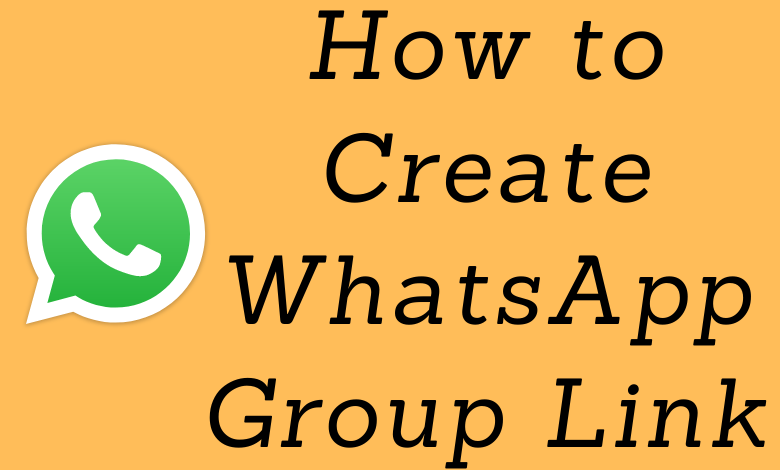 WhatsApp is a user-friendly social media app where to send and receive messages using the internet. It comes with a popular feature called WhatsApp group chat. It lets you connect with a group of people. In WhatsApp group chat, you can add up to 256 members. Instead of adding each new member individually from your contact, you can create an invitation link and share it with anyone through WhatsApp or other messaging platform. The interested people can tap the link and join your WhatsApp group instantly. Through this, you can add people to your group without saving their contact numbers. In this article, we will show how to create and share WhatsApp group link without adding contacts.
How to Create WhatsApp Group Link
There are three ways to set a Whatsapp group link using
Android
iOS
Whatsapp Web for PC
Note: To create the group link, you need to be an admin of the group.
Create WhatsApp Group Link on Android
[1] Open WhatsApp on your Android device.
[2] Select your group for which you want to create a link.
[3] Tap the group name at the top to visit the group info screen.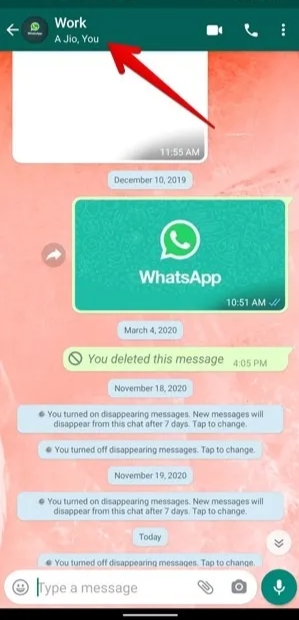 [4] Scroll down to the participant's section and select the Invite via link option.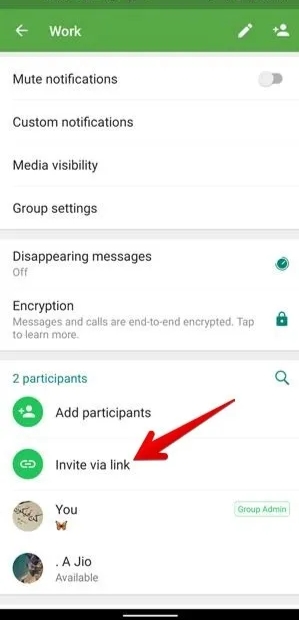 [5] You will get the group link option in the following section. You can select and share the link through these options:
Send link via WhatsApp – It allows to share the link through WhatsApp
Copy the link – To copy and paste the link outside of WhatsApp
Share link – To share link directly with other apps
QR code – To create QR code
Reset link – You can disable the link and no one can join the group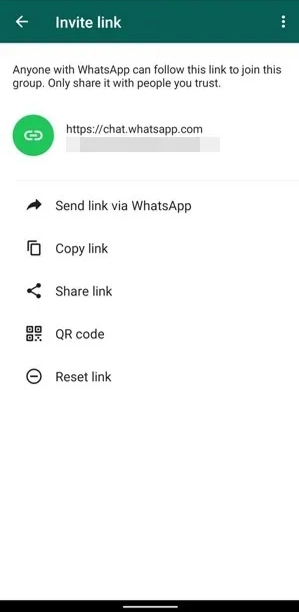 Create WhatsApp Group Link on iPhone
[1] Open the WhatsApp app on your iPhone.
[2] Select and open the group from which you want to create the group link.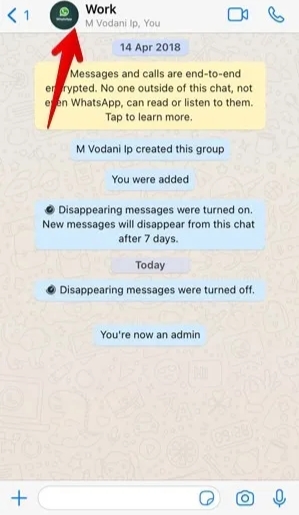 [3] Tap on the group name at the top or swipe left on the group name in the chat list. Click More > Group Info.
[4] You will get various group settings, tap on Invite to Group via link.
[5] Here, you can select copy, share, QR code, or reset link.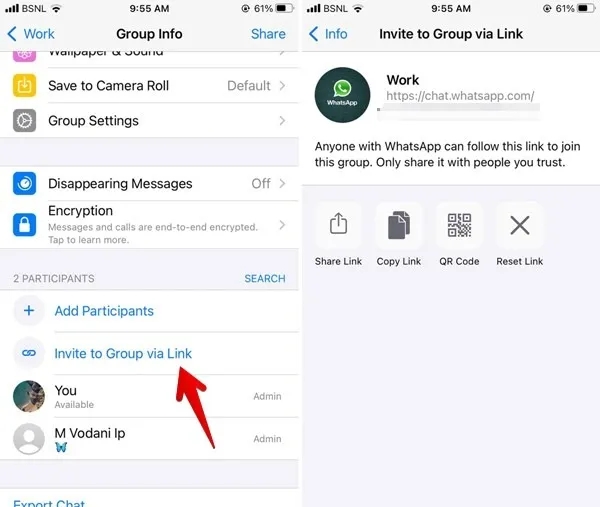 Create WhatsApp Group Link on PC
[1] Visit WhatsApp web on your computer.
[2] Open the group which links you want to create and share.
[3] Tap on the group name at the top of the screen.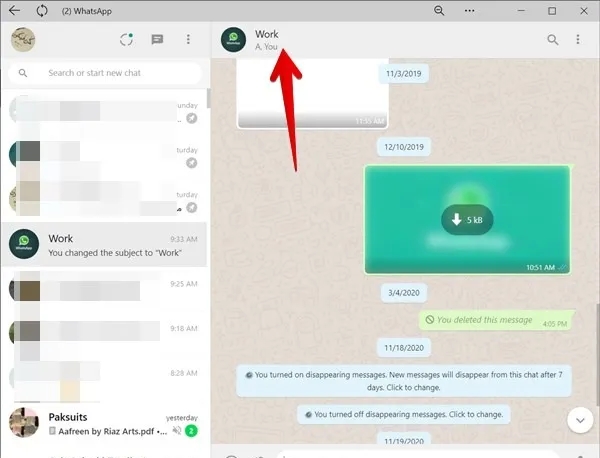 [4] The new window slide will open from the right side.
[5] Select Invite to group via link.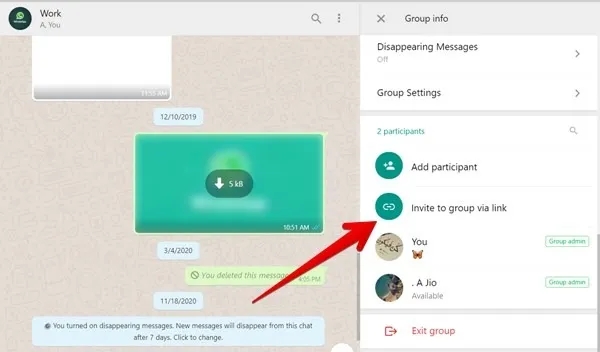 [6] Here, you can select various features related to group links like share, copy or reset links.
How to Create WhatsApp Group Code
[1] Tap the group name and select Invite via link.
[2] Click the three-dot menu icon on the top right corner and select the Print group QR Code option.
[3] The QR code will be ready, you can either save and share it as a pdf or send the screenshot.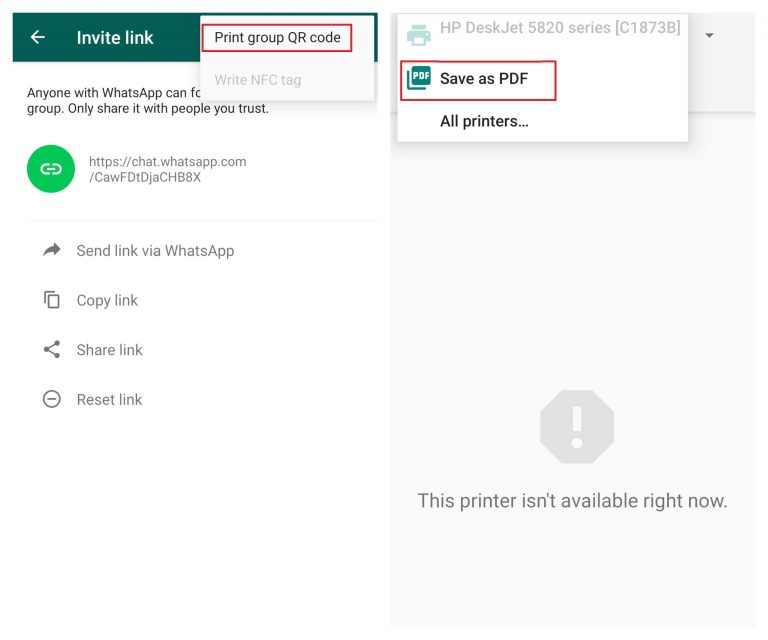 These are the methods that you can use to create a WhatsApp group link. Using this, you can send photos, videos, files, and share locations with multiple people at a time, and stay connected with your friends, family, and colleagues. If you have any queries or feedback, share with use the comments section. Stay tuned with us on Facebook and Twitter pages for more articles.