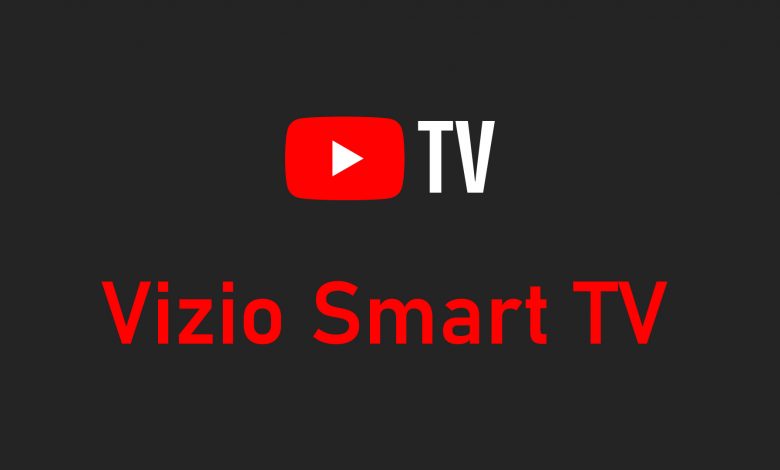 YouTube TV is a digital live TV streaming service that lets you watch live TV over 70 + networks. It is the perfect replacement for cable and satellite TV to watch your favourites in HD in a living room or on the go. YouTube TV is a subscription-based service which is available at $49.99/month. An unlimited cloud DVR storage and multiple device access supports are provided along with its subscription. It is a cross-platform streaming service and you can install it on all your streaming devices. If you are a Vizio Smart TV user, you can use the Smartcast feature to stream contents on your TV. YouTube TV is not yet added to the Vizio Smart TV apps list and hence, you have to cast it to your TV until it is added.
How to Stream Live TVs on YouTube TV on Vizio Smart TV?
Vizio Smart TVs has inbuilt Chromecast support which will help you to cast contents to your TV. If your Vizio Smart TV doesn't support inbuilt casting, then use an external Chromecast device to cast contents.
How to cast YouTube TV from Android & iOS to Vizio Smart TV?
YouTube TV is one of the compatible Chromecast application. You can install it on Android and iOS devices.
Note: The below procedure is same for both inbuilt casting feature and for external Chromecast device. But make sure, your TV or Chromecast and your Smartphone are connected to the same WiFi network.
(1) Open YouTube TV app on your smartphone.
(2) If both the devices are connected to the same WiFi network, you will find the "Cast" icon on the top of your app homepage. Click on the "Cast" icon.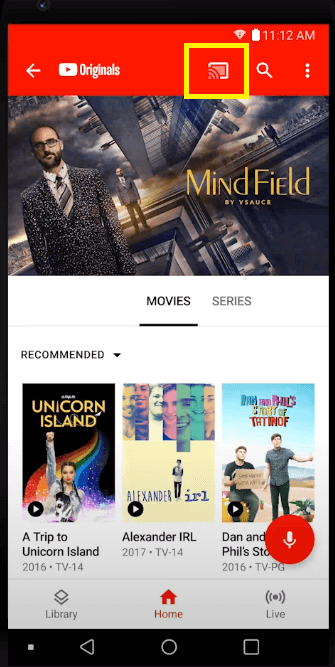 (3) The app will now display the list of devices which are readily available to cast. Click on the Vizio Smart TV device name to cast it.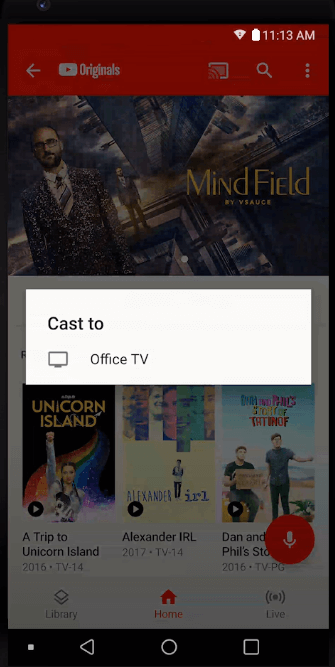 (4) Now start streaming the live channel you wish to see to watch it on your Vizio Smart TV.
The video will now start streaming on your TV. You can use your mobile phone as a remote to change channels. To stop casting, click on the "Cast" icon again and tap on the "Stop Casting" button.
How Cast YouTube TV to VIZIO Smart TV using Computer?
You can also use the YouTube TV website on your Chrome browser of your PC to stream contents on Vizio TV as well.
(1) Open the Google Chrome Web browser and visit tv.youtube.com.
(2) Click on the three-dotted menu icon on the top right corner of your browser and click on the "Cast" button.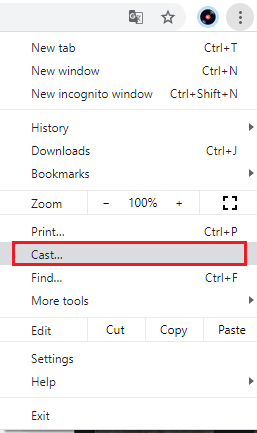 (3) The browser will search for the available devices and displays them. Click on the sources dropdown and choose "Cast Tab" option.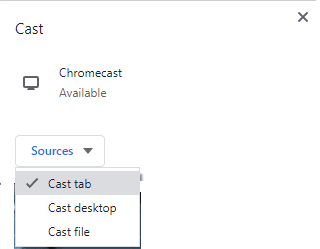 (4) Now click on the Chromecast device or Vizio Smart TV name to cast contents from your PC to TV.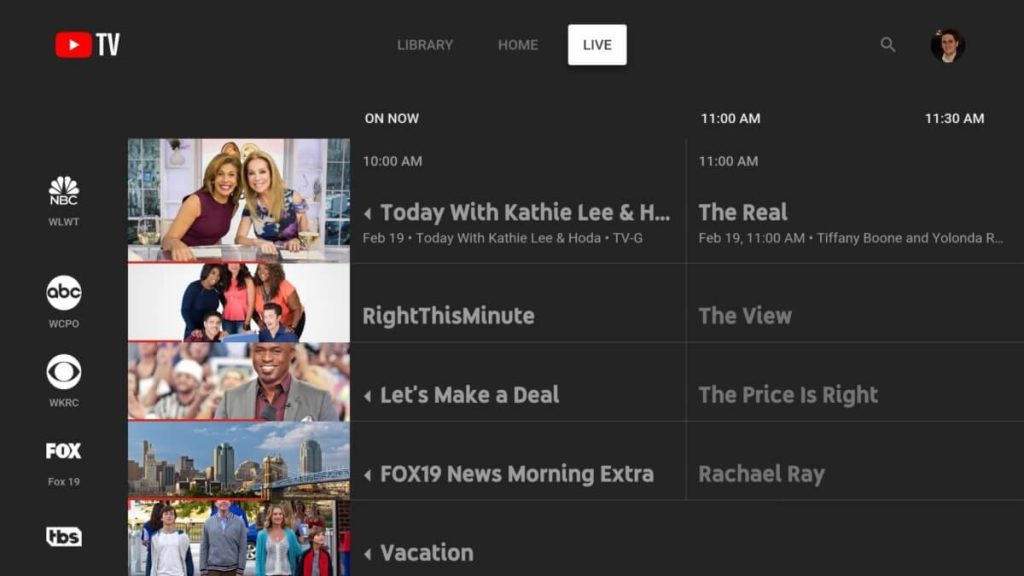 The video you streamed on your browser will now play on your Vizio Smart TV.
Alternative Methods
If you are not willing to use cast option, then try using streaming devices on your Vizio Smart TV. Here are a few devices which support YouTube TV:
Our Opinion
As YouTube TV is not available to install directly on Vizio Smart TVs, you have to use the Smartcast option to stream it. You can follow the steps mentioned above to cast YouTube TV contents on your Smart TV either using your Smartphones or PC. If you have any other streaming devices like Firestick or Roku, you can use it as well.
Still, facing any issues? Ask us about it in the comments section. Follow us on Facebook and Twitter for regular updates.
Was this article helpful?