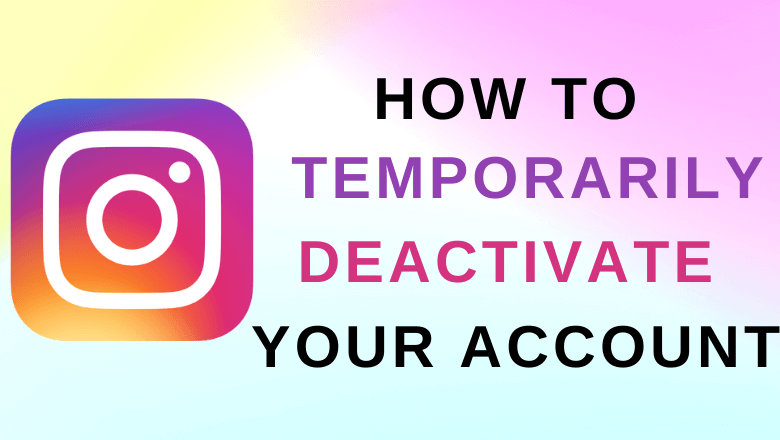 We all know that social media like Instagram lacks the emotion that the real world has to offer. As a result, many users may get carried away, be hurtful, and misuse the platform. As a result, many of them like to stay away from Instagram. Those who don't want to leave their Instagram platform permanently can temporarily deactivate their account and reactivate it whenever they want.
Instagram Deactivation – Go to your Instagram profile > choose Profile > select Edit Profile > choose Temporarily Disable My Account > choose a reason > enter the password > disable the account.
How to Temporarily Disable or Deactivate Your Instagram Account
You can't deactivate your Instagram account on the iPhone and Android app. The deactivation process can be carried out on the web version.
#1. Visit the Instagram webpage from your PC.
#2. If you are not logged in already, log in using your Email/Username and Password.
#3. Once logged in, click your profile picture icon in the top right of the webpage and click Profile
#4. On the profile page, click Edit Profile.

#5. Scroll down and click 'Temporarily Disable My Account' in the bottom right of the 'Edit Profile' webpage.
#6. Select an option from the drop-down menu next to Why are you disabling your account? and enter your password.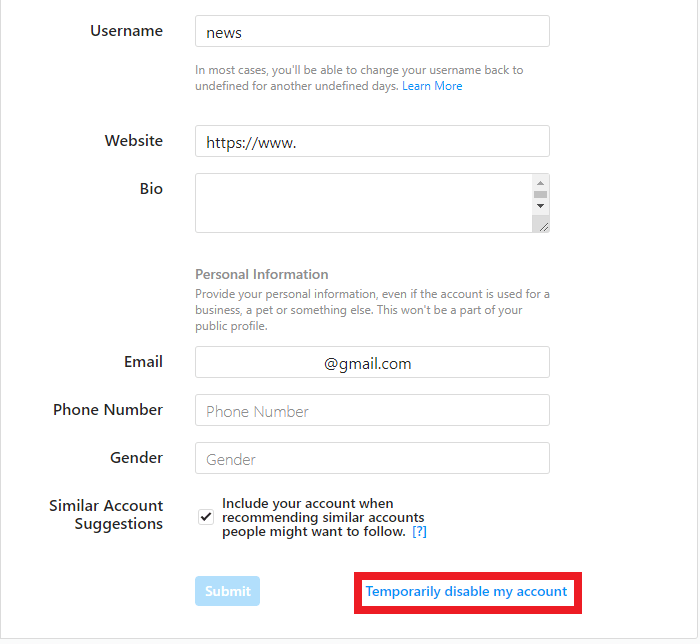 Note – The option to disable your account will appear only after selecting a reason and entering your password.
#7. Click Temporarily Disable Account.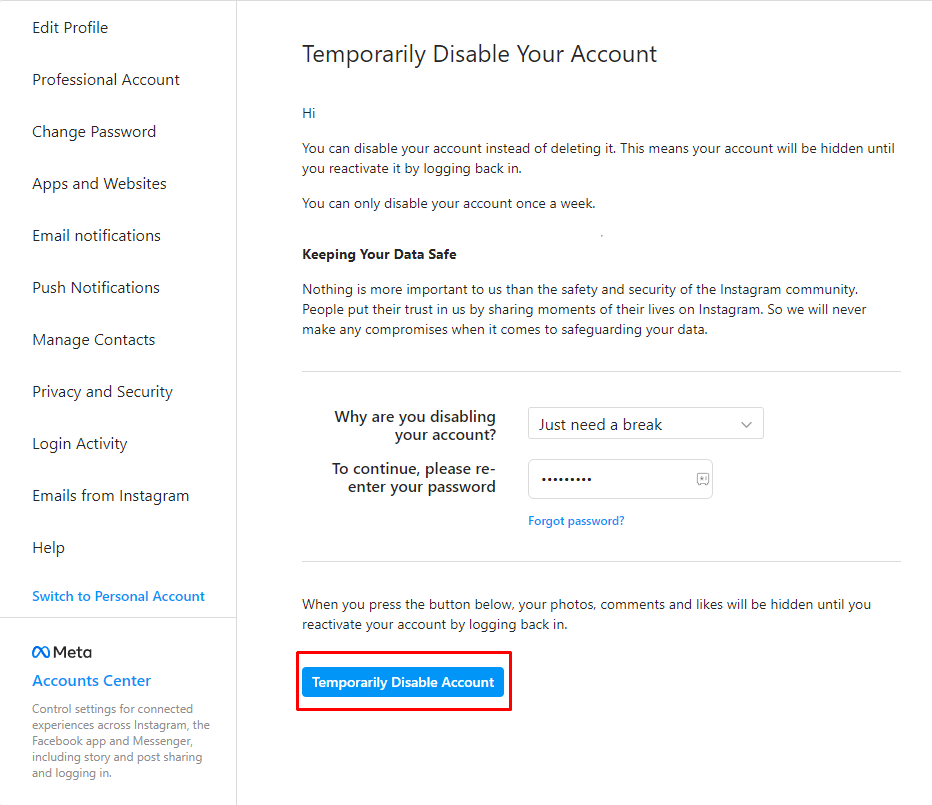 #8. All done.
Note – You can reactivate the disabled Instagram account by simply logging in with your email id/username and password.
Permanently Delete Instagram Account
Those who want to leave the Instagram platform permanently, visit the account deletion page and permanently delete your Instagram account. Unlike deactivation, all your data including the posts, videos, and comments will be deleted. You can't get them by any means.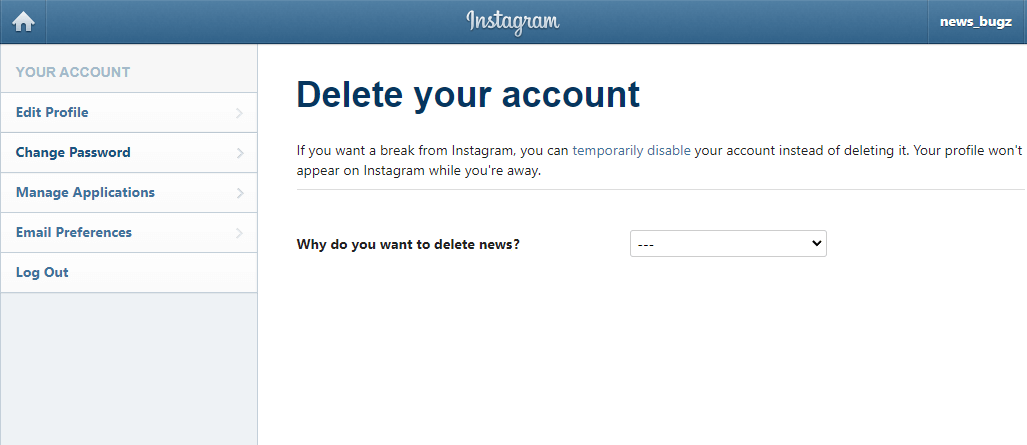 Frequently Asked Questions
1) How to deactivate an Instagram account 2 times in a week?
You can't deactivate an Instagram account twice a week. Once you have deactivated your account, you can't deactivate it again for the next seven days.
2) How to deactivate an Instagram account temporarily on mobile (Android or iPhone)?
Launch a browser on your smartphone and then follow the above-mentioned deactivation process. Currently, Instagram doesn't allow its users to deactivate their accounts on the mobile app.
Was this article helpful?