PS4 gaming consoles are one of the best gaming consoles in the world. You can create as many as 16 user profiles on your PS4 Playstation. But, sometimes you might want to delete the user on PS4. If you run out of storage, or when you want to add a new user, or if you had decided to sell your console, deleting a user from PlayStation 4 will help you a lot. Deleting the PlayStation Account (PSN) is completely a straightforward process with simple navigation. Deleting the account on PS4 ill remove all the saved data, digital downloads, apps and erases all your account information stored on the console permanently. From this article, let you know how to delete the PS4 PlayStation account.
PlayStation is a gaming and entertainment device owned by Sony. First of all, it was designed to deliver ineradicable games over the internet, later it was made to support various services to watch movies, live channels, TV shows and much more. It has Playstation Now and Playstation Plus which are available in 19 countries. You should have PlayStation Exclusives to get new games and updates of existing games. If you decide not to use your Playstation console any more you or when you want to sell it you can simply delete your PlayStation account on your PS4, PS3 or other consoles.
What happens when you delete a user
All the saved data and any data related to the user will be deleted.
Game licenses, applications that are purchased by the user will be removed and can't be accessed anymore.
Parental controls set by the user will remain constant on your PS4.
Ways to Delete a User on PS4
There are two ways to delete a user on PS4.
Using Login Settings
Using Parental Controls/Family Management
Techowns Tip: How to Reset PS4 & PS3 PlayStation to Factory Settings
Steps to Delete a User on PS4 using Login Settings
(1) Turn on your PS4 and go to the Settings menu.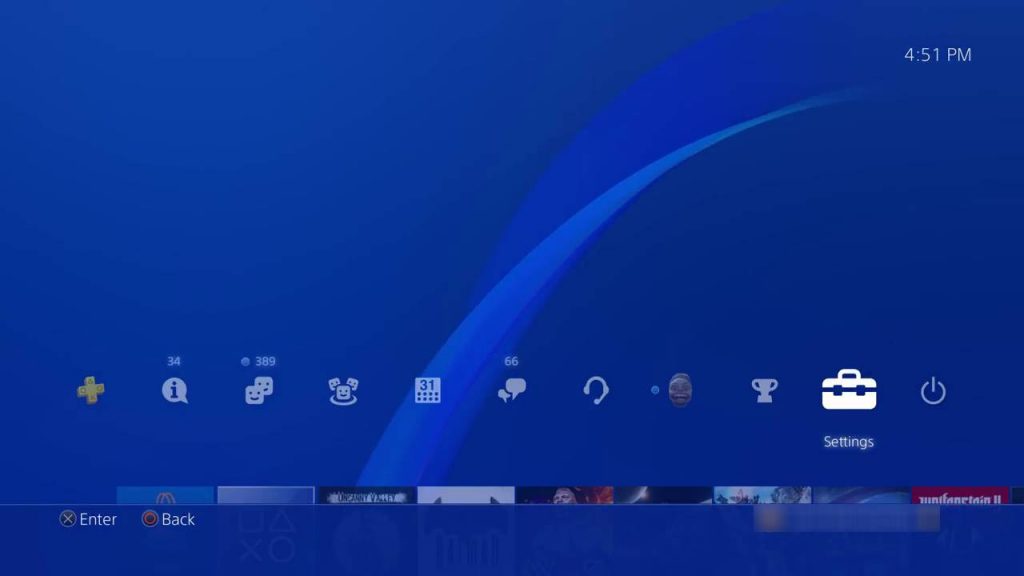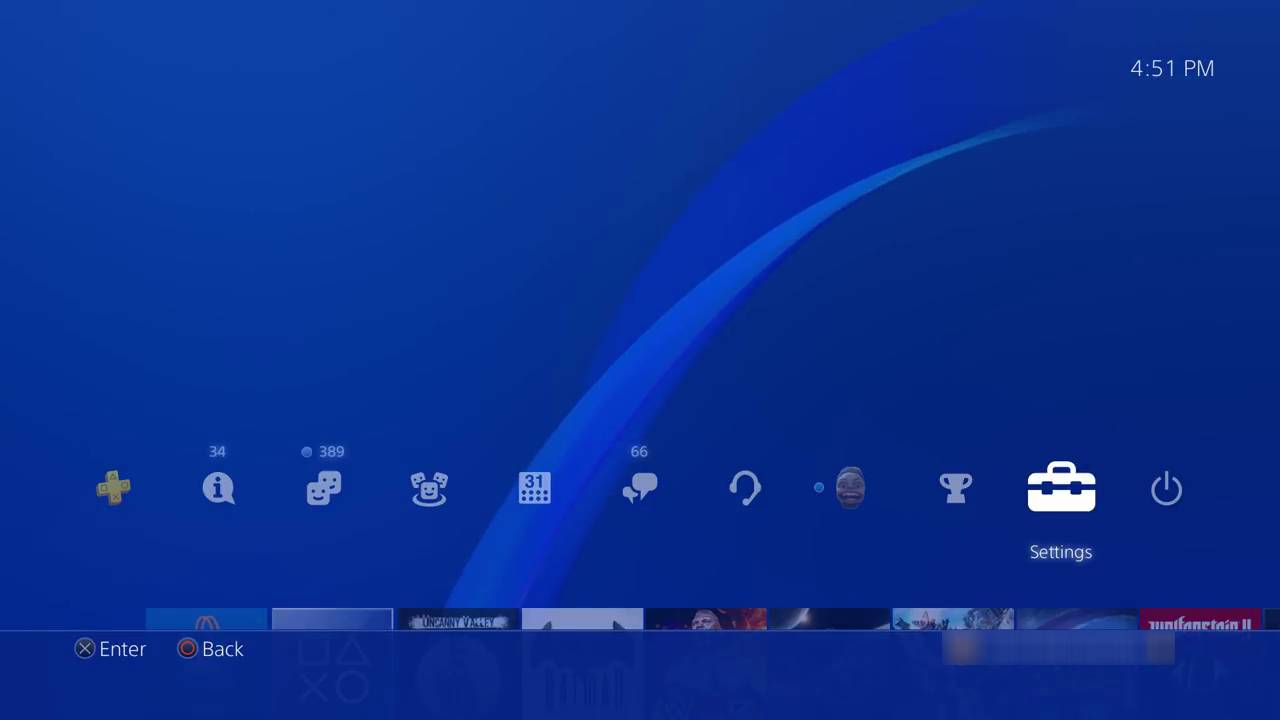 (2) Choose the Login Settings on the Setting menu.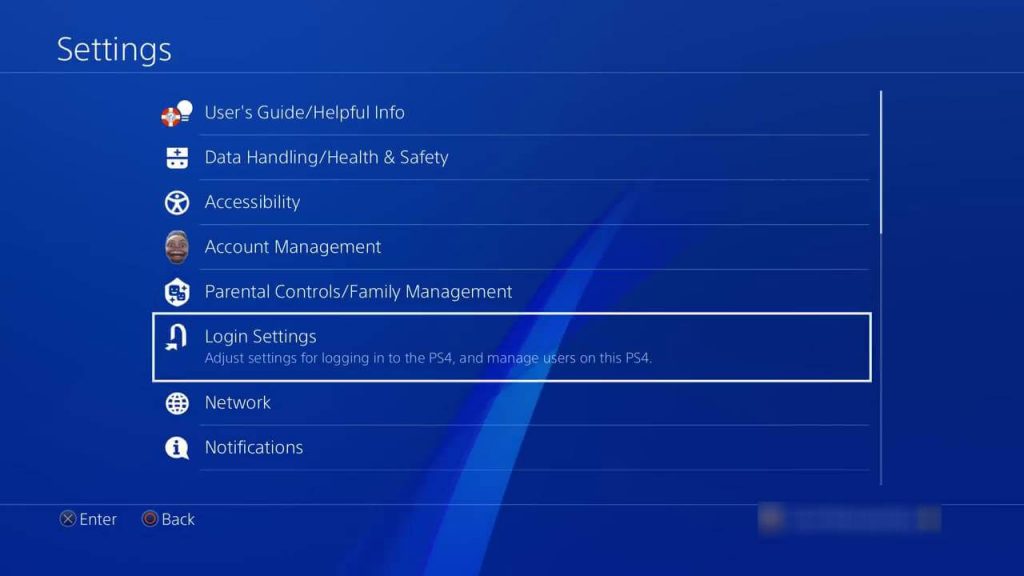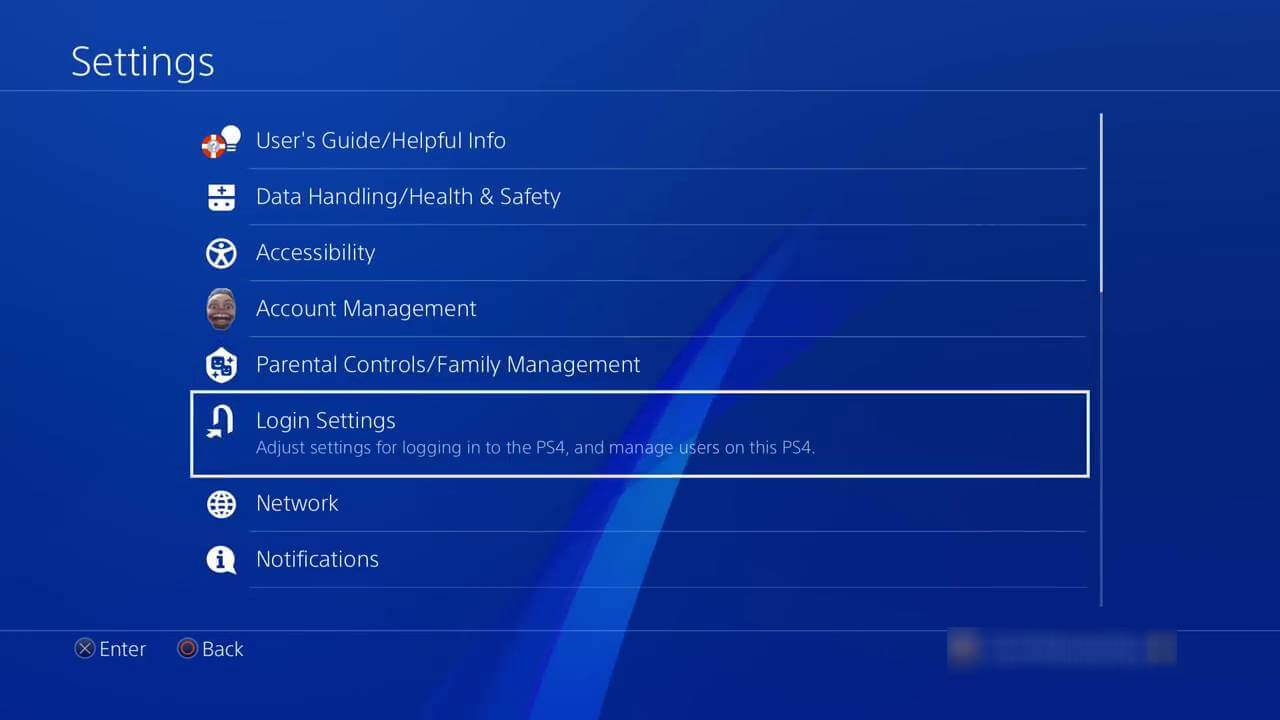 (3) On the Login Settings screen, click the User Management option.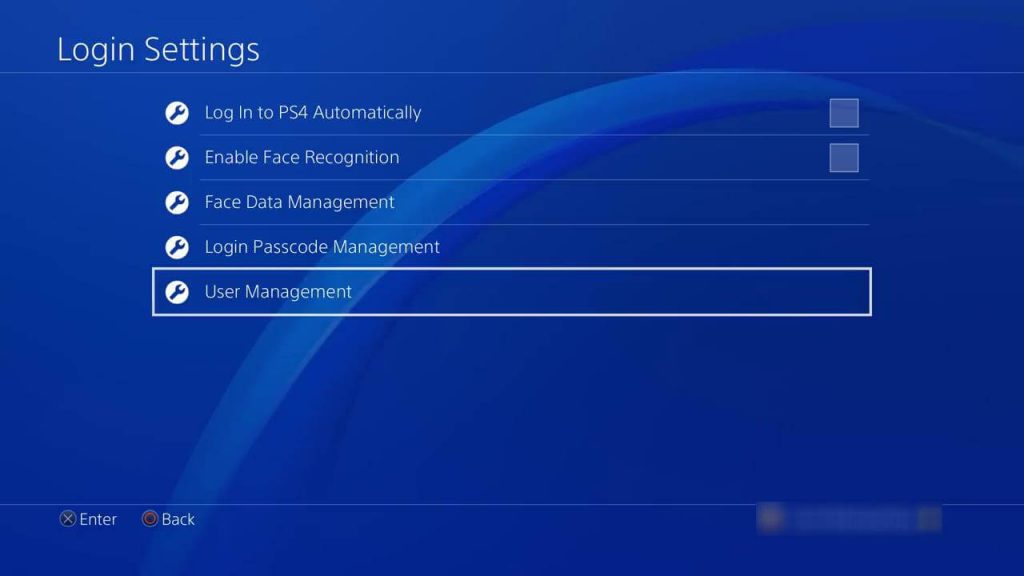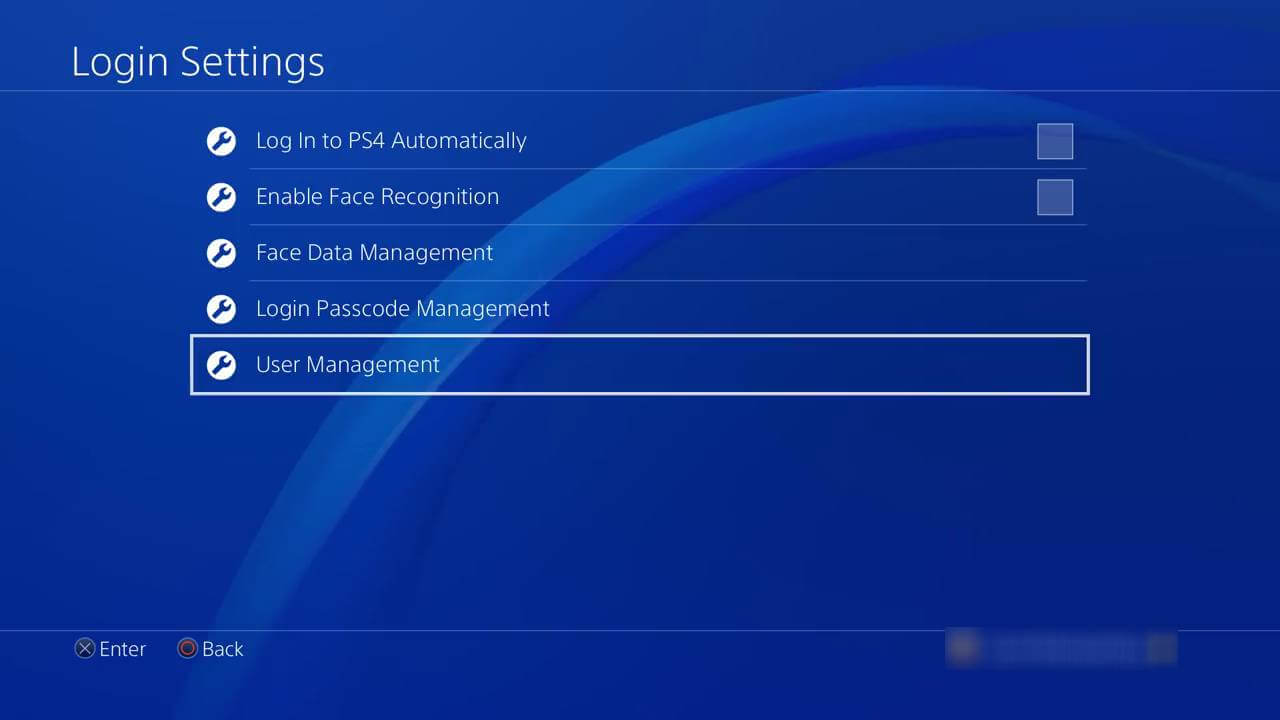 (4) Two options will be displayed, click the Delete User option.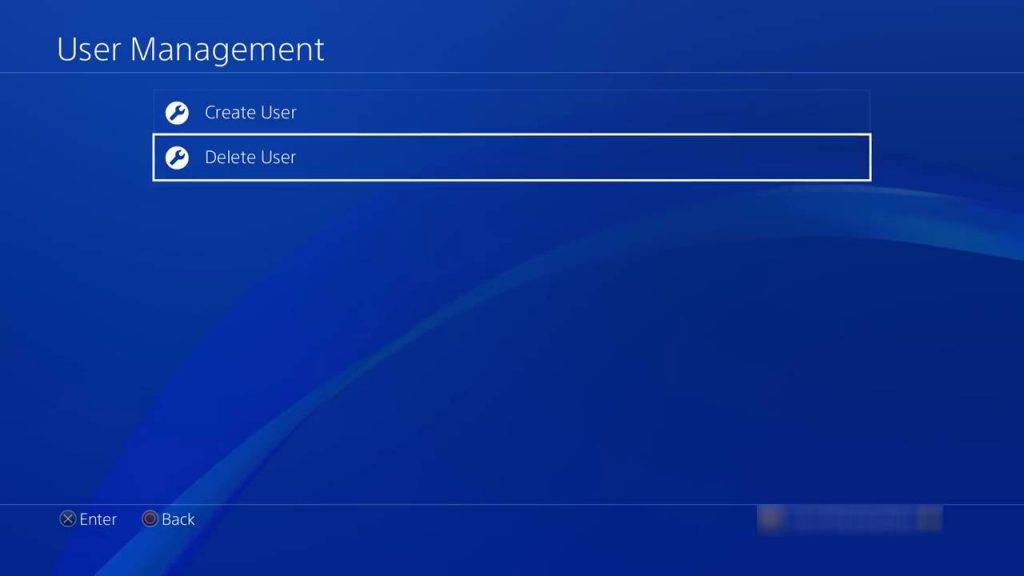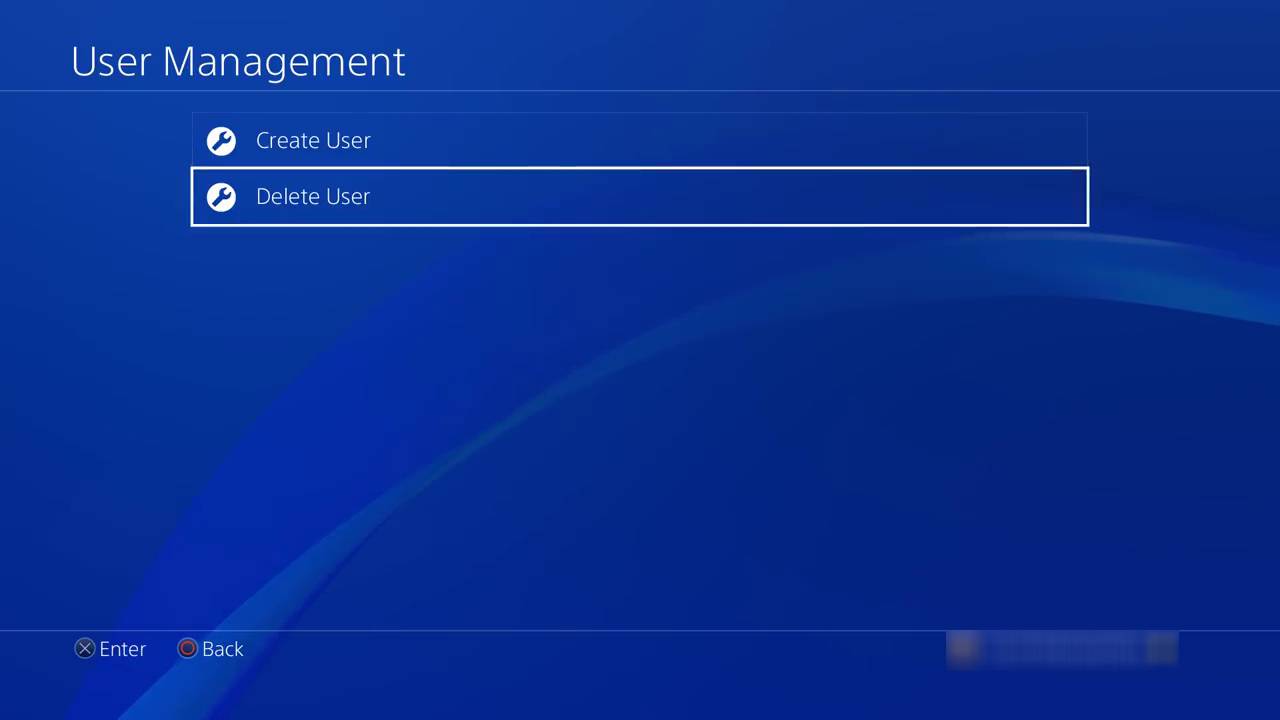 (5) All the user profiles that you have created will appear. Click the user profile that you want to delete.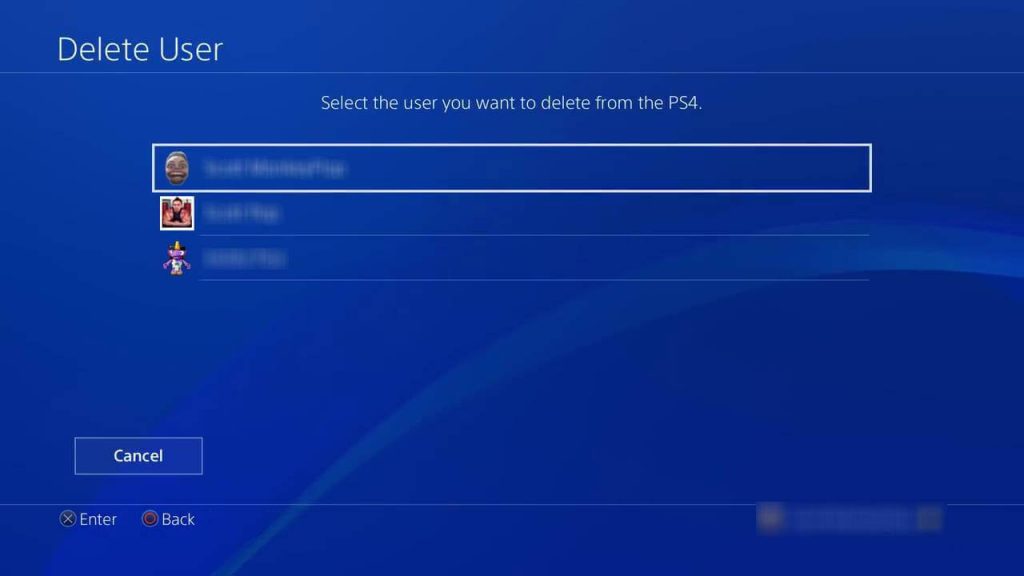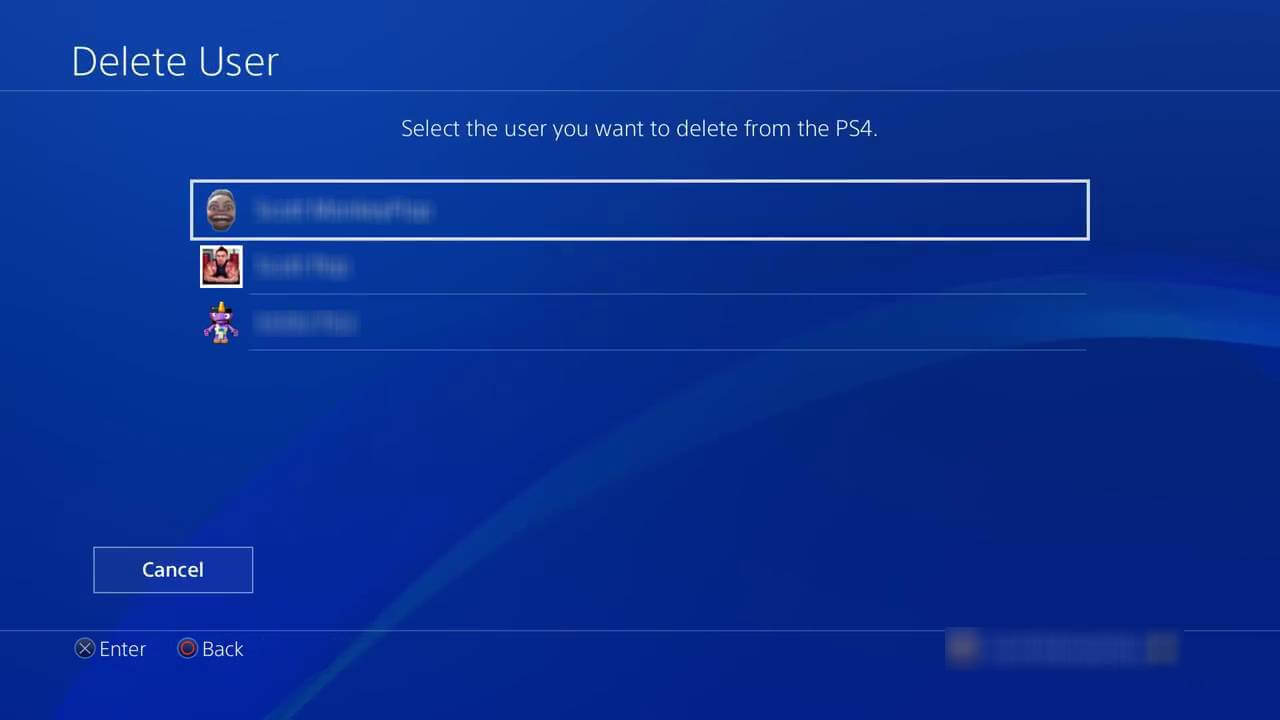 (6) On the confirmation screen, click the Delete button. This will permanently delete the user.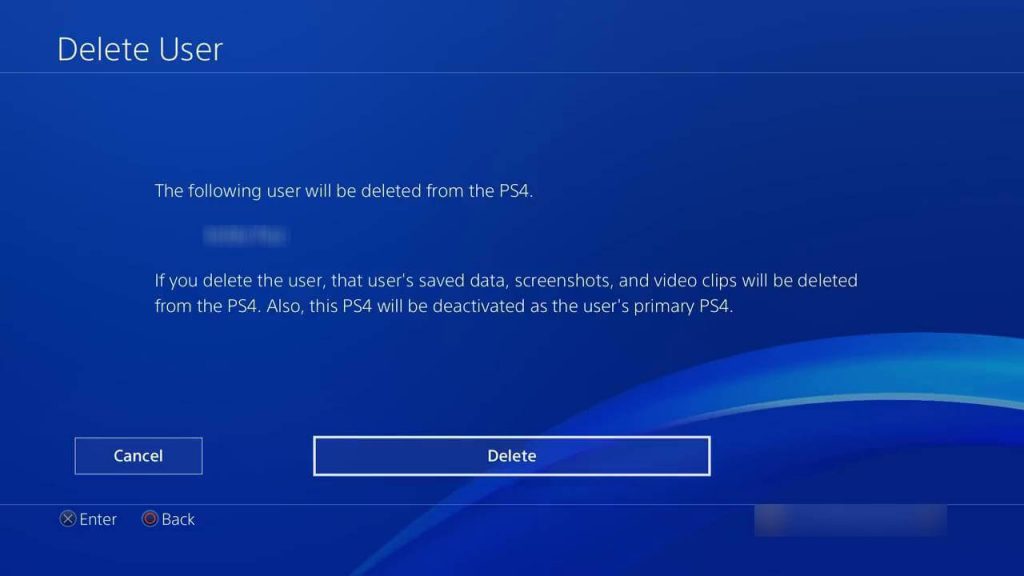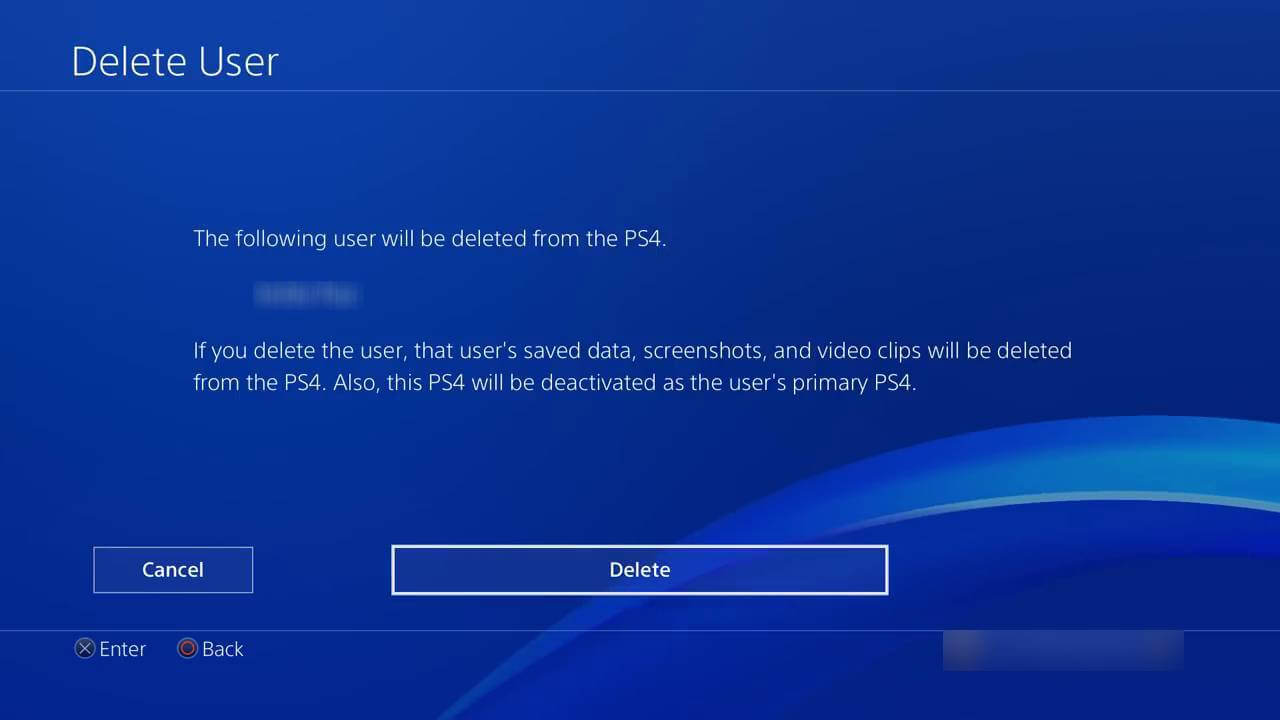 Steps to Delete a User on PS4 using Parental Controls/Family Management
If there is only one user account created on the system and if this account needs to be deleted, then the user should create a new account in Safe Mode. After this, log in under the newly created user account and then delete the desired user account from your PlayStation Console.
#1: Turn on your PlayStation console and then connect it to the internet.
#2: Sign in with your PlayStation account, which you want to delete.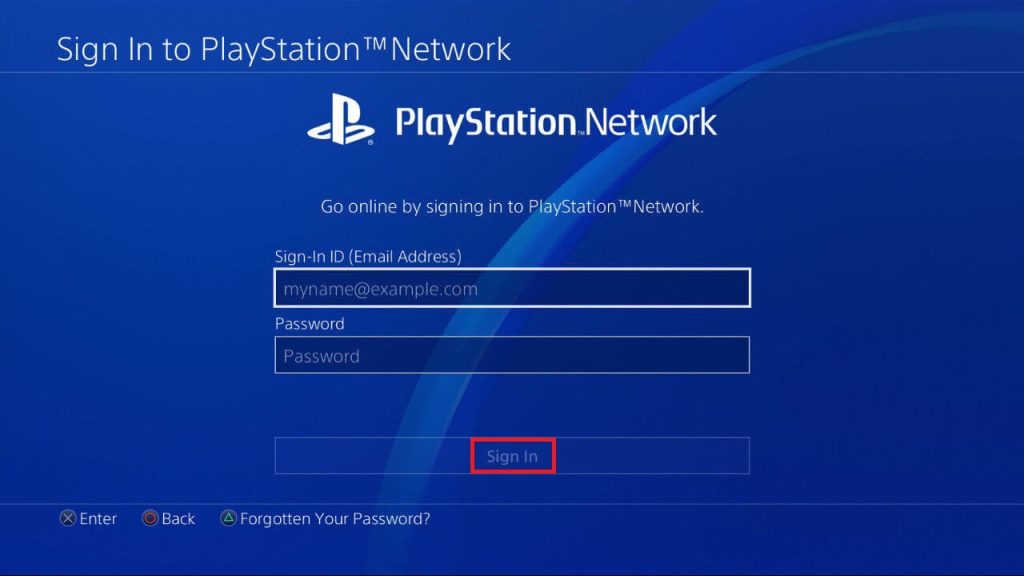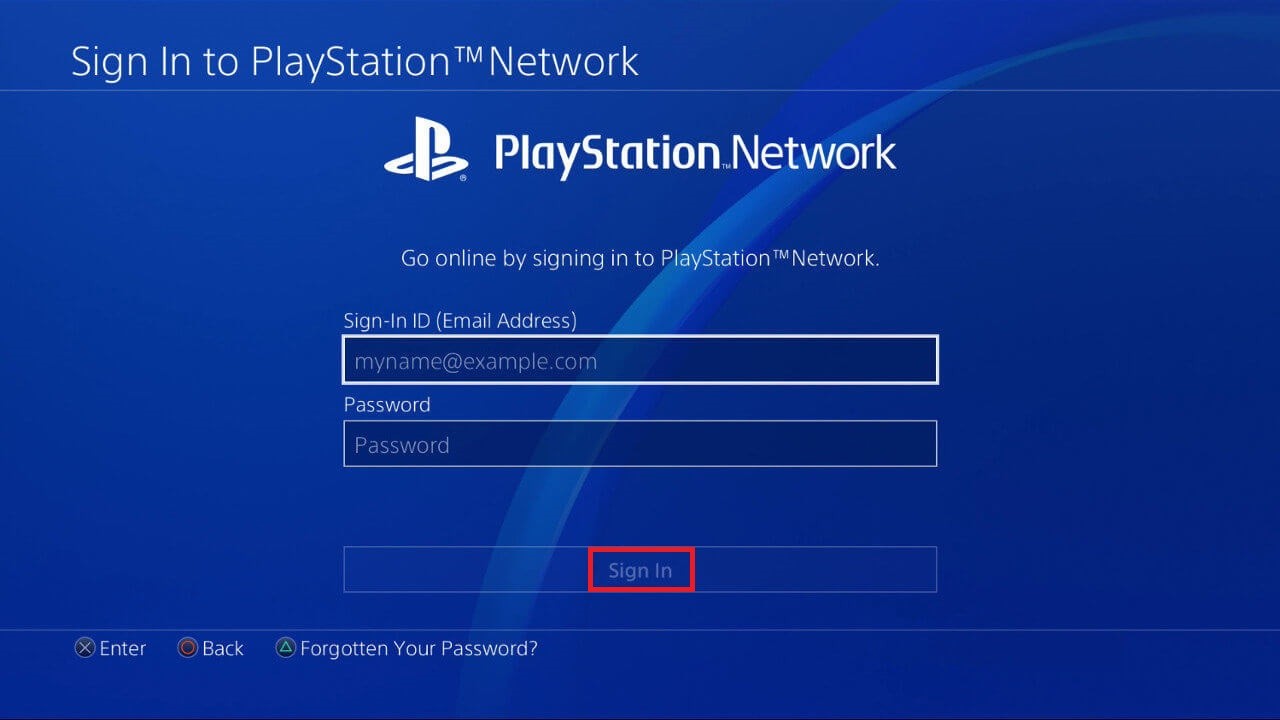 #3: Navigate to Function area and select settings from the right side row.
#4: Select Parental controls / Family Management option.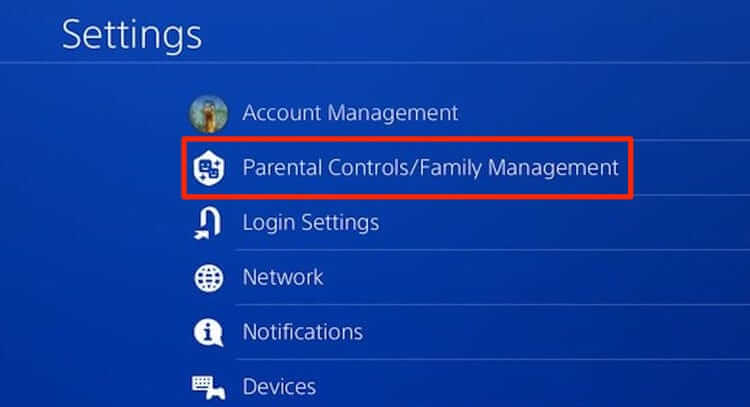 #5: On the very next screen you have to select Family Management option.
#6: Under Family Management, select the name of the profile you want to delete.
#7: Then select Delete User Profile option.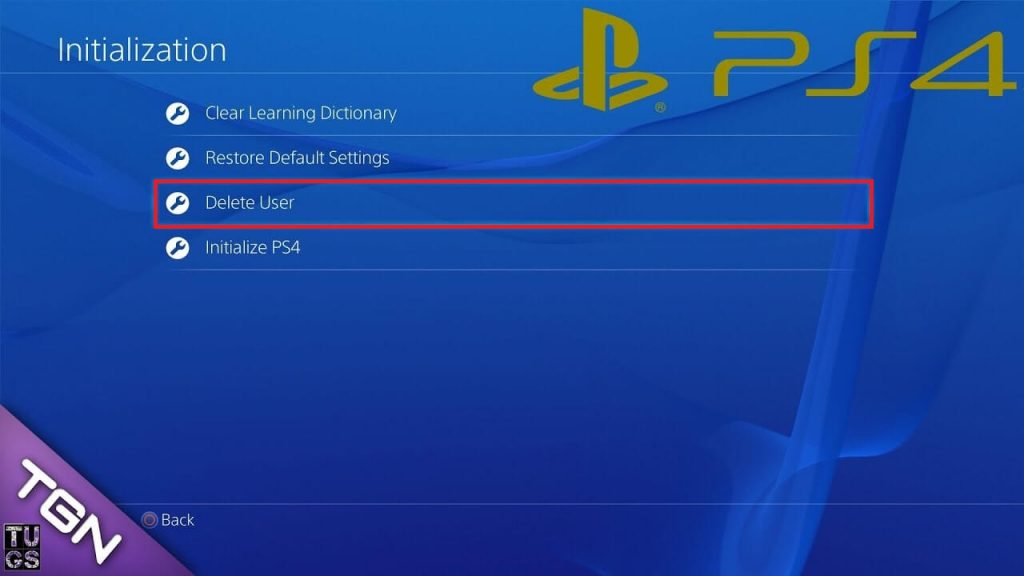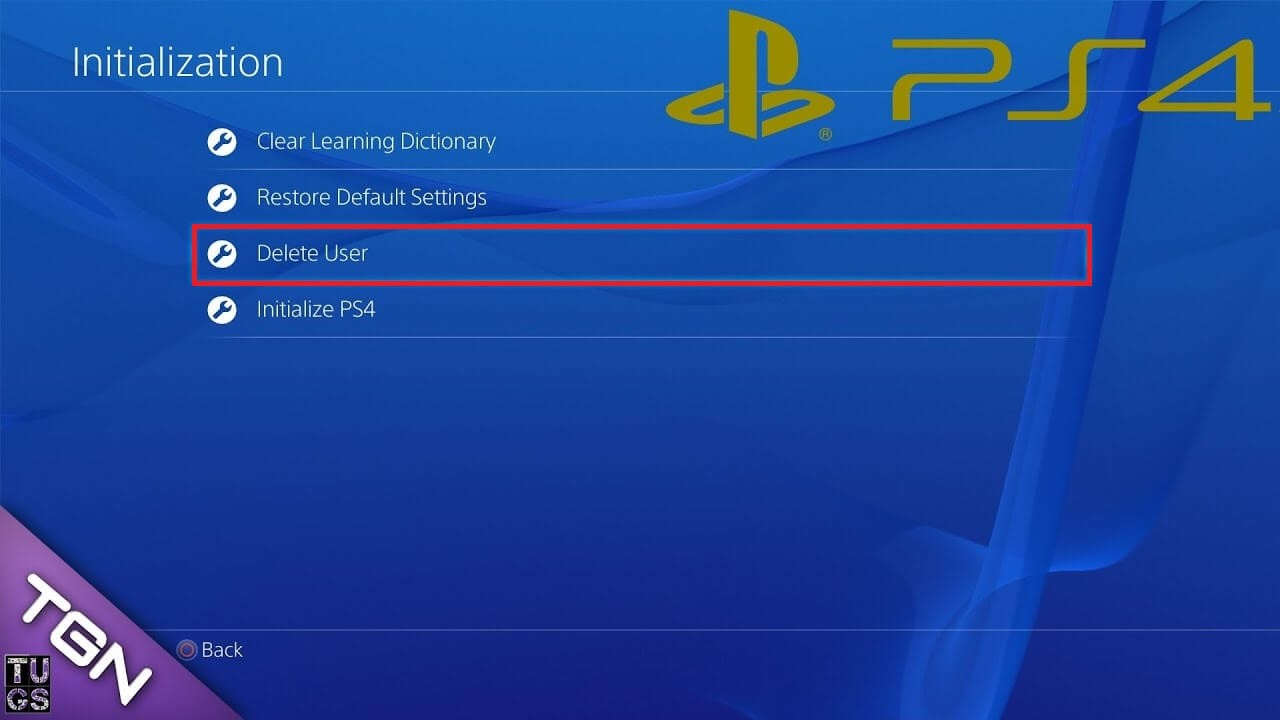 #8: Follow the on-screen instructions to delete your PlayStation account.
Note: If you are using any guest account with your PlayStation, it cannot be deleted in this method.
Our Opinion
As you have deleted your account on PlayStation PS4 (or PS3), it will remove all saved data, game apps, online downloads and screenshots captured by the user. This process will desert the entire PlayStation Console. Any purchased apps and games will no longer be available unless a new PlayStation account is added. Furthermore, any parental control limitations posed will remain saved and unchanged until they are changed via another account.
Having any queries, please post it in the comments below. Follow us on Twitter and Facebook for more updates.
Was this article helpful?