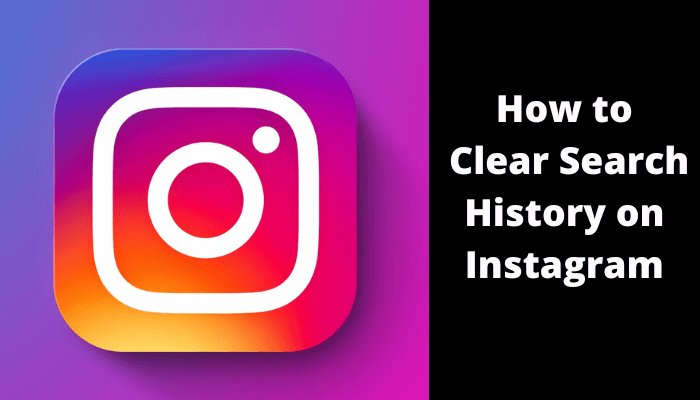 Instagram is one of the largest social media networks, with more than 1 billion active users. Instagram saves every data of your activity likes liked posts, search history, comments, etc. You can use them to find your old activity quickly or you can delete them to clear some space. If you want to clear the search history on Instagram, you can do it easily from the Account Settings. By doing so, your search history will not be visible when someone uses your Instagram account.
Smartphone – Select your Profile icon → tap the hamburger icon → select Your Activity → choose Recent Searches → click on Clear All → choose Clear All again.
Browser – Open your profile page → click on the Settings icon → choose Privacy and security → select View Account Data → select View All under Search History → tap on Clear search history.
How to Clear Search History on Instagram [Android & iPhone]
1: Open Instagram App on your mobile and log into your Account.
2: On the right bottom of the screen, you can see an icon with your Instagram profile picture. Click on it.
3: On the top right corner, select the hamburger icon.
4: From the drop-down menu, select the Your activity option.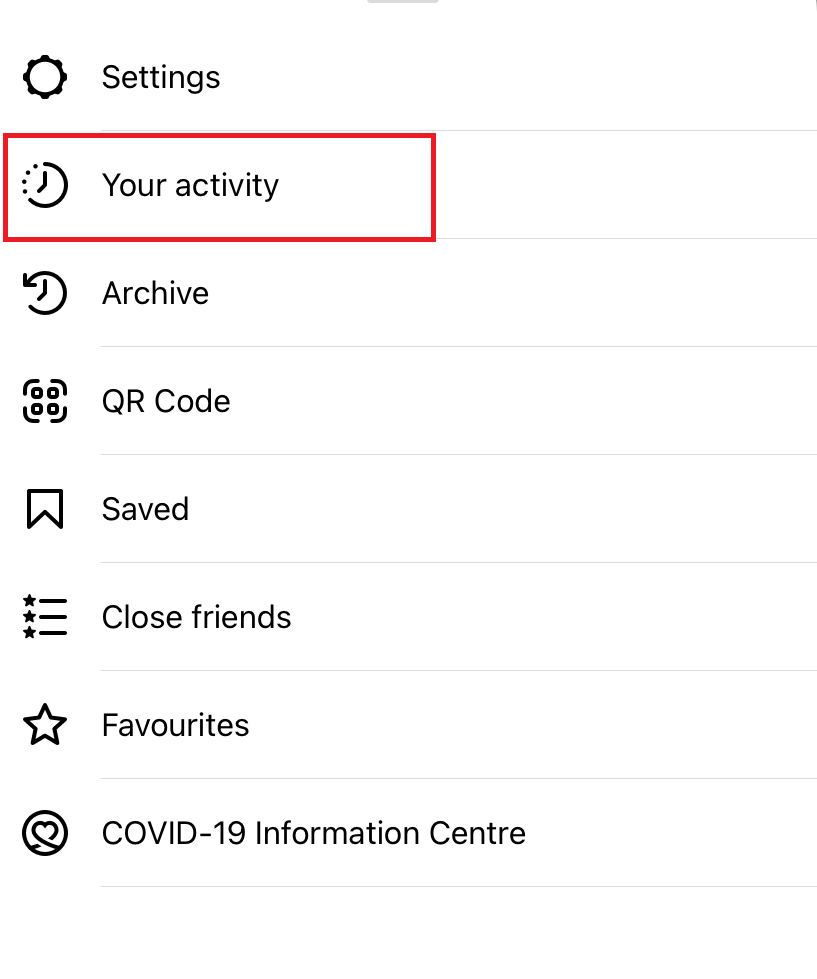 5: Select Recent searches. It will display your current search history.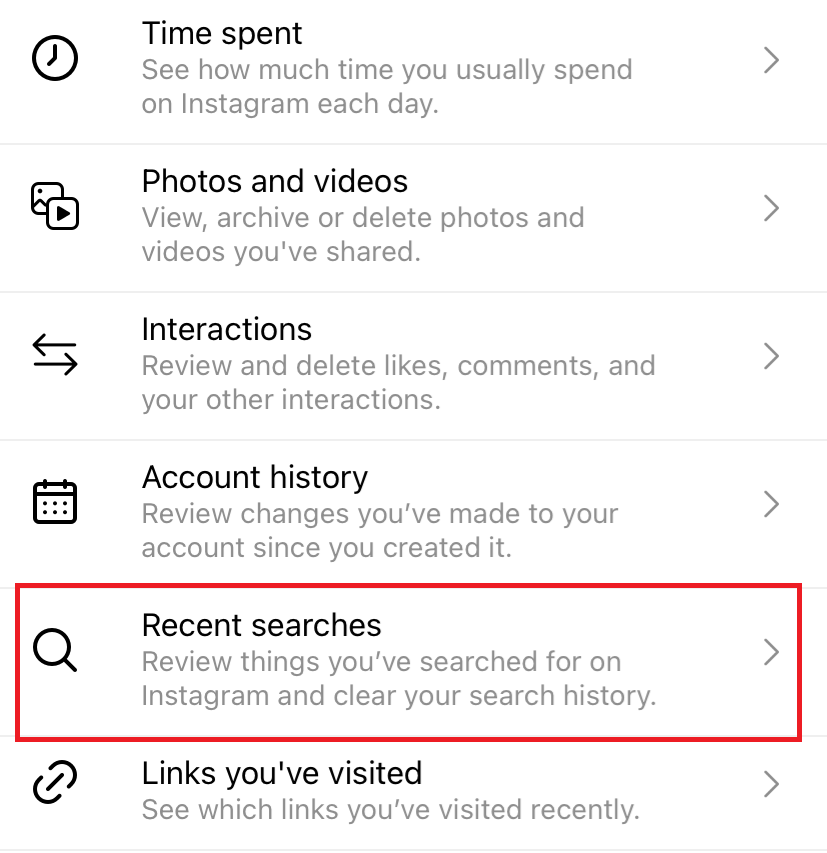 6: Here, you can clear individual search history by tapping on the X button next to it. Or, you can clear all the searches at one by tapping on the Clear All option.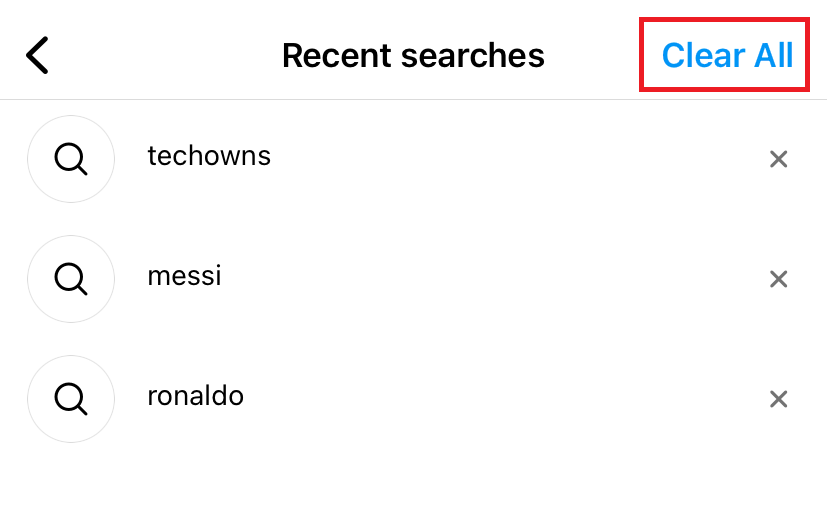 7: For confirmation, click the Clear All option again.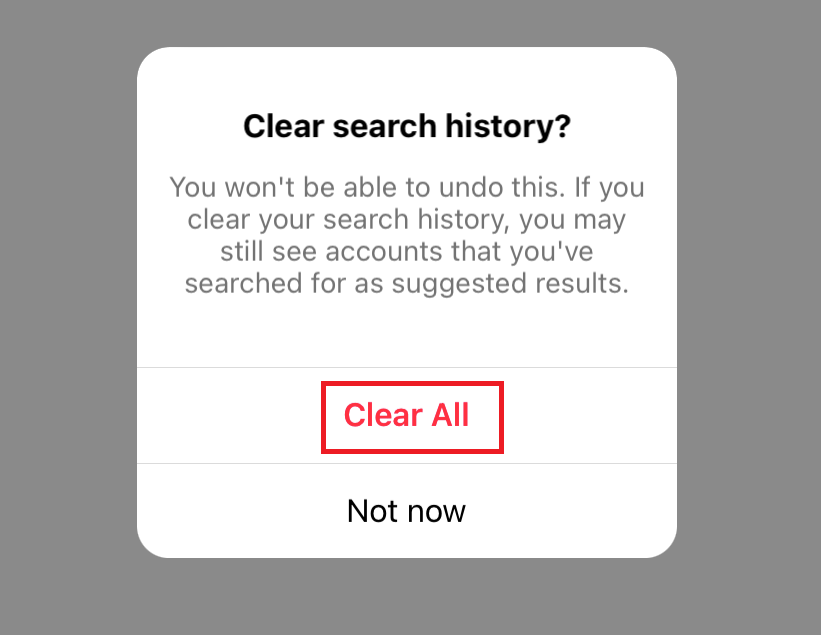 How to Clear Search Instagram History on Browser [Windows & Mac]
1: On a web browser, log into your account by visiting www.instagram.com.
2: Go to your profile page by selecting your profile icon → Profile.
3: On your profile page, select the Settings icon next to your Instagram username.
4: Click the Privacy and Security option.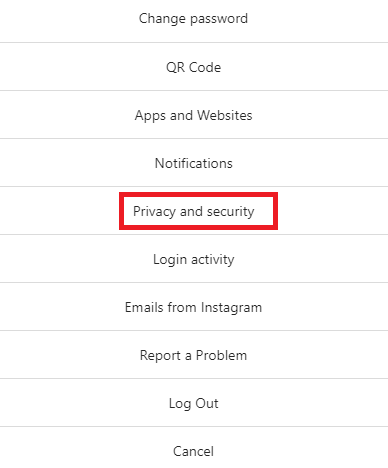 5: Under Privacy and Security, select View Account Data.
6: Find the Search history section and tap the View All option.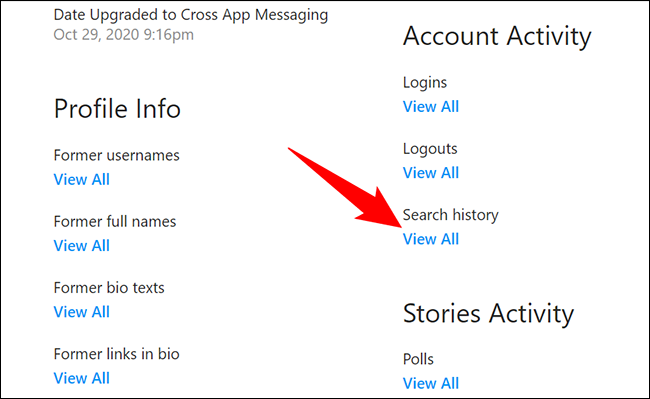 7: Select the Clear Search history option. To confirm your decision, click on the Yes I'm Sure option.
READ NEXT
Was this article helpful?