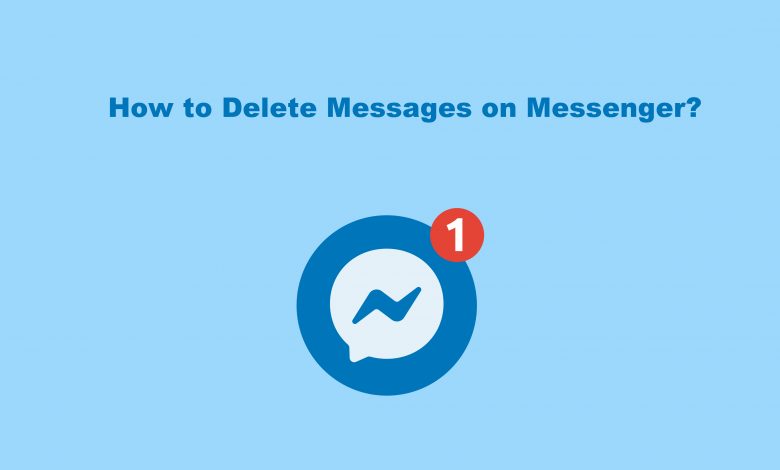 Messenger is one of many social chat apps to stay connected with the community. It is an all-in-one app that lets you be with someone just with an internet connection. Messenger supports one-on-one as well as group chat features. In addition to this, Messenger has dark mode option to make it comfortable while using it during night time as well. You can call an individual or a group of people over WiFi for free. Besides all, Messenger is all about sharing unlimited messages as text, voice messages, stickers, emojis, GIFs, photos, videos, location, etc. It supports sharing messages without the phone number. The interface of Messenger is designed to be simple and easy-to-use. When you don't want so many messages to occupy your inbox, you may delete it. Get in to find how to delete messages on Messenger in brief.
Important! If you want to know how to delete multiple messages on Messenger, then Messenger doesn't allow you to delete all your conversations all at once. So, you can only delete individual conversations.
How to Delete Messages on Messenger?
If you want to unsend a Messenger message, then know the possible ways in which you can do it from the section below.
How to Delete Messenger Messages on Desktop App?
If you have installed Messenger as a desktop app on your PC, then carry out the steps given below to delete the message.
(1) On the Messenger, open the conversation.
(2) Right click on the message that you want to delete.
(3) Click on Remove for you or Remove for Everyone option.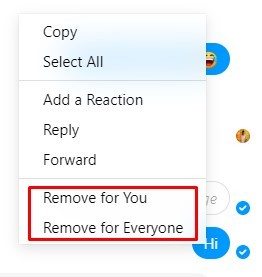 (4) Finally, click on Remove.

Note: To delete a conversation on the Messenger desktop app, right-click on the conversation to select Delete Conversation. Finally, select the Delete option.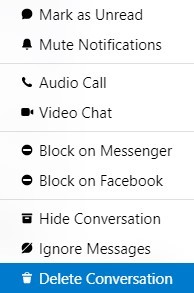 How to Delete Facebook Messenger Messages on Website?
If you have logged into Messenger on messenger.com, then the steps given below will let you delete the message.
(1) Click on the conversation to open it.
(2) Navigate to the message you want to delete.
(3) Select More icon (three dots)

(4) Click on Remove.

(5) You will get two options: Remove for You and Remove for Everyone. Choose the relevant one and click on the Remove button.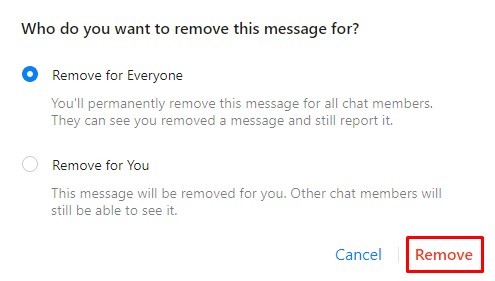 Note: In order to delete a conversation, hover to the conversation, and click on Menu. Select Delete and choose Delete again.
How to Delete Message on Facebook Messenger?
If you are using Messenger app on and iOS devices, then get to know the procedure to delete messages.
(1) Open Messenger app on your smartphone.
(2) Under Chats, open a conversation.
(3) Just tap and hold a message that you want to delete.
(4) Click on Remove and then tap on Remove for you.
(5) Lastly, tap on Remove.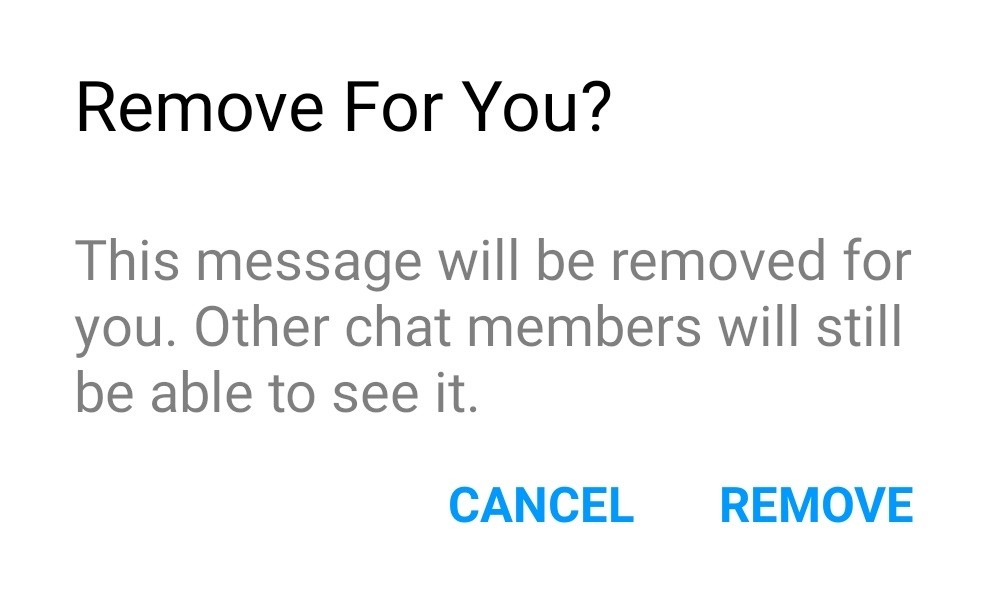 Note: To delete a conversation, swipe left on the conversation and tap on Delete icon. Click on Delete or Delete Chat.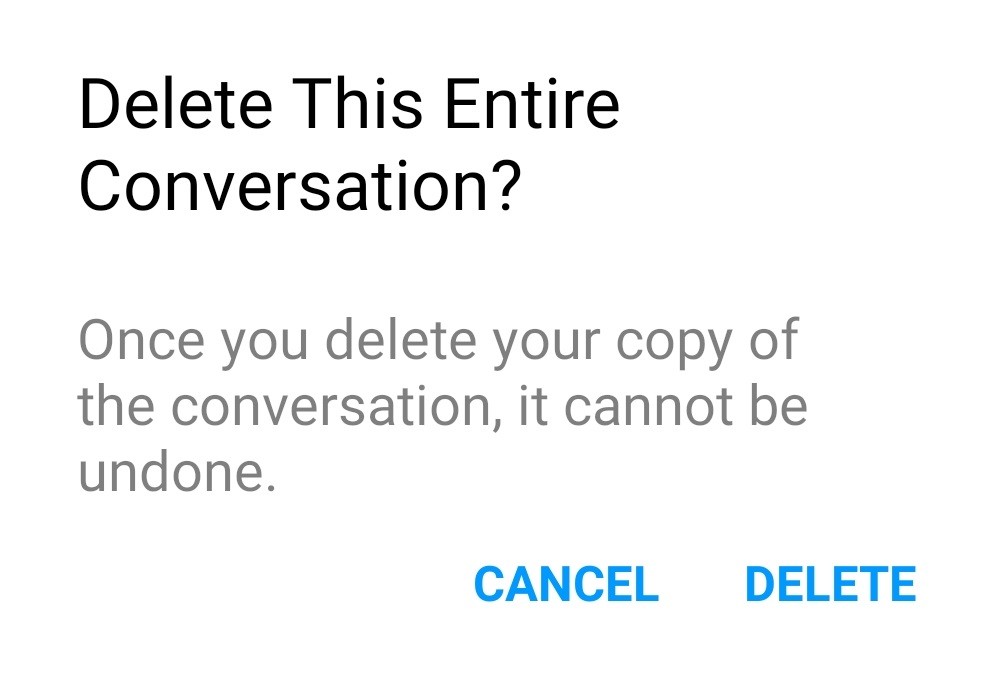 Tips: If someone is annoying on Facebook messenger, you can block them on messenger easily.
Our Opinion
The steps above direct you to delete messages for you. If you want to know how to delete messages on Messenger from both sides, you can follow the same procedure given above. The only thing you must do is to choose to Remove for Everyone instead of Remove for You option on the prompt. This way, you can delete the messages on Messenger for you as well as for everyone.
Have you found this article useful and informative? Share your opinion as comments. For more such useful articles, you may follow us on Facebook and Twitter.
Was this article helpful?