Key Highlights
Android/iOS app: Log In → Hamburger/Initials → Subscription Plan → Manage next to your plan → Close my Stash for Good
Web: Log In → Account name → Subscription → Manage → Close My Stash for Good.
Contacting Stash Support via Email to delete the account.
Some people may achieve their financial goals by investing, and some may not. If you have earned a handsome of money or if you haven't earned or are unsatisfied with the product, you can delete your Stash account anytime.
But, before closing or deleting the account, make sure to withdraw all your funds from the Stash account and cancel your subscription. Contact the Stash helpline at 1-(800)-205-5164 and cancel your Stash subscription.
Note: You can't cancel the subscription from the website or mobile application.
Ways to Delete Stash Account
Deleting your Stash account is simple, and you can terminate it in three ways.
Stash App
Stash Website
Stash Support
Deleting Stash Account Using App
[1] Open the Stash app on your Android/iOS device and Log In to your account if prompted.
[2] Click the Hamburger icon (Android) or Initials (iOS) on the top-left.
[3] Next, select Subscription Plan → Manage next to your plan → Close my Stash for Good.
[4] Follow the on-screen prompts, and your Stash account will close within a few business days.
Deleting Stash Account Through Website
[1] Go to the official website of Stash on your smartphone browser or PC browser.
[2] Click Log In on the top-right and enter your Email & Password.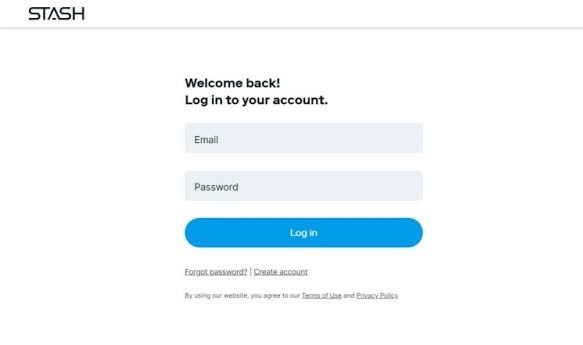 [3] Further, click on your Account name (top-right).
[4] Select Subscription, and it will direct you to the subscription plan page.
[5] Click Manage on the right of the screen, followed by that click Close My Stash for Good.

That's it. Your Stash account will get closed.
Deleting Stash Account Via Email
You can delete your Stash account by sending an email from your registered email.
Compose an email regarding account deletion (Including your account name, phone number & other necessary details), mention Request to Delete Stash Account as the Subject, and send it to [email protected]. Once you send the email, you will get a confirmation email regarding your account deletion from Stash Support.
Frequently Asked Questions
1. How to cancel the Stash transfer (Invest Portfolio)?
On your Stash app, tap Invest → Activity section → Find the transaction → Move to Purchase Details → Cancel your transfer.
2. How long does it take to close a Stash account?
You can terminate your Stash account immediately using the app/website or email. But, the process to remove your account takes a maximum of 10 business days.
Was this article helpful?