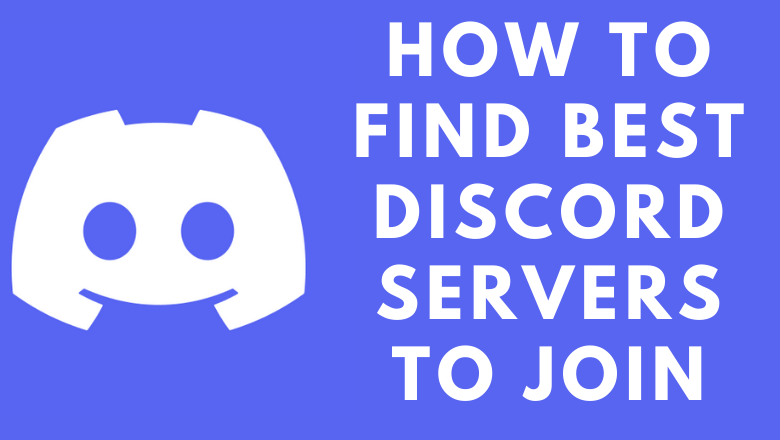 Discord is an application/service mainly used by gamers. A group of people can chat, play games or perform any other activity using this app. Off late, discord is not only used by gamers but also by many other communities. It supports live streaming the gaming sessions and has an option to voice or video chat with your friends. Discord has several servers with different people, channels, rules, and topics. It is important to find the best discord servers. We can also start our own discord server for free with ease. You can join or create a discord server having the topic of your interest or preference. Discord is available for both smartphones and desktops.
How to Find Best Servers on Discord
There are several ways available to find the best Discord servers. Some of them are discussed here.
Discord Server Directory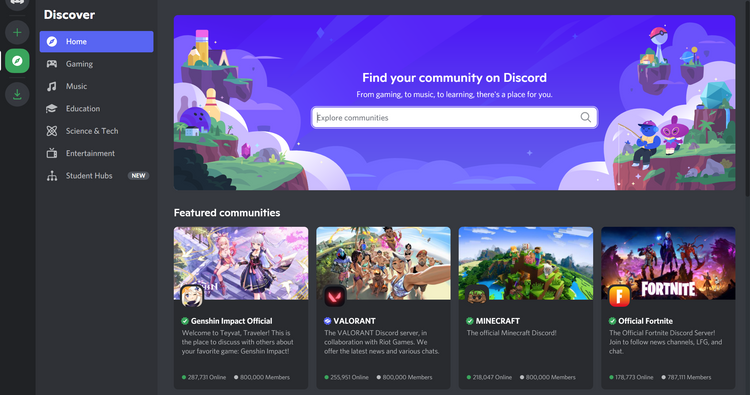 We can find the best Discord server using the Discord server directory. Click on the compass icon to visit the Discord server directory in the app. Various Discord servers will display on the home page of the discord server directory. You can join any displayed servers by clicking it or choosing it from the categories displayed in the left corner. Some popular servers may have thousands of members on them. You can also use the search bar to browse for any specific server or group. You can get to discover more about a particular server and its rules before you join them.
Disboard Website
Disboard Website has categorized various discord servers based on topic, community, and other factors. Hence, we can search for the discord servers using the website. The main page displays categories and popular tags from where we can also search for a particular server using the search bar. You can also click on a topic to know more about it. It includes reviews & ratings, the number of people online, rules, and the description of the server. In addition, you can spot a flag that indicates the server language, and the NSFW icon denotes that the server is only for adults.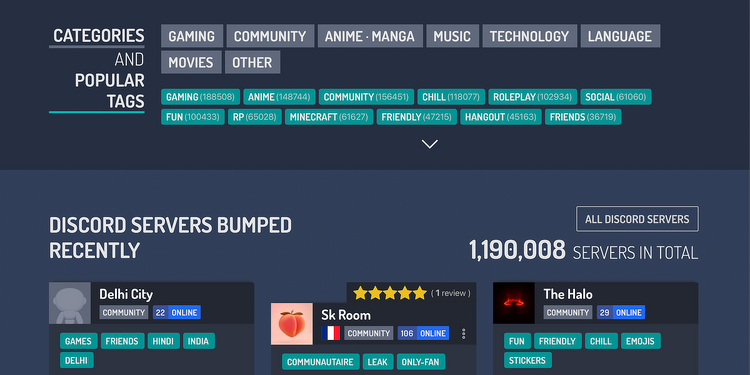 Discord.me
Discord.me is another popular Discord server finder. You can use the search bar on this site to find a discord server or use the categories drop-down menu to choose the required discord server by clicking on it. Once you click on the server, it will direct you to the Discord invite page to access the server. You can also join a random discord server by clicking on the Random option on the left-hand side. Before joining a server, it will intimate about the topic, the number of members on the server, rules, etc.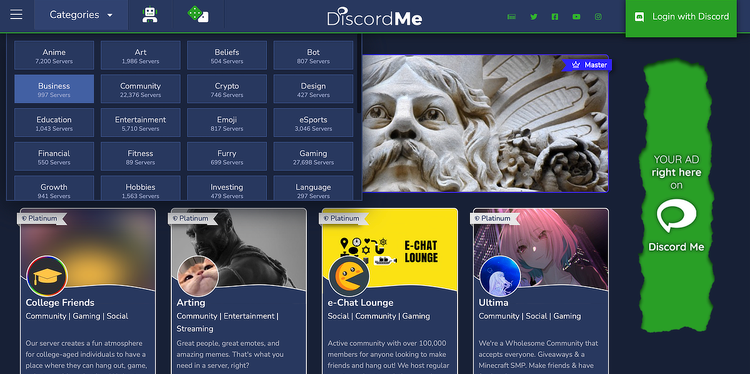 Other Ways to Find Best Discord Servers
[1] You can find the best discord servers by glancing at the servers run by your favorite websites or influencers.
[2] Live streaming platforms like Twitch also have discord servers. With the help of that, you can discover people who are indulged in the same games you are interested in.
[3] Surfing around the servers you frequently visit can also help you find the best community relevant to your interests.
[4] You may also join a server through an invite received through Mail, Twitter, or other social media platforms.
[5] You can also search for gaming servers using the Reddit website.
How to Find Private Discord Server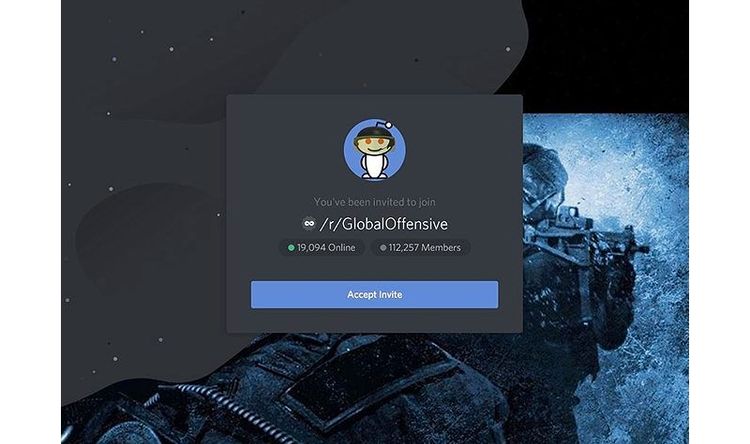 You can join someone's server by accepting an invitation from them. Similar to public servers, there are also many other private discord servers. The invite for those private servers is sent through various social media sites like Twitter, Facebook, etc. Private servers may ask you to read the rules of the server before joining them. Then, by accepting the rules and invite, you can join their Discord server. The participant limit for a private server is 50-500 members.
Techowns Tips – Simple guide to watch movies on Discord with your friends.
Conclusion
Discord is a huge platform in which you can find tons of servers. Each platform has a different set of people, rules, and topics. Therefore, it is important to choose a server relevant to your interests. As mentioned above, there are several ways and third-party websites to find a Discord server of our choice. We can make utilize those resources to join a server. We can also make a Google search for the server category we would like to join.
Any query or feedback related to this tutorial? Use the comments section to mention them. You can also follow our Facebook and Twitter pages to post your questions.
Was this article helpful?