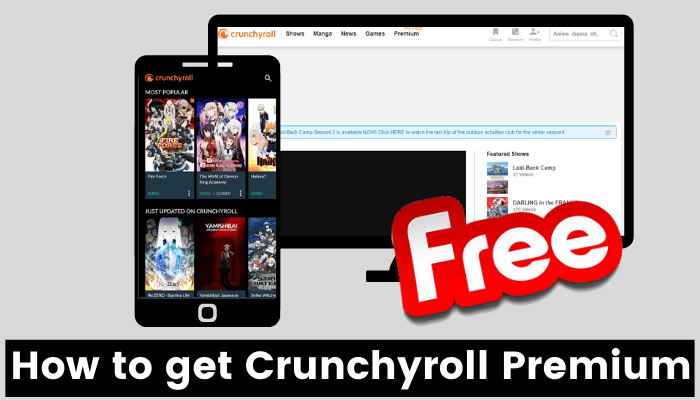 Crunchyroll is a free and premium streaming service like Hotstar, but it is primarily focused on anime content. It is available in 200+ countries and 100+ languages. It also provides you 360° streaming experience. Crunchyroll is 100% free, but you will get ads in between the episodes or movies. You can also opt for a premium plan to disable ads and get access to new movies or shows within one hour of their commercial launch in Japan. In this tutorial, we teach you how to get Crunchyroll premium for free.
Some of the famous TV shows available on Crunchyroll are BORUTO, Naruto Shippuden, JoJo's Bizarre, Laid-Back camp, DARLING in the FRANXX, and much more.
Crunchyroll Premium Features
Exclusive discounts on Crunchyroll store for premium members only.
Enjoy Crunchyroll with zero ads if you subscribe to a premium subscription.
The premium version gives access to read thousands of manga chapters for free.
Watch new episodes after one hour after they are telecasted in Japan.
Download and watch movies or shows offline.
Stream multiple devices at a time (up to 4 devices).
Unlimited access to Crunchyroll store where you can rent or buy movies.
Subscription Packs
$9.99 per month with access to all premium features listed above except offline viewing.
$79.99 for one year ($6.66 per month).
All the premium features will be available in these two packs. If you want, you can get an economical subscription pack with fewer features. The FAN pack costs $7.99 per month with no access to offline viewing.
How to Get Crunchyroll Premium for Free
To get Crunchyroll premium for free, you have to activate the 30 days premium free trial. But, the free trial period is reduced to 14 days. Follow the below steps to get the free trial.
1. Go to the Crunchyroll website.
2. Click Login to access your Crunchyroll account.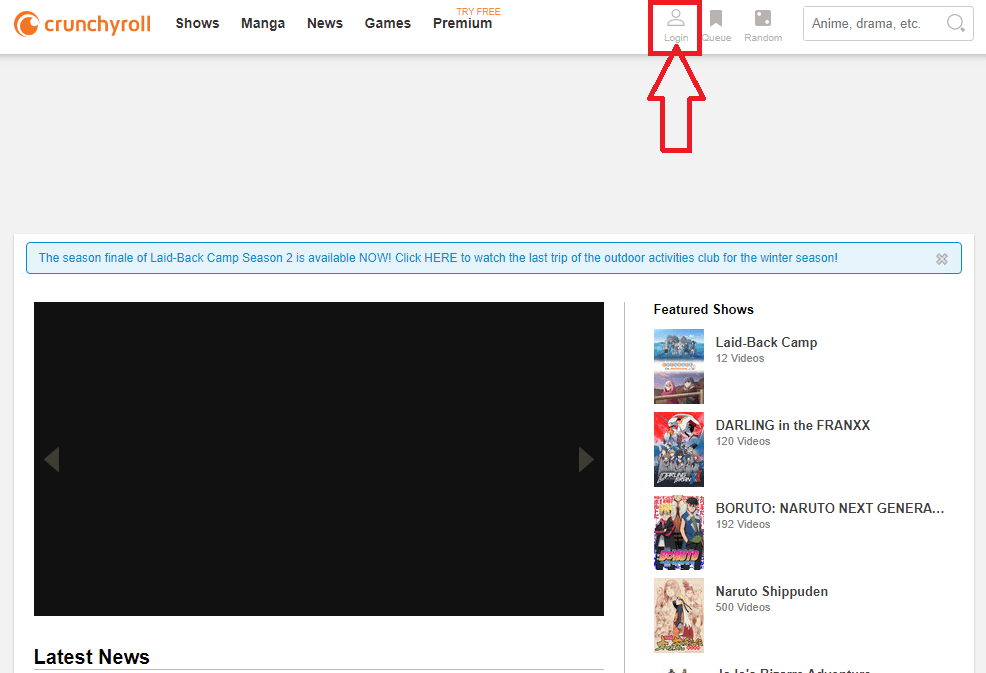 3. If you have an account, log in with our account. If you don't have an account, create a new account.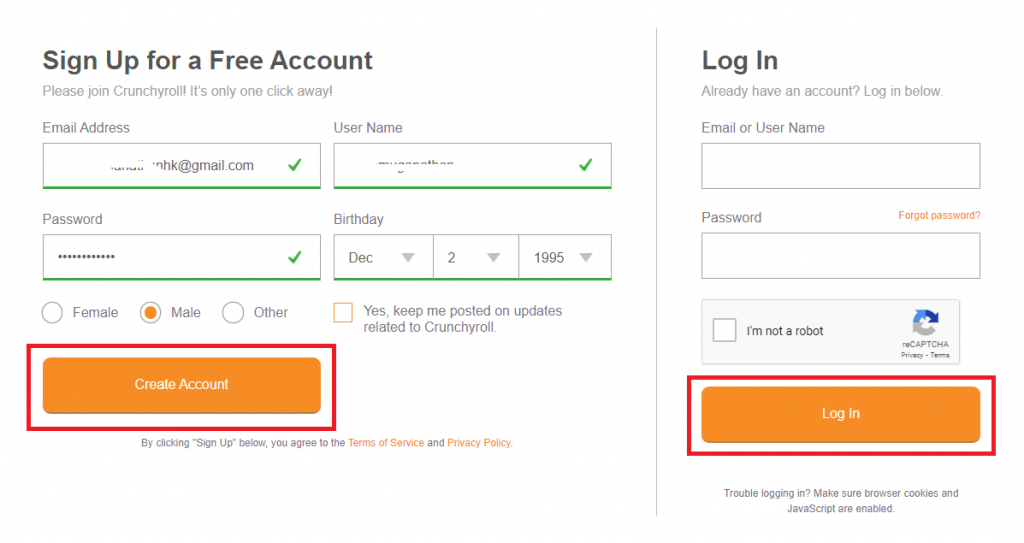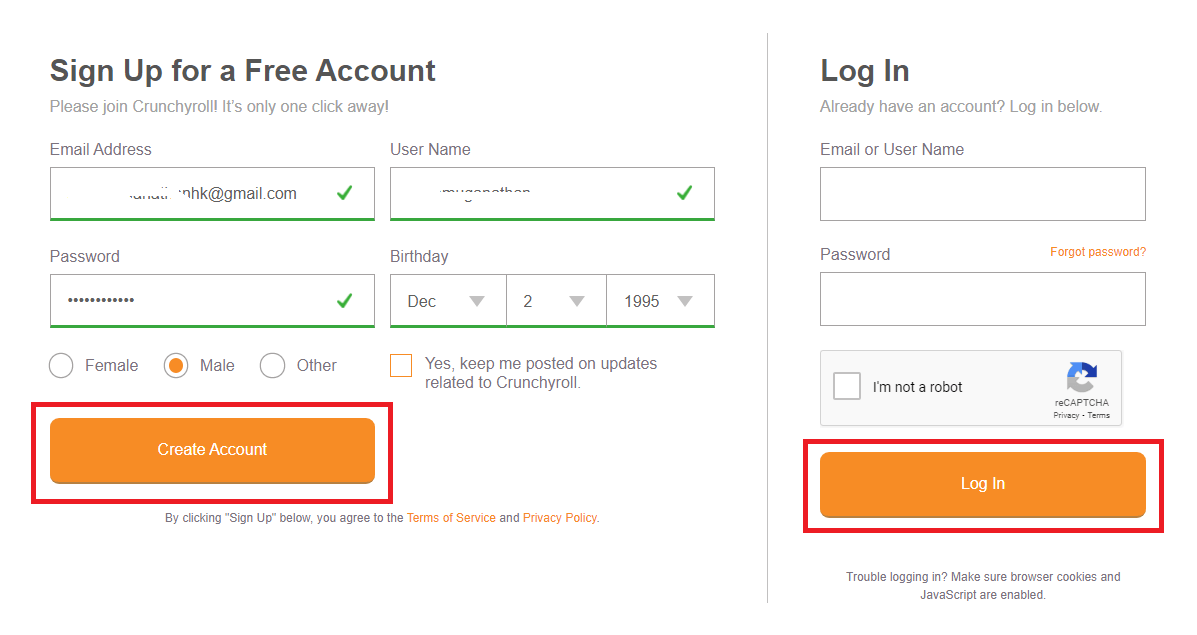 4. Now, click the Premium button in the menu bar.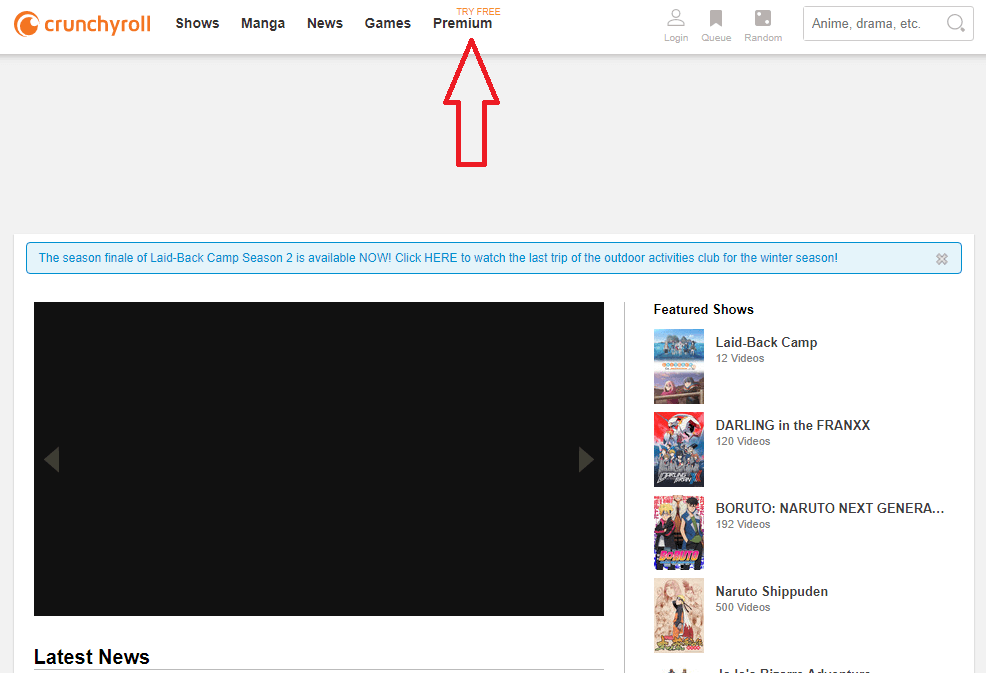 5. Choose the plan that you want and click the Start 14-day Free Trial button.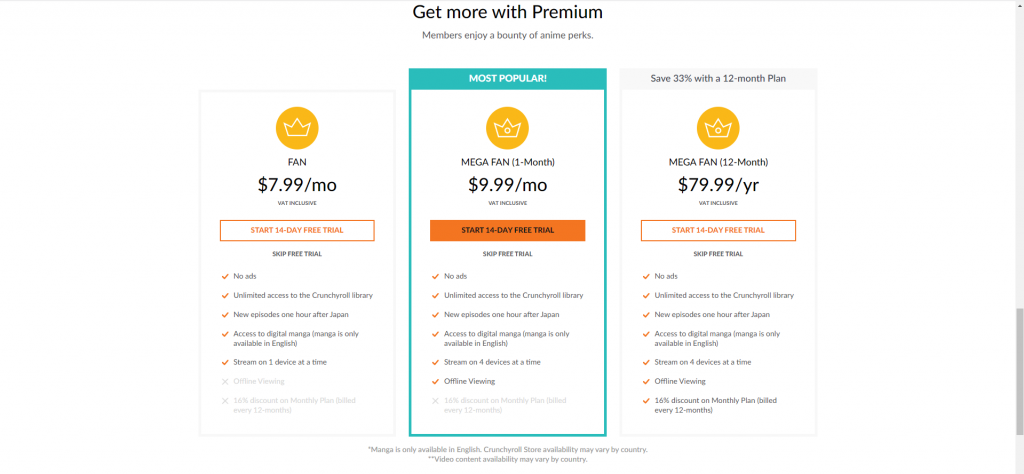 6. Enter the payment information and click the Start Free Trial button.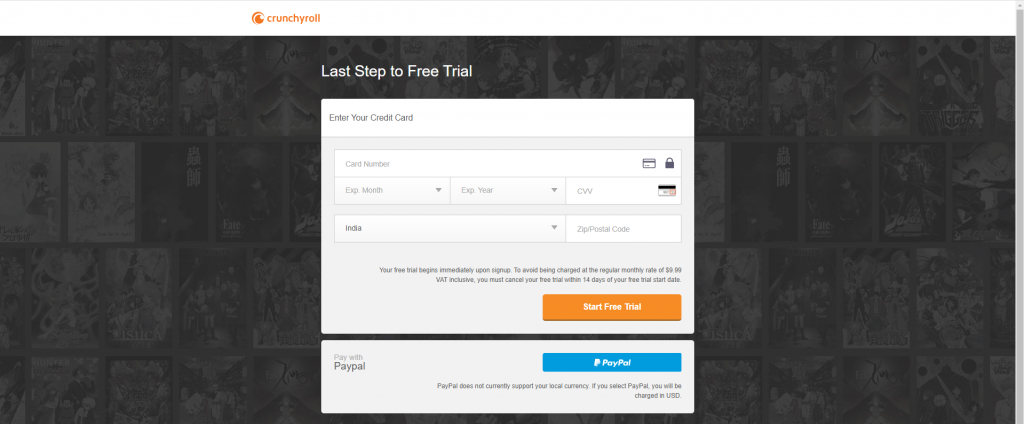 7. Now, your free trial will be activated with 14 days validity. You can cancel the Crunchyroll subscription within the free trial period days to avoid being charged.
Another hack is that you can download Crunchyroll premium MOD APK on your Android or iOS smartphone to use it for free. But, these MOD APKs may have viruses or corrupt files that will harm your device. Hence, we do not recommend this method.
Crunchyroll Premium Accounts
You can try any one of these premium accounts on Crunchyroll. This may or may not work. Try your luck.
Activating the free trial is the only way to get the premium subscription for free. Just by following the above steps carefully, you can enjoy Crunchyroll premium for 14 days for free. If you face any issues activating the free trial, let us know in the comment section below. Follow our Facebook and Twitter pages to stay connected with our guides.
FAQs
1. How to get Crunchyroll premium free trial without a credit card?
You can't get the free trial from Crunchyroll without providing your credit or debit card information.
2. How to get Crunchyroll premium for free without a free trial?
No, there is no other official way to get Crunchyroll premium for free.
Was this article helpful?