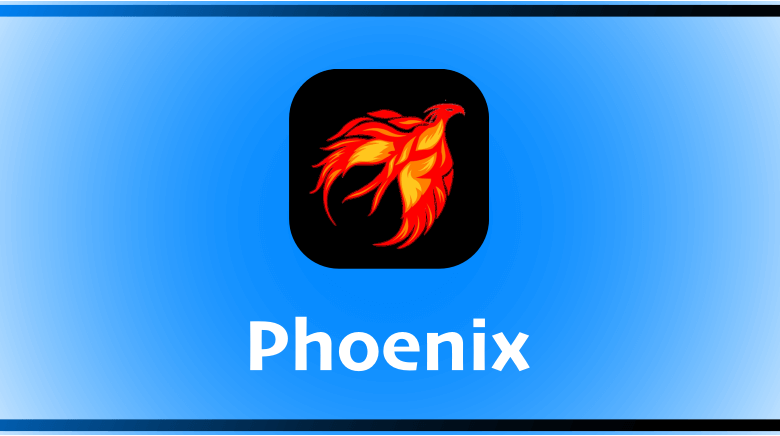 Although several jailbreak utilities have been released in recent times, most are only compatible with specific devices on newer iOS firmware. Some users are still running iOS 9 – some because they prefer the firmware and others because they haven't upgraded their device and cannot move to a newer firmware. Whatever their reasoning, jailbreaking has been out of their reach until now. Phoenix jailbreak has been released to support iOS 9.3.5-3.6 and was developed by Siguza and Tihmstar. It has everything you would expect of a jailbreak, including reliability and stability, not to mention safety and all the content you want. You don't even need to use your computer to install it. Keep reading for all the details.
What is Phoenix Jailbreak?
Phoenix Jailbreak is currently the only available jailbreak that supports older versions of the iOS firmware. Semi-untethered, it offers support for the following devices on iOS 9.3.5-3.6:
iPad 2
iPad 3
iPad 4
iPad Mini
iPhone 4S
iPhone 5 (A6)
iPhone 5C (A6)
iPod 5G
Phoenix also uses the Cydia package manager, where many are now starting to use a newer one called Sileo. Cydia provides you with that user-friendly face you are used to, an interface that helps you easily find and download all the content you want from the preinstalled repositories.
iOS 9 may be incredibly out of date now, but many users cannot get any better. However, it's worth noting that it won't work on all iOS 9 versions, only a small part, and only on some devices. To check if your device/firmware combo is supported, install Phoenix, and it will automatically detect if it can work or not.
Don't forget it is a semi-untethered jailbreak, which means if you reboot your device for any reason, the jailbreak will need to be reactivated – you can do this by following the download steps.
How to Install Phoenix Jailbreak on iOS 9.3.5 and iOS 9.3.6
You can install Phoenix on your device in several ways, but by far, the easiest is to install it using a third-party app store. This is a safe way to jailbreak and does not require you to use your computer. However, these app stores are unofficial and are developed using enterprise certificates that have expired. Because of that, Apple will revoke the certificates, and the app store will crash, taking the jailbreak with it. You can prevent this by installing an anti-revoke app or VPN.
Use Safari browser to download one of the following third-party app stores:
Follow the installation instructions at the link
Launch the store and type Phoenix Jailbreak into the search bar
Tap on the result
Tap Install and wait for the Phoenix icon to show on your home screen
Go into your iOS Settings app and tap on General > Profiles
Tap on Phoenix, tap Trust/Verify, and close Settings
Open Phoenix and tap on Prepare for Jailbreak
Wait for the jailbreak to finish, and you will see Cydia on your home screen
Frequently Asked Questions
Given that we had such a gap between jailbreaks, it's no wonder we are asked questions about the new ones. These are the commonly asked questions about Phoenix jailbreak:
Is There an Untethered iOS 9 Jailbreak?
No, and there won't be, either. Because it is an old firmware no longer supported by Apple, there will not be any more jailbreaks for it – Phoenix is you're your only hope.
Does it Require my PC?
No. The safest and quickest way of installing Phoenix jailbreak is to install a third-party app store onto your device and then download the jailbreak from there. However, because the app store is unofficial, Apple is likely to revoke the app certificates. The store will crash, and everything you installed will go with it, including Phoenix jailbreak. By using a recommended VPN or installing an anti-revoke app, you can stop this from happening.
How Can I Remove Phoenix Jailbreak?
Strictly speaking, when you reboot your device, the jailbreak will become inactive. If you want to remove it from your device, you must launch Cydia and delete all your tweaks, apps, mods, etc., manually. Then reboot your device, and Phoenix will be removed.
Why Isn't Phoenix Available for Newer Firmware?
The developers built it only for the 32-bit devices on iOS 9.3.5-3.6 because there are no other jailbreaks available for older firmware. They have no intentions of providing support for newer firmware because the exploits are different, and it wouldn't work. However, those on new firmware can use a choice of other utilities, including checkra1n and Unc0ver. Those who do use Phoenix may find their device detects it as malware but rest assured it isn't, and it is perfectly safe to use.
I Get a "Phoenix Jailbreak Could Not Be Installed At This Time" Error Message
This happens with many third-party app stores when you try to install a jailbreak from then. Either wait and try again later or try a different app store.
Is the Phoenix Website Dangerous?
No, it isn't. If you are using Chrome to download it, you will get this message because Chrome says this for pretty much any software you try to download. It is not dangerous and is perfectly safe to use.
Is Phoenix Safe?
Yes. Being an untethered jailbreak, it will deactivate whenever you turn off or reboot your device. None of the changes made through the jailbreak are permanent like they are with untethered jailbreaks. Plus, our tests were thorough, and we didn't find anything that could harm your device or data.
Where Do I Get The Most Up-to-Date Version of Phoenix?
The third-party app store you use will always have the most up-to-date version of the jailbreak – just make sure you apply any updates available.
If you have the older firmware on your device, give Phoenix jailbreak a shot – it is the only option available to you and provides everything you have come to love from a jailbreak utility.
Was this article helpful?