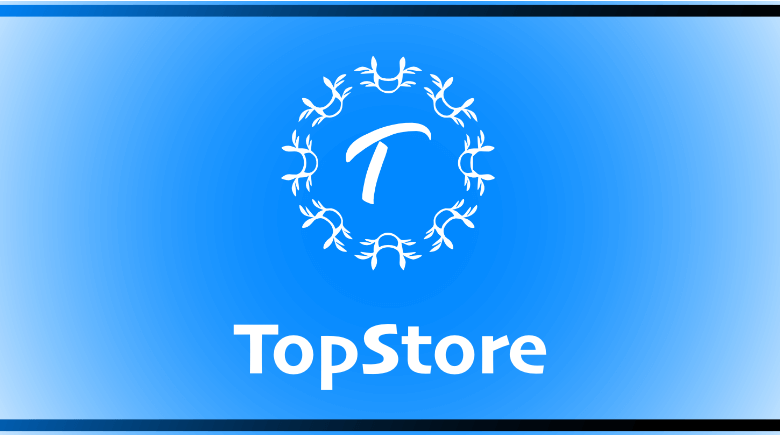 Although jailbreaks are starting to reappear, they are all semi-untethered, and most are for specific devices only. Thanks to several development teams, we now have a great choice of Cydia alternatives, unofficial app stores that offer lots of unofficial content, and some Cydia tweaks. Over time, the non-jailbreakers in the iOS community have begun using these as alternatives to the iOS app store and, while they are all popular, one that stands out, in particular, is called TopStore.
What is TopStore?
An unofficial app installer, TopStore is packed with third-party apps, games, emulators, and lots more content, including a few Cydia tweaks that don't need root access. It is completely free to use, and many of the apps are modified with new features.
TopStore Features
Not only is TopStore free, but it doesn't need a jailbreak, and it offers more than 2000 apps, games, and other content. This is what you will find:
App Store Apps – plenty of official iOS apps for free
Exclusive Apps – plenty of unofficial apps, including streaming apps, emulators, tweaks, and more
Tweaked Apps – stock apps with extra features and functionality
Modified Games – stock games with added features and in-app features unlocked and completely free
TopStore is supported on any iOS device on iOS 8 or above. It is regularly updated with additional content, security improvements, enhancements, and more.
How to Download TopStore
TopStore is not an official app store, so you won't get it from the iOS app store. Instead, the configuration profile must be downloaded onto your device. This is easy enough to do:
Using your mobile browser, navigate to the linked TopStore download page
Tap on one of the app profile link to download it
Tap on Allow on the confirmation message and wait
When TopStore is installed, the icon is on your home page.
Before you use TopStore, there is one more step to complete.
How to Fix Untrusted Developer Error
If you were to try opening TopStore now, you would not be able to use it and would see an Untrusted Developer error. This is because Apple doesn't know the developer and cannot verify them as safe – you can.
Note the developers name and close the error message
Open iOS Settings
Tap General > Profiles and find the developer in the profiles list
Tap the name and tap Trust or Verify
Now Close the Settings app and you can use the TopStore app
Be aware that you might need to follow these steps for some of what you download from TopStore.
How to Use TopStore
TopStore is user-friendly, and you won't find it any harder to use than the official store:
Tap the icon to open TopStore
Choose a category
Find an app or game to download – there is a search bar if you need it
Tap on your app or game
The app page opens, tap Install
Follow the directions on the screen to install it, and you will see the app icon on your home screen when it's done.
Common TopStore Errors and Solutions
TopStore is one of the more stable apps, but some users are experiencing a few issues. These are simple to fix:
Blank/White Screen
This isn't a serious issue, more of an irritation:
Open iOS Settings
Tap on Safari
Tap on Clear Website Data
Close Settings – the screen should be okay now.
TopStore Has Crashed
Again, not a serious issue but, if you don't fix it, it keeps happening. Because TopStore is not official, the developers used expired enterprise certificates, and these get revoked by Apple regularly. The developers try to replace them before this can happen, but it doesn't always work. In the first instance, wait. Give it a couple of hours and see if the certificates have been replaced. If not, delete it, wait a while longer and reinstall it. Then, install an anti-revoke app or recommended VPN to stop the problem from happening again.
Deleting TopStore
If you need to remove TopStore for any reason – maybe you don't want it anymore, or an error requires it to be deleted – it is easy to do, and there are two methods:
Method 1: Delete the Icon
Find and long-press on the TopStore icon
When it starts wiggling, tap on the x in the corner of the icon
Tap Delete to confirm
Method 2: Delete the Profile
Open iOS Settings
Tap on General>Profiles
Tap the TopStore profile from the list on the screen
Tap Delete Profile
Either of these methods will remove TopStore from your device, leaving you free to install it again if you want.
TopStore is proving to be an incredibly popular alternative to both Cydia and the official app store. You don't need to jailbreak, and it's completely free, so download it on your iPhone or iPad today and try it for yourself.
Was this article helpful?