Want to open RAR files? You may think of the RAR file as a trouble maker because of its inability to open like normal files. It requires a special procedure. But RAR files help in storing multiple data files into a single file. It helps in reducing the storage space and is easily portable. Before checking the procedures to open RAR files, we will see what a RAR file is and its uses.
What are RAR Files?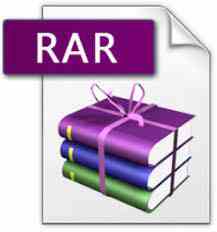 The extension RAR stands for Roshal Archive. Russian software engineer Eugene Roshal developed RAR files in 1993. RAR file is a proprietary archive file format. In simple words, the RAR file is composed of one or more files and requires a particular software or hardware to decode it. In addition, it supports data compression and error recovery.
RAR files are used because of their ability to compress a very big file into a much smaller size. Similarly, when you have to share several individual files like photos, RAR becomes useful. There is no necessity for your receiver to download each file separately when shared in RAR file format. The entire files are downloaded like a single file, and they can be extracted into individual files for usage later. As a result, RAR files are easy to store, share and download.
How to Open or Extract RAR Files on Windows
Unfortunately, RAR files cannot be opened on the Windows computer, just like other files. WinRAR is the software recommended by the RAR file developers. But it is not free. If you are someone who creates RAR file, it is worth investing in WinRAR. If you only need to extract the RAR files, there is free software available for this purpose, like 7-Zip and PeaZip.
7-Zip is the most commonly used free software because it is open-source and reliable. Let us check the procedure to open a RAR file using 7-Zip.
Steps to Install 7-Zip
[1] Go to the 7-Zip home page and choose the version you need.
[2] Click on Download.
[3] On the new window, click on Save File.
[4] In the upcoming window, enter the Destination Folder and click Install.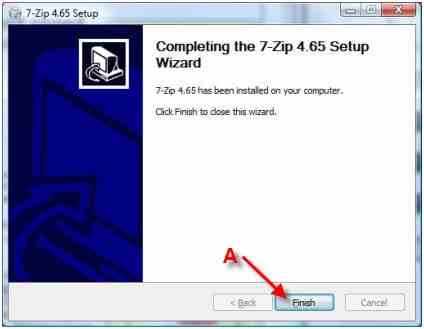 [5] After installation, click Finish.
After installing 7-Zip, you can extract the RAR files automatically without opening the 7-Zip every time. First, right-click on any RAR file and click on 7-Zip. Then, select the Extract option of your choice.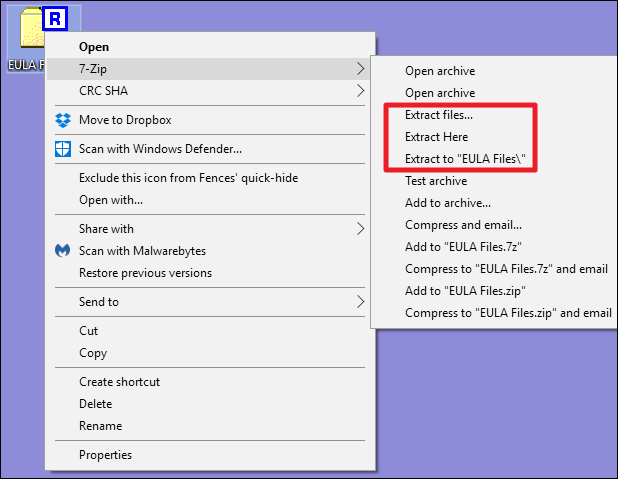 In case the RAR files are not opening automatically, follow these steps.
[1] Go to the Start menu and Open 7-Zip.
[2] Go to Tools and click on Options.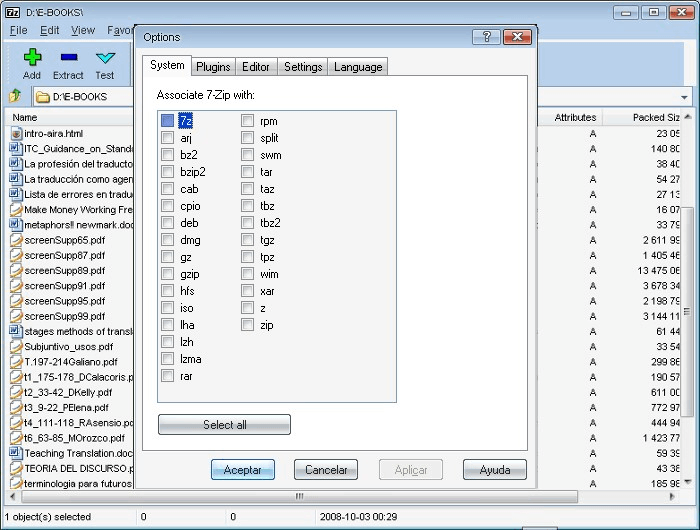 [3] Click on RAR from the list of file types.
[4] Tap on the + to choose between the current users and for all users, as per your preference.
[5] Click on Ok to save the changes made.
[6] Finally, 7-Zip opens the RAR files automatically.
How to Open or Extract RAR Files on Mac with Unarchiver
[1] Download The Unarchiver app.
[2] Go to the Downloads folder. Open .DMG file and move the app to applications.
[3] Right-click on the RAR file and select Open With.
[4] Select The Unarchiver.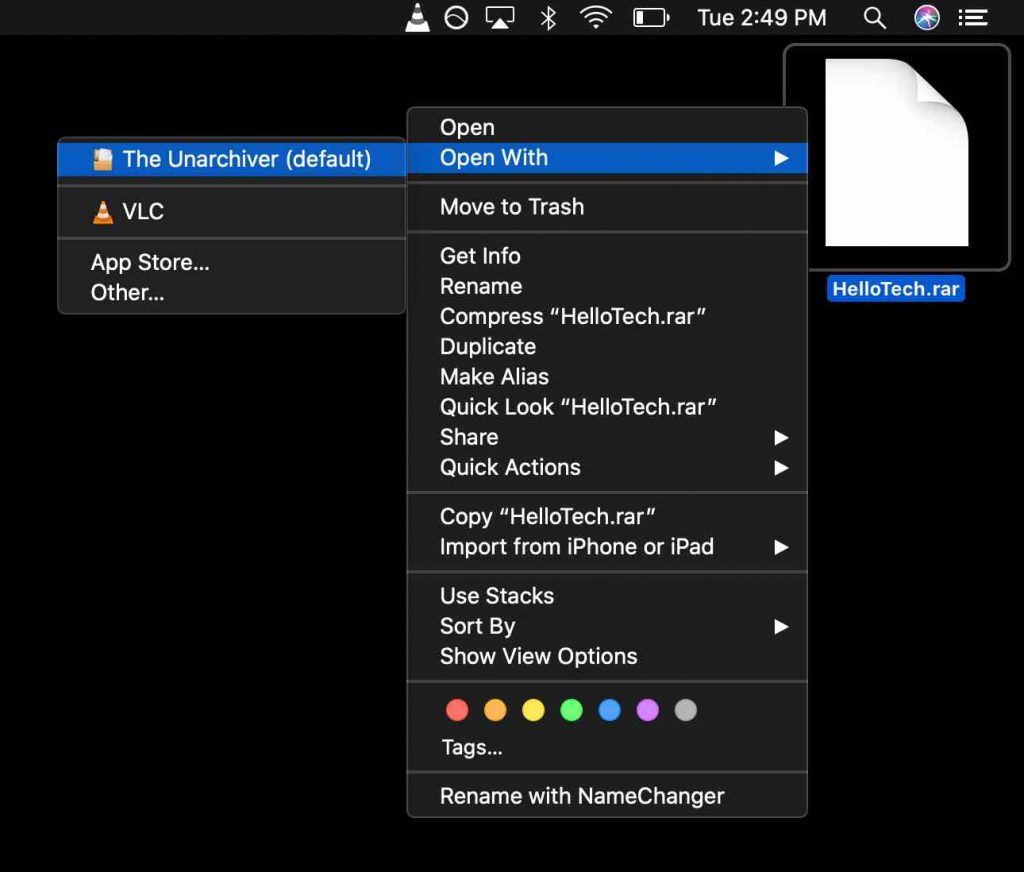 [5] Double click on the RAR file and choose or create the File destination.
[6] Finally, click Extract.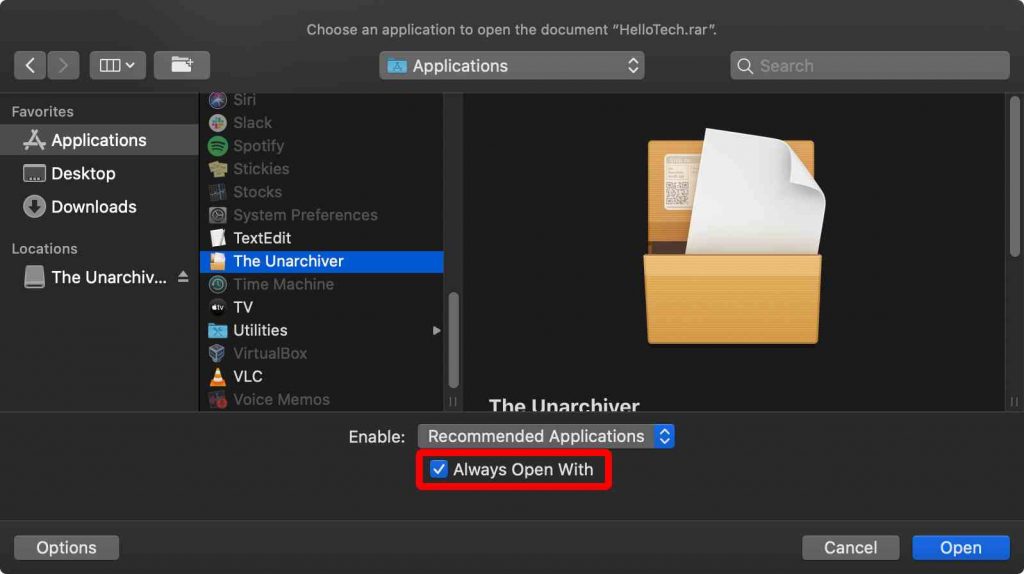 Apart from this software, there are online solutions to open a RAR file like Unzip-Online, Unrar, and ezyZip. They let you extract the files directly from the browser.
By using RAR files, you will be able to compress many small files into a single big file. And this small archive happens in a negligible amount of time. Additionally, the compression algorithm of RAR is much greater than other popular compressors like ZIP.
Related – How to Unzip files on Android
Frequently Asked Questions
How to open RAR. file?
On Windows, you would need to download and install 7Zip, WinRAR, or PeaZip software. On Mac, you would need to download and install the 'The Unarchiver' application to view the content of the RAR files.
How to open the RAR file with Mac?
You would require 'The Unarchiver' application on the Mac to extract the contents of the RAR file. Once the application is installed, right-click on the RAR file, and now you will find Quick Actions like 'Extract to <Folder>' and plenty of other options. Go to this section to find out Step-By-Step instructions.
Can RAR files be converted?
RAR files are convertible to other archive formats like 7Z, ZIP, LGH, TGZ. However, you cannot convert it to PDF or JPEG format. And the most recommended method to convert is using free online converters like Zamzar, Convertio, and FileZigZag.
Why are RAR files not opening in Windows?
There are two possibilities for this to happen. First, your Windows system may not have any software to open the RAR files. In the second place, your RAR file is invalid.
Was this article helpful?