Are you a traveler and want to unearth the best routes from your Apple Watch? Waze is the best user-driven app that provides satellite navigation and supports the Global Positioning System (GPS). Waze includes the features such as traffic protection, crashes on roads, alerts about police, toll charges, look for parking lots, alerts the speed limit, and many more. Though Waze is the top-second iOS application in the navigation category, it is not available on Apple Watch. It is accessible in over 50 languages and works with a GPS to detect shortened routes easily.
Does Waze Work on Apple Watch?
No, Though there are many best apps available on Apple Watch, the Waze app is not supported by Apple Watch. The Waze app can be accessed only on smartphones, tablets, and on desktop platforms. Recently, the Waze app can be accessed on WearOS watches. Soon, they will roll out for all watchOS users. Therefore you can use the best alternative apps to access maps on your Apple Watch.
Best Alternatives for Waze
If you really want to use maps on your Apple Watch, you can use the best alternatives for Waze to discover places. Some of the best Waze Maps alternatives are listed down.
Google Maps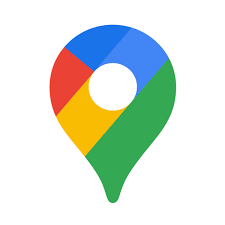 The topmost web mapping platform is Google Maps. It predicts the location faster and easier than any other app. It also includes real-time ETAs, GPS navigation, and traffic conditions. In addition, you can also access offline maps to discover places without an internet connection. Moreover, it measures the distances and includes a 360-degree street view. As it is available for both Wear OS and Watch OS 5 or later. So you can easily get Google Maps on your Apple Watch to explore places and share your location with others.
Apple Maps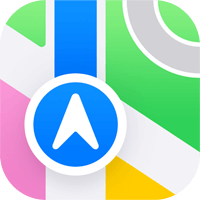 Apple Maps is precisely developed for iOS users. You can directly install the Apple Maps application from the App Store to start the navigation service. This application has Augmented Reality (AR) functionality, which works on popular games like Pokemon Go. It includes the features such as Weather Warnings, more detailed maps of cities, lane guidance, map printing options, share ETA, multi-Stop Routing, etc. You can also control the ads with Siri and access them with your natural language guidance.
Magic Earth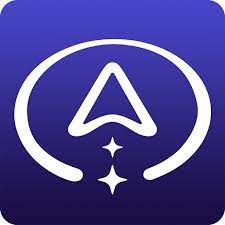 Yet another best alternative for Waze is Magic Earth. With this app, you can find the best route without an internet connection. It won't track your data and need not create a profile. You can choose either a 2D, 3D, or Satellite map to get more realistic views. Magic Earth is supported by Apple CarPlay and can be controlled over your voice. In addition, it includes the DashCam features to provide Driver Assistance and Dash Cam functionality.
Techowns Tip! You can also check out the best Hiking apps for Apple Watch to explore the best mountains.
FAQ
Is Waze on Apple Watch?
No, Waze does not work with the Apple Watch (watch OS).
Can I get Waze on Apple CarPlay?
Yes, you can get Waze on Apple CarPlay to get find out the best routes.
Is Waze available for Samsung Galaxy Watch?
No, Waze is not available for Samsung Galaxy Watches.
Was this article helpful?