Key Highlights
Install Gomoku: Messages app → Open a Conversation → App Store icon → Search for GamePigeon → Get icon.
Play Gomoku: Open a conversation → select the Pigeon game icon → choose Gomoku → Send the invite.
Gomoku is one of the entertaining board games you can play with your friends during your free time or whenever you feel bored. Rather than using the physical board or pieces, you can play it on your iPhone digitally. As Apple allows its users to play games over iMessage, you can easily install and play Gomoku on iMessage with your chat friends.
Gomoku – Game Rules
* Gomoku game consists of a 12×12 grid box and contains a set of black and white stones.
* Player 1 gets the black stone, and player 2 gets the white stone automatically.
* The game's main objective is that the players have to place the 5 stones consecutively, one after the other, within a straight line or crossword.
* Both the players will get the alternate chance to place the stone, and you can change the place of the stone an endless number of times. Once you've placed the stone, tap the Send button to confirm your move.
* The player who manages to place the set of 5 stones either horizontally, vertically, or diagonally wins the game. So you have to prevent the opponent from forming the stones.
Tips! The player who gets the chance to move the stone first has more chances of winning the game. So, ask your friend to send them an invite so that you may get the first chance.
How to Install Gomoku on iMessage
[1] Unlock your iPhone and launch the Message app.
[2] Open the existing or new conversation.
[3] Once the conversation thread is opened, you will see a list of options.
[4] Choose the App Store icon. You can also install the GamePigeon app directly from the App Store instead of opening the Messages app.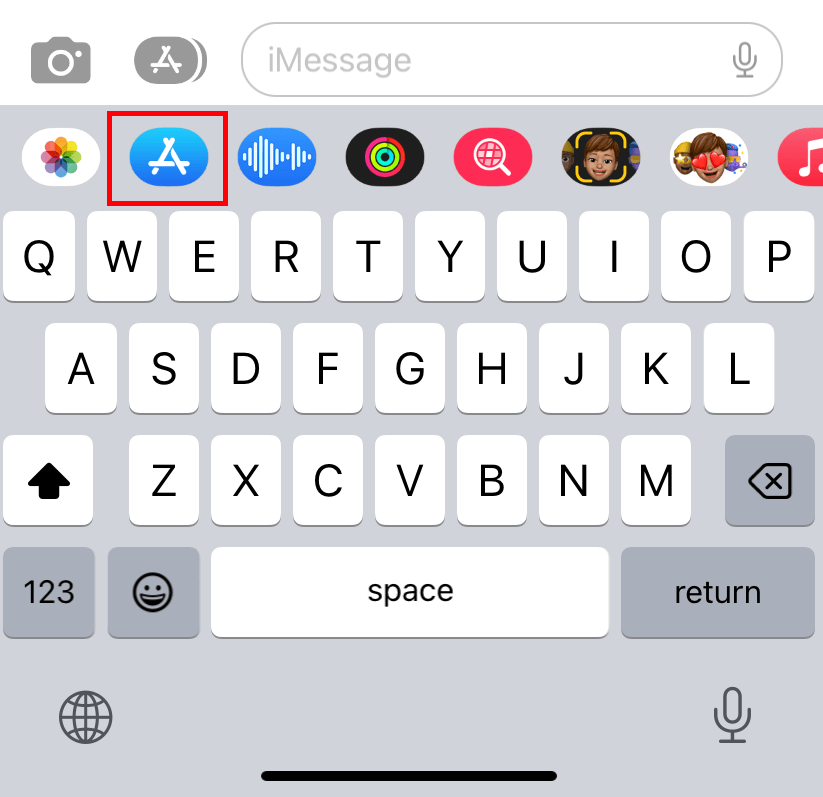 [5] In the App Store, search for the GamePigeon app and tap the Get option to start downloading the app.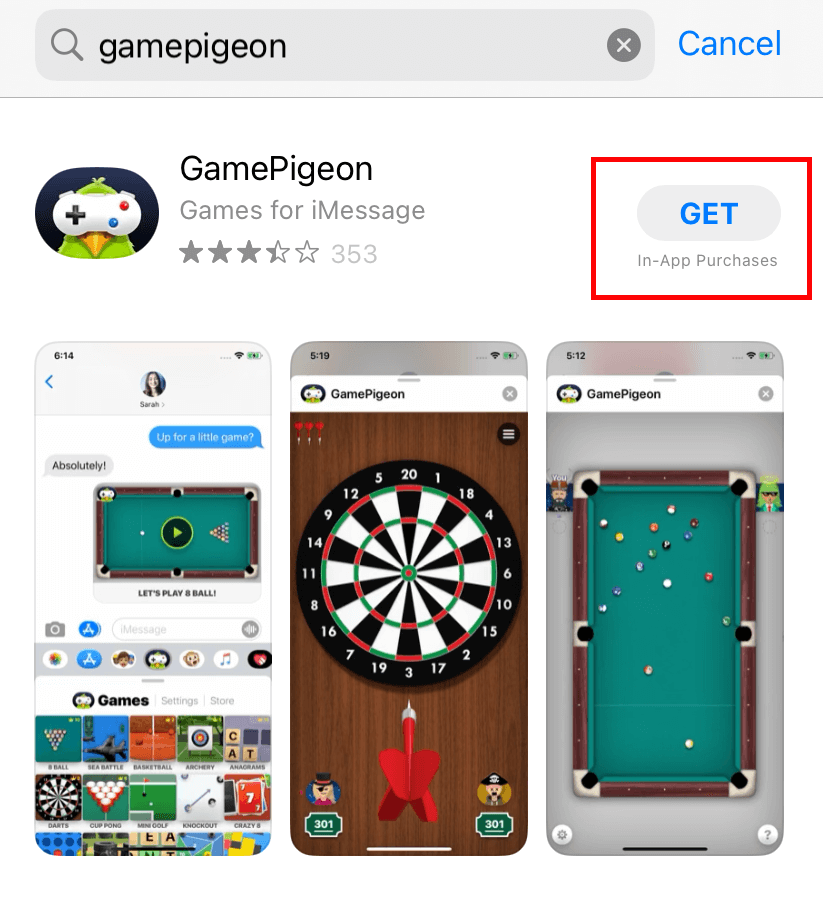 If you had any errors while installing the app, update your iPhone firmware and try to install the app again.
How to Play Gomoku on iMessage
[1] After installing the app, close the App Store.
[2] Now, open the conversation again.
[3] Find and open the GamePigeons's Game.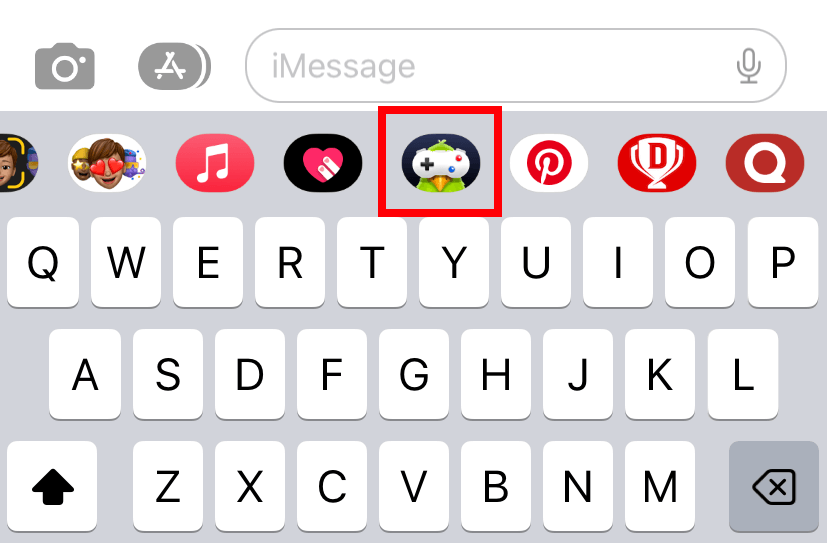 [4] It will display a lot of friends to play with your friends.
[5] Find and launch the GOMUKU game.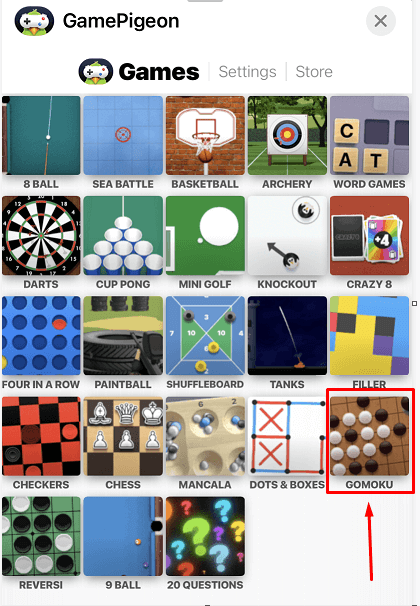 [6] Upon selecting the tile, it will prompt you to send the invite. Click on the blue-colored send icon.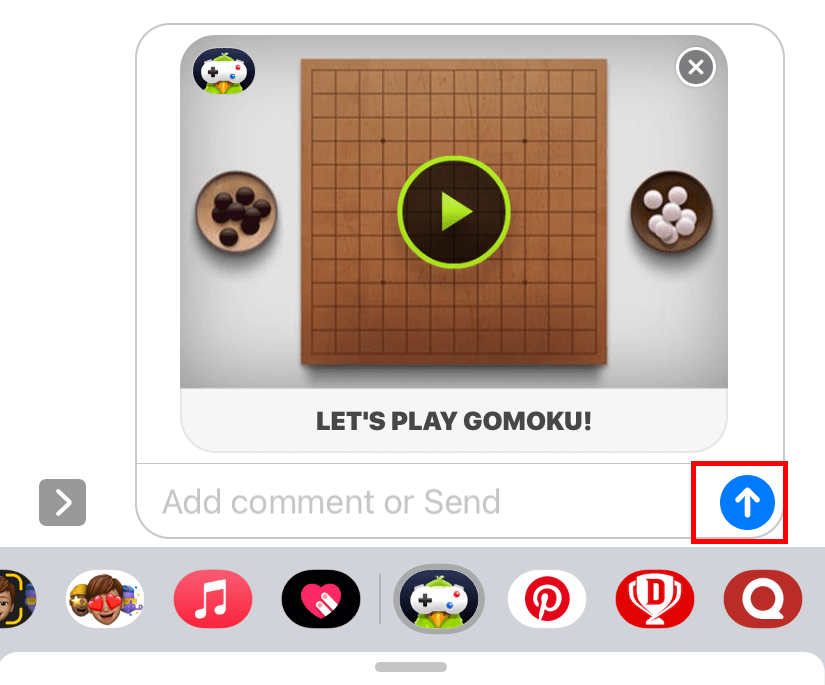 [7] Once your friend accepts the request, you can start playing the game by placing the stones.
Note – It works only on the default messaging app on iPhone. You can't access it on third-party message apps.
Frequently Asked Questions
How do you win Gomoku every time?
→Place the stone in the correct grid.
→Check the opponent's move.
→Block the opponent from forming stones in the required order.
→Use your opponent's time to plan your next move.
Was this article helpful?