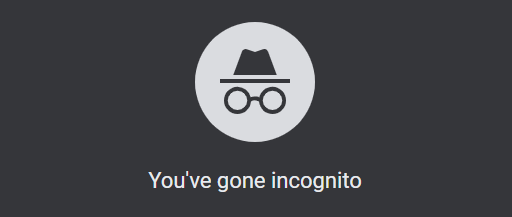 YouTube is the best streaming service to get all the famous and current trending videos online. YouTube is all in one place where you can watch videos, listen to music and much more. Whenever you search something on YouTube, it gets stored as Search History, and whenever you watch something, it gets stored as Watch History. If you don't want YouTube to store your histories, you can either delete history on Youtube or use Incognito mode. If you are not aware of how to use incognito mode, then follow the below procedure.
What is Incognito Mode?
Incognito Mode never stores your search and watch history. Like the Chrome browser, you can turn on incognito mode on Youtube as well. By turning on incognito mode, your watch and search history will never get stored on YouTube.
How to Turn On Incognito mode on YouTube app?
To Activate YouTube Incognito mode. you need to sign in to YouTube with your Google account.
(1) Launch the YouTube app on your device.
(2) Tap your profile icon at the top right corner of the screen.


(3) Scroll down to "Turn on Incognito mode" and tap on it.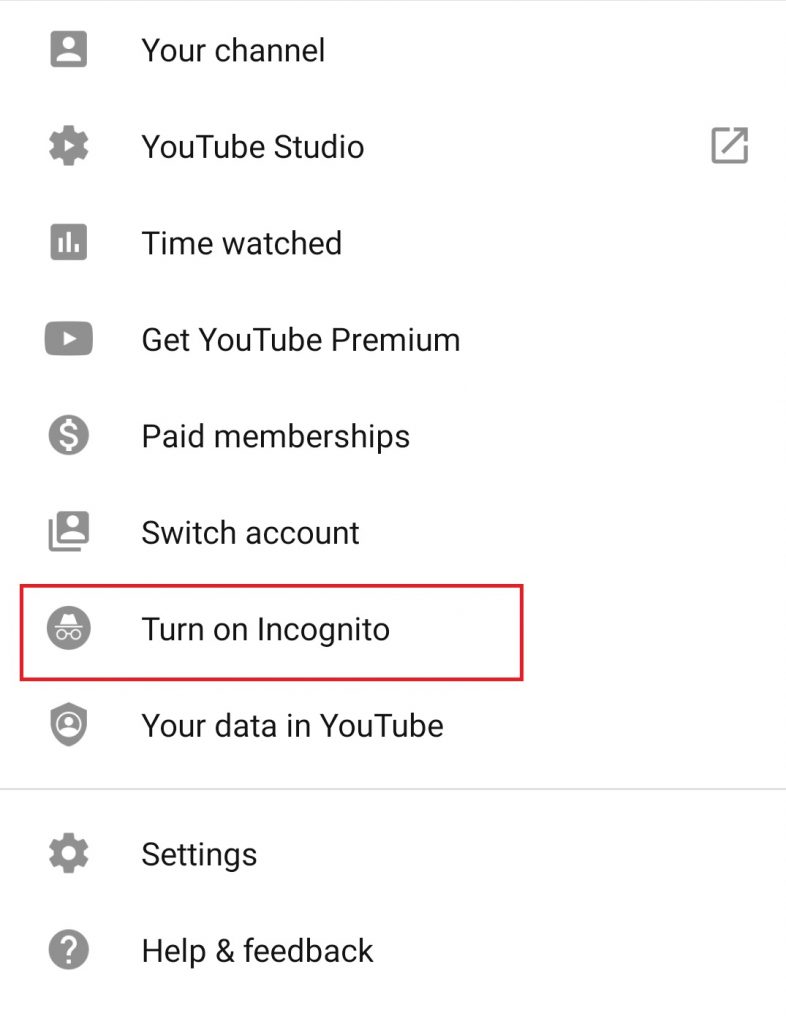 (4) Instantly your YouTube will switch to Incognito screen. Your profile icon is now replaced with the Incognito symbol.
(5) Incognito mode is notified on the bottom of the screen with the message "You're incognito".


(6) If you want to deactivate Incognito mode, just click on the Incognito Symbol at the top right corner the app screen.


(7) Then tap on the "Turn Off Incognito" button. Now YouTube is automatically signed in with previously used Google Account.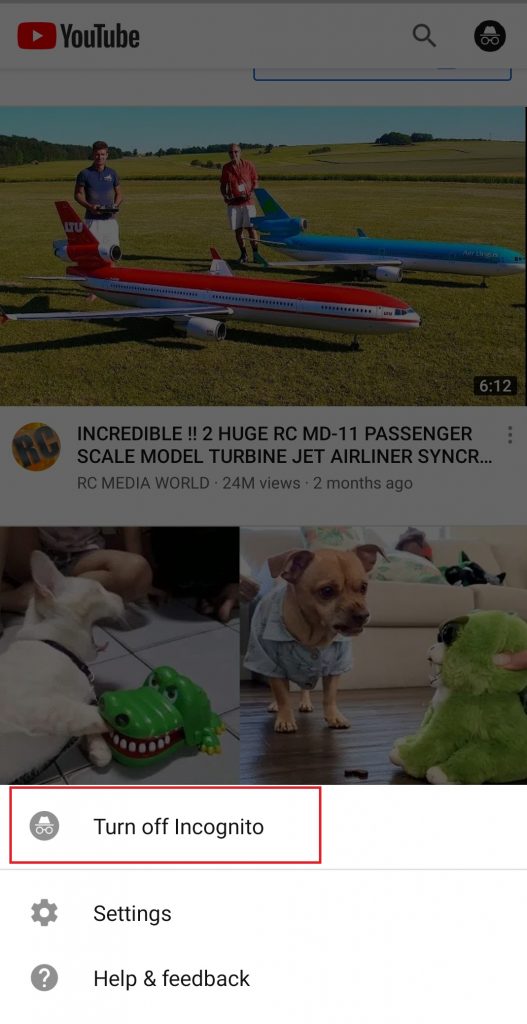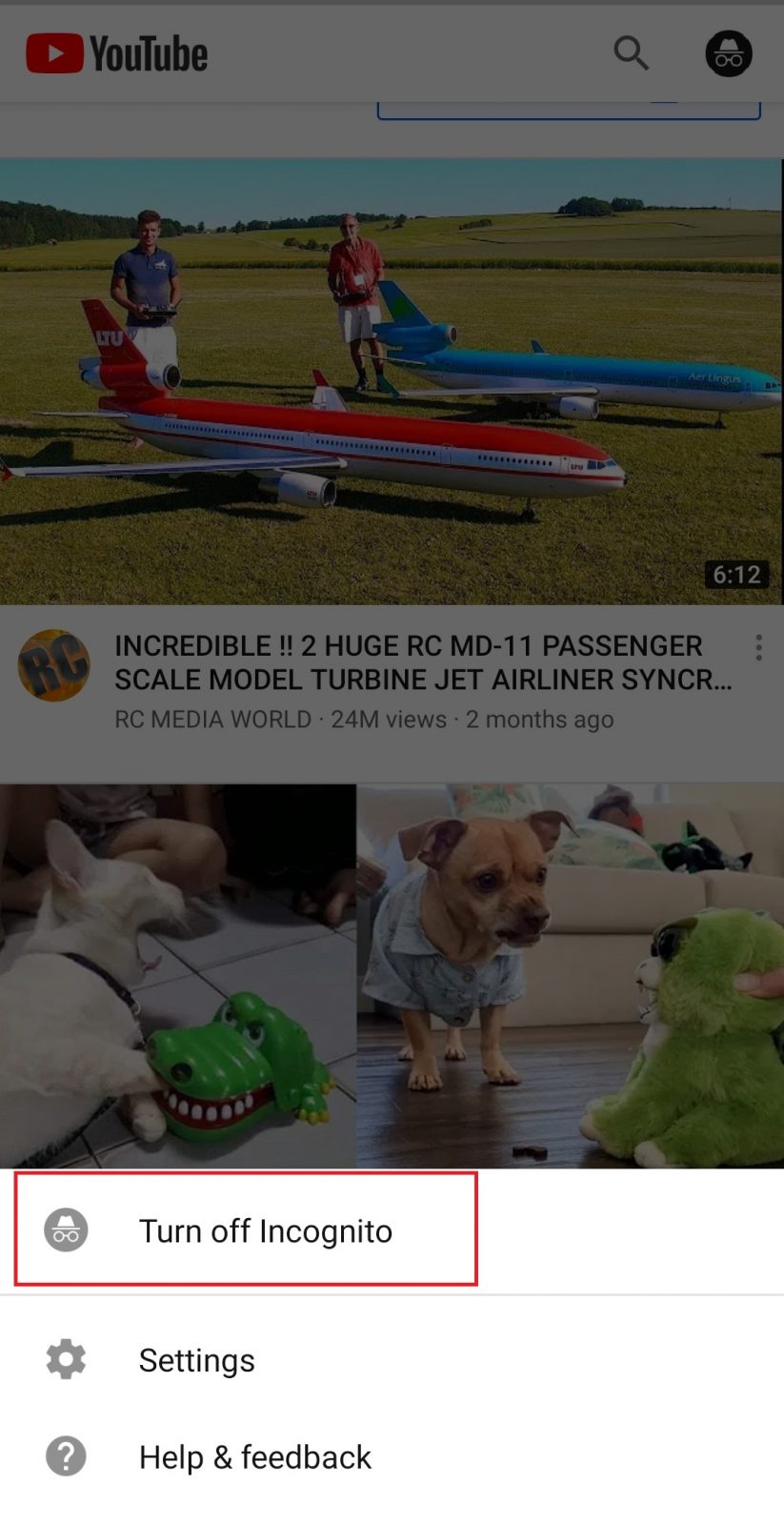 How to use Incognito mode on Windows?
It is possible to access YouTube in Incognito on your computer. There is no Incognito available on the YouTube website. But you can still use the incognito mode on your Chrome browser.
(1) Launch the Web browser and open a new tab in Incognito mode (Ctrl+Shift+N).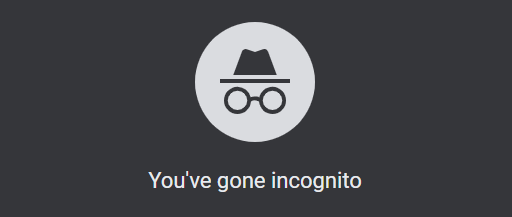 (2) Then navigate to address bar and visit youtube.com.

(3) Now you can access favourite contents in Incognito Mode.
This is the method available to use incognito mode on Chrome browser to access YouTube.
Our Opinion
By turning on Incognito, your search and watch history will never get stored on the app. The incognito mode is available only on smartphone apps. If you want to access incognito mode on the browser, you can use the browsers built-in incognito option to use it.
If you have any queries or feedback, then tell us in the comment section. We are available on Social Platforms. Stay connected with us on Facebook and Twitter for daily updates.
Was this article helpful?