Twitter is one among the top social networking app to follow and gather details about the things that you find interesting. It is the source of information as it brings the latest happenings as news from all over the world. You will be able to stay up-to-date with local to world news, politics, sports and entertainment news. Twitter supports the following people, celebrities, influencers, and more. Besides tweeting and posting, you can search on Twitter. It is a useful feature to find the required tweets from millions of Tweets. Twitter has gone a step ahead and included advanced search. With this, you will be able to find Tweets at a faster rate. Moreover, advanced search on Twitter will bring you the search contents you are searching for. Find out more information about Advanced Search on Twitter from here.
How to Use Advanced Search on Twitter?
You can find what you are looking for exactly in search of the advanced search on Twitter.
(1) Launch Twitter on your device.
(2) On the search bar, enter your search.
(3) Choose Search filters from the top of the result page.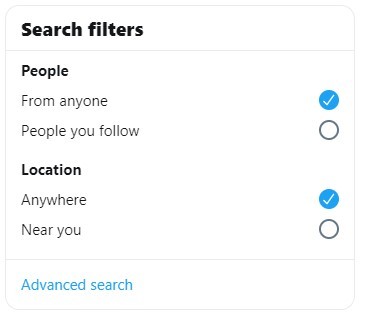 (4) Select Advanced search option.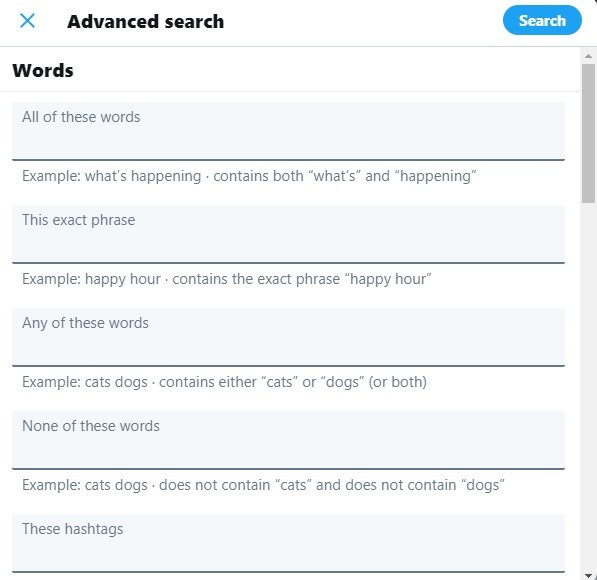 Alternative: Select More options on the result page and then choose Advanced search.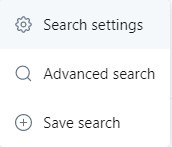 (5) Enter the details on the appropriate fields to refine your search on Twitter.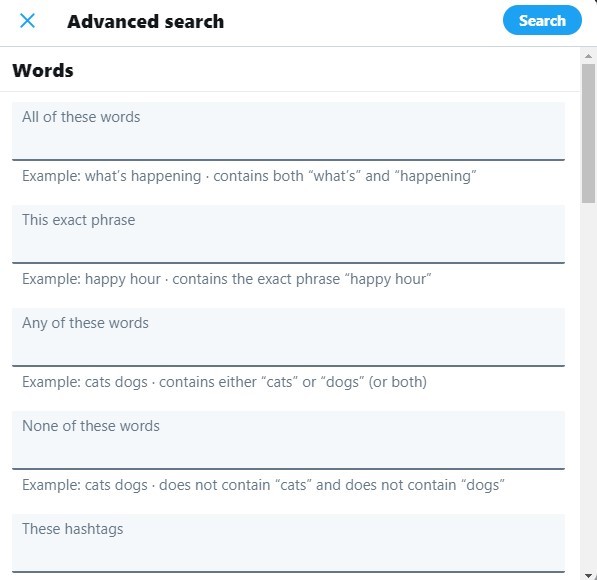 (6) Click on Search to get the advanced search results.
Tips to Refine Advanced Search!
Try having all the below combination while using advanced search.
Under Words
Advanced search for words can be done for
Tweets with all the words, exact phrases, any words, specific words, specific language and specific hashtags.

Under People
Advanced search for people can be done for
Tweets from specific account, reply to specific account, tweets that mention specific account.
Under Places
Advanced search for places can be done for
Tweets sent from geographic location like specific city, state, and country.
Under Dates
Advanced search for date can be done for
Tweets send before and after the specific date or withing the date range.
Tip! Twitter users can advanced search by entering in multiple fields.
If you are using Twitter for Business, then try our tips to increase followers on Twitter.
That's all about how to use advanced search on Twitter. You can follow the tips if you want to refine the advanced search.
Try an advanced search and share us your experience as comments. Follow our Twitter and Facebook page for more such useful article updates.
Was this article helpful?